Friday 9th September 2016.
Various EU member states claim a share of Apple's €13bn tax bill
Spain is expected to raise the issue as finance ministers gather for first time since ruling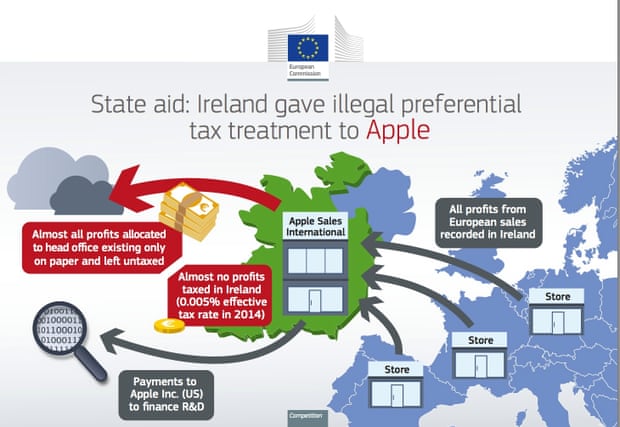 Several EU member states are seeking a share of the €13bn which Apple has been ordered to repay the Irish Government.
Several European Union member states are seeking a share of the €13 billion which Apple has been ordered to pay the Irish Government.
Spain, which is under pressure to reach EU-imposed budget deficit targets, is expected to raise the issue today as European finance ministers gather for the first time since the European Commission's competition ruling againstIreland.
"Tax rulings are having a budgetary impact in Spain," said a senior Spanish finance ministry source.
"When your revenues are falling and you have public deficit problems every euro counts," said the source, adding that the Spanish government was currently making a calculation about how much tax it may be owed.
Concerns from Madrid were echoed by Austria's finance minister Hans Joerg Schelling yesterday, who said his country, along with Italy and France, would also examine whether they were entitled to a portion of the €13 billion.
Elections due?
The development could complicate Ireland's forthcoming appeal of the competition ruling.
Announcing the record state-aid ruling against Ireland last week, EU competition commissioner Margrethe Vestager said that other EU countries – and the US – could be entitled to some of the unpaid taxes that it ruled were due to Ireland.
But competition officials say the question of how countries might access unpaid taxes is a matter for national tax authorities, and not the competition commissioner.
With elections due in a number of European countries next year, finance ministries are anxious to display their willingness to pursue unpaid taxes.
But experts say that any serious move to recoup the funds would have to wait until the full Apple ruling was published and possibly until the appeal by Apple and Ireland went through the European courts.
Ireland has fourth highest rate of teen suicide in Europe
Psychologists urge focus on fighting problem ahead of World Suicide Prevention Day
Ahead of World Suicide Prevention Day on September 10th, the Movember Foundation has released a powerful video encouraging men to speak about their mental health.
Psychologists have called for great focus on measures to tackle the high rates of suicide among teenagers in Ireland.
The Psychological Society of Ireland (PSI), which has about 3,000 members, made the call ahead of World Suicide Prevention Day on Saturday.
Ireland has the fourth highest rate of suicide among teens in the EU, with only Lithuania, Estonia and Finland experiencing higher rates.
The society's chief executive Terri Morrissey said putting a focus on preventative measures for teenagers and adolescents was important.
Ms Morrissey said depression and suicidal thoughts among teenagers were major health problems in Ireland but early intervention and the promotion of well-being and resilence could prevent such issues.
"Far too often we hear about such issues when it is already too late and we have to deal with the consequences and aftermath. Intervening at an early stage would have been effective," she said.
"There is a range of methods and therapies that have been demonstrated to have been effective and which can be used to prevent behavioural, psychological and emotional problems."
Ms Morrissey said these should begin at an early age, however.
"Well-being and resilience can be promoted through sport, exercise, healthy eating, parental support and other forms of physical, emotional and mental development," she said.
Dr Gary Diamond, a clinical psychologist and international expert on teenage depression and suicide, will give a public talk on the subject on behalf of the society later this month. He is a professor and chair of the Department of Psychology at Ben-Gurion University in Israel.
"The goal of this parenting approach according to the author reduce family conflict, open lines of communication within families, help the adolescent make better sense of his or her own world and to better position parents to understand, support and advocate for their child," Dr Diamond said.
Services availability?
Separately, the founder of the Suicide or Survive charity Caroline McGuigan said everyone had the responsibility to create the change that will ensure that there is a broad range of services and supports for people struggling with mental health and suicide.
"We've come a long way as a country when it comes to mental health but there is so much more we can do. We all have mental health just like we have dental and physical health and this needs to be recognised and mental health needs to be prioritised if we are to reduce the number of people who die by suicide in Ireland every year," she said.
Brian Higgins of Pieta House, the centre for the prevention of suicide and self-harm, will return to Dublin on Friday night following a rickshaw tour of Ireland to raise awareness of the issue.
The tour took him to Wexford, Waterford, Cork, Tralee, Listowel, Limerick, Ennis, Galway, Tuam and Athlone. As it marks its 10th year, Pieta House has just opened its 10th centre (in Waterford).
"Our vision is of a world where suicide, self-harm and stigma have been replaced by hope, self-care and acceptance," he said.
Dr Diamond's talk will take place on Thursday September 22nd at Chartered Accountants Ireland, Pearse Street, Dublin at 6.30pm.
New lease of life for Roger Gannon after losing ten stone in less than a year
Roger Gannon who was 25 stone and 3.5 pounds when he joined 'Sarah's Slimming World' classes. His health was suffering as a result of his weight, and his confidence too was dented.
Fast forward 42 weeks, and Roger has shed an impressive 10 stone after 42 weeks at Slimming World.
Blogger Donie had the pleasure of meeting and talking with Roger in Sligo recently and when I said I was checking my blood sugar before entering a retail unit to purchase a large household item and hoping it would fit into my car? he replied oh I have diabetes as well?
Roger went on to explain the journey he had being on as below in red text, of losing over 10 stone in less than 18 months as a result of of joining 'Sarah's Slimming World' classes in the Gillooly Hall, Temple street, Sligo.
I could see the pride and sense of achievement on his face as he talked about his life's ambition of being a normal human being not looking at the obstacles that were ahead of him while he was that crucifying weight of 25 stone and 4 pounds.
I congratulated Roger on his outstanding  achievement and wished him the best of luck with his diabetes management and continued success with 'Sarah's Slimming World diet'. before purchasing my hard to fit item into my Ford Focus car.
The 50-year-old, who has lived in Tubbercurry his whole life, knew he needed to make changes to his lifestyle for the sake of his health, at the very least.
"Before joining Slimming World I was a size XXXXXL now I am a large and I am loving it," said Roger.
"I've gone from someone who hated shopping and who had to travel to Dublin a lot for my clothes to being able to just pop into my local men's wear store and pick right off the hanger in Gilespie's."
"I 'had' been overweight all my life to date. I can't ever remember a time when I was slim. Looking back on old pictures it frightens me a little of how large I'd become."
Roger's weight had a huge effect on him as a person and his day to day life. Small things had to be taken into consideration, such as how long he would be walking for.
He explains: "I had to always think about where I was going and whether I'd be able to sit down as I knew I couldn't be on my feet for long as the pressure on my knees was unbearable at times.
"I had seriously high blood pressure and type 2 diabetes. The doctor was constantly onto me about trying to lose weight. My hips were bad and my back was constantly giving me trouble, I was travelling the country for treatments and physiology.
"Now since I have lost the weight my blood pressure is completely normal, the doctor was thrilled. My diabetes is well in control and reducing dramatically.
"My knees don't hurt anymore and I feel a thousand times healthier. I can live again. Slimming world has saved my life."
Roger tried everything to shed weight. As soon as he joined 'Sarah's Slimming World', he knew it was the right place for him.
"There were a number of reasons I joined Slimming World. I guess one that stands out the most would be I wanted to go somewhere where nobody knew me. I had heard great reports about Sarah's group and that it was fantastic.
"On my first day I was shaking with nerves – I was outside for hours before I got the courage to walk in.
"I had tried so many things in the past, but from the second I walked in the door I new I'd come to the right place.
"The welcome I got was so warm and friendly, everyone was there for the same reason as me and I found that so reassuring.
"The first cup of coffee they made me at group really settled me and I was then relaxed. I went from wanting nobody to know me to being a big part of the group there. I have made so many new friends for life. I love Wednesdays, it's the best day of the week for me now. For the first time in my life I can climb the stairs without getting breathless. My knees don't hurt anymore I am always smiling."
Roger's weight loss has not only given him a new lease of life, but he has also inspired others to follow him in his journey, by starting their own.
"I can't wait to head out of the house in the morning to meet people.
"I can't go into my local shop without people stopping me and talking to me to congratulate me on how well I have done. It makes me so happy to know that I am inspiring people across the county to join slimming world. I am an inspiration, I not only changed my life but I'm helping others change theirs, it makes me so proud."
He is now a brand new man. He's loving life once again, and it's all thanks to his new found health.
"The best thing that has happened to me as a result of my weight loss is that I am a whole new person.
"I am happy, friendly, and no longer sad on the inside and always smiling. People enjoy being around me again; they enjoy my company and treat with me respect for once in my life.
"I think the most important, best and most rewarding thing that has happened to me since this whole journey started is that
"Slimming World has taught me to love life again and that alone is the greatest gift anyone could ever have given me."
'Sarah's Slimming World' classes take place every Wednesday at Gillooly Hall, Temple street, Sligo at 9.30am, 11.30am and 1.30pm.
3D bone-scanning technique devised by Irish scientists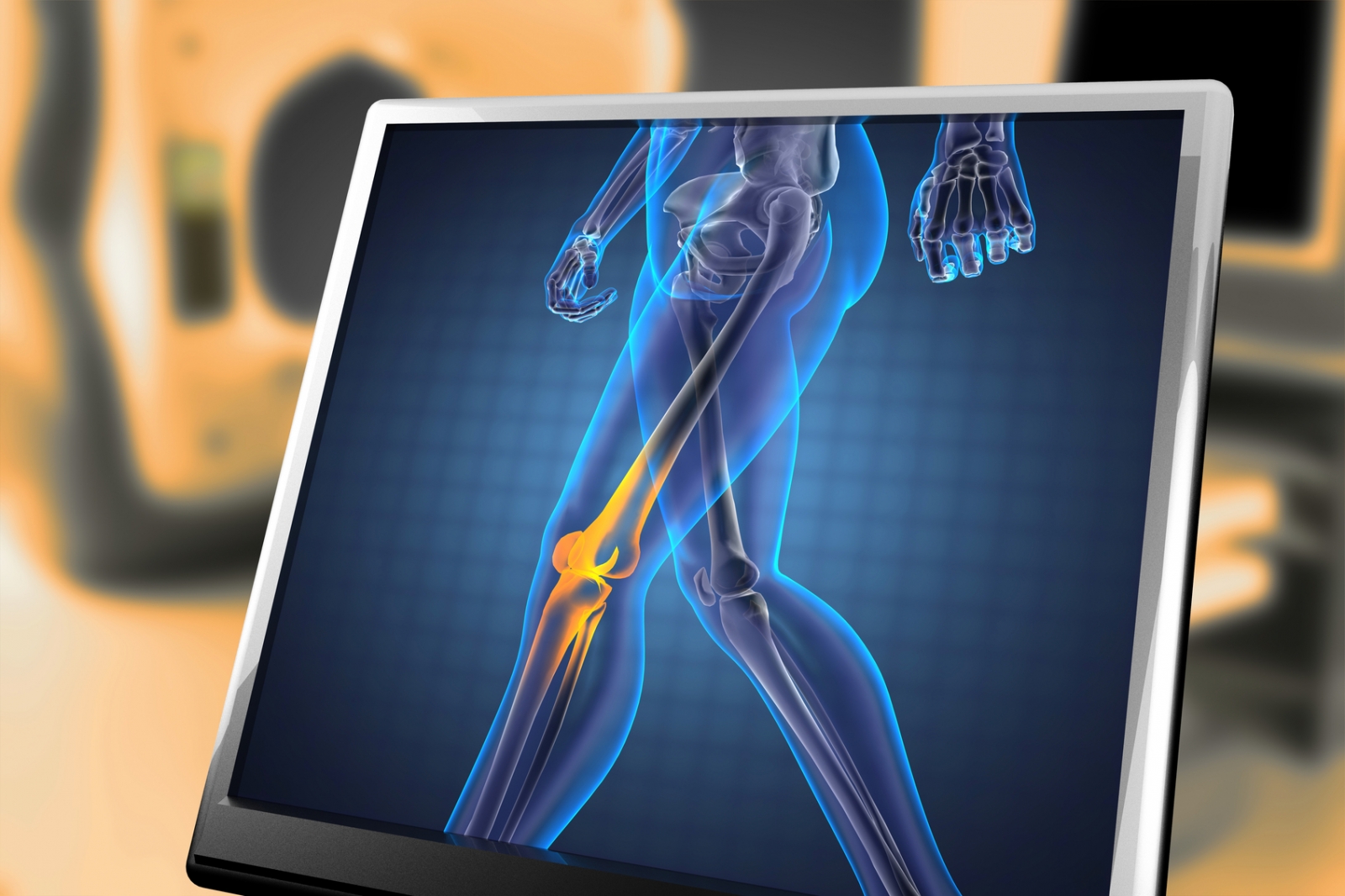 Dr Esther Surender, Postdoctoral Researcher at Trinity College Dublin
Irish scientists have devised a revolutionary new scanning technique that produces extremely high-res 3D images of bones, sparing patients exposure to X-ray radiation.
The chemists in Trinity College and the Royal College of Surgeons (RCSI) said the technique could have major benefits for healthcare, allowing a patient's bone strength to be assessed in detail. The elderly and athletes will be among those to benefit.
It works by forming agents that are attracted to calcium-rich surfaces, which appear when bones crack, even at a micro level.
X-rays give off radiation and have, in some cases, been associated with an increased risk of cancer. The red, gold-based agents used in this alternative technique are biologically safe.
The researchers point out that gold has been used safely by medics in a variety of ways in the body for some time.
A spokesman for Trinity College said these nanoagents target and highlight the cracks formed in bones, allowing researchers to produce a complete 3D image of the damage.
The spokesman pointed out that it could give a detailed blueprint of the extent and precise positioning of any weakness or injury in the bone.
"Additionally, this knowledge should help prevent the need for bone implants in many cases, and act as an early warning system for people at a high risk of degenerative bone diseases."
The research is led by Trinity Professor of Chemistry Thorri Gunnlaugsson and Postdoctoral Researcher Esther Surender.
Visualise
Prof Gunnlaugsson pointed out: "This work is the outcome of many years of successful collaboration between chemists from Trinity and medical and engineering experts from RCSI.
"We have demonstrated that we can achieve a three-dimensional map of bone damage, showing the so-called microcracks, using non-invasive luminescence imaging.
"The nanoagent we have developed allows us to visualise the nature and the extent of the damage in a manner that wasn't previously possible."
Diagnosing weak bones before they break should cut down on the need for operations and implants.
Dr Surender predicted it had great potential in a clinical setting.
The findings have been published in the leading journal 'Chem'.
Glencar Sligo Ireland's highest waterfall
The best time to visit is after or even during a good downpour on a wild Atlantic day
It's a 'spate' river, so it's best to visit after (or even during) a downpour on a wild Atlantic day of south-westerly gales; the waterfall then can appear to 'smoke'
Poetry and good descriptive prose can wonderfully enrich one's perception of the natural beauty of a place – making it much more than just a visual experience. Indeed, a good poet or writer can bring the magic of a real or imagined place to his/her reader, without her/him ever having to put on the boots and get all muddy and cold.
And nowhere on our beautiful island is that more true than in Sligo andLeitrim. Here Yeats has impregnated a visually beautiful landscape with a spirit of magic, wonder and mystery.
Glencar is a case in point. It's waterfall, "where the wandering water gushes from the hills above Glencar", attracts visitors by the thousand; however, that beautiful verse of the poem The Stolen Child takes the reader/visitor high into the hills above the waterfall to meet mischievous fairies, tiny pools and stars, weeping ferns, trout and "unquiet" dreams; and, having carried the reader/visitor into this imaginative and magic space, Yeats (via the Fairies) seduces us (the "human child") to come and stay.
And few of us can deny sometimes feeling that pull to escape into his "waters and the wild" – though perhaps not with a dodgy kidnapping fairy!
Glencar waterfall in Co Leitrim is more than worth a visit; but one's imagination can be crowded out by coffee shops and neat lawns and paths and facilities. About a kilometre west, however, is another less well-known waterfall, called "the Devil's Chimney" – despite the name more suited to quiet contemplation, though without the help of a caffeine injection.
Officially, it's Ireland's highest waterfall – in Irish, "Sruth in Agaidh an Aird" (the stream against the height). It is accessed via a new woodland path that climbs 120m up the talus slope above Glencar Lake. The walk is short but very rewarding. Its "feel" is of quiet deep woods and wide vistas, wild flowers, birdsong and glimpses of beautiful Glencar Lake.
It's over private land, access being kindly granted by the landowner and has been put in place jointly by the counties of Sligo, Cavan, Leitrim and Fermanagh under the EU-funded Border Project. The roadside CP has an information panel which sets out clearly the geology, flora and fauna of the place while another warns you that this "is NOT Glencar Waterfall".
I've been there in late spring and have loved it, despite the waterfall being in a quiet mood. It's a "spate" river, so it's best to visit after (or even during) a downpour on a wild Atlantic day of south-westerly gales; the waterfall then can appear to "smoke" – be blown back into the sky and recycled over and over again – and you'll understand why perhaps it got its name!
There are seats to sit on and woods and space to shelter you, and give permission to the child in you, or with you, to be "stolen" for a while in this lovely place.
Wild areas of World shrinks by 10% in just 20 years
A 10th of the world's unspoiled wilderness areas have been lost since the 1990s, say experts calling for urgent action to preserve biodiversity on Earth.
A 10th of the world's unspoiled wilderness areas have been lost since the 1990s, say experts calling for urgent action to preserve biodiversity on Earth.
New findings from a global ecosystem study show "staggering" declines affecting the last bastions of undisturbed nature, it is claimed.
In the last 20 years, wilderness regions amounting to an area twice the size of Alaska have vanished, the research reveals. The Amazon basin and central Africa have been hardest hit. 'Wilderness' is defined as a biologically and ecologically intact landscape free of any significant human disturbance.
Lead researcher Dr James Watson, from the University of Queensland in Australia, said: "Globally important wilderness areas, despite being strongholds for endangered biodiversity, for buffering and regulating local climates, and for supporting many of the world's most politically and economically marginalised communities, are completely ignored in environmental policy.
International policies?
"International policy mechanisms must recognise the actions needed to maintain wilderness areas before it is too late. We probably have one to two decades to turn this around."
The scientists mapped wilderness areas around the world and compared the results with a previous similar map produced in the 1990s. Their findings are reported in the journal Current Biology.
The updated map shows that a total of 30.1 million sq. km of the Earth – more than a fifth of the world's land area – now remains as wilderness. Although that might sound like a large amount of land, the proportion of surviving wilderness in the world has fallen alarmingly in the last two decades, say the authors.
An estimated 3.3 million sq. km – almost 10% – of wilderness has disappeared since the 1990s, the research showed.
The most affected continents were South America, which had lost 30%c of its wilderness, and Africa, where 14% had gone.
The majority of wilderness areas today were located in North America, North Asia, North Africa, and Australia.
Dr Watson added: "The amount of wilderness loss in just two decades is staggering and very saddening.
"We need to recognise that wilderness is being dramatically lost and that without proactive global interventions we could lose the last jewels in nature's crown. You cannot restore wilderness," he said.
"If we don't act soon, it will be all gone, and this is a disaster for conservation, for climate change, and for some of the most vulnerable human communities on the planet. We have a duty to act for our children and their children."