Thursday 5th January 2017.
"The Government winter plan" as some extra 60 beds to open in attempt to tackle HSE trolley crisis
Staff needed to cover extra work, while some patients taken to private hospitals
The latest measures are an expansion of the previously announced €40 million "winter plan" but no extra funding has been allocated from the Government.
Any extra funding will have to be found from existing HSE resources.
Some extra beds are being opened immediately as Minister for Health Simon Harris and the Health Service Executive attempt to tackle the latest winter trolley crisis in hospital emergency departments.
An additional 60 beds are being made available immediately to 10 acute hospitals, with a further 63 coming onstream in the weeks ahead.
Other measures, such as a discharge lounge in Waterford Hospital, as well as identifying private hospitals that can take in public patients, such as in Kilkenny, Mullingar and Cork, were included in a list of measures from the HSE to tackle the crisis following a meeting with Mr Harris last night.
Some public patients have already been taken into private hospitals, with a number in private care in Cork last night.
Mr Harris and the HSE have been under pressure since the number of people on hospital trolleys peaked at a record 612 on Tuesday. The numbers on trolleys remained at 578 early yesterday, with the HSE saying a flu outbreak was partly to blame.
It is unclear if the latest announcement will have a significant effect on the hospital overcrowding crisis, as extra staff will also have to found to man whatever new beds come onstream.
The latest measures are an expansion of the previously announced €40 million "winter plan" but no extra funding has been allocated from the Government. Any extra funding will have to be found from existing HSE resources.
Step-down beds
The 60 "transitional care beds" or step-down beds that are to be made available immediately to hospitals in Galway, Clonmel, Wexford, Drogheda, as well as St Vincent's, St James's, Tallaght, the Mater, Connolly and Beaumont in Dublin are for those who would otherwise be in an acute bed while their nursing home applications are being finalised.
Another 63 acute beds will be available in the weeks ahead, with 28 in Galway University Hospital, 15 in the Mater, eight in Kilkenny and 12 in Tullamore. Hospital groups and community healthcare organisations will also work with nursing homes in their local areas to manage outbreaks of the flu.
Additional diagnostic services, such as ultrasound and X-ray, will be made immediately available to GPs in Wexford, Portlaoise, Waterford, Limerick and Letterkenny.
Mr Harris, who said yesterday he was sorry for patients and what they had to put up with at present, said last night he is "pleased the HSE has come back with the additional measures which I sought on Tuesday", adding that he now expects the "HSE to get with these measures".
Mr Harris will attend a meeting of the Emergency Department taskforce on Friday morning.
Apollo House activists urge Nama to house homeless
Demonstrators to meet Simon Coveney after launching emergency housing plan
Organisers of the Apollo House occupation in Dublin say they will not vacate the building unless property controlled by Nama is used to house the homeless. The group has released a four-page emergency housing plan and it wants it's implemented.
Organisers of the Apollo House occupation in Dublin have said they will not vacate the building unless property owned by the National Asset Management Agency (Nama) is used to house the homeless.
The occupiers of the Apollo House office building, which is being used to house up to 40 homeless people, have been told by the High Court to vacate the building by midday on January 11th.
Brendan Ogle of the Unite trade union, who is one of the organisers of the Home Sweet Home campaign, said a delegation would meet Minister for Housing Simon Coveney on Friday afternoon, having been invited by the Minister.
Asked what might happen that would cause the campaigners to vacate the previously empty office block, he said the Government could "with the stroke of a pen" instruct Nama to provide housing to suitable homeless people staying in Apollo House and other emergency accommodation.
However Nama chairman Frank Daly told an Oireachtas committee last year that it could not offer more homes for social housing than it already has because the rest of the portfolio is occupied.
To have offered more "would have simply displaced one group of people by giving their homes to another group," he said. "It would have made no sense."
Offers of commercial property made some years ago by Nama to housing agencies were turned down as they were not deemed suitable for housing.
Speaking at a press conference on Thursday, Mr Ogle said the political leaders of Germany, the UK and France did not have the advantage the State had when it came to solving homelessness as "they don't have Nama".
He said that when considering the deadline set by the courts the organisers of the campaign would be taking into account the talks with the Minister, legal considerations and the use of public pressure to support the Home Sweet Home campaign.
A Ministerial instruction
Section 14 of the act that established Nama allows for the Minister for Finance, Michael Noonan, to instruct the agency to provide property under its control for the housing of homeless people, Mr Ogle said.
"We want the Minister to use Nama to address the homelessness emergency," he told a press conference at the Unite offices in Dublin at which the group released a four-page emergency housing plan it wants implemented.
Mr Ogle said he wanted to praise the artists who had come forward to support the Home Sweet Home campaign and said they had fulfilled a vital role in raising awareness about the homelessness issue. The Apollo House occupation was "totemic" rather than a solution to the problem.
He said the group was not advocating further occupations. He also said the group, which has raised about €170,000, would not be registering as a charity but would be publishing financial accounts.
David Gibney of Mandate trade union, said the plan being launched for resolving homelessness was an alternative to the "neoliberal, ideology-driven" plan of the Government, which aimed to increase the supply of houses by driving up prices.
Film-maker Terence McMahon said he had been homeless for a year and a half years and had to deal with the banks in relation to his family home. "I've seen the kind of scum they are," he said.
Fire insurance on Apollo House runs out on January 11th, and public liability insurance five days' later.
Figures from Nama show that it identified 6,900 residential properties associated with it debtors over the past number of years that might be suitable for social housing, 2,748 of which have since been delivered to housing bodies.
The bulk of the rest were deemed unsuitable by the housing agencies because of location, the fact that they would not fit with plans for mixed housing, or because they did not have the number of bedrooms required.
Most of these properties have since been sold or let, and the number of finished properties vacant is understood to be close to zero.
The State-owned agency has spent €200 million by way of a purposely-established vehicle, National Asset Residential Property Services Ltd, to speed up the process of providing social housing to housing agencies. It has also spent more than €100 million finishing off properties that housing agencies wanted to buy or lease from Nama debtors.
Last year the Nama chairman, Frank Daly, told an Oireachtas committee that the bulk of the houses that secure its loans are occupied.
"So, there is really no hidden supply of houses that NAMA is keeping from the market," he said. "And those that are not occupied are for sale to people who want to live in them or people who want to rent them to tenants."
Mr Daly said the only way Nama could have increased the number of homes it was offering to local authorities, was by moving out the tenants that were in them.
And meanwhile in Sligo: –
The homeless in Sligo and couch surfing hides the true extent of the crisis
Over 1,000 on housing list while numbers contacting Focus Ireland up 50%.
Mary Jameson left pic. says: "Five years ago banks were not repossessing homes. We never had to deal with people in that category but that has all changed now"
Two men recently spent a night in the trolley bay at Sligo's Tesco store.
It is not clear why they ended up taking shelter there but local councillor Gino O'Boyle (People Before Profit) said it was not the first-time people had been forced by circumstances to sleep beside the stacked trollies.
"It is cramped but at least it is dry," he said.
Homelessness in the State's major urban centres repeatedly made the news in 2016 but the problem is not confined to Dublin and Cork.
The numbers accessing Focus Ireland's services in Sligo jumped by 50% last year, with the majority (172 people) looking for advice or information on accommodation options.
The northwest Simon Community branch assisted 44 people in crisis situations in Sligo last year, most facing imminent eviction. No social housing has been built in Co Sligo since 2009/10 and there are more than 1,000 households on the county council's housing list.
Mary Jameson, Focus Ireland project leader in Sligo, said couch surfing was a growing phenomenon in the county.
Hidden homeless couch surfing?
"It is definitely getting worse. There are 'hidden homeless' out there, people who are couch surfing, staying temporarily with different relatives. That puts stresses on a family," she said.
Ms Jameson estimated that two or three homeless people regularly slept on the streets of Sligo but said emergency beds were available for anyone in need.
However, Cllr O'Boyle believes that up to a dozen people, some with addiction issues, often sleep rough. Others may have shelter but are being traumatised by their living arrangements.
"One couple who between them have four children from previous relationships, are living in a two-bedroom house," he said. "When all the kids are there, the couple sleep downstairs in the sitting room. If his children are with their mother, the couple get a bed."
Cllr O'Boyle has advocated for a young woman with four children, two with special needs, who lost her home when her landlord returned from the US and wanted to move back in.
"She got a month's notice and the council put her up in a hotel for three weeks which was hard going when the children had challenges."
He said a Traveller family of 11 people, including nine children, was living in a caravan with no outlet for running water. "If you are a Traveller you have even more obstacles to overcome."
Both Cllr O'Boyle and Ms Jameson believe a reluctance among landlords to accept tenants on Housing Assistance Payment (HAP) is keeping people in substandard and unsuitable accommodation.
Chimney fires
"I am dealing with a family who have had three chimney fires in their rented house. Even when it's freezing they can't light the fire because the mother is afraid of a tragedy," said Cllr O'Boyle . "The landlord won't do anything as he says the rent they pay would not cover the costs".
Focus Ireland has been operating in Sligo for 10 years.
"Five years ago banks were not repossessing homes. We never had to deal with people in that category but that has all changed," said Ms Jameson, who says her clients include families opting to hand the keys to their homes back as well as those facing repossession.
Emma Dolan, head of client services with Simon in the area, said people were being forced to move to rural areas with poor infrastructure due to lack of accommodation in Sligo.
"If there is no public transport and you don't have a car to bring your children to school or to get to work, that's an issue but people have no choice," she said.
Sligo County Council said the 1,045 households on the housing list included 120 who were availing of HAP, and 97 who had been approved for a transfer to alternative accommodation. The numbers availing of emergency beds in hostels or B&B accommodation in Sligo fluctuated between 20 and 30, it said.
The council said anyone who presented seeking emergency accommodation was being facilitated, but Cllr O'Boyle said some people with complex needs were not equipped to "present".
"To be fair, the council does its best to accommodate people, but there are some with addiction issues and other problems," he said.
Through his job as a bouncer in a late night venue in the town, Cllr O'Boyle said he got to know many of these people. Some stay in a car park in an unfinished apartment block in the town centre or sometimes they bed down in a vacant building not too far away where rats are an issue when the door is left open.
Sligo Social housing funding?
Sligo County Council received a €6.5 million allocation for social housing last January and plans to build 28 housing units on the Knappagh Road but it's a lengthy process, with four approval stages to negotiate before construction can begin.
Those working with homeless families are frustrated by the delays.
Councillors were also infuriated last year by news that 95 local authority houses were boarded up, awaiting refurbishment, at a time when more than 1,000 households are waiting for a home. The council said 38 of these properties had since been refurbished and allocated and the remainder would be dealt with this year.
Focus Ireland has 14 apartments in Sligo town for single people and has accommodation for two families. "We are in the process of buying three houses," said Ms Jameson, who is concerned for women who are forced to remain in dysfunctional relationships. "They have nowhere to go."
Ms Dolan said women and children in refuges "are not counted but are part of the hidden homeless" problem.
"Rough sleeping should not be the indicator for homelessness. By the time that happens something is broken."
Ms Dolan said house building was the key to ending the homeless crisis in Sligo as everywhere else in the State.
"We all need to work harder, and to work faster."
HIQA says E-cigarettes are most likely to increase the number of smokers who quit cigarettes?
Irish report is the first in Europe to examine the cost effectiveness of e-cigarettes
 V 
"While the long-term effects of using e-cigarettes have not yet been established, data from Healthy Ireland reveals that 29% of smokers currently use e-cigarettes as an aid to quitting smoking."
Greater uptake of e-cigarettes by smokers is likely to increase the number of people who successfully give up smoking, according to an independent analysis of health interventions.
A health technology assessment (HTA), published by the Health Information and Quality Authority (Hiqa) on Thursday, is the first in Europe to examine the cost effectiveness of e-cigarettes. It was carried out on foot of a request from Dr Fenton Howell, the national tobacco control adviser at the Department of Health.
The agency's director of health technology assessment, Dr Máirín Ryan said: "This HTA found a high level of uncertainty surrounding both the clinical and cost-effectiveness of e-cigarettes. While the long-term effects of using e-cigarettes have not yet been established, data from Healthy Ireland reveals that 29 per cent of smokers currently use e-cigarettes as an aid to quitting smoking.
"Hiqa's analysis shows that increased uptake of e-cigarettes as an aid to quitting would increase the number of people who successfully quit compared with the existing situation in Ireland, and would be cost-effective provided that the currently available evidence on their effectiveness is confirmed by further studies."
The report found that the most cost-effective quit strategy is to maximise the combined use of the drug varenicline and nicotine replacement therapy (NRT). Varenicline is a prescription-only medication which helps people to stop smoking by reducing withdrawal symptoms and reducing the satisfaction that can be gained from smoking. NRT is available in a number of formulations, including skin patches and inhalers.
Cessation support cost?
Currently the overall cost of smoking cessation in Ireland is estimated to be over €40 million annually. This figure includes the cost to the HSE of providing smoking-cessation support though the HSE tobacco control programme, the costs of GP services and pharmacological treatment to those with a medical card, as well as out-of-pocket expenditure by smokers on various smoking-cessation products.
If e-cigarette use in Ireland rose to maximum levels currently reported in England (45 per cent), and smokers choose this option without seeking medical advice, the number of prescriptions required could fall by nearly 40%, the report notes.
"Given the increasing use of e-cigarettes it is of vital importance that their potential benefit and harms continue to be discussed with smokers to ensure informed decision-making in relation to their use," it says.
The Irish Vape Vendors Association welcomed the publication of the health technology assessment, noting its acknowledgment of the wider public health potential of tobacco harm reduction through smokers switching to vaping.
"This report found that all publicly funded smoking cessation interventions can be considered clinically effective when compared with doing nothing, and cost-effective when compared with unassisted quitting," Dr Ryan concluded.
Second-hand smoke?
The prevalence of smoking in the Republic is 22.7 per cent in people aged 15 years and over. The prevalence is higher in men (24.3 per cent) than women (21.2 per cent), and has been in decline since 2008.
Approximately 20 per cent of deaths each year can be attributed to smoking, including deaths due to second-hand smoke.
A public consultation seeking feedback on the report is open until February 3rd, 2017. Following this, a final report will be prepared for consideration by the Hiqa board, before being submitted to the Minister for Health and the HSE.
The report, along with details on how to take part in the consultation, is available at http://www.hiqa.iewww.hiqa.ie.
Why Vicky Kavanagh (A producer with TV3) now 26 years old is saying no to alcohol and how you can too
 No to
Vicky Kavanagh from Dublin finally realised her drinking was a problem after she passed out drunk in a field and was rescued by a friend.
She was only 17 then.
Now an assistant TV producer with TV3 who rarely drinks alcohol, Kavanagh recalls how she and her friends started drinking around the age of 14.
Alcopops and vodka were the drinks of choice and by the time they hit 16, she says, getting drunk was the norm.
"We'd drink in people's houses or outside with my peers and I was doing it as well as people outside my immediate social group," she says.
"Typically, you'd start off the evening with an alcopop if you had the money. Then you'd go on to a naggin of vodka or a shoulder of vodka, which is slightly bigger.
"We could end up throwing up because we were ill from it. Then, sometimes, if you had been sick you'd have a beer or even more alcopops."
Now 26, the Killiney, Co Dublin, woman rarely drinks, and views her drinking past with dismay.
"I was so silly, so foolish. I woke up about alcohol when I was 17 after I passed out drunk in a field and was found by a friend.
"Anything could have happened to me! I realised that this was a problem and that I had an unhealthy relationship with alcohol."
Kavanagh cut out alcohol completely for six months after that incident, though she later allowed herself the odd drink. In college, she'd occasionally get "caught up" in the drink culture and drink heavily, but even this was rare, and since her early 20s, she says, she's had no interest in drinking and rarely indulges in it.
"Now I might go out for a social drink twice a month with a friend. I don't drink at home or after work."
There is, Kavanagh believes, an epidemic of binge-drinking among people in their early teens. "They're becoming normalised. It's seen as a normal part of adolescence and it's not."
Her concern is substantiated by figures showing Ireland is one of the world's top binge-drinking nations — 75% of all alcohol consumed in Ireland is drunk as part of binge-drinking sessions, according to the Irish Heart Foundation, which kicks off its 'On The Dry' campaign this month.
The organisation says 64% of people who registered for the campaign over the last two years were female.
"There is a pressure to get wasted," says Kavanagh, who believes the pressures on young women to drink are enormous.
"Drinking or prinking (pre-drinking) is the norm now.
"It's an absolutely necessity for a night out — alcohol is a social lubricant and there's a lot of pressure for young women about how they look.
"You have a drink before going out to build up your confidence. You think it's absolutely OK to get drunk because everyone else around you is doing the same thing," she says, adding that in some cases, the pre-drinking session at a house can go on and on, and girls will end up not going out at all.
Kavanagh stopped because she no longer wanted to wake up with "a banging hangover" and is "focused on other things now".
Giving up alcohol, according to the experts, means you sleep better, lose weight, eat less, your skin looks better because you're more hydrated, plus you have more money in your pocket and a lower risk of getting cancer — so what's not to like?
Yet it's hard to get this message across in a culture where 'laddish' young women expect to match guys drink for drink while at the same time, the availability of sweet alcoholic drinks such as alcopops, designer gins, and 'on-tap' Prosecco makes it ever-easier for girls to drink to extremes.
"It's hard to get through to people in their 20s and 30s about their consumption of alcohol because the habit has become so ingrained," explains Kavanagh.
"Young people know it's not good but they don't care — it's a problem for another day. If they put on weight they just drink alcohol that has fewer calories — for example, they might have a gin and tonic instead of wine, but that's just vanity, it's not being health-conscious."
According to Alcohol Action Ireland, teenage girls here are drinking as much, and sometimes more, than their male counterparts.
The result: A rise in the number of young women presenting with serious alcohol-related conditions such as liver cirrhosis. In fact, although women now account for a quarter of all alcohol-related discharges, this rises to an eye-watering 47% among women aged 15 and under.
Maebh Leahy, chief executive of the Rutland Centre, which treats addiction of all kinds, says she is seeing an increasing number of women in their late 20s and early 30s with alcohol problems.
"Years ago it was nearly all men who came to us, but now it is close to 50/50," says Leahy, adding that cultural changes have seen women gather for a chat over a bottle of wine instead of a teapot and a plate of cake as their mothers and grandmothers would have done.
"Women are drinking more alcohol, more often, and they're drinking different kinds of alcohol — spirits and pints. Years ago you didn't see women drinking pints as often."
On top of that, she believes that the demands of modern life mean many women lead much busier lives, coping with demanding careers and young families — and it's become the norm for many in their late 20s or early 30s to end a challenging day with a glass of wine or two or even three as a 'reward'.
"This generation of women in their 20s and 30s have grown up with alcopops and easy access to alcohol," says Leahy, adding that for this generation, drinking is normal and binge-drinking is a major issue. The habit is giving rise to serious problems.
"We're seeing liver damage in women in their 20s and 30s that you wouldn't expect to see until much later in life. It's testament to the fact that we are drinking so much more now and that drinking starts so very young — we've had young women at 18, 19, or 20 coming in with full-blown alcohol addiction who may have started drinking as young as 13 or 14."
Designer gin and on-tap Prosecco, as well as vodka, are seen as "sophisticated" drinks, says nutritionist Gaye Godkin — but over-consumption, she warns, comes with a significant health cost.
"They are drinking so much more than girls drank years ago," she says, warning that one of the biggest, and possibly least known problems caused by alcohol is that it destroys a B vitamin called folate, which is equivalent to folic acid, linked with both fertility and brain health.
Godkin worries about the effect on fertility levels by the casual binge-drinking in this age group and younger.
"The ovaries are where all the eggs are. One has to consider what damage is being done to the equipment in the ovaries by this tsunami of alcohol that a lot of young girls and women assault their bodies with. These are long-term issues," she says.
Alcohol also affects your blood sugar balance. "When you drink alcohol and go to bed, your body is literally up all night detoxing through your liver. This affects your sleep, and going to bed with a tankful of gin or vodka is not conducive to restorative sleep. Most young people are sleep deprived."
Not only are many alcoholic drinks high in sugar, but alcohol also stimulates us to eat more.
"Alcohol dysregulates the appetite and satiety hormones, stimulating you to eat more — if you don't hit the chipper that night, the next day you will eat the fry-up for breakfast or drink Lucozade to get your blood sugar up because alcohol lowers your blood sugars and makes you hungry for carbohydrates," says Godkin.
"You're looking for energy because you feel fatigued — alcohol also dehydrates you, which affects brain function.
"Even the 'lite' alcohols are packed full of sugar so will affect the waistline while pints are very fattening."
Alcohol is packed with calories. The Irish Heart Foundation points out that just one standard drink contains 10g of alcohol, which amounts to 70 calories.
If you down five standard drinks of a spirit with cola, you'll consume 765 calories or 11 digestive biscuits worth of calories. Knock back five standard drinks of a spirit with a diet cola or a diet mineral and your calorie consumption is still high — 420 calories or five digestive biscuits worth of calories.
However, there are far more long-term and even riskier implications of over-consumption of alcohol.
Chronic liver disease and cirrhosis, which are caused by the over-consumption of alcohol, are increasingly prevalent among young women, warns Dr Mark Murphy, a lecturer with the Royal College of Surgeons.
"Our hepatology and gastroenterology colleagues have seen a rise in the prevalence of this," he says, adding that liver disease is a deeply destructive condition which can be fatal.
"Chronic liver disease results in a shrunken scarred liver which doesn't make the normal proteins that it should make."
The result, he warns, is an individual who appears perfectly healthy — but only until the liver very quietly reaches its tipping point.
"People can feel very well and very healthy even though their liver is extremely damaged," says Dr Murphy, though often it's too late and the effects on the liver of over-consumption of alcohol are irreversible.
"This could manifest in a large amount of blood, a very swollen abdomen, or a person exhibiting mental confusion.
"When this happens it is a sign that the liver is damaged to such an extent that the person's risk of death in the next few years is very high and unfortunately that cannot be reversed."
So even though drinking in moderation may have a protective effect, he says, drinking excessive amount of alcohol is very dangerous — it's also linked to an increased risk of cardiovascular disease as well as cancers of the stomach, the colon, or the oesophagus.
Alcohol can also have a depressive effect, he warns, with evidence also suggesting that excessive alcohol consumption is associated with reduced fertility rates.
Cutting down on alcohol
Now the season of good cheer is officially over, how about cutting down on your alcohol consumption and reducing the effect it has on your body?
Here's how you can do it:
Never drink alcohol on an empty stomach – always have it with food. Research has shown ingesting food before drinking doesn't just slow the rate of alcohol absorption into the bloodstream, but also lowers the peak concentration of alcohol in the bloodstream.

Buy a measure says the IHF — if you drink spirits at home make sure you're not overfilling your glass

Alternate your drinks between alcoholic and non-alcoholic

Avoid rounds or opt for a non-alcoholic drink on your round

Pace yourself — Small sips and savour the drink

Rehydrate when you are drinking, for example, alternative a glass of wine with a glass of water – this slows down your consumption and rehydrates your body

Stop drinking early in the night so that you are not going to bed with an overloaded, overtaxed liver

Understand that you cannot save up your units for a night and avoid binge-drinking because you are assaulting your body with toxins

Educate yourself about the negative effects of over-consumption of alcohol

Remember the biology – women simply cannot drink the same amount as men because we don't have the capacity to detox the same amount of alcohol as men do.

Space out your drinking advises the Irish Heart Foundation – keep at least three days a week alcohol-free
Mysterious radio waves traced to distant galaxy
Scientists make breakthrough in the study of the Fast Radio Burst phenomenon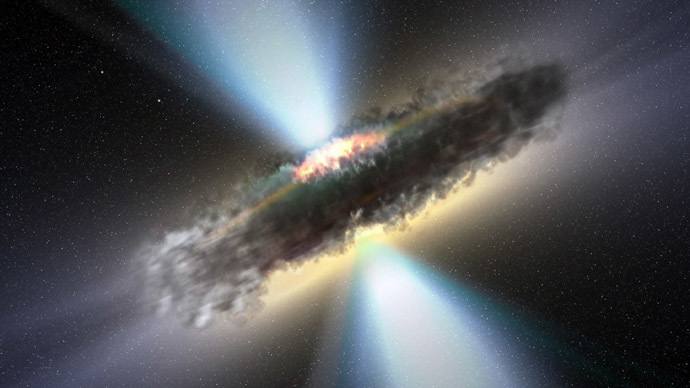 The Very Large Array (VLA), the astronomical radio observatory in New Mexico, US.
A mysterious short pulse of radio energy picked up by astronomers has been traced to a dwarf galaxy more than three billion light years away.
Dubbed a Fast Radio Burst (FRB), it is one of just 18 known examples of a phenomenon that has puzzled scientists since 2007.
FRBs are highly energetic but very short-lived bursts of radio waves lasting no more than a millisecond.
The first was discovered in 2007 by scientists scouring archived data from Australia's Parkes radio telescope.
Since then , 17 more FRBs have been identified but only one, spotted in 2012 by astronomers at the Arecibo Observatory in Puerto Rico, has recurred repeatedly.
By studying nine bursts from this FRB over a period of six months, astronomers were able to home in on its exact position in the sky.
FRB 121102 was pinpointed using the Very Large Array (VLA), a multi-antenna radio telescope operated by the US National Science Foundation.
Its location coincided with that of a faint dwarf galaxy far, far away – a distance of more than three billion light years from Earth.
Dr Shriharsh Tendulkar, a member of the team from McGill University in Montreal, Canada, said: "Before we knew the distance to any FRBs, several proposed explanations for their origins said they could be coming from within or near our own Milky Way galaxy.
"We now have ruled out those explanations, at least for this FRB."
Adding to the mystery, the FRB appeared to be accompanied by a stream of ongoing, persistent weaker radio emissions.
Further high precision observations showed that the two emission sources could not be more than 100 light years apart, said the scientists, whose findings appear in the journals Nature and Astrophysical Journal Letters.
Dr Benito Marcote, from the Joint Institute for VLBI (Very Long Baseline Interferometry) in Dwingeloo, the Netherlands, said: "We think that the bursts and the continuous source are likely to be either the same object or that they are somehow physically associated with each other."
Questions still remain?
However, what produced the FRB remains unknown.
One likely candidate is a super-dense neutron star – possibly a "magnetar", a neutron star with a very powerful magnetic field – surrounded by debris from a stellar explosion.
Alternatively, the source could be jets of material shooting out from the rim of a supermassive black hole.
Co-author Dr Shami Chatterjee, from Cornell University in the US, said: "Finding the host galaxy of this FRB, and its distance, is a big step forward, but we still have much more to do before we fully understand what these things are."
The research was presented at the American Astronomical Society's annual meeting in Grapevine, Texas.