Wednesday 1st June 2016
Minority Irish Government suffers its first defeat on workers rights Dáil vote
Labour and Sinn Féin in sharp exchanges over Dáil motion on workers' rights
The minority Government has suffered its first Dáil defeat of this Dail.
Sinn Féin TD Maurice Quinlivan: claimed Labour was guilty of 'gross hypocrisy'', given it failed to defend the rights of workers while in government.
Its amendment to a Labour motion on workers' rights was defeated by 78 votes to 58 on Wednesday night. Fianna Fáil voted with Labour against the Government as did Sinn Féin, the Green Party, a number of Independents and the AAA-PBP.
Sinn Féin did not press on its amendment.
A number of Independents including Clare Daly, Thomas Pringle and Mick Wallace facilitated a vote for the AAA-PBP amendment as the group did not have the minimum 10 TDs required for a vote, but then abstained. The AAA-PBP motion was defeated by 104 votes to seven.
Labour's motion on the protection of workers' rights was accepted without a vote. It calls for the Government to introduce a legislative package to protect and enhance workers' rights through a number of measures including ending the abuse of 'if and when' contracts, combating, bogus self-employment, ensuring freelance workers have the right to collective bargaining, promoting the living wage in public procurement and preventing unilateral pay reductions.
There were sharp exchanges between Sinn Féin and Labour during a resumed debate on the Labour motion.
Sinn Féin TD Maurice Quinlivan claimed Labour was guilty of "gross hypocrisy'' , given it failed to defend the rights of workers while in government.
He said the Labour motion called on the Dáil to stand up for working people and ensure employees secured a fair share of national prosperity.
"These are fine sentiments but this motion is sponsored by a party who was a partner in the most right-wing government since the foundation of the State,'' Mr Quinlivan added.
"In government, Labour and Fine Gael went vulture-like after the incomes of ordinary working people and waged war on the living standards of the most vulnerable.''
Labour TD Alan Kelly accused Sinn Féin of engaging in political point-scoring instead of looking meaningfully on the issue.
"While Labour in the Republic is trying to form a coalition of political thought and trade unions to tackle if and when contracts and zero hour contracts, Sinn Fein in government in Northern Ireland stands over one of the highest rates of the proliferation of zero hour contracts anywhere in the world,'' he added.
Sinn Féin TD Donnchadh O Laoghaire criticised the "practice of bogus self-employment and the ill-treatment of workers''.
He said it had been a significant issue in the building industry and was now creeping into other forms of employment.
Mr O Laoghaire said bogus self-employment allowed a company to make an illegitimate saving on tax and employers PRSI, a figure which increased profit by roughly 11 percent at the exchequer's expense.
"For the worker, this can mean no entitlement to holiday pay, sickness or maternity benefit, or even pension contributions,'' he added.
"There is no redundancy, no notice of termination and no recourse when it comes to a case of unfair dismissal.''
Labour TD Joan Burton said if there was a blot on the recent 1916 commemorations in O'Connell Street, it was "the spectre of Clerys famous building shrouded and dead, a death created by a series of clever corporate moves both on and offshore with hundreds of workers thrown out on the street''.
'I used to think I was curvaceous' but now I'm obese' (says new Minister) Marcella
*Corcoran Kennedy says people over use the word 'bullying', 
   
The new Minister of State for Health Promotion on the left: Marcella Corcoran Kennedy and in a Fine Gael group photo right.
A new junior health minister has revealed that she used think she was "curvaceous" but now realises that she is actually obese.
Marcella Corcoran Kennedy, who has responsibility for health promotion, also told the Dáil this evening of death threats she received during the General Election.
During a debate on the formation of a new strategy for the health service, the Offaly TD said people have to take "positive steps" to make sure they improve their own well-being.
She described it as a "sad fact" that one in four children are obese and more than half of adults are overweight.
And she revealed: "It's something that I'm going to have to look into my heart about. I used to think I was curvaceous but now I'm told I'm actually obese so I better do something about it."
As part of her new portfolio Ms Corcoran Kennedy said she will be encourage people eat better food and cut down on alcohol and tobacco.
The first-time minister then addressed a Dáil debate on mental and told about how she somethings feels down.
"We all experience anxiety. We all experience depression of one type of another. Some days you might be down and that's normal enough. But if you can't get back up that's when you might be going into trouble," she said.
And she warned that the word 'bullying' is losing its impact because some people are using it in a "facetious" way.
"The word 'bully' for me has very strong implications, whether it's in the schoolyard or the workplace or whatever.
"But if that word is just thrown around and becomes something commonplace, then there isn't the emphasis on it that there should be, and the recognition of how wrong it is and that there is action that needs to be taken," she said.
Ms Corcoran Kennedy went on to describe how she finds social media "very, very challenging".
"The level of negativity and vilification and viciousness that is tossed at public representatives as if we are figures of stone. As if we do not feel the same as everybody else. As if we don't have a family the same as everybody else," she said.
"During the election I gave up looking at it altogether. My life was actually threatened on social media.
"I don't believe that the person who threatened me had any intention of carrying anything out but at the same time it wasn't a very nice thing to think that there was a man somewhere in the country that thought the world would be a better place without me in it.
"And that he would be prepared to do time if I was removed from the world."
She added: "That's actually just a horrible thing to take in as a public representative and as a citizen of this country.
"It's entirely wrong that that type of behavior from adults is tolerated because we wouldn't tolerate it from children in the playground."
Kian Egan and Jodi Albert love life by the sea in Strandhill Sligo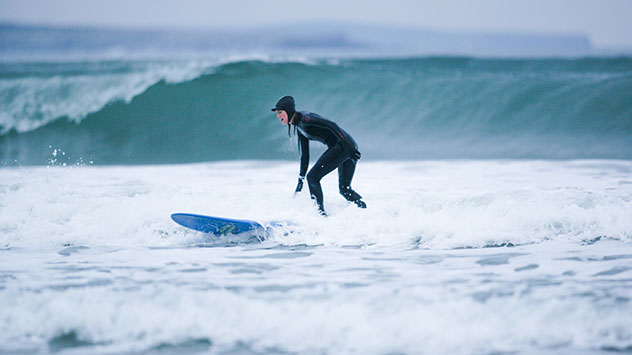 Kian Egan and Jodi Albert are fulfilling their dreams in Strandhill Co Sligo.
Former Westlife singer Kian Egan and his wife Jodi Albert say they've no regrets about turning their back on the celebrity circuit by opting for a quieter life by the sea in Strandhill in Co. Sligo.
The showbiz couple told Ryan Tubridy on RTÉ Radio 1 yesterday, that they have embraced living by the sea and the lifestyle it affords for themselves and their family as "it's a so friendly and lovely place to live".
The Voice of Ireland coach Egan said that touring the world with Westlife and living in London for many years highlighted "how special and amazing" Strandhill is, saying it was the perfect option for settling down with their growing family.
He told Tubs: "I suppose as the years went on and we got married and started having children and talked about the idea of where they would grow up and what type of lifestyle we wanted them to have, it just felt like no matter where we went in the world, Strandhill was the place for us."
The couple, who have been together for 12 years and have two sons, 3-year-old Koa and new arrival Zekey.
Jodi agreed with the sentiment, adding: "Here it's so friendly and lovely that everyone genuinely wants to say 'Hi, how are you?' and they mean it, they care, in London they don't.
"As I got older and we had children I just really wanted to be part of a community and I want my children to feel like they're part of a community because I travelled so much as a kid working that finding that place where you belong was a weird thing for me.
Kian Egan and Jodi Albert chat to Ryan Tubridy about living in Strandhill
"I don't want that for my kids, I want them to belong somewhere, so if they travel the world they know where home is."
However, the couple admitted that they still enjoy the glamorous side of city living, saying they love spending time in Dublin when Kian is filming The Voice.
Albert said: "We have our chill time during the week and then when he's working we have a little weekend to ourselves and go eat in a nice restaurant and have a couple of cocktails!"
Newly appointed Senator to donate her salary to Pieta House
Joan Freeman will donate her €65,000 salary to suicide prevention centre that she founded in 2006.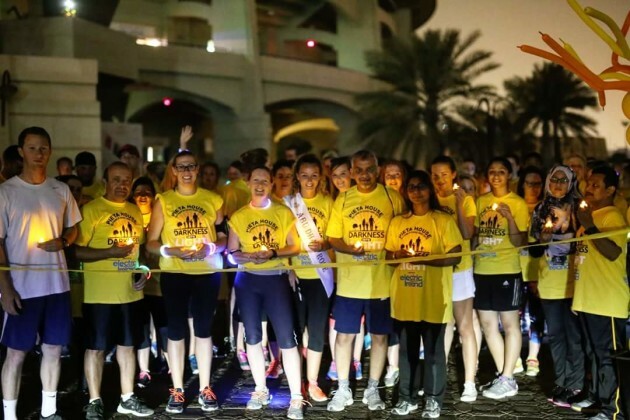 Joan Freeman, the founder of the suicide prevention centre Pieta House, is to donate her Senator's salary of € 65,000 to the service she set up in 2006.
Joan Freeman, the founder of the suicide prevention centre Pieta House, is to donate her Senator's salary of €65,000 to the service she set up in 2006.
Fianna Fáil leader Micheál Martin appointed Ms Freeman to the Seanad last week.
In an agreement reached by Mr Martin and Taoiseach Enda Kenny, Fianna Fáil were allowed to make three appointments to the Upper House.
Joan Freeman to give the whole salary that comes with her new Senator role back to the organisation she founded
Ms Freeman said it was "only right" that Pieta House benefitted from her appointment to the Seanad.
"I was appointed Senator because of Pieta House so it's only right that Pieta House and the community benefit as a result of this," she said.
"I'm only reflecting what the people of Ireland have done over the last ten years by giving so much. It costs Pieta House approximately €1,000 to provide a programme of therapy to one person from start to finish so this money will go towards helping people who need the service."
In the decade since it was founded, Pieta House has helped over 20,000 people in suicidal distress or engaging in self-harm. More than 5000 poeple accessed the service in 2015.
Cystic Fibrosis drug Orkambi rejected by Irish Government as not cost effective
Price talks urged between Government and maker on cost pf €160,000 per patient medicine
Cystic Fibrosis Ireland said patients were dismayed by the recommendation against reimbursing the cost of a new drug,
A new €160,000 drug that cystic fibrosis (CF) campaigners have described as a "game-changer" has been rejected for Irish patients on cost effectiveness grounds.
Cystic Fibrosis Ireland said patients were dismayed by the recommendation against reimbursing the cost of the drug, Orkambi.
The recommendation by the National Centre for Pharmacoeconomics recommends that Orkambi should not be funded "at submitted cost" though it recognises the health benefits provided by the drug.
Price negotiations needed?
CF Ireland said the recommendation opens the door to further price negotiations with the manufacturer, Vertex Pharmaceuticals.
It called on the Government to clarify if it will enter into further negotiations and called on Vertex to reduce significantly the price of Orkambi as part of these negotiations.
"We support a fairer deal for this drug, but it will be a travesty if this drug is not provided to our patients or if there is a significant delay in providing this drug," said CF Ireland chief executive Philip Watt.
About 500 people with CF have the potential to benefit from Orkambi in Ireland.
Rare Arctic whale spotted for first time in Irish waters
Bowhead renowned for its singing prowess and repertoire of songs
    
The rare Arctic bowhead whale normally frequents far cooler waters below polar ice.
An Arctic bowhead whale has been recorded for the first time in Irish waters, some 2,000 miles south of its natural habitat. The rare marine mammal, renowned for its repertoire of songs, normally frequents far cooler waters below polar ice. It was spotted by port pilots for Greenore and Warrenpoint at the mouth of Carlingford lough last Sunday.
The research yacht Celtic Mist, which was donated to the IWDG by the family of late taoiseach Charles J Haughey, is in the area and hopes to get further sightings of the mammal, which is estimated at just under seven metres (20ft) long.
IWDG sightings co-ordinator Pádraig Whooley said he had received photos from Leo Cunningham of Carlingford Louth Pilots, adding that the mammal's paired nostrils were the key identifying feature.
Dr Berrow said the size indicated it was a juvenile and may be the bowhead which was spotted hugging the coastline at Cornwall, southwest England, on May 15th.
In February 2015, a bowhead was recorded off the Scilly Islands. He said this latest report made for a "remarkable recent run of sightings of this very rare species at these latitudes".
Another Arctic wanderer, a beluga whale, was sighted off Antrim in July, 2015. Humpback and minke whales are currently feeding off Cork; both humpbacks and blue whales are renowned for their musical prowess.