Sunday 26th July 2015
David Drumm to give evidence by video link to Banking Inquiry team
Ciaran Lynch said a decision would be made on Tuesday
The Chairman of the Oireachtas banking inquiry Ciaran Lynch said it will decide on Tuesday if it will accept an offer from the former Anglo Irish Bank Chief Executive, David Drumm, to give evidence to the inquiry via video link from the United States.
Mr Lynch said by then the inquiry team will have access to the full legal advice on the matter and will make a decision on that basis.
However, he would not be drawn on the implications for the future of the inquiry if some members withdraw from the session if the inquiry does agree to hear Mr Drumm's evidence in this way.
Mr Lynch said he was sure the work of the inquiry could be kept "out of the courts" when the full membership meet and discuss the matter with their support team and legal advisers on Tuesday.
He said it was important that the inquiry finish its work and that it has managed to complete two thirds of its work and interview 70 witnesses without encountering any major legal obstacles.
Mr Lynch said at the start of the inquiry he had asked members to leave their club jerseys at the door and he was sure they would do that when the group meets again on Tuesday.
He also said it is critical that the banking inquiry survives the recent controversies about how it is operating.
Speaking on RTÉ's This Week programme, Mr Lynch said a Senior Counsel has been appointed to look at the internal procedures of the inquiry and it would be inappropriate for him to comment.
He said he would not speculate on what would happen if an inquiry member refused to take part in a particular hearing.
The inquiry has faced a number of challenges to date but it has operated on a collegial basis so far and he expected next weeks meeting to discuss Mr Drumm's offer of video evidence will be in the same context, he added.
Mr Lynch said the value of the committees work will be reflected in its final report which is due to be published by the end of the year.
Earlier, a number of politicians who are members of the Banking Inquiry said that they will not participate in a proposed session where David Drumm may give evidence by video link.
Fine Gael TD Eoghan Murphy and Fianna Fáil finance spokesman McGrath said if the Banking Inquiry agrees to accept evidence via video link from the former Anglo Irish Bank CEO David Drumm they will not participate in that session.
Mr Murphy said he had made the decision to protect the integrity of the inquiry and said it would be undignified of the Oireachtas to offer Mr Drumm the privilege of giving evidence when he refuses to return to Ireland to co-operate with garda investigations.
He said agreeing to Mr Drumm's request would be a fundamental mistake.
Mr McGrath said he believed that facilitating someone who had refused to cooperate with Justice authorities would be an affront to democracy and should not be considered.
The Socialist Party TD, Joe Higgins said he would make his final decision on the matter on Tuesday after the committee hears legal advice on the matter.
He said some people were saying that it would be interesting to hear from Mr Drumm but many others felt strongly that allowing him to give evidence in this way might treat ordinary people who had suffered as a result of the banking collapse with great contempt.
New poll shows Ireland wants Leo Varadkar as leader
Fine Gael Minister for Health Leo Varadkar.
Health Minister Leo Varadkar is the overwhelming favorite among the public and Fine Gael supporters to be the next leader of the party.
A poll for The Sunday Times shows 34% of people would like to see Varadkar, who came out as a gay in January, take over from Taoiseach Enda Kenny.
"It's always nice to get positive feedback from the public, but there is no vacancy. Enda is the leader and I have my hands full in health and a lot of work to do," Varadkar said.
The poll shows independents are up five points to 31%, a record high. Fine Gael were unchanged in the poll with 24%. Fianna Fail were down three points to 18%, Sinn Fein were down two to 17%. Labor was down one point to eight and the Greens were down a point to one %.
Recently-formed political alignments were too new to be included as separate groups in the poll and were counted with the independents.
They included the Social Democrats launched last week with three Independent TDs (members of Parliament) as joint leaders. One of them is Roisin Shortall, a former junior minister who resigned from government in 2012 when she also resigned from the Labor Party.
The other new party is Renua Ireland, whose leader is Lucinda Creighton, who also resigned as a junior minister and from Fine Gael when she voted against the Protection of Life During Pregnancy Bill.
Both the Social Democrats and Renua have said they will run candidates in every constituency in the next general election which will be held within a year.
HSE pays €4.4m every year for mental health treatments in the UK?
The HSE is paying €4.4 million a year for mental health treatments in the UK.
The Sunday Times reports that 13 patients have been transferred to the UK for specialist psychiatric treatment.
The patients were moved abroad for periods of between two months and almost 14 years.
Fianna Fail's spokesperson on Mental Health Colm Keaveney said these cases highlight the lack of investment in specialist care available in Ireland.
"We've seen a breach in the Programme for Government – a commitment to ring-fence specialist recruitment and expenditure in community mental health teams," he said.
"It's resulted in a staffing crisis on the ground … the HSE are left with no option but to export many of our complex, acute mental health needs."
Irish study to find best way to quit smoking for ever
The Quit.ie programme was launched by the HSE in 2011, resulting in 600,000 "quit attempts" since then
One is a global empire with testimonials from Anjelica Houston, Anthony Hopkins and Richard Branson. These stars claim to be among the millions of smokers around the world who have kicked the habit thanks to the advice of a former 100-a-day smoker who ultimately died of lung cancer.
The other is a programme run by the HSE that uses hard-hitting media ads and an online and telephone support system to encourage smokers to quit for good.
And now, the Tobacco Free Research Institute (TFRI) at the Dublin Institute of Technology is using a controlled sample of 300 smokers as guinea pigs to test the success rates of Allen Carr's Easyway smoking cessation programme versus the HSE's Quit.ie initiative.
The 12-month Randomised Controlled Trial (RCT), which is free for participants and funded through the Department of Health's Lottery Fund, is intended to show which programme – if not both – is the most likely to help smokers quit for good.
The Allen Carr method was founded by the British accountant-turned-anti-smoking crusader who devised his 'Easyway' method of smoking cessation after trying unsuccessfully for years to quit his 100-a-day habit.
When he finally did quit after 33 years of smoking at the age of 48, he established his now world-wide chain of clinics and self-help books promoting his concept, which kept him smoke-free until his death from lung cancer at the age 72 in 2006.
The Quit.ie programme was launched by the HSE in 2011, resulting in 600,000 "quit attempts" since then.
Along with online and telephone support – including the National Smoker's Quit Line manned six days a week – it has run a number of hard-hitting media campaigns, including the stark message that "one in every two smokers will die of a tobacco-related disease."
The campaigns also include a series of TV ads using the late Gerry Collins, the father-of-three from Greystones, Co Wicklow, who candidly spoke of how his addiction to cigarettes was literally killing him before he died of lung cancer due to smoking in January, 2014.
"Unusually, we have recruited publicly because we want to compare these two treatment modalities," said TFRI founder and consultant respiratory physician Professor Luke Clancy. "The Allen Carr method is well known all over the world but the efficacy has never been established," he told the Sunday Independent.
While the number of smokers in Ireland is at its lowest ever level, at approximately 20pc of the adult population, Prof Clancy, who was instrumental in bringing in the 2004 smoking ban, said Ireland still has a way to go if we are to achieve the health department's goal of being virtually smoke-free, with just 5pc of the population smoking by 2025. "We worried that no matter what we do, we won't reach this target," he said. "So we're looking to see can we improve things."
Already hundreds of smokers have signed up to the free controlled trial that will take place over the next 12 months in Dublin. After completing an online survey, participants are selected based on various criteria, such as age and number of cigarettes smoked a day.
Those selected can bail out any time after being randomly selected to take part in either the Allen Carr group or Quit.ie group. They will be monitored at one, three, six and 12-month intervals after signing a consent form and being assessed by a nurse who monitors weight and carbon monoxide levels in exhaled breath.
Those who stick it out for the whole year will be rewarded with the chance to enter a draw for a trips to Paris and the Caribbean.
How Lycos
almost won the search engine war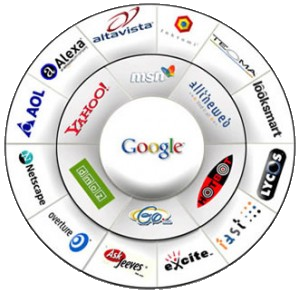 In 1998, a young developer named Jim Gilliam was hired at Lycos after he impressed management by finding bugs in their site. He took on the task of improving their search results to find a way to beat their biggest competitor, Yahoo.
It was exhilarating to be back in the game again, a 20-year-old college dropout with stock options, working at the center of the internet revolution. But I was overwhelmed. I'd only ever worked on a team with a half-dozen people, and Lycos was a huge company with hundreds of employees. All the developers seemed much smarter and more experienced than I was, and I was struggling to understand all the different proprietary technologies Lycos had created.
As I dug in, I realised that the scope of the problems was immense. I was paralysed. I didn't know where to start. At the end of my first week I passed Lycos's VP of development Dave Andre's office on my way out for the night. No one else was around and he waved me in. He asked how everything was going, so I was honest and told him what I was feeling. With no hesitation, he dropped the most influential piece of advice I've ever received. He said, "Jim, you can code. You have all the power. Just go do it." So I did.
Lycos was a search engine, and like all search engines at the time, it was trying to figure out how to make money. The key was to make our search engine into something that would appeal to advertisers. Like Excite and Yahoo, Lycos paid the browser, Netscape, to send traffic our way, and we were all trying to keep people on our sites longer, because the longer people were on our sites, the more ads they saw. Lycos's CEO, Bob Davis, was a sales guy, and his strategy was to cut deals with new, venture-funded dot-coms and split the revenue on all the ads that we sold. We would increase our ad inventory, help the startups, and the Lycos logo would be all over the web.
I didn't really care about all that. I cared about our search results, which seemed to be the one thing that no one was paying attention to. We were a search engine, but our results sucked, mainly because it took between six and nine months to refresh the search catalogue. This meant that even our partner sites didn't show up in our search results, making the entire sales strategy pointless. If I could fix this, our search would be better and we'd actually sell more ads.
Climate change drove woolly mammoths to extinction, say scientists
Dramatic climate shifts made it difficult for large animals such as the woolly mammoth to survive, new research confirms.
The mighty megafauna of the last ice age, including the wooly mammoths, short-faced bears and cave lions, largely went extinct because of rapid climate-warming events, a new study finds.
During the unstable climate of the Late Pleistocene, about 60,000 to 12,000 years ago, abrupt climate spikes, called interstadials, increased temperatures between 7 and 29 degrees Fahrenheit (4 and 16 degrees Celsius) in a matter of decades. Large animals likely found it difficult to survive in these hot conditions, possibly because of the effects it had on their habitats and prey, the researchers said.
Interstadials "are known to have caused dramatic shifts in global rainfall and vegetation patterns," the study's first author Alan Cooper, director for the Australian Centre for Ancient DNA at the University of Adelaide in Australia, said in a statement emailed to Live Science.
Temperature drops during the Late Pleistocene showed no association with animal extinctions, Cooper said. Instead, only the hot interstadial periods were associated with the large die-offs that hit populations (local events) and entire species of animals (global events), he said.
Ancient humans also played a role in the megafaunal extinction, albeit a smaller one, he said. By disrupting the animals' environments, human societies and hunting parties likely made it harder for megafauna to migrate to new areas and to refill areas once populated by animals that had gone extinct, he said.
Extinction analysis
The study is the latest in a long string of research examining what caused megafauna, or animals weighing more than 99 pounds (45 kilograms), to die off during the Late Pleistocene.
George Cuvier, the French paleontologist who first recognized the mammoth and the giant ground sloth, started the speculation in 1796 when he suggested that giant biblical floods were to blame for the animals' demise. The extinctions also baffled Charles Darwin after he encountered megafaunal remains in South America.
Since then, various studies have placed the bulk of responsibility on ice age humans, temperature swings and aperfect storm of events.
However, advances in examining ancient DNA and ancient climate allowed Cooper and his colleagues to get to the bottom of the issue.
They examined DNA from dozens of megafaunal species that lived during the Late Pleistocene, combing through more than 50,000 years of DNA records for extinction events. The ancient DNA not only told them about global extinction events, but also local population turnovers, which occur when a group of animals dies and another population of animals moves in to replace them. [Wipe Out: History's Most Mysterious Extinctions]
They then compared the data on megafauna extinction with detailed records of severe climate events, which they gathered from Greenland ice cores and the sedimentary record of the Cariaco Basin off Venezuela.
"By combining these two records, we can place the climate and radiocarbon dating data on the same timescale, thereby allowing us to precisely align the dated fossils against climate," Cooper said. "The high-resolution view we gained through this approach clearly showed a strong relationship between warming events and megafaunal extinctions."
The findings also show that extinction events were staggered over time and space, likely because the interstadial warming events had different effects on different regions, Cooper said.
Modern connections
Earth's climate is much more stable today than it was during the Late Pleistocene, making the world's current warming trends a "major concern," the researchers said.
"In many ways, the rise of atmospheric carbon dioxide levels and resulting warming effects are expected to have a similar rate of change to the onset of past interstadials, heralding another major phase of large mammal extinctions," Cooper said.
In addition, humans have disrupted the habitats and surrounding areas of many wild animals, making it challenging for species to migrate or shift ranges to places where they would be better adapted to deal with climate change, he said.
Other researchers called the new study an important one.
It shows "that the extinction and population turnover of many megafauna was associated with rapid warming periods, rather than the last glacial maximum [when the ice sheets reached their maximum during the last glacial period] or Younger Dryas [a sudden, cold spell that happened when the Earth was starting to warm] as has previously been suggested," said Eline Lorenzen, an assistant professor of paleogenetics at the University of Copenhagen in Denmark.
In fact, understanding how the past climate change affected extinction rates may help people be better prepared for future rapid global warming events, she said.
"This study is a bit of a wake-up call," Lorenzen said. "Here we have empirical evidence — based on data from a lot of species — that rapid climate warming has profoundly impacted megafauna communities, negatively, during the past 50,000 years.
"It doesn't bode well for the future survival of the world's megafauna populations," she said.