Saturday 5th November 2016
Irish Patients suffer as our hospital queues grow longer & reach a record high
Minister Simon Harris
Hospital waiting lists have reached yet another all-time high with more than 535,000 public patients now in a queue for treatment or awaiting investigation for a potentially serious illness.
Despite months of promises from the Government to tackle waiting lists, the suffering goes on for many very ill patients.
Many of these desperately need an operation, diagnostic procedure or appointment with a specialist.
Newly released figures for October reveal the extent of the crisis and show that nearly 27,000 more patients are now on hospital waiting lists since Health Minister Simon Harris took office.
The HSE said yesterday that 416,000 people who had appointments to see a specialist last year did not turn up.
But it failed to say how many of these patients, whose condition was serious enough to be referred by their GP, died while they were waiting or had to pay for a private appointment and even though they may have had to get into debt to do so.
The latest figures show 78,621 are waiting for an operation, up by 1,000 compared to September.
While there was a fall of around 3,000 in patients in this surgical queue for more than a year, the longest waiters – those waiting beyond the target time of 15 months – actually grew.
There is now a record 438,931 people waiting to see a specialist, a rise of 700 compared to September. In another worrying trend, the number of patients waiting longest for one of these appointments past 15 months jumped by 2,000.
Despite funding being targeted at reducing the queue of people needing an endoscopy procedure, an invasive test for conditions including cancer, the drop of 700 was marginal.
It still leaves a staggering 17,984 waiting to find out if they have a serious illness.
There was no statement on the figures from Mr Harris, but the HSE again pointed to the growing influx of patients who are attending hospitals.
Hospitals increased the number of inpatient and day case surgery by 4% this year but they cannot keep pace with demand, while emergency departments are seeing a 5% rise in patients compared to last year.
It said progress is being made in reducing the numbers of patients waiting more than 18 months for surgery.
It is now recruiting what it termed "improvement leads" which will involve putting some existing consultants in a HSE-funded post to drive the campaign to try to bring the waiting lists under control.
The National Treatment Purchase Fund is to get €20m in 2017 to outsource some patients who have been waiting longest to hospitals with spare capacity. But this is unlikely to mean any dramatic improvement.
Meanwhile:
More trouble as Junior doctors are the latest group to threaten strike action
It's part of a dispute over a 'living out allowance'.
Junior doctors are the latest public sector pay workers to threaten industrial action in a dispute over a 'living out allowance'.
Non-Consultant Hospital Doctors have been in an ongoing dispute with the government over the withdrawal of the €60-a-week payment in 2012.
The Irish Medical Organisation represents the junior doctors and claims that the living out allowance was not paid despite it being part of a contract with employers.
A High Court case against the government is pending over the dispute and negotiations are set to resume next week.
Despite this, the IMO has come out to say that it will support junior doctors should they decided to go on strike over the dispute.
Speaking this evening, IMO president Dr John Duddy says that the government's pay policies are already leading to a shortage of doctors.
"We already have too few doctors in this country to deliver adequate services to patients yet government have consistently ignored the fact that if you breach contracts and deliberately create a policy that disrespects and devalues doctors they will simply choose to work for countries that value them," he says.
Financial crisis threatens Ireland's Institutes of Technology
The viable future of up to 10 of the 14 Institutes of Technology across Ireland is being questioned in a review by the Higher Education Authority.
A financial review of the Institutes of Technology (ITs) across Ireland has pointed to significant financial deficiencies.
It describes six of the ITs – Letterkenny, Tralee, Galway-Mayo, Waterford, Dundalk and Cork – as vulnerable.
The review also points to risks facing the ITs in Athlone, Limerick, Tallaght and Dublin, particularly in relation to financial reserves and projected deficits.
'The increase in Ireland's young population is the envy of other countries – new energy, new ideas and a critical mass of educated young people will give Ireland a social, cultural and competitive edge'
Across Ireland, there are more than 87,000 students studying at the various ITs. This includes over 66,000 full-time undergraduates, 13,000 part-time undergraduates, 1,400 remote undergraduates and 3,000 full-time postgraduates.
The purpose of the review by the Higher Education Authority (HEA) was to assess the financial health of the ITs across Ireland, and involved site visits to the 14 campuses.
The HEA noted a reduction of 34pc in support for the education sector between 2008 and 2015, as well as an increase of 24pc in student numbers, which has led to an existential crisis for the educational institutes.
HEA review paints a bleak picture
The overall reserves held by the ITs fell from €132.5m to €78.7m over the period, wiping out 40% of the finance available to underpin ongoing sustainability and future development.
The cash flow position across the sector is a major concern, with a decline in the cash balances held by ITs, from €218.1m in August 2013 to €147m in August 2016. A further fall is anticipated, to €116m by August 2017.
At an aggregate level, the sector is in deficit and this trend is projected to continue over the next five years.
Pay costs still account for between 72.5% and 80% of total IT expenditure, despite core staffing levels falling by 12% between 2008 and 2014. The absence of flexibility to redeploy staff or introduce new work arrangements (for part-time or online study, for example) is a significant factor in financial performance.
The campus environment has been adversely impacted, as there has been no funding available for capital investment.
The HEA said that while growth in science and ICT education provision is encouraging, it is constrained by existing capacity. Targeted capital investment, aimed at reinforcing the technological mission of the sector, has the potential to generate a significant impact.
The remedy is in sight but needs to be acted upon
"The announcement of increased funding for higher education in Budget 2017 and a three-year commitment to further investment marks an important turning point for the sector, but this review demonstrates the scale of the challenge that remains," said Dr Anne Looney, (below picture) interim CEO of the HEA.
  "We now have comprehensive evidence of the current financial challenges being faced by many ITs, and the capacity constraints which will limit their ability to meet the expected growth in student demand in coming years.
"While it is a review of the impact of past cuts, it's a report with an eye to the future, and the provision of higher education across the country for young people still in school who will expect to go to college in the next decade.
"The increase in Ireland's young population is the envy of other countries – new energy, new ideas and a critical mass of educated young people will give Ireland a social, cultural and competitive edge. The Institute of Technology sector has its origins in the 1962 report, Investment in Education, and since the first doors opened in 1970, [it has] been critical to Ireland's economic and social development.
"If they are to continue to do this, we have work to do to put them on a sustainable footing.
"The HEA has set out a clear action plan to address the issues, both financial and otherwise, identified in the report, while it is also about to embark on a comprehensive review of the funding approach for higher education institutions, which will also take into account the findings," Looney said.
LIT president urges immediate action
"It must be said that there is a stark reality at the heart of this review," said the president of Limerick Institute of Technology (LIT), Prof Vincent Cunnane.
"It clearly demonstrates serious underfunding of higher education in Ireland, and points to a set of actions which must be undertaken to address the situation."
Cunnane said that despite the ingenuity and commitment demonstrated by the ITs during the financial crisis that engulfed Ireland, the inescapable conclusion is that prompt action is needed if Ireland is to field the skilled graduates needed to sustain the growth in jobs recently seen in the past year.
"LIT has invested in our capital infrastructure, our stock of industry-standard equipment and facilities to ensure that our graduates have practical experience at the cutting edge," Cunnane said.
"This was challenging in times when state investment in higher education has dried up completely.
"Nonetheless, we invested our own resources sensibly in targeted areas such as precision engineering, which will provide the optimum benefit to the economy and the optimum job prospects to our graduates.
"We have also been able to navigate many of the challenges facing higher education in Ireland by prudent management of our finances over the last number of years.
"This has meant that we are not now subject to the severe financial difficulties besetting some areas of the higher education sector in Ireland.  However, the longer this funding situation remains unresolved, the less able the Irish higher education system will be to cater for the state's needs, including the demands of our population to progress to higher education.
"The reality is that the core challenges identified in the report are the same as those identified in the Cassells report last July, among others.
"It is fair to say that the diagnosis of the issues facing higher education in Ireland is now done, and we must move without delay to implementing the remedy," Cunnane warned.
Ireland's win against the All Blacks after a historic 111 year wait.
Ireland 40-29 New Zealand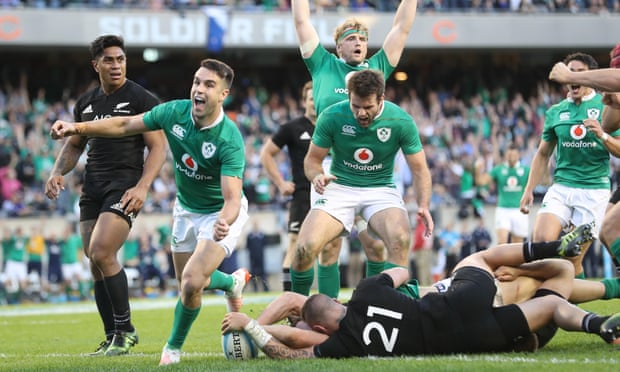 Tries: Murphy, Stander, Murray, Zebo, Henshaw Cons: Sexton 2, Carbery Pens: Sexton 2, Murray 1
Tries: Moala, Perenara, B Smith, S Barrett Cons: B Barrett 3 Pen: B Barrett
Ireland produced a stunning display to record a first ever win over New Zealand at the 29th attempt and end the All Blacks' run of 18 straight wins.
Tries from Jordi Murphy, CJ Stander and Conor Murray helped the Irish to a 25-8 half-time lead, then Simon Zebo scored his side's fourth try in the corner.
The world champions fought back to move to within four points but Robbie Henshaw's late try ensured the victory.
The sides will meet in another Test match in Dublin in two weeks' time.
This was Ireland's first success over the Kiwis in 111 years and it came about in sensational fashion as Joe Schmidt's men repelled a stirring second-half comeback by Steve Hansen's side.
TJ Perenara, Ben Smith and Scott Barrett added to George Mola's first-half try for the New Zealanders but despite some sustained late pressure, they fell short for the first time in their past 19 encounters with top-tier nations.
The match was the first of four autumn internationals for both sides, played in front of a capacity crowd of 60,000 at Soldier Field in Chicago, a venue chosen in an attempt to increase the exposure of the sport.
The teams will meet again at the Aviva Stadium in a fortnight after Ireland host Canada next Saturday and Steve Hansen's side face Italy in Rome on the same day.
Ireland fired by the Anthony Foley memory.
From the start, the Irish effort appeared to be fuelled by the memory of former international and Munster head coach Anthony Foley, who died suddenly last month.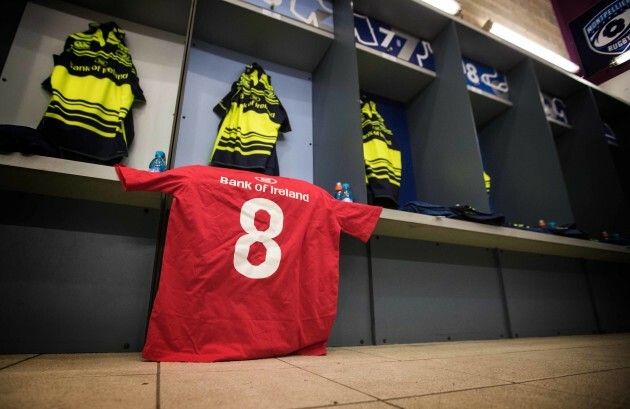 Prior to kick-off Ireland lined up in the shape of a number eight, the jersey worn with distinction by Foley for many years, while their opponents performed their traditional pre-match haka.
Ireland made light of the aura of invincibility surrounding the three-time world champions in a first half which they mostly dominated to go in 17 points to the good at the break.
Schmidt's side produced a performance of accuracy, purpose, pace and skill as they denied the All Blacks quality possession and repeatedly frustrated their efforts to win their own line-outs.
The Irish display bore echoes of the Test between the sides in Dublin in November 2013 when they built up a 19-0 lead, before ultimately losing 24-22 after conceding a last-gasp converted try, but there was to be no repeat of that outcome this time.
New Zealand prop Joe Moody was sent to the sin-bin for a tip tackle
Moala raced through for a fifth-minute try after Waisake Naholo had carved a way through the Ireland defences but the turning point of the opening period came when front-rower Joe Moody was yellow-carded for a tip tackle on Robbie Henshaw.
Ireland made good use of the prop's 10-minute absence as Murphy rumbled over after a rolling maul and then fellow flanker Stander surged over the line following a break by Rob Kearney.
Murphy was subsequently carried off after turning his knee in a freak incident but seven minutes before the interval Murray produced a moment of magic, darting through a gap in the New Zealanders' defence to run in his third try in five Tests against the Rugby Championship winners.
The All Blacks' half-time deficit equalled their biggest ever at that stage of an international match and Ireland held out in a thrilling second half.
The Irish momentum continued on the resumption, their relentless defensive efforts thwarting the normally ruthlessly efficient All Blacks, and Zebo increasing the advantage by touching down in the corner.
Replacement Perenara reduced the arrears by diving over near the posts and then full-back Smith managed to ground the ball beside the flag before being tackled into touch by Andrew Trimble.
Scott Barrett took advantage of some poor Ireland tackling to score on his international debut and when brother Beauden knocked over his third conversion of the game, the All Blacks trailed by just four.
Ireland continued to defend heroically however, forcing their opponents into a series of uncharacteristic errors, and a historic triumph was assured when Henshaw showed raw strength to score under the posts after Jamie Heaslip broke clear.
The teams that lined up .
Ireland: R Kearney (Leinster); A Trimble (Ulster), J Payne (Ulster), R Henshaw (Leinster), S Zebo (Munster); J Sexton (Leinster), C Murray (Munster); J McGrath (Leinster), R Best (Ulster), T Furlong (Leinster); D Toner (Leinster), D Ryan (Munster); CJ Stander (Munster), J Murphy (Leinster), J Heaslip (Leinster).
Replacements: S Cronin (Leinster), C Healy (Leinster), F Bealham (Connacht), U Dillane (Connacht), J van der Flier (Leinster), K Marmion (Connacht), J Carbery (Leinster), G Ringrose (Leinster).
New Zealand: B Smith; W Naholo, G Moala, R Crotty, J Savea; B Barrett, A Smith; J Moody, D Coles, O Franks; P Tuipulotu, J Kaino; L Squire, S Cane, K Read (capt).
Replacements: C Taylor, O Tu'ungafasi, C Faumuina, S Barrett, A Savea, TJ Perenara, A Cruden, M Fekitoa
Ireland's remaining 2016 autumn internationals
12 November v Canada        Aviva Stadium, Dublin       19:15 GMT
19 November v New Zealand          Aviva Stadium, Dublin       17:30 GMT
26 November v Australia    Aviva Stadium, Dublin       17:30 GMT
Canada investigates mysterious 'pinging' sound in a canal of water on sea floor
Hunters in the remote Canadian Arctic concerned about sound that is scaring animals away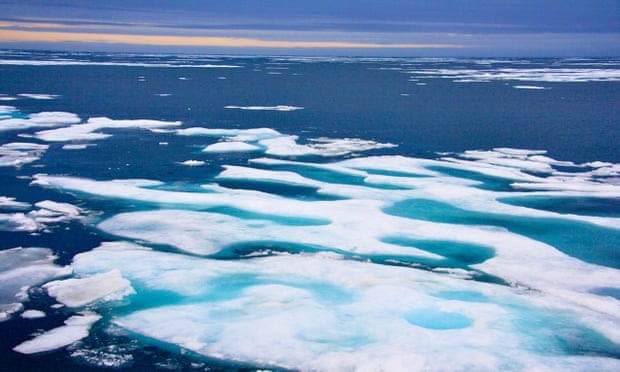 (Left) The sea ice in the Northwest Passage near Nunavut in the Canadian Arctic.
The Canadian armed forces have sent a crew to investigate reports of a mysterious "pinging" sound that seemed to be coming from the sea floor.
Hunters in a remote community in the Canadian Arctic have become concerned about a pinging or beeping sound they say they've been hearing in the Fury and Hecla Strait, a channel of water that's 120 km north-west of the Inuit hamlet Igloolik.
Paul Quassa, a local politician, told CBC that the sound seems to be coming from the sea floor, and is scaring animals away from a popular hunting area of open water surrounded by ice that is usually abundant with sea mammals.
"And this time around, this summer, there were hardly any. And this became a suspicious thing," he said.
Several reports were passed to the military, which sent a CP-140 Aurora patrol aircraft to investigate on Tuesday under the mandate of Operation Limpid, a domestic surveillance programme designed to "detect, deter, prevent, pre-empt and defeat threats aimed at Canada or Canadian interests".
In a statement, Department of National Defence spokeswoman Ashley Lemire said: "The Canadian armed forces are aware of allegations of unusual sounds emanating from the seabed in the Fury and Hecla Strait in Nunavut. The air crew performed various multi-sensor searches in the area, including an acoustic search for 1.5 hours, without detecting any acoustic anomalies. The crew did not detect any surface or subsurface contacts.
"The crew did observe two pods of whales and six walruses in the area of interest.
"At this time the Department of National Defence does not intend to do any further investigations."
That hasn't stopped people from theorising about the source of the sounds, which have been variously attributed to the sonar surveys of local mining operations or to Greenpeace activists.
Sonar is used by mining companies to make detailed maps of the sea floor in their search for offshore oil and gas. The sonar is known to disturb marine mammals such as whales and dolphin.s
However, the Baffinland Iron Mines Corporation, which has conducted sonar surveys nearby, told CBC it has no equipment in the water at this time.
Others believe that Greenpeace is creating the sound on purpose to scare wildlife away from Inuit hunters – an allegation Greenpeace denies.
Mysterious sounds have a tendency to send people's imaginations into overdrive. Earlier this year a high-pitched flute-like noise kept people in Portland, Oregon, awake. The steady whistling noise had also been heard by residents several decades previously.
Meanwhile in Ontario, a low rumbling sound known as the "Windsor Hum" has confounded residents for six years, with some describing it as like thunder or a subwoofer that can rattle windows.
The sound appears to come from an island surrounded by fences that's home to a steel plant. The secrecy surrounding the plant has led to wild and unfounded speculation that the sound comes from an alien aircraft or from the construction of an underground tunnel by a billionaire.