Saturday/Sunday 17th & 18th October 2015
No sugar tax and not much provided for young people in 2016 budget
Ireland is ranked fifth highest among 27 EU countries in incidence of childhood obesity
The first 'giveaway' Budget since the economic crash has left first-time buyers, variable mortgage holders, savers and those campaigning for a sugar tax disappointed.
Finance Minister Michael Noonan is facing accusations that he overlooked young people.
President of the National Youth Council of Ireland Ian Power welcomed the 50c hike to the minimum wage as 39pc of those on this rate are under 30. But he said it was "extremely disappointing to see the lack of action regarding young jobseekers".
"We were told that this Budget was about 'all sharing in the recovery', however for young jobseekers this is clearly not the case," he added.
Some measures to help first-time buyers get on the property ladder had been anticipated, such as changes to the Deposit Interest Retention Tax (Dirt) but Mr Noonan shied away from this.
Neither was there any specific measures to tackle Ireland's high variable mortgage interest rates. The Department of Finance also ruled out a new sugar tax, as proposed by Health Minister Leo Varadkar and Children's Minister James Reilly.
"It's hard to escape the conclusion that by failing to introduce a tax on sugar-sweetened drinks, the Government is prioritising the wealth of multinational companies over the nation's health and particularly the health of children.
"We know 60pc of the Irish public back the tax," the Irish Heart Foundation head of advocacy, Chris Macey, said.'
Comedy Genius' Brendan O'Carroll to receive IFTA Lifetime Achievement award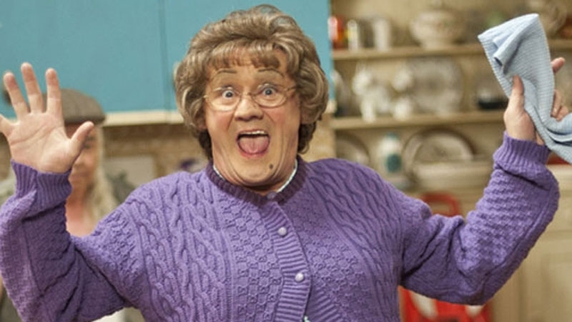 Comedian Brendan O'Carroll to be honoured with Lifetime Achievement award at this year's IFTA awards ceremony.
The 60-year-old star, best known for his portrayal of Mrs Brown in Mrs Brown's Boys, is being honoured for his contribution, influence and leadership in comedy, according to organisers.
"Brendan O'Carroll is quite simply a creative genius; his comedic style is accessible, immediate and outrageously funny," said IFTA CEO Áine Moriarty.
"You don't need to be a Mrs Brown fan to recognise this man's brilliance, and his absolute skill and craft that is inspiring young Irish comedy writers and performers to find their own unique voice."
The award will be presented to O'Carroll at the IFTA Gala Television Awards ceremony on Thursday, October 22.
Previous IFTA Lifetime Achievement recipients include Gay Byrne, Fionnula Flanagan, Neil Jordan, David Kelly and Maureen O'Hara.
A worrying rise in self-harm among young boys in Ireland
Hundreds required emergency treatment in 2014 after inflicting injuries on themselves
New figures reveal a 'worrying' rise in self-harm among young boys.
Hundreds of children aged between 10 and 14 years required emergency hospital treatment last year after inflicting injuries upon themselves, according to official figures.
Nationally, the number of self-harm cases stabilised in 2014, but there was a surge in the numbers under 14, according to the annual report of the National Self-Harm Registry.
The rate of self-harm among boys as young as 10 grew by 44 per cent last year. Among the 10-14 age group, 78 boys and 244 girls presented at hospitals after harming themselves.
The number of 15 to 19-year-olds presenting with self-harm was 549 for boys and 917 for girls.
The increase is particularly worrying, according to the registry, because self-harm methods among men tend to involve "higher lethality" and there is a greater risk of suicide following self-harm among males compared to females.
The trend highlights the need for awareness programmes geared to young boys and aimed at reducing stigma related to mental health, it says.
Further research is also needed into the effectiveness of interventions such as cognitive behaviour therapy which have proved effective with girls.
Irish hospitals
In the decade since 2004, Irish hospitals have recorded almost 102,000 incidences of self-harm, involving 63,000 people, according to the report.
Last year saw 11,000 presentations involving self-harm by 8,700 individuals.
The overall rate of self-harm was unchanged from 2013 and follows three decreases in successive years.
However, the rate last year was still 6 per cent higher than the rate recorded before the recession in 2007.
Male self-harm was up 2 per cent, while the female rate was unchanged. Since 2007, the male rate has increased 14 per cent, while the female rate was up less than 1 per cent.
Gender gap
The rate of self-harm remains higher among women than men but the gender gap has narrowed from 37 per cent a decade ago to 16 per cent last year.
The report finds wide variations in the rates recorded in different cities and counties. Men in Cork city were three times more likely to self-harm than men in Co Clare, while the rate among women was three times higher in Limerick city, compared to CoMonaghan.
The only significant decrease in the male rate of self-harm was in Co Carlow, down 37 per cent, while similar drops for women were recorded in Co Tipperary and Limerick city.
In contrast, the male rate of self-harm was up 72 per cent in Co Roscommon, 69 per cent in Co Cavan and 25 per cent in Co Kerry.
The rate among women jumped 33 per cent in Co Kilkenny.
Intentional drug overdose was the most common method of self-harm, occurring in two-thirds of all cases.
Medicines such as tranquillisers, anti-depressants and paracetamol were involved in 21-37 per cent of drug overdose acts, while hanging occurred in 7 per cent of self-harm incidents.
The report says the steep increase in self-harm involving highly lethal methods noted between 2007 and 2010 may have begun to level off. Similar to 2013, alcohol was involved in over one-third of cases.
Presentations in hospitals peaked around midnight and almost one-third took place on Sundays and Mondays.
Pot still Irish whiskey returns to the West of Ireland
 
L-R: An Taoiseach, Enda Kenny TD with Connacht Whiskey Distillery Directors Tom Jensen, PJ Stapleton, Rob Cassell & David Stapleton
A dream to bring pure pot still Irish whiskey back to the West of Ireland after an absence of over 100 years took its first official step recently when The Connacht Whiskey Distillery in Ballina, Co. Mayo was opened by An Taoiseach, Enda Kenny, T.D.
The €10m investment will generate 40 new jobs at the 27,000 square feet distillery which also features a visitor centre. The Distillery goes into production in mid-October and expects to produce up to 70,000 cases per year. It is only the second Connacht-based craft whiskey distillery, and one of a handful of developed craft distilleries across the country.
Speaking at the opening, the Taoiseach said, "I am delighted that the craft of whiskey-making is returning to the West of Ireland and in so doing is creating 40 new jobs. It is especially pleasing to see the renewal of what was Duffys' Bakery – we're moving from one grain to another, so to speak – and bringing new life to this scenic location on the banks of the River Moy. This exciting venture brings to fruition the vision of David Stapleton and his US-Irish team and marks a positive development for the agri-food and drinks sector. It is also a vote of confidence in Mayo and yet another sign of the regional recovery that has begun to take hold across Ireland."
Taking on scotch
Connacht Whiskey director and past President and CEO of Remy Cointreau USA, Tom Jensen says, "Irish whiskey is the fastest-growing whiskey in the US, but is outsold by scotch 4 to 1. Unlike scotch, Irish whiskey lacks regionally produced whiskeys that reflect the various terroirs of Ireland. Our goal is to introduce US consumers to the beauty of a hand crafted, pot distilled Irish whiskey from Western Ireland."
Different to other distilleries in the news recently
Rob Cassell, Master Distiller, Connacht Whiskey, comments, "We are very different from the massive, production-driven Irish distilleries that have been in the news lately. We are a company focused on bringing consumers small batch Irish whiskey that is smooth, full of character and has a distinctive flavour. We have a luxury of opportunity here at Connacht Whiskey that allows us to have a step into the past by creating traditional style Irish Whiskey.
We are able to innovate yet pay homage to the past, and are recreating a spirit that can only be produced in the West of Ireland. Irish whiskey has a rich and forgotten past of its pure pot distilled whiskey and I am honoured to have the opportunity to pay tribute to and create a spirit that is unique to the West of Ireland. When a local Irishman can take a bottle of our spirit elsewhere is the world and proudly tout 'this is from my home', I'll know we have succeeded in bottling the craftsman's passion of the West of Ireland."
Michael Cantwell, Head of Food Division, Enterprise Ireland, commented, "The Connacht Whiskey Distillery has cultivated the roots of tradition with ambitious and highly innovative thinking to grow a company with the potential to scale rapidly in international markets from its Ballina base. Enterprise Ireland has worked closely with the company in implementing their plans and we look forward to focusing on driving their export sales, creating and sustaining jobs in Ireland for the future."
Conor McGregor was always going to be a success says a Sligo businessman who sold him clothes 
Conor McGregor being fitted out with Mark Cunnigham at EJ Menswear Sligo.
Eamonn J Cunningham believes Conor's work ethic and confidence make him a success and such a captivating character.
Conor McGregor was always going to be a success says a Sligo businessman who sold him clothes after his UFC debut.
Eamonn J Cunningham founded and owns EJ Menswear in Sligo town.
The Sligo native believes Conor's remarkable work ethic and confidence makes him so captivating.
The 27-year-old Dubliner came to the west of Ireland on the 25th February 2014.
Conor had just beaten Marcus Brimage and Max Holloway in the UFC fight announcing his arrival on the international stage.
He bought a Hugo Boss Bowler hat, a checkered shirt with braces and cufflinks to match.
Conor posted on Twitter at the time: "Thank you EJ Menswear Sligo for opening up after hours and hooking me up!! Late night shopping, Sligo style."
Eamonn said: "We opened after hours at 11.30pm at night so he could come in.
"He was just starting to make waves.
  "All the lads here with Eamon in left picture" knew about Conor McGregor and were fans of his. We got on very well with him.
"We like to think that we can claim part of the revival of the dickie bow as a fashion trend in the country.
"It seemed to skyrocket after that.
"He was down to earth and he is working really hard. "Conor is well able to back up whatever he says and he has the confidence and talent to do it and is a special man.
"He's very fond of three piece suits, it's very trendy now and gives him a signature look."
Eamonn channelled the spirit of Conor McGregor making a promotional sales video for his shop which went viral and was viewed over a quarter of a million times.
"McGregor is so topical, our videos, personally I think they're so bad, they're good.
"I wouldn't be the best actor in the world.
"I thought it would be a challenge to take off McGregor and it would be a bit of craic.
"We went for it and it worked out.
"My own son Mark was at Conor's fight against Chad Mendes in Las Vegas in July.
"He won't be at the Jose Aldo fight in December because it's a busy month for us in the shop."
'The Notorious' Conor McGregor isn't the only famous man to walk through EJ Menswear.
Westlife's Kian Egan and Shane Filan used to work in the store before their international success.
Kian was also a babysitter to Eamonn's children.
He said: "Both Kian and Shane worked with us for a while.
"Cian used to babysit our kids.
"He was a good babysitter.
"He loved the guitar and taught my son Mark how to play the instrument.
"We lived across the street from each other at the time.
"Cian was only 14 then, he worked in the shop when he was 16."
The shop fitted the band with clothes and suits in the early days.
Eamonn feels that the shop is a lucky charm for anybody who gets clothes there.
He said: "We'd like to think we played a small part in the success of different people who came through the doors.
"McGregor came into our place and now he's a world superstar.
"Sligo Rovers won three cup finals in a row.
"They wore suits for the three finals when they won the cup.
"In 2007, Sligo won the Connacht final, we had fitted them out with suits."
Eamonn started in the clothes business thinking he would try it for six months.
Forty years later, he's still in the rag trade.
He worked for Horan's menswear, Sligo, for 17 years before setting up his own business.
Eamonn said: "At the time, you had to serve an apprenticeship, work your way up the ladder.
"I started in the underwear department and ended up in the suit department.
"You saw every aspect of the men's business from start to finish.
"It was great training, times were tough, you worked your hours and you worked a lot of extra hours on a very basic wage.
"I had a good boss, I watched a lot and learned from he was operating.
"I opened my own business in 1994 when I was 34."
Eamonn J Cunningham with the EJ Menswear team in Sligo city.
EJ Menswear is setting up their own website so they can reach customers who have emigrated.
Eamonn said: "Online has changed retail but the core of our business has been built up through customer service and one on one.
"That's what we like, the customer coming in, we take care of them and they walk out happy.
"That's what gives me the buzz and it alway will.
"We've had a lot of requests to be online because we have customers coming from all over the country and from other countries."
Eamonn is focused on making the Sligo flagship store as big as it can be.
The mens clothing store in Sligo has some 25,000 likes on their Facebook page.
He added: ""We've often thought about opening another shop but it would be very hard to replicate.
"There's not two of me, or my son Mark, Tom Clarke or any of the lads that work in the shop.
"We're trying to be a destination store and "Online is helping us reach out more."
Is a man's brain programmed to prefer sex over food
It is said that the way to a man's heart is through his stomach, but a new study suggests that when it comes to sex, food is the last thing on his mind.
Researchers have found that the male brain is hardwired to seek out sex, even at the expense of a good meal, with specific neurons firing up to over-ride the desire to eat.
The male brain is hardwired to seek out sex?
Intriguingly, women do not have the same neurons, suggesting that sex for females comes secondary to sustenance.
Although the neurons have only been found in the brains of nematode worms, scientists at University College London say that it is likely that similar mechanisms are at work in humans.
And it is proof that male and female brains are wired differently, a controversial subject, which has been argued by scientists and feminists for decades.
Co-author Professor Scott Emmons, from the Departments of Genetics and Neuroscience at Albert Einstein College of Medicine, said: "Though the work is carried out in a small worm, it nevertheless gives us a perspective that helps us appreciate and possibly understand the variety of human sexuality, sexual orientation, and gender identification.
"Although we have not looked in humans, it is plausible that the male human brain has types of neurons that the female brain doesn't, and vice versa. This may change how the two sexes perceive the world and their behavioural priorities."
The team were surprised to find the new cells because the worms have been studied by extensively in the past and it is the first time they have been spotted.
The newly identified neurons have been dubbed MCMs or 'mystery cells of the male'
The worm species used in the study, Caenorhabditis elegans, has two sexes: males and hermaphrodites.
These hermaphrodites are essentially modified females that carry their own sperm and do not need to have sex in order to reproduce.
Scientists conditioned the worms so that when salt was present they realised that they would be starved. Over time, the worms moved away from the salt. However when the salt was present at the same time as a mate, the male worm still moved towards the mate. In contrast, hermaphrodites moved away from the salt even when a mate was present.
It indicated that for males the sex trigger was stronger than the salt.
"Areas of the brain involved in learning display sex differences in many animals, including humans, but how these differences directly affect behaviour is not clear," said senior author Dr Arantza Barrios of UCL's Cell & Deveopmental Biology department.
Brain cells specific to men fire up when mates are present and override the need to eat, scientists have found
"We've shown how genetic and developmental differences between the two sexes lead to structural changes in the brain of male worms during sexual maturation.
"These changes make male brains work differently, allowing males to remember previous sexual encounters and prioritise sex in future situations."
The research was published in the journal Nature.
Artificial skin

could soon give sense of touch to

Artificial Limbs
A new "organic electronic skin" was developed with hopes of giving a sense of touch to artificial or prosthetic limbs.
According to the report published at Science Mag Journal, the researchers led by Prof. Zhenan Bao of Stanford University in California has developed a skin-like "mechanoreceptors" integrated with "organic transistor circuit" that transforms pressure into digital signals sent directly to the brain.
This work represents a step toward the design and use of large-area organic electronic skins with neural-integrated touch feedback for replacement limbs," the researchers pointed in the report.
In a report by Medical News Today(MNT), the team of engineers used a two-layered plastic component where the top layer serves as a sensor that distinguishes pressure just like what the human skin does. Meanwhile, the second layer acts as the "circuit" that will convert the pressure into electric signals which were then sent to the nerve cells to the brain.
As mention by the report, in order to do this, the researchers used "carbon nanotubes" in the plastic component that enabled it to "conduct electricity." Through this, the flexible material was able to act like a skin, transmitting "short electric pulses."
The researchers tested the plastic material by creating a model of a line of neurons that were found in a human's nervous system. Through converting pressure signals to light pulses, the researchers discovered that the neurons and their skin-like plastic material could create a "sensory output" that is recognizable and communicable to the nerve cells.
"The sensor successfully converted pressure into a digital response in a pressure range comparable to that found in a human grip," the researchers furthered in their study.
On the other hand, although the material is still on trial stage and there are still a lot of works to do, the researchers shared that they will be improving what they created and will look into developing a sensor that will enhance the sensing ability of artificial limbs.
"We have a lot of work to take this from experimental to practical applications. But after spending many years in this work, I now see a clear path where we can take our artificial skin," Prof. Bao told MNT.
This new material could very well help those people who have lost their limbs due to various incidents. As reported by the Amputee Coalition, there are roughly two million people in the United States that suffer with the loss of limbs. Making this worse is that there are 185,000 amputations happening in US every year.