Tuesday 1st September 2015
Leo Varadkar says moves to ease overcrowding is not yet working
 
Nurses claim 6,518 patients seeking admission to hospitals left on trolleys last month.
Nurses claim the scale of overcrowding in hospital emergency departments last month was 40 per cent higher than in August of last year.
The provision of additional staff, beds and funding has not yet reduced the level of hospital overcrowding, Minister for Health Leo Varadkar has said.
He said he would be reconvening the Government's emergency department taskforce implementation group to examine further measuresthat could be put in place to tackle the problem.
The Minster's comments came after nurses claimed the scale of ovecrowding in hospital emergency departments last month was 40 per cent higher than in August of last year.
The Irish Nurses and Midwives Organisation (INMO) said last month there were 6,518 patients deemed to require admission to hospitals who were left on trolleys.
The INMO said the hospitals which saw the greatest levels of overcrowding, during August, were:
* Drogheda – 680
* Beaumont – 678
* Limerick – 618
* UHG – 458
* CUH – 399
* Tallaght – 395
In a statement on Tuesday Mr Varadkar said: "There has substantial investment since the start of the year to alleviate overcrowding. We have 1,000 more staff working in the public health service than last year and €74 million has been provided for the Fair Deal Nursing Home Scheme and additional community beds across the country including Moorehall in Drogheda and Mount Carmel in Dublin.
" This has freed up 300 acute beds in our hospitals. It is clear, however, that additional staff, beds and finance has not yet reduced overcrowding. I will be reconvening the emergency department taskforce implementation group shortly to discuss what more can be done."
The INMO said on Tuesday that it was repeating its demand for high level talks to agree further measures to alleviate the hospital overcrowding crisis.
It said its executive council would meet next week "to consider the situation and prepare a response, on behalf of members in the frontline, who are tired of being told the situation is getting better".
The INMO said the situation was getting worse and would continue to do so until significant additional bed capacity (acute and continuing care) wass introduced.
Liam Doran, INMO general secretary, said it was the 14th month in a row "when, year on year, the level of overcrowding has deepened with patient care compromised, on a daily basis, as a result".
"We are now beginning the early autumn/winter period, which will only see, in the absence of emergency measures, the overcrowding situation worsen still further as demand continues to grow against the background of staff and bed shortages."
Mr Doran said the Government had to accept the request for additional funding made recently by the HSE. He said the additional resources being sought were required to allow the health service meet existing demand in a quality assured and patient sensitive manner.
In April, the Government provided more than €70 million in additional funding aimed primarily at dealing with overcrowding in hospitals and delays in accessing the Fair Deal nursing home scheme.
The HSE has sought about €1.9 billion in additional funding for next year.
What to do if your child is overweight or obese
If your child is overweight or obese, this means that they are carrying excess body fat. Doctors and nurses can check to see whether or not your child is overweight or obese by calculating their body mass index (BMI).
BMI is a measurement of your child's weight in relation to their height. BMI is calculated by dividing your child's weight in kilograms by their height in meters squared. It is important to note that a child's BMI is not interpreted in the same way as an adult's BMI. Your child's BMI can be calculated by going to http://www.mendcentral.org/aboutobesity/bmicalculator.
HEALTH RISKS
Children who are overweight or obese can develop health problems such as type 2 diabetes, high blood pressure, high cholesterol, fatty liver disease and gallstones. They are also at increased risk for developing heart disease.
A child who is overweight or obese also has an increased risk of:
– Joint problems such as osteoarthritis as well as a condition known as slipped femoral epiphysis, which involves separation of the ball of the hip joint from the upper end of the thigh bone.
Going through puberty early.
– Breathing problems, including worsening of asthma, difficulties with your child's breathing whilst they are asleep (obstructive sleep apnoea) and feeling out of breath easily when exercising.
– Developing iron deficiency and vitamin D deficiency.
– Being overweight or obese as an adult (more than half of children who are obese will grow up to be obese as adults).
HOW COMMON IS IT?
The statistics are truly frightening. 20-25% of children are currently overweight according to most studies. The Growing Up in Ireland longitudinal study showed that one in four 9 year old children were overweight (19% overweight, 7% obese).
CAUSES
For anyone (including children), your weight depends on how much energy you take in (the calories in food and drink) and how much energy your body uses or burns up. The reasons why energy taken in may not balance energy used up and may lead to weight gain in children, include the following:
– How much a child eats and drinks. Many children are overweight or obese simply because they eat and drink more than their body needs. Having too many foods that are sugary or fatty is a common problem. Sugary drinks also are often part of the problem.
– A lack of physical activity. A child may be eating the right type and the right amount of food but, if they are not doing enough physical activity, they may put on weight. Long periods without exercise also contribute – for example, spending many hours watching television or playing video games. Having parents who are inactive can also increase a child's risk of being overweight or obese.
– Your parents. Being overweight or obese does run in families. It is thought that 5 out of 10 children who have one parent who is obese will become obese themselves, whereas 8 out of 10 children who have two parents who are obese will also become obese themselves.
– Lack of sleep. Not getting enough sleep has been suggested as another possible risk factor for obesity in children. There seems to be a trend of children going to bed later but, also, too little physical exercise can lead to poor sleep.
TREATMENT
The main way to treat a child who is overweight or obese is to look at changes that can be made to their lifestyle.
– Eating more healthily – Overweight children should be encouraged to eat more healthily and to reduce the total number of calories that they eat per day.
– Doing plenty of physical activity. It is recommended that all children do at least 60 minutes of moderate physical activity every day. Some suggest that children who are overweight or obese should even do more than this.
– Psychological support – being overweight or obese as a child may lead to psychological problems for some children. As a parent or carer, you may feel able to discuss with your child how they are feeling, or you may wish to involve your child's healthcare professional for support and guidance.
Counselling or specialist help to increase confidence and self-esteem and to help develop coping strategies for teasing or bullying is sometimes needed.
Google unveils new logo in biggest redesign since 1999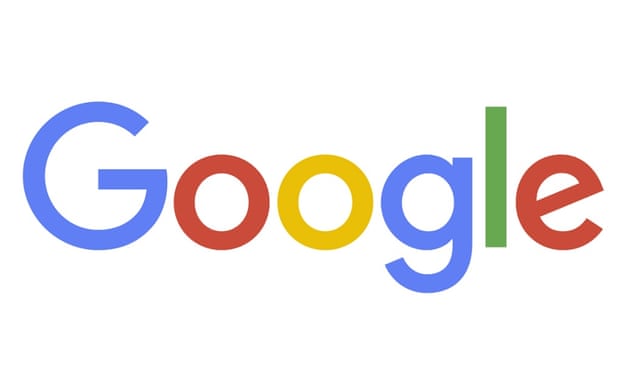 Google has unveiled its new logo above right in its biggest redesign since 1999.
The search engine company said it tweaked its multi-coloured logo to make it easier for users to use it on apps and mobile devices.
In a blogpost explaining the redesign, the company said: "Google has changed a lot over the past 17 years – from the range of our products to the evolution of their look and feel.
"And today we're changing things up once again."
Well-known to its users who make billions of searches on Google each year, the firm's blue, red, yellow and green logo has been tweaked to a new sans-serif typeface and its colours softened.
Users who visited the search engine's homepage today were treated to a moving animation scene to explain the revamp.
In it, the old logo is wiped away by a hand and the new one drawn on in its place.
The company said it made the alteration to keep up with the changing way in which people are accessing the internet – often logging on with their phones and tablets rather than a desktop computer.
Google said: "So why are we doing this now? Once upon a time, Google was one destination that you reached from one device: a desktop PC.
"These days, people interact with Google products across many different platforms, apps and devices – sometimes all in a single day. You expect Google to help you whenever and wherever you need it, whether it's on your mobile phone, TV, watch, the dashboard in your car, and yes, even a desktop.
"Today we're introducing a new logo and identity family that reflects this reality and shows you when the Google magic is working for you, even on the tiniest screens."
The move comes a month after a major restructuring of the company was announced.
Google is being slimmed down in a shake-up that will see it operate under a new parent company called Alphabet.
The search engine, YouTube and Android operating system will remain under the Google brand.
But newer businesses, such as its research and investment arms, will work as separate parts of the new conglomerate, the firm announced.
Meanwhile:
33% of us Irish spend more than 20 hours a week online:
Says a survey
More than one third of Irish people spend in excess of 20 hours a week online, with social media the main driving force behind internet use.
Broadband, which is available to 95% of Irish homes, has now become almost as important as electricity, a new study shows.
Research from independent price comparison and switching website, Switcher.ie has revealed that more than a third of Irish people are spending more than 20 hours online per week while a quarter of broadband users spend between 11-20 hours online in a typical week.
On average, Irish adults spend 13 hours per week online with 35-44-year-olds more likely to spend less than four hours online. The research also shows that 95% of homes across Ireland have broadband access while 73% have broadband as part of a bundled product, with just 23% claiming to have standalone broadband.
Researchers found that for 70% of people, social media is one of the primary reasons for spending time online. Social networking was revealed as the most popular online activity for 16-24-year-olds, with 87% of this cohort logging on to social networks in a typical month.
This activity is less popular with those aged 55 and over but 58% of people in this group are still using the internet for social networking. The study reveals that 56% of people watch films, TV programmes and other video content online. This rises to 82% for those aged between 16 and 24.
Making phone calls online has also been revealed as a popular activity, with almost a third (31%) of people making a phone call over the internet in the past month.
Eoin Clarke, managing director of Switcher.ie says: "This research shows the huge impact that the internet is having on Irish life. Broadband is now a necessity — as important to our quality of life as gas or electricity. The only utility contract that is more prevalent than broadband in homes in Ireland is electricity. 100% of homes have electricity and 95% of homes have broadband. With the popularity of broadband it is important to make sure you are on the right package.
"The survey showed that 36% of people in Ireland are spending more than 20 hours online so we would call on consumers to check and be aware of data allowances on their broadband bills.
"Our reliance looks set to increase dramatically over the coming years as younger generations come to the fore, putting the Government under even more pressure to deliver universal broadband access across the whole country."
Internet users still using weak passwords a year after iCloud leak
 
Security experts warn than online dangers are increasing but Britons are failing to take proper measures
Jennifer Lawrence was one victim of last year's iCloud attack
Security experts believe that many of the issues that existed before the iCloud photo leak still exist today, whether it be human error-based or new vulnerabilities in technology discovered by hackers.
Jonathan Sander from cyber security firm Lieberman Software said: "The consumer's view of good security is much like their view of good health – they know they ought to get lots of exercise and use unique passwords on every website but they're not really doing either. They're both hard to do regularly.
"One good thing about all the breaches in the media is it has forced news programmes to repeatedly bash good practice into most people's heads. My aging relatives can tell me they are supposed to use complex, different passwords everywhere and be careful about the emails and links they click on. They typically tell me this as they apologise while I'm wiping their machines of their latest malware infections."
But Mr Sander added that security breaches are not just due to human error.
"People have been given conflicting advice. They're told to protect special accounts like their Microsoft or Google account if they use those for their primary email, but then that makes them feel they can't hit the 'Login with Google' button without compromising their security.
Experts say internet security can be confusing.
"People can get easily confused by all the details one has to master to do personal security well on today's internet. As the internet morphs into the internet of things, pulling in more and more devices to be connected and services to be offered, it's likely to get a lot more confusing before it's done."
Ken Westin, a senior security analyst for software firm Tripwire said that the number of risks to security online have actually increased in the last year.
"More data from our devices is being stored in the cloud and attackers are well aware of this. They are continually looking for ways to compromise cloud-based storage and eventually they will find them.
"As consumers, we've placed a great deal of trust in the companies that provide cloud-based services to ensure that our data is secure but we also know that it's not possible to make any system 100% secure. The only thing that stands between the data we store in the cloud and cyber attackers is some determination and skill on their part and a bit of luck."
But Ben Johnson, chief security strategist at cyber security firm Bit9 + Carbon Black said that the key names in cloud computing are taking protection seriously.
"Cloud security is usually as good or better than storing your information in other places. Having said that, by its nature, people and businesses use the cloud to store more and more data in a single, or at least smaller number of places. It's like taking all the gold in the world and putting it in one place. If you can secure that one place, everyone is better, but it also creates an incredibly enticing and lucrative single target.
"There will always be weaknesses, but overall most cloud services are fully embracing security as a first-class priority. Apple, Google, Amazon and others are being trusted with lots of information and therefore have to put significant effort into security. I trust those services and I think you should too."
Fossil shows giant sea scorpion was a top predator
Pentecopterus decorahensis lived 460 million years ago and was more than 1.5m long
Pentecopterus decorahensis: lived 460 million years ago and was more than 1.5 metres long, making it a top predator of its day, say scientists who dug it out of rocks in a riverbed in Iowa, US.
Palaeontologists have discovered the fossil remains of an unknown species of sea scorpion that does a really good imitation of a sea monster.
It lived 460 million years ago and was more than 1.5 metres long, making it a top predator of its day, say scientists who dug it out of rocks in a riverbed in Iowa, US.
The previously unknown species was "incredibly bizarre", said Dr James Lamsdell from Yale University, the lead author on a report published on Tuesday in the open access journal BMC Evolutionary Biology.
It is now the oldest known species of eurypterid – ancient sea scorpions that are related to modern day spiders and ticks.
Its discoverers named it Pentecopterus decorahensis, given its resemblance in outline to ancient Greek warships called penteconters.
Capturing the prey.
This is not a creature you would have wanted to encounter if in the sea for a swim, given its size and collection of forelimbs designed for capturing prey.
The scientists however are even more excited about the high degree of fossil preservation involved with the find. Its outer shell could be peeled away to reveal microscopic details of what lay beneath.
"This shows an amazing amount of detail, such as the patterns of small hairs on the legs," says Lamsdell. "At times it seems like you are studying the shed skin of a modern animal – an incredibly exciting opportunity for any palaeontologist."
This version of the monster is at least 10 million years older than the previously oldest eurypterid yet found, the scientists say.