Friday 20th February 2015
The figure of 76,666 is the exact number of people waiting for hospital treatment right now
A figure of 76,666 the exact number of people waiting for hospital treatment right now,
Waiting list figures released today show there has been a significant increase in the number of people waiting for treatment in hospitals.
Of the 41 acute hospitals, a worrying 33 reported a rise in waiting lists for adults and children.
In total, there are 76,666 patients now waiting for either inpatient, day case or gastrointestinal procedures – up 28% on the figure a year ago.
The data from the National Treatment Purchase Fund shows the majority of people are waiting for inpatient, or day case treatments and this number has risen by more than 16,000 compared to January last year.
Galway University Hospital has the highest number of patients on waiting lists for these procedures.
At the two children's hospitals – Temple Street and Our Lady's Children's Hospital in Crumlin, there are waiting lists totalling 2,769. Some 888 children who are patients of the hospital in Crumlin have been waiting more than six months for their procedure.
Wrong direction
In response to the figures today, Health Minister Leo Varadkar said he acknowledges that waiting times are "going in the wrong direction".
"This has been compounded by Emergency Department overcrowding in recent weeks which has caused some operations to be postponed. My plan is to alleviate the overcrowding first in the interests of patient safety, and ramp up hospital activity later in the year to get waiting times down."
It is a very difficult and deteriorating situation but I can assure you that everyone in Health is working as hard as we can to get on top of things.
The Irish Medical Organisation has claimed the rising numbers on waiting lists will only be countered by a significant investment in hospital capacity and increased beds.
"The cuts in health budgets over successive years have had a direct, negative impact on the quality of services which our system now provides," commented Professor Trevor Duffy, President of the IMO. "The cuts in the numbers of acute hospital beds, nursing home beds, rehab facilities and in resources for General Practice are all financial cuts and the response has to include providing additional financial resources."
Can the (non team) left become a unified political force in Ireland?
 
Too many chiefs, not enough Indians. This could be the biggest problem facing Ireland's hard left today as it tries to become a force that can really rattle the Leinster House establishment.
The movement is full of strong debaters, powerful protesters and massive egos – who seem to be completely incapable of working as a team.
Following the stunning victory of Syriza in Greece last month, many Irish Marxists dream of pulling off a similar coup here. The trade unions involved in Right2Water have just announced a two-day conference for early May, aimed at forming some kind of left-wing alliance before the next general election.
Earlier this week, Gerry Adams dropped a strong hint that Sinn Fein would be quite happy to lead such an alliance – even though many socialists refuse to see the Shinners as left-wing at all.
There is, however, one nagging difference between Ireland and Greece. Syriza are blessed with a charismatic figurehead in Alexis Tsipras, who rides a motorbike, goes to Panathinaikos soccer matches and looks cool in suits without a tie.
Whatever you think of the new Prime Minister's economic policies, nobody can deny that the man is a born leader.
To put it politely, if there is an Irish Tsipras then he or she is keeping themselves well hidden.
Our own left-wing luminaries appear to be in their comfort zones when addressing marches through a megaphone, not so much when asked to provide a realistic alternative to the Government.
So who are the leading figures of Ireland's left today – and which of them are ready to make the leap from protest to power?
Joe Higgins the Socialist Party
The grand-daddy of them all. Higgins is a former trainee priest from Kerry who still preaches socialism like an old Bible-thumper. Once a member of the Labour Party, his Trotskyist Militant group was expelled in 1989 and went on to become the Socialist Party.
Higgins is a witty speaker who enjoys huge credibility within the movement, partly because he once went to Mountjoy Prison for his role in an anti-bin charge campaign. He has a bad relationship with Sinn Fein and does not want them to be involved in any left-wing partnership.
Now 65, he will not fight the next election but has promised to stay active in the socialist struggle.
Clare Daly United Left party
The iron lady. Daly cut her political teeth as a Siptu shop steward in Aer Lingus and was a strong ally of Joe Higgins. However, she fell out with the Socialist Party after failing to call for the resignation of her tax-dodging friend Mick Wallace.
Although the Dublin North TD is tough and articulate, there is a bitter edge to some of her public comments. She once yelled "f**king pigs" at a press photographer, accused the media of "slobbering" over Michelle Obama and called Fine Gael TDs "nodding donkeys" for voting down her abortion bill.
Paul Murphy the Socialist Party
The enfant terrible. Murphy lost his European Parliament seat last May, which turned out to be a blessing as he won the Dublin South West by-election just a few months later.
Since then, the privately educated 31-year-old has made quite an impact – not always in a good way. He was part of the mob that trapped Joan Burton in her car in Jobstown, then claimed, "I was elected to break the law".
Arrested under controversial circumstances last week, Murphy is a formidable operator but prone to making rash statements.
Richard Boyd Barrett People Before Profit party
The baby face. Boyd Barrett is the birth child of actress Sinead Cusack and clearly inherited some of her speaking skills. He made his name as an anti-Iraq War protester in 2003, becoming a TD for Dun Laoghaire eight years later.
Boyd Barrett often appears more human than some of his colleagues and recently gave a moving Dail speech about having to bury a daughter born with a fatal foetal abnormality. He is also keener than most on building a left alliance, but with little success so far.
Ruth Coppinger the Socialist Party
The loose cannon. A schoolteacher from Mulhuddart, Coppinger is another of Joe Higgins's proteges. She won last May's Dublin West by-election after serving eleven years on Fingal County Council.
Coppinger has a melodramatic style and predicted that last December's anti-water charge protest in Dublin "could sink the Government", which turned out to be a little optimistic. Last week she caused uproar in the Dail by appearing to call the gardai "dogs", although she later claimed to be merely quoting Shakespeare.
Brendan Ogle of the Right2Water
The revolutionary. 'Public enemy number one' is how Ogle was described back in 2000 when he led a train driver strike that left thousands of commuters stranded. Today he is still a militant trade unionist, a leading Right2Water campaigner and a chief organiser of the left-wing conference planned for May.
His strategy was summed up in a fiery speech he gave to the extreme republican group Eirigi in 2011: "It's going to require more than marches… burning cars and smashing up buildings. It's going to require militant industrial action, no holds barred."
A cynic might say that the Irish left never misses an opportunity to miss an opportunity.
Unless these people can change the habits of a lifetime, the movement may be about to miss its biggest opportunity of all.
Michael D Higgins to become a

'champion'

for women's rights
President accepts UN invitation to be involved in

HeforShe equality

campaign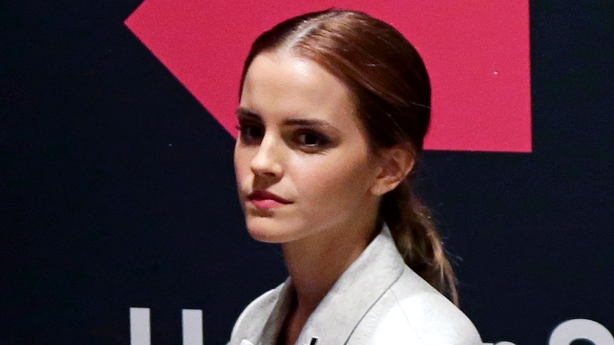 President Michael D Higgins addressing the gender equality conference A Woman's Place is in the World! Mr Higgins told the conference he had accepted an invitation from the UN to join its

HeforShe

campaign.
President Michael D Higgins has accepted a United Nationsinvitation to be a global champion for the rights of women and girls.
Addressing a conference in Dublin today to mark the 20th anniversary of the UN Beijing Platform for Action on women's rights, the President said he was to be one of ten world leaders involved in the UN HeforShe campaign, which seeks to engage men in the campaign for gender equality.
The UN Declaration and Platform for Action on gender equality was adopted by 189 countries, including Ireland, in Beijing in September 1995. It addresses 12 areas of concern for women globally, including education, work, health and reproductive rights, and violence against women,
The Beijing plan is due to be reviewed next month. Ireland will take part in that review process.
The President said all men should be feminist. Quoting Nigerian novelist Chimamanda Ngozi Adichie, Mr Higgins said:
"We should all be feminists. A feminist is a person who believes in the social, political and economic equality of the sexes. A feminist is a man or woman who says, 'Yes, there's a problem with gender as it is today and we must fix it and we must do better'."
Mr Higgins said the suppression of the realisation by women of their full potential – whether in education or employment, whether due to violence or sexist thinking – was bad, not only for women, but for men and the whole of society too.
Current economic analyses of society too often reinforce the oppression of women, as they treat women as "invisible". Mr Higgins said these views must be challenged.
'Expression of solidarity'
Mr Higgins said: "As an expression of solidarity and in a spirit of a commitment to women's rights, I am pleased to tell you that I have accepted the invitation of UN Under-Secretary General and executive director of UN Women, [Phumzile] Mlambo-Ngcuka, to become one of the group of ten champion world leaders for the UN HeforShe campaign."
Mr Higgins described the HeforShe campaign as a "solidarity movement for gender equality that brings together one half of humanity in support of the other half . . . a global effort that aims to engage men and boys in removing the social and cultural barriers that prevent the other half of humanity from achieving their potential."
Mr Higgins said we had reached a point where all issues affecting the rights of women were open for discussion: "There is much to be done to achieve real equality and there are so many areas where real respect for the rights of women remains an aspiration rather than a reality.
"The realisation of those rights is one of the great ethical challenges of our age – for women and for men who share an ethical commitment to equality and universal respect for rights."
The conference in Dublin Castle is hosted by the Irish Human Rights and Equality Commission and by the National Women's Council of Ireland.
Women's top ten life regrets revealed
Ending up with the wrong person and failing to shift the pounds are some of the biggest regrets experienced by women throughout life a new study has revealed.
Research found that many women regret not pushing themselves further educationally and a large proportion are disappointed that they didn't travel enough before embarking on their careers.
The study polled over 1000 women and found that although one in ten would do things differently, 75% believe that life experience has built character.
The research, conducted by Diet Coke, found that 20% of women wish they had been a better daughter while one in ten felt that they could have been a better mother.
The survey also found that 7% of women regret not having had an affair at some point in their lives, while 5% believe they did not marry or settle down soon enough.
One in five women also felt they were not spontaneous enough, while 21% regretted not spending the night with someone they shouldn't have.
The top ten life regrets experienced by women
Not trying hard enough (34%)
 Not losing weight on a diet (34%)
Choosing the wrong career path (32%)
Not getting on the property ladder (22%)
Spending the night with someone they shouldn't have (21%)
Not being spontaneous enough (20%)
Not being a good enough friend (20%)
Not being a better daughter (18%)
Not travelling before starting a family (13%)
Not having children (11%)
Not being a better mum (10%)
Texting someone they shouldn't have after a night out (9%)
Not having a dream wedding (8%)
Having an affair (7%)
Getting married/settling down (5%)
Focusing too much on my career (4%)
IAA investigation after claim that a drogue hit a building in Roscommon
The Irish Aviation Authority has confirmed it's investigating a claim that a piece of survey equipment from a small plane struck a building in Co Roscommon early today.
The IAA received a call from Gardaí reporting that an object being towed by a low flying aircraft struck the farm building this morning.
While the IAA has confirmed they received a report and are investigating the claim, no apparent damage was found to have been caused to any building at the property.
The authority has confirmed that it received a report from gardaí about an aircraft towing a drogue allegedly striking a farm building.
It's known that there were two small Cessna aircraft undertaking a survey in the area at the time.
The planes have been flying low over the landscape, about 90 metres (295 feet) above the ground, in recent months collecting information about the physical properties of soils and rocks underground.
The low level airborne and ground based survey is being carried out mostly in the Roscommon, Longford and Westmeath areas but also in adjacent areas of Mayo, Galway, Offaly, Kildare, and Meath.
"The event is being examined by the IAA to establish the full facts," the IAA has said.
Scientists invent 'anti-ageing' chocolate called Esthechoc
Experts harnessed the antioxidant which makes a flamingo pink
In good news for gluttons, scientists have developed a chocolate bar which slows the signs of ageing.
By using the antioxidant which keeps flamingos pink, a Cambridge University affiliated lab behind 'Esthechoc' claims the chocolate improves the skin's physiology, and brought skin biomarkers of a 50 to 60-year-old back to the levels of a 20 or 30-year-old.
Clinical trials showed that volunteers who ate the chocolate daily for four weeks had less inflammation in their blood and an increased blood supply to skin tissue, according to scientists.  These affects were thanks to a boost in the level of antioxidants and increased blood circulation, which prevents wrinkles.
As each bar contains 38kcal, the makers believe it is also suitable for diabetics.
But Esthechoc won't be replacing Dairy Milk bars at your local newsagent anytime soon, with its brochure describing its target audiences as: "elegant, educated and affluent' city-dwelling women in their 30s, and businessmen "to support their appearance in a stressful environment and on their business travels."
The product, which is also called Cambridge Beauty Chocolate, will hit shelves at upmarket retailers from next month. The makers have not yet revealed its likely hefty pricetag.
However, other academics are less convinced by the chocolate's powers.