Tuesday 13th June 2017
Enda Kenny steps down as Taoiseach after forty two years in politics 
'This has never been about me but always about the challenges the people of our country face'
An emotional Enda Kenny has made his final address to the Dáil as Taoiseach, saying he was the first to acknowledge that he had not got everything right.
"But I can honestly say my motivation was always what I believed was in the best interests of the Irish people," he added.
He thanked his colleagues in Government and the contribution of Fianna Fáil under leader Micheál Martin.
He had been truly blessed, he said, to lead the country and he thanked the people of Ireland and Mayo.
Taoiseach Enda Kenny leaving Government buildings to go to Áras an Uachtaráin to submit his resignation to President Michael D Higgins.
"I really do believe politics is work worth doing, a noble profession," he added.
Flanked by Tánaiste Frances Fitzgerald, Minister for Finance Michael Noonan who will also stand down, Mr Kenny's successor Leo Varadkar, Minister for Housing Simon Coveney and Minister for Health Simon Harris, the Taoiseach informed the Dáil at 2pm he would be going later to Áras an Uachtaráin to submit his resignation to President Michael D Higgins.
He formally handed in in his letter on Tuesday evening.
During his speech in the Dáil, he daid it was a privilege and a pleasure to lead Fine Gael and wished everybody good health in dealing with the challenges ahead.
He quoted Michael Davitt wishing "fond thoughts" and "fullest forgiveness".
He said he hoped he had made a modest contribution to making Ireland better as envisaged by Davitt.
Mr Kenny then sat down, visibly emotional, to applause from all sides of the House.
Before the Taoiseach offered his resignation, the Dáil stood for the prayer in Irish and English, but there was some confusion when a number of TDs started to sit down during the 30 seconds of meditation.
Members of Mr Kenny's family sat in the distinguished visitors gallery, including his wife Fionnuala O'Kelly, son Ferdia, his brother Kieran, his personal assistant Sarah Moran and chief of staff Mark Kennelly.
Fianna Fáil leader Micheál Martin described him as "an Irish patriot and an Irish democrat". Throughout his time in elected office and in government he had been a proud representative of his community, political tradition and country.
Martin tribute
Mr Martin also said Mr Kenny had managed events so that they have proceeded at his desired pace. "He has ensured that those who were stalking the corridors in search of journalists to brief against him have been obliged to issue lengthy statements describing him as the greatest Irishman since Brian Boru".
The Fianna Fáil leader said "the mischievous enjoyment he has taken in this has been a genuine joy to behold".
Enda Kenny acknowledges the applause from TDs in the Dáil following his final speech as Taoiseach.
Mr Martin joked it was a "great burden" for Mr Kenny that Mayo had failed to win the Sam Maguire during his time in office.
He said the Taoiseach was courageous when he agreed to take over the leadership of his party when it was at such a low ebb in 2002. He was courageous when he decisively faced down those who challenged him and then went on to win the 2011 general election.
But most of all it was "incredibly courageous to give your heart and soul to working on your job in Government knowing Michael Ring was back in Mayo stealing your votes".
Sinn Féin leader Gerry Adams said his party and Fine Gael did not agree on many issues but "I always found Enda to be friendly on a personal level. Probably the best leader Fine Gael ever had."
He said the Taoiseach's departure from office would be a big change for his family.
"Let me say I will miss you. I will miss your entertaining tales of meetings you have had and meetings you have not had and recollections of people you have met along the way, like the man with the two pints in one hand."
Mr Adams said he would "miss your optimistic energy", his jizz, sense of humour and his ability to field questions without giving a clue about his view on the question he was actually asked.
Forty-two years was a long time in the House and he deserved his time out. He also wished Minister for Finance Michael Noonan well in his retirement as a Minister.
Mr Adams said there had been successes including the success of the same-sex marriage referendum. But he said said there had also been abject failures, including the Taoiseach's consistent failure to recognise the State of Palestine, "the squandering of the biggest mandate in the history of the State as the Fine Gael-Labour Government reneged on election promises, kowtowed to the elites in the EU and the banking and finance sectors, and saddled the people of this State with a debt of €65 billion".
He said another great failing "has been a clear lack of affinity with the North, one of the deepest problems facing the political system here, and a clear lack of consistent strategic engagement with the process of change that is under way on this island".
Taoiseach Enda Kenny waves to wellwishers as he leaves Government Buildings to go to Áras an Uachtaráin to resign on Tuesday.
Party backbencher
Mr Kenny stands down after six years as the longest serving Fine Gael Taoiseach and the first to secure a second consecutive term in government for the party.
He now becomes a party backbencher until the next general election when he is expected to retire as a TD.
The Taoiseach is also father of the House as the longest serving TD with 42 years in the Dáil. He was first elected in 1975 in a byelection following the death of his father Henry and fought another 12 elections in his Dáil tenure.
He served three years as a cabinet minister, holding the tourism and trade portfolio in the 1994 to 1997 rainbow coalition.
He also served for a year as minister of state for education and for labour from February 1986 to March 1987.
Mr Kenny took over from Michael Noonan as party leader in 2002 after a disastrous general election for the party and in 2007 the party's numbers in the Dáil went from 32 to 51 TDs.
In the 2011 general election at the height of the economic recession, Fine Gael secured 76 seats, the most in the party's history, under his leadership.
For the first time Fine Gael was the largest party in the Dáil and Mr Kenny became the State's 13th Taoiseach.
AIB secures likely buyers for all of IPO stake
Shares in bank plunge as speculative investors digest price range for 28.8% being offered
At one stage, AIB was notionally Europe's fifth-largest bank by market value.
Investment banks and brokers working on AIB's upcoming flotation have secured enough demand to cover the maximum 28.8% stake the Government plans to sell in the coming weeks, according to market sources.
A spokesman for the Department of Finance said the fact that the order book has been covered is "in line with expectations and shows that there's good investor interest" in the deal.
Crucially, the initial orders fall within the range of between €3.90 to €4.90 per share that the Government announced as the expected initial public offering price range on Monday evening.
However, the ultimate success of the IPO, due to price around June 23rd, will depend on the extent to which the share sale has been oversubscribed and the type of investors it attracts. AIB's chief executive Bernard Byrne has set his sights on mainly attracting fund managers with a long-term perspective, rather than hedge funds, who might be willing to pay more but would only have a short-term interest in the bank.
The deal is being led by Deutsche Bank, Bank of America Merrill Lynch and Davy, with Goodbody Stockbrokers, JP Morgan, Goldman Sachs, Citigroup and UBS also on the team.
Shares plunge last Tuesday
Meanwhile, shares in AIB plunged by more than 28% on the junior market in Dublin on Tuesday morning as investors digested the expected price range. By late trading, the drop had reduced, but shares were still almost 14 per cent lower at €5.60.
Many small, speculative investors had ignored repeated warnings from the Minister for Finance Michael Noonan in recent few years that AIB's stock – of which only 0.2% remained tradable after the State seized the bank in 2010 – had been overvalued amid thin trading volumes.
While the shares spiked late last month at €9.20, the Department of Finance revealed on Monday that it sees €4.90 per share as the top of its likely IPO range. This implies a value of between €10.6 billion and €13.2 billion for the bank.
The overvaluation of AIB first emerged in August 2011 when investors ignored a surge in the number of shares in issuance as taxpayers pumped the final amount of a total €20.8 billion rescue of the bank during the crisis.
At one stage, the bank was notionally Europe's fifth-largest bank by market value, at over €60 billion, even as it was posting record losses. That was equivalent to nearly the State's entire €64 billion bill for saving the banking system during the crisis and the €67.5 billion international credit line the Government was forced to accept in 2010 .
Being overweight, not just obese, carries a lot of serious health risks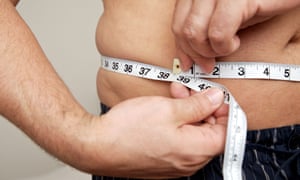 Excess weight can trigger a lot of killer diseases.
"Four million people died in 2015 as a result of being too tubby, struck by cancer, heart disease, diabetes and other killer conditions," reports now show?
This is based on a global study that looked at how the proportion of people who are overweight and obese has changed over time. This was determined by recording body mass index (BMI), where a BMI of 25-29.9 means being overweight and 30 or above is being obese.
Researchers then assessed the link between having an unhealthy BMI and health outcomes including cardiovascular disease, diabetes and cancer.
It found that, despite public health efforts, obesity is on the rise in almost every country and in both adults and children. Prevalence has doubled in most countries over the past 30 years. Researchers also estimated that having a high BMI accounted for 4 million deaths globally, 40% of which occurred in people who were overweight but not yet obese.
This demonstrates that being overweight may almost be as risky to health as being obese. The rate of increase in obesity was also greater in children, showing the need for interventions to halt and reverse this trend to avoid future disease and deaths.
What is considered a healthy weight – BMI 20 to 25 – was unsurprisingly found to be the category with the lowest health risk. The best way to obtain and maintain a healthy BMI is to eat a healthy calorie-restricted diet and exercise regularly; two concepts that are at the core of the NHS Weight Loss Plan.
Where did the story come from?
The study was carried out by researchers from a wide range of global institutions and universities, but was led by the Institute for Health Metrics and Evaluation (IMHE), based at the University of Washington in Seattle. It was funded by the Bill and Melinda Gates Foundation.
The research was published in the peer-reviewed The New England Journal of Medicine on an open-access basis, which means it is free to read online (PDF, 2.3Mb).
A surprising key finding, as the BBC reported, is that "of the 4 million deaths attributed to being overweight in 2015, nearly 40% were not considered clinically obese". The BBC accurately explains how merely being overweight, and not just obese, can increase risk of death.
What kind of research was this?
This was a review and report of evidence from around the world that looked at how the prevalence of being overweight and obese has changed over time. The researchers then looked at how being overweight affects the risk of various health outcomes, including cardiovascular disease and death.
Gathering high quality data from across many studies over time is the best way to see whether prevalence has changed and to see which health conditions are most strongly related to high body mass index (BMI). However, it is difficult to know how big a role BMI plays in raising your risk of certain health conditions, as other factors also have an influence.
What did the research involve?
The researchers analysed data from 68.5 million people from 195 countries looking at the burden of disease related to BMI between 1990 and 2015, and according to age, sex, and country. They looked at both children and adults.
Disease burden was defined as deaths and disability-adjusted life years (accounting for years of life lost or lived with disability) due to high BMI.
Information on adult BMI was provided by 1,276 unique sources from 176 countries, and 1,211 sources from 173 countries provided data on children's BMI.
For adults, "overweight" was defined as a BMI between 25 and 29 and "obese" was 30 or above. In children, the International Obesity Task Force definitions of childhood overweight and obesity were used. These definitions are based on the principle of a child being heavier for their age than you would expect. The results were broken down by sex and by 5-year age groups.
They looked at the effect of high BMI on health outcomes and estimated the increase in risk associated with a change of five units of BMI in 5-year age groups for:
ischemic heart disease (eg angina and heart attack)
ischemic stroke (caused by a blood clot)
haemorrhagic stroke (caused by a bleed)
hypertensive heart disease (strain on the heart caused by high blood pressure)

diabetes
To understand where most of the burden of disease occurs, they looked at three ranges of BMI (20 to 24; 25 to 29 and 30 or over) and for five overarching groups of diseases:
cardiovascular disease
diabetes
chronic kidney disease
cancers
musculoskeletal disorders
They also determined the BMI associated with the lowest overall risk of death.
What were the basic results?
In 2015, globally 107.7 million children and 603.7 million adults were obese. The prevalence has doubled in more than 70 countries since 1980 and continuously increased in most other countries.
Obesity now affects an estimated 5% of all children and 12% of all adults. In all adult age brackets, prevalence was generally higher among women.
Worldwide findings included:
High BMI contributed to 4 million deaths in 2015 (95% confidence interval [CI] 2.7 to 5.3), representing 7.1% (95% CI 4.9 to 9.6) of all deaths globally.
High BMI contributed to 120 million disability-adjusted life years lost (95% CI 84 to 158).
A total of 39% of the deaths and 37% of the disability-adjusted life years were in people with a BMI of less than 30 (i.e. not obese).
Cardiovascular disease was the leading cause of death and disability-adjusted life years with 2.7 million deaths (95% CI 1.8 to 3.7) and 66.3 million disability-adjusted life years (95% CI 45.3 to 88.5).
Diabetes was the second leading cause and contributed to 0.6 million deaths (95% CI 0.4 to 0.7) and 30.4 million disability-adjusted life years (95% CI 21.5 to 39.9).
A normal BMI of 20 to 25 in adults was associated with the lowest risk of death (the UK defines this as a healthy level).
How did the researchers interpret the results?
The researchers concluded that their study "provides a comprehensive assessment of the trends in high BMI and the associated disease burden. Our results show that both the prevalence and disease burden of high BMI are increasing globally. These findings highlight the need for implementation of multicomponent interventions to reduce the prevalence and disease burden of high BMI."
Conclusion?
This impressively large global study demonstrates that the prevalence of obesity is increasing worldwide among both children and adults. It supports what has long been thought, that increased body mass index (BMI) contributes to a range of illnesses and is ultimately responsible for a large number of deaths, particularly from cardiovascular disease.
One potential limitation is the use of self-reported BMI or health outcome data in some of the studies, although the majority used a specific independent measurement so this is unlikely to have biased results too much.
It is also always difficult from observational data to be certain of the exact amount of years of life lost or lived with disability that are directly caused by high BMI. It is possible that being overweight or obese may contribute to the risk of getting a particular disease, for example cancer, in combination with other health and lifestyle factors. Therefore, though based on a large quantity of data, the results must still be considered as estimates.
Nevertheless the study highlights what we already know – that being obese is linked to a large number of chronic diseases. Perhaps more notable was that it also shows that almost half of the years of life lost or lived in poor health could be attributed to people being overweight, not just obese.
This study design cannot explain the increasing prevalence of overweight and obesity. However, the fact that obesity has increased in countries of all levels of development indicates it is no longer a problem solely for high income countries. As the authors suggest, there are multiple factors contributing to this continuing trend, including reduced opportunities for physical education with growing urbanisation, along with increased availability, affordability and accessibility of energy-rich but nutritionally poor food.
There is an ongoing need for effective interventions to tackle overweight and obesity, both at the public health and the individual level. Otherwise the public health burden of obesity could be for the 21st Century what smoking was to the 20th Century – an entirely preventable cause of disability and death.
Ireland is one step closer to lifting the Good Friday alcohol ban
The Irish cabinet approved a number of amendments to a private members bill which would lift the ban.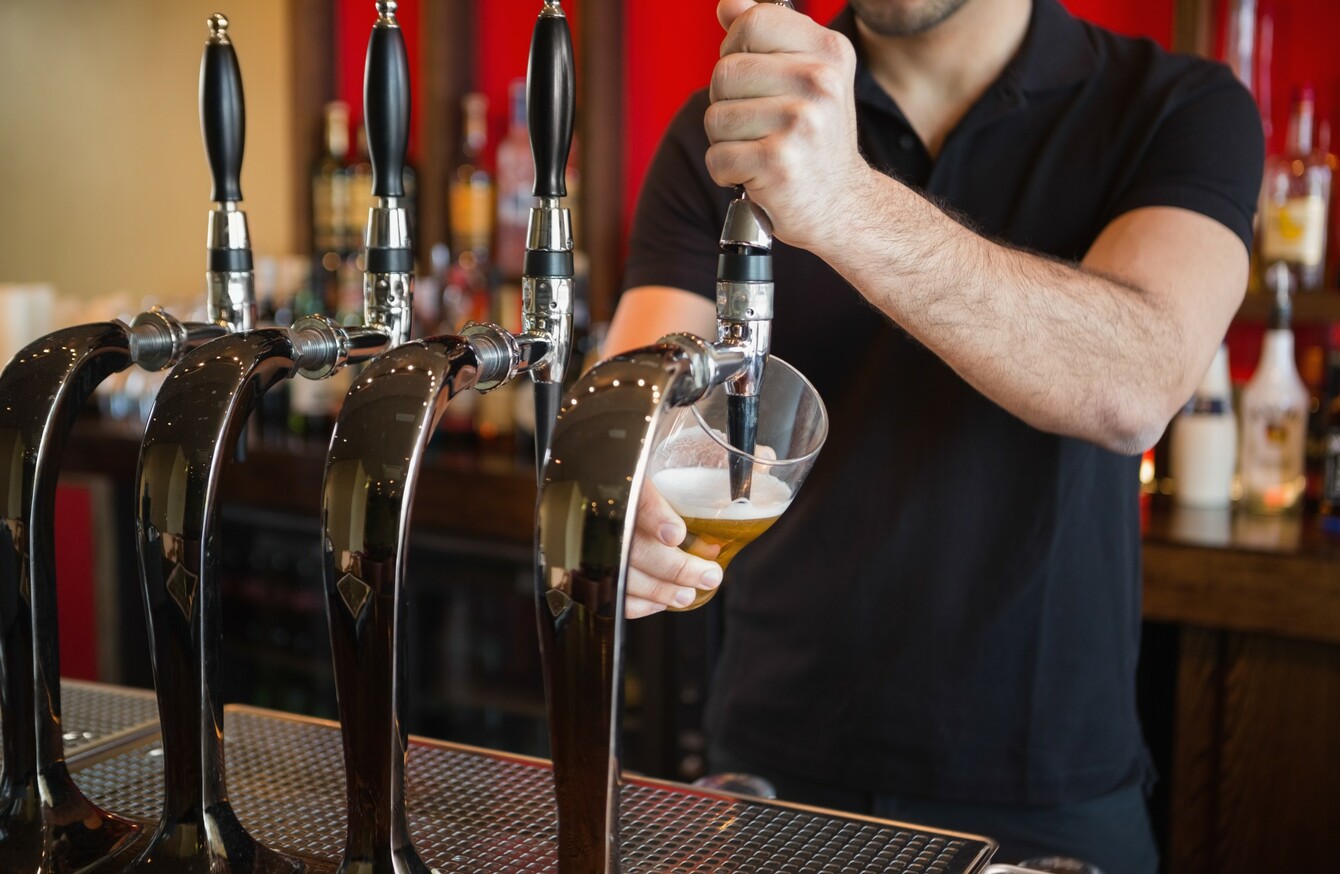 The lifting of the alcohol ban on Good Friday got one step closer today, as Cabinet approved amendments to a private members bill that will lift the ban in restaurants, registered clubs and hotels.
Tánaiste and Justice Minister Frances Fitzgerald has already said the Government will not oppose the Bill tabled by the Independent Senator Billy Lawless earlier this year.
The Intoxicating Liquor (Amendment) Bill 2017 aims to reverse the obligatory closure of licensed premises every year on Good Friday.
Today's amendments extend the scope of the Bill, but as it stands the ban on alcohol in pubs on Good Friday still exists.
Originally, the Government had intended to deal with the 90-year old alcohol ban with its own legislation, but it is now happy to allow the private members bill to proceed on, with amendments made to it along the way.
While lifting the ban in pubs is yet to be approved by Cabinet, one government source said today's amendments "signals the direction and intention" of the government to move towards an overall lifting of the ban in pubs, restaurants, clubs and hotels.
What do you think?
A Mini-poll: Should pubs be allowed to open on Good Friday?
The Poll Results: 
Glamping village owner hits out at banks over loans
The undertaker who made world headlines when he transported a decommissioned Boeing 767 by sea to his planned glamping village, has hit out at banks who he claimed treat the west of Ireland as a "no-go area".
The Quirky Glamping Village featuring a decommissioned Boeing 767 in Enniscrone, Co Sligo.
Enniscrone-based David McGowan told Sligo County Council that he hopes the first guests will be on site at the Quirky Nights Glamping site this time next year.
However, the entrepreneur who had hoped to be open for business this summer, outlined his difficulty in raising finance for the project saying he had been offered a bank loan, on terms which would have been "suicidal" for him to accept. He said banks had sought a €2m personal guarantee.
"As far as I was concerned I would be putting my family at risk", said Mr McGowan.
He said the banks' attitude was that "if it goes down, they are left with a hundred ton of scrap metal".
Mr McGowan said that as well as being "very soul destroying", this gave an insight into how lending institutions regard developers in the west of Ireland.
The undertaker said that he will now use Crowdfunding to raise the €2.5m needed to make his dream a reality.
He said he needed 25,000 people to pledge €100 each and was "fairly confident" of achieving that.
"I have 70,000 followers on my Facebook page," he said.
He told councillors while there was a rumour out there he had run out of money this was not true.
"I am just being cautious. I think the banking system in this country is all wrong. I think they treat people in an inhumane way. They throw you out on the side of the road. They don't care about your family".
He told Sligo councillors that he had put the county on the world stage and had been trending third in the world on Twitter — behind Donald Trump and Russian President Vladimir Putin — on the night the Boeing 767 was successfully deposited on Enniscrone beach.
He has moved a decommissioned RAF helicopter, a London train and a number of former London taxis to the site.
A breakthrough in thin electrically conducting sheets paves way for smaller electronic devices
Queen's University Belfast researchers have discovered a new way to create extremely thin electrically conducting sheets, which could revolutionise the tiny electronic devices that control everything from smart phones to banking and medical technology.
Through nanotechnology, physicists Dr Raymond McQuaid, Dr Amit Kumar and Professor Marty Gregg from Queen's University's School of Mathematics and Physics, have created unique 2-D sheets, called domain walls, which exist within crystalline materials.
The sheets are almost as thin as the wonder-material graphene, at just a few atomic layers. However, they can do something that graphene can't – they can appear, disappear or move around within the crystal, without permanently altering the crystal itself.
This means that in future, even smaller electronic devices could be created, as electronic circuits could constantly reconfigure themselves to perform a number of tasks, rather than just having a sole function.
Professor Marty Gregg explains: "Almost all aspects of modern life such as communication, healthcare, finance and entertainment rely on microelectronic devices. The demand for more powerful, smaller technology keeps growing, meaning that the tiniest devices are now composed of just a few atoms – a tiny fraction of the width of human hair."
"As things currently stand, it will become impossible to make these devices any smaller – we will simply run out of space. This is a huge problem for the computing industry and new, radical, disruptive technologies are needed. One solution is to make electronic circuits more 'flexible' so that they can exist at one moment for one purpose, but can be completely reconfigured the next moment for another purpose."
The team's findings, which have been published in Nature Communications, pave the way for a completely new way of data processing.
Professor Gregg says: "Our research suggests the possibility to "etch-a-sketch" nanoscale electrical connections, where patterns of electrically conducting wires can be drawn and then wiped away again as often as required.
"In this way, complete electronic circuits could be created and then dynamically reconfigured when needed to carry out a different role, overturning the paradigm that electronic circuits need be fixed components of hardware, typically designed with a dedicated purpose in mind."
There are two key hurdles to overcome when creating these 2-D sheets, long straight walls need to be created. These need to effectively conduct electricity and mimic the behavior of real metallic wires. It is also essential to be able to choose exactly where and when the domain walls appear and to reposition or delete them.
Through the research, the Queen's researchers have discovered some solutions to the hurdles. Their research proves that long conducting sheets can be created by squeezing the crystal at precisely the location they are required, using a targeted acupuncture-like approach with a sharp needle. The sheets can then be moved around within the crystal using applied electric fields to position them.
Dr Raymond McQuaid, a recently appointed lecturer in the School of Mathematics and Physics at Queen's University, added: "Our team has demonstrated for the first time that copper-chlorine boracite crystals can have straight conducting walls that are hundreds of microns in length and yet only nanometres thick. The key is that, when a needle is pressed into the crystal surface, a jigsaw puzzle-like pattern of structural variants, called "domains", develops around the contact point. The different pieces of the pattern fit together in a unique way with the result that the conducting walls are found along certain boundaries where they meet.
"We have also shown that these walls can then be moved using applied electric fields, therefore suggesting compatibility with more conventional voltage operated devices. Taken together, these two results are a promising sign for the potential use of conducting walls in reconfigurable nano-electronics."