Thursday 26th May 2016
Fianna Fáil must explain decision to side with the Government on Irish Water, says Sinn Fein
Sinn Féin TD Eoin O'Broin said Fianna Fáil has broken its promise to abolish Irish Water.
Sinn Fein has accused Fianna Fail of acting in coalition with Fine Gael by abstaining in a motion to scrap water charges.
This gave Fine Gael a comfortable winning margin to push through the deal reached with Fianna Fáil during negotiations to form a new minority government.
Under this deal – water charges will be suspend for the moment, to allow for the establishment of an independent commission.
"They're supporting the Government and they're supporting this Government's policy, and they are supporting the continuation of Irish Water, despite clear election promises to the contrary," he said.
"And they're supporting a motion that leaves the door open to water charges in the future, so Fianna Fáil have to explain to their electorate why they promised to abolish Irish Water and water charges before the election and now are siding with the Government on these issues after the election."
Fianna Fail TD Niall Collins defended the decision not to vote against the abolition of Irish Water., saying his party plans to support future legislation to abolish water charges.
"There will be, through legislation, a suspension of water charges and a commission to look into the whole issue of water in this country," he said.
"So we've played a progressive part in this, unlike other political parties, and what we saw in the Dáil, spearheaded by Sinn Féin, the Anti-Austerity Alliance and indeed the People Before Profit was just simply petty politics."
Leo Varadkar does a U-turn on child benefit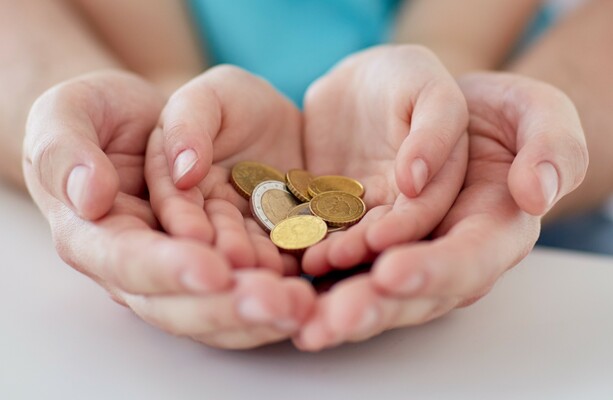 Social Protection Minister Leo Varadkar has ruled out any linking of the payment of child benefit to school attendance, despite a commitment in the programme for government to do so.
Speaking in the Dáil yesterday, Mr Varadkar said while there is a requirement to disclose attendance records for children over the age of 16, at present there is no such requirement for those younger than that under current legislation.
He said the monitoring of children is beyond his remit and is a matter for Tusla, the Child and Family Agency.
The programme for government states that monitoring of child benefit will be reformed by amalgamating two existing monitoring systems, to address poor attendance within some families.
This initiative has been spearheaded by Communications Minister Denis Naughten. However, Mr Varadkar yesterday ruled out any move to link the payment to attendance.
"Child benefit is a payment that is not means tested nor is it taxed and I have no intention of changing that. For those under 16 it is not linked to school attendance," he said.
"I had some discussions with [Children's Minister Katherine] Zappone and [Education Minister Richard] Bruton and our view is that those involved in monitoring truancy do not believe the further tool to enforce attendance would be useful. I see no reason in changing the law."
Fianna Fáil social protection spokesman Willie O'Dea said concern had been raised following media reports about the inclusion of the measure in the programme for government, but that he welcomed Mr Varadkar's ruling it out. "We are happy with that and I thank the minister," he said.
Mr Varadkar was also pressed about the €2.5m cost to the taxpayer in meeting the statutory redundancies at Clerys in Dublin.
He said legal action could be instigated in order to reclaim the monies from the company, which was folded in controversial circumstances last year.
He said the redundancies were paid out of the Social Insurance Fund from PRSI contributions to 134 former employees at Clerys.
He said: "Arising from the Clerys liquidation, the Department of Jobs examined protection law for employees and unsecured creditors to see that limited liability or company restructuring is not used to avoid obligations to employees or creditors.
"It is my firm view that companies should stay true to the spirit and letter of company law. My department is now examining how the monies can be recouped."
Mr Varadkar said legal action would have to take into account any burden of proof involved, the cost of taking such an action, and the level of assets in the company.
Labour TD Willie Penrose criticised the response, saying it reflects the conservative nature of bureaucracy. He called for Mr Varadkar to make the most of existing law to recoup monies for the taxpayer.
Mr Varadkar was also asked about his decision to scrap the Job-Bridge scheme. He told the Dáil he felt the scheme was now "out of date".
Ten times more cyclists treated in Irish hospitals after crashes than official figures show
    
Today's findings also showed far more people were hurt in road accidents
Ten times more cyclists are injured and treated in hospital than official figures show, it has been revealed.
Today's findings also showed far more people were hurt in road accidents.
Researcher Brian Caulfield said: "New injury indicators are clearly needed since the existing data do not capture the gravity and extent of the problem."
A team from Trinity College Dublin's School of Engineering combined data from the Road Safety Authority, hospital records and the Irish Injuries Board.
The study into figures from 2005 to 2011 found there were 88,000 traffic injuries. Hospital figures reveal RSA data only includes around 30% of an overlap with patients admitted for road crashes.
The researchers said: "The evidence the numbers are far greater than the official data indicate implies that reducing injuries needs to play a more important role in road safety strategy.
"Policy measures under consideration to reduce fatalities could obviously also contribute to reducing injuries. Among these are helmets for cyclists, lower urban speed limits, stronger measures to protect pedestrians, cyclists and motorcyclists."
A spokesman for the RSA said its figures relating to collisions and injuries come from gardai and not hospitals or the IIB.
The lack of one comprehensive dataset has previously made it difficult to assess the extent of the problems in Ireland.
But the Trinity researchers got around this problem by linking figures from three separate sources.
Dr Jack Short, ex-secretary general of the International Transport Forum at OECD, said: "The total social costs of road traffic injuries are greater than the cost of fatalities, so this subject merits increased policy attention and a higher priority in the Irish Road Safety Strategy."
€500,000 fintech start-up fund announced by Enterprise Ireland
Enterprise Ireland has created a new €500,000 fund for fintech start-ups, with ten spots to be filled as part of the IFS-2020 strategy.
Announcing a new start-up fund for fintech start-ups today, Minister for Jobs, Mary Mitchell O'Connor claimed the support was a "key part" of the current government's push to help key sectors.
Providing €50,000 in equity to ten selected start-ups in the fintech area, applications open at the start of June, closing after just two weeks.
Open to early stage companies that can either be providing technology into the financial services industry, or consumer end-market solutions, blockchain, IoT, AI and 'data intelligence' are area encouraged.
Aside from the equity fund on offer, successful applicants will also receive membership to Dogpatch Labs, access to the Ulster Bank Innovation Solutions team, as well as talks from members of the FinTech and Payments Association of Ireland (FPAI).
"By introducing a specific start-up fund targeting the fintech sector," said Enterprise Ireland's Leo McAdams, "[we are] leveraging our strong international financial services reputation and our world-class start-up ecosystem to allow ambitious entrepreneurs to start, scale and succeed – providing valuable jobs here into the future".
Enterprise Ireland has been fairly active of late, pouring €2.5m into ArcLabs at Waterford Institute of Technology in a move that will double the capacity of the incubation hub.
The expansion is hoped to help achieve the goal of a 30pc increase in the number of start-ups in the south-east.
Meanwhile last November a €500,000 specifically aimed at female-led start-ups was created.
Mars is emerging from an ice age that ended about 400,000 years ago
Climate change affects the Red Planet as well as us on earth?
Mars is emerging from an ice age, according to a new study. Studying the Martian climate and how it changes over time can help scientists better plan future missions to Mars and even understand climate change here on Earth, the study authors goes on to say.
Models had already predicted that Mars underwent several rounds of ice ages in the past, but little physical measurements ever confirmed those predictions. Today's study, published in the journal Science, is the first to map the ice deposits on the north and south pole and confirm that Mars is emerging from an ice age, in a retreat that began almost 400,000 years ago. The researchers also calculated just how much ice accumulated over the poles; the amount is so big that if it were spread throughout Mars, the entire planet would be covered by a 2-foot thick layer of ice.
STUDYING CLIMATE CHANGE ON MARS IS IMPORTANT FOR MULTIPLE REASONS?
Studying climate change on Mars is important for multiple reasons, says study co-author Isaac Smith, who studies sedimentary systems on Mars at Southwest Research Institute. By understanding ice ages, we can get a better understanding of how ice — and water — behaved through time on the Red Planet. It can help us figure out how Mars went from being a wet world to the barren, frigid land it is today. And it can tell us where ice deposits can be found. That's key if we plan to send humans on Mars. "We want to know the history of water," Smith says. "At some point, we're going to have some people there and we'd like to know where the water is. So there's a big search for that."
The Martian climate can also inform scientists about climate change here on Earth, Smith says. Mars is the most similar planet to Earth in the Solar System and it provides a good testing ground for climate research, because there are no people burning fossil fuels and pumping global warming pollutants into the atmosphere. "Mars is a very good laboratory for what happens on Earth," Smith says. "Climate science actually has a very simple but perfect laboratory in Mars, where we can learn about the physics of climate change and then apply what we learn to Earth."
Ali Bramson, a planetary scientist and PhD candidate at the University of Arizona, who did not work on the study, agrees. "I think it's a really great study and I think it's very timely," she says. "I was really excited to see it. … Climate change is obviously a very salient topic on Earth, but understanding the distribution of water-ice on Mars is also something that's of great interest because there's a lot of interest in sending humans one day to Mars. So if we know where there are reservoirs of water-ice, that could potentially be useful for future human exploration."
MARS "IS NOT A DEAD, STATIC WORLD. THINGS ARE GOING ON AND CHANGING."
Just like Earth, Mars undergoes cycles of climate change and ice ages. But unlike Earth, climate change on Mars is affected primarily by how "tilted" the planet is. Every planet has an axis around which the planet rotates. Earth's axis is tilted 23.5 degrees and it's pretty stable, varying only a couple of degrees over time. Mars' axis is currently tilted 25 degrees, but it wobbles between from 10 to 40 degrees. That happens for two reasons: first, Mars doesn't have a moon as big as ours to stabilize its orbit; second, it's much closer to Jupiter, and Jupiter's gravity affects Mars' rotation. When the Red Planet's axis is more tilted, the poles receive more sunlight and get warm — so the ice to redistributes to the mid-latitudes, just above the tropic. That's when Mars undergoes an ice age. "The impact is pretty dramatic," says Peter Read, a physics professor at the University of Oxford.
Today's study was based on predictions that 400,000 years ago such a shift in the planet's axis took place. The researchers used radar instruments onboard the Mars Reconnaissance Orbiter, a NASA spacecraft that's orbiting Mars. They analyzed the radar images of the ice deposits within the planet's polar ice caps, looking out for signs of erosion and other features, like so-called spiral troughs that are created by the wind. Tracing these features can reveal how ice accumulated and retreated through time. The researchers confirmed that around 400,000 years ago an ice age ended. Since the end of that ice age, about 87,000 cubic kilometers of ice accumulated at the poles, especially in the north pole. That's exciting, because 400,000 years is pretty recent when talking about planets in the Solar System.
The study is "another bit of evidence that climate is still actively changing on Mars," says Stephen Lewis, a senior lecturer at the Open University, who didn't work on the study. Mars "is not a dead, static world. Things are going on and changing."