Monday 27th July 2015
Adopted people in Ireland to gain right to information on their birth parents
The Minister for Children James Reilly says planned legislation is 'major breakthrough'
 
The Minister for Children and Youth Affairs Dr James Reilly and Michelle Shannon the director of the Department of Children and Youth Affairs pictured at Government Buildings.
Planned legislation that would offer up to 50,000 adopted people a legal right to information about their birth parents for the first time has been described as a "major breakthrough" by Minister for Children Dr James Reilly.
The Adoption (Information and Tracing) Bill will operate retrospectively and will also apply to all future adoptions.
The publication of the general scheme and heads of the Bill took place today.
People who were the subject of "informal" or illegal adoptions, or who were wrongfully registered, will also be able to avail of the information and tracing services planned under the legislation.
Many adoptees have faced difficulties accessing their birth cert, due in part to a constitutional right to privacy on the part of the birth parent.
Dr Reilly said officials had sought to strike a balance in the draft bill between the desire of adopted people to know more about their identity and the right to privacy of birth parents through a new statutory scheme.
In order to access records, adopted people would be required to sign a statutory declaration obliging them to respect the wishes of birth parents in cases where they do not wish to be contacted.
There will be no criminal sanction in the bill for failing to comply with this declaration.
The release of birth certs will, however, be subject to some conditions.
While there will be a presumption in favour of the disclosure of a birth cert, this will not apply if there are "compelling reasons" for the refusal, such as a person's life being placed in danger.
In these cases, an adopted person could appeal the decision in court.
In addition, any additional identifying information – such as medical records – may only be disclosed with the consent of the birth parent.
'Major breakthrough'
Overall, Dr Reilly said the bill marked a "a major breakthrough in dealing with the complex challenge of providing a statutory entitlement to identity information for adopted persons".
Tánaiste and Minister for Social Protection Joan Burtonsaid the denial of birth certs and identifying information in the past was associated with an era when adoption in the State happened "very much in the shadows, with little or no regulation and great secrecy".
She said: "As an adopted person myself who discovered the true identity of my parents only after an exhaustive and deeply emotional search in the late 1990s, by which time they were dead, I always thought that this was grievously wrong.
"This is why I welcome the publication of legislation today."
A mixed response.
The 200-page bill drew a mixed response from adoption groups.
Paul Redmond, chair of the Coalition of Mother And Baby Home Survivors, said it was a "very good day" for the adopted community in the State.
"Finally after years, decades and generations of secrecy, we're finally coming out and joining the rest of the international community," he said.
"We've been assured that substantial information from our files including our medical information is going to be released in the future pro-actively."
But the Adoption Rights Alliance said the legislative proposals would impose "statutory discrimination" against adopted people.
Susan Lohan, the alliance's co-founder, said adopted people should have unconditional access to their birth certificates and files as a basic right, rather than having to sign a statutory declaration.
"We cannot possibly endorse what we have seen of the proposals as outlined by the Minister and his officials, as in some circumstances adopted people will be forced to sign away their rights in a way that further marginalises them on a statutory basis," she said.
Claire McGettrick, also of the Adoption Rights Alliance, said it was important to separate the issues of information and tracing.
She said that adopted people are seeking a statutory right to information, as opposed to a statutory right to a relationship with their natural mothers.
"Adopted people can already navigate the civil records in the General Registrar Office to obtain their birth certificates, and additional barriers, such as an information veto and a statutory declaration that one will respect one's natural mother's privacy, are wholly unnecessary and offensive to adopted people," she said.
But the alliance said it intended to "fully engage" with the upcoming committee hearings on the legislation.
"We are happy to work with Dr [James] Reilly and we wish to stress that the only statutory provisions we are in a position to endorse is where adopted people are given unconditional access to their birth certificates and files," she said.
Mr Redmond said his group's only issue of contention was a one-year lead-in to enacting the legislation.
Mr Redmond said a key breakthrough was the fact that "illegally and informally adopted people" would be given equal status with legally adopted people in terms of tracing and searching, as this was a very important matter for the community.
Court finds Eircom and Vodafone guilty of overcharging Irish customers
Eircom and Vodafone have today been convicted and fined for continuously sending customers over-charged bills.
Following an investigation by industry watchdog Comreg, the telecom giants along with Three Ireland pleaded guilty at Dublin District Court today to charges under Section 45 of the Communications Act.
Vodafone was fined €10,000 and eircom received fines totalling €21,000 after they each pleaded guilty to seven charges.
Three, which pleaded guilty to three charges, will be spared a conviction and will get the Probation Act if they donate €15,000 to charity by September 28 next.
Judge John O'Neill singled out Eircom for criticism branding their code of practice a joke and he said that when customers complained they were "pushed from Billy to Jack and they were ignored".
He said customers would have been upset, petrified and "worried sick" when they received letters from debt collectors chasing them for money on behalf of eircom. In one case, they used debt collectors to pursue an elderly man living in a nursing home after he had already cancelled his account, the court was told.
Vodafone over-charged another man who had suffered a serious injury in a fall and had cancelled his account, the court heard.
The customers were only refunded after Comreg got involved, the judge was told. Prosecution counsel Christian Keeling said the aggravating factors were the phone companies' failures to deal with customer complaints a timely and courteous manner.
Comreg compliance analyst Miriam Kilraine told the court there were seven customer complaints in relation to Eircom. One reported that they asked to cancel their account in January 2014 but they continued to be billed in the following months and a debt collection company pursued them.
In another instance, an elderly man living in a nursing home had also cancelled his account in 2013 but continued to get bills and a debt collection company engaged by eircom.
Eircom had also failed to deliver a service to another consumer who had money debited from their account. Another Eircom customer was over-charged for broadband after his debit details were got mixed up.
Judge O'Neill was told that another customer signed up for a €35 a month package but was instead billed at €50 a month for several months. The court was also told another customer signed up for an Eircom loyalty bundle but never received the €25 a month deal.
Ms Kilraine said that in November 2014, a man emailed Vodafone to cancel the account of his son who had suffered a serious injury in a fall. Despite numerous calls to the company he still ended up paying for two extra months.
The court heard the company failed to cancel broadband accounts of two customers and one of them was pursed by a debt collection company. One of their customers upgraded to "e-fibre" high-speed broadband but it never worked and another was put on the incorrect plan.
Judge O'Neill was told that a Vodafone customer opted for an unlimited calls and texts plan but it was never applied to her account. Another Vodafone user ended up overpaying by €705 after she was erroneously double billed.
The Comreg analyst told the court that Three Ireland which took over O2 accounts last year kept billing and getting paid by two customers who had cancelled accounts.
Another customer got a phone upgrade and was offered a package by shop with a Three franchise. She accepted a deal where she would get 300 minutes of free calls to the UK if she paid an extra €2.99 on top of her €55 a month package.
However, she ended up getting billed for €300. She repeatedly went back to the shop and got no explanation and the sales assistant hid from her, the court was told.
The court heard the phone company's customer service team had worked out of Mumbai in India but they have set up a new call centre in Limerick to deal with complaints.
Lawyers for all the companies said the cases related to human and system error and the court was to note that they have all set up new remediation plans to ensure these problems won't happen again.
Counsel for Vodafone and eircom also asked the court to note they had 2.3 million and two million customers respectively.
The court was also told they have agreed to contribute to prosecution costs.
Enda Kenny's first director of elections now joins Lucinda Creighton's Renua party as candidate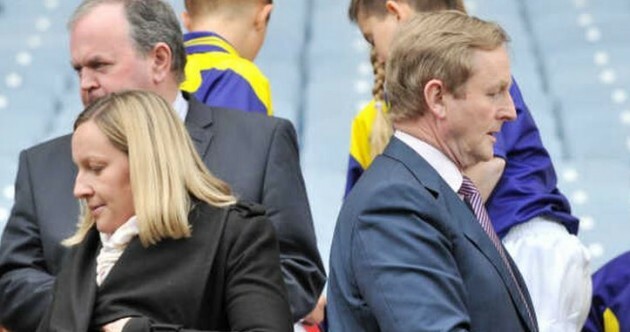 Leader Lucinda Creighton at the launch of Renua in Trinity College, Dublin, back in March.
ENDA Kenny's first director of elections has joined Lucinda Creighton's Renua party.
Frank Durcan was Mr Kenny's director of elections for the 1975 by-election which saw the Taoiseach successfully contest his late father Henry's Dail seat.
Mr Durcan also worked closely with Mr Kenny on other election campaigns until 1984 when he fell out the Taoiseach and quit the party.
Since then Mr Durcan has served as an Independent councillor on Mayo County Council.
Speaking to Independent.ie, Mr Durcan said he joined Renua because he believes it is the only "credible political party".
He also paid tribute to his new party leader, Ms Creighton, who he described as "another Mary Robinson in the making".
"She has something that the rest of them don't. She has common morality and civic morality, and she is an able debater. She is educated and has proven herself in both Europe and Ireland," he said.
Mr Durcan said he was impressed by Ms Creighton's "very courageous" decision to step down as a minister and leave Fine Gael over the Protection of Life During Pregnancy Act.
"She walked away from a very substantial amount of money. It is not everyone that would have that type of courage. We don't have got enough people like Lucinda in Irish politics," he added.
Mr Durcan does not intend to run in the next general election but will serve as a Renua councillor on Mayo County Council.
He will also assist the party in finding a candidate to run against the Taoiseach.
Meanwhile back in Sligo ?
Finbarr Filan of Shafin Developments fame confirmed to run for Renua Ireland
 
The brother of Westlife singer Shane Filan will run for election in Sligo-Leitrim as a Renua candidate.
Finbarr Filan, brother of former Westlife singer Shane Filan, is to run for Renua Ireland
Mr Filan has confirmed he will be the general election candidate for the party headed by Lucinda Creighton. He will run in the Sligo-Leitrim constituency.
Mr Filan was a property developer and set up Shafin Developments with his brother Shane during the boom.
The firm took out a series of loans to construct a 90-home estate in Dromahair, Co Leitrim. The company went into receivership in 2012 and the pair were left with debt of €23 million.
Mr Filan said he welcomed the opportunity to be part of a political change.
"From my work in town and city centre management, I have experienced firsthand the frustration of the real time environment of retail business dealing with a monolith of a local authority.
"We need change and I would welcome the opportunity to be part of and help lead this change," he said.
"I believe I have the character, personality, ability and life experience to win a seat for Renua in Sligo Leitrim."
Ryanair reports a 25% rise in profits, and raises traffic forecasts
 
Passenger numbers up 16% to 28m in the first quarter of this year.
Ryanair said it is to raise its full-year traffic target by 3 million to 103 million.
Ryanair has reported a profit after tax of €245 million for its first quarter, up 15% on the €197 million recorded for the same period a year earlier.
Passenger numbers were up 16% to 28 million from 24.3 million and the airline said it was raising its full-year traffic target by 3 million to 103 million.
The airline said its full-year profit would be at the higher ends of its earlier guidance of between €940 million and €970 million due to strong bookings.
"This guidance, which is 12% ahead of last year's profit, is heavily reliant on the final outturn of second-half fares over which we currently have almost zero visibility," said chief executive Michael O'Leary.
Revenues were up 10% for the quarter from €1.49 billion to €1.65 billion while earnings per share increased from 14.22% to 17.90%.
Unit costs excluding fuel fell 7% in the three months under review.
The airline said it is now 70% hedged as far ahead as fiscal 2017 at an average price of $66 a barrel. It said it is 90% hedged at $91 a barrel for the 2016 financial year.
Ryanair said it intends to cut fares by between 4% and 8% over the winter months. It also plans to ground 40 planes between October to March as against 50 last year.
The airline said that fares for the first half of the financial year will be broadly flat.
"Our faster capacity growth and lower oil prices may lead to an aggressive pricing response from competitors who will try to defend their market shares," said Mr O'Leary.
Having unanimously voted to accept IAG's offer for its 29.8% stake in Aer Lingus earlier this month, Ryanair said that if the deal proceeds it would expect to receive the proceeds from the sale in September.
The Vatican hosts world leaders to fight climate chang

e
More than half of the world's population resides in cities, where 80% of all greenhouse gases are emitted. Citizens of large cities are directly affected by local decisions regarding 'going green.
Cities across the world are developing policies and sustainable practices in efforts to provide healthier local environments and contribute to the global 'green' effort.
65 mayors recently visited the Vatican to discuss climate change with Pope Francis, giving cities a role in debates that previously only took place on the global and national level, where it is just not possible to deal with urban issues. National legislatures, whose debates are shaped more by financial interests than the everyday needs of local citizens, often get stuck in a state of paralysis regarding such policies.
Cities are in the perfect position to tackle issues such as air quality, energy efficiency, and conservation.
Depending on their geological location, cities are experiencing different effects of the same global pollution problem. Coastal cities, especially those in the developing world, are more vulnerable to natural disasters but do not have the massive sums of money needed to upgrade their infrastructure to better withstand flooding. Drier regions are experiencing intense summer heat waves and droughts that can cause health problems and strain water supplies for agriculture.
Residents who feel the effects most are the urban poor, infants, and the elderly.
As the effects of pollution are publicized and felt by individuals, communities, and nations, the world's cities are setting into motion a bottom-up movement to push for a better quality of urban life.
Curitiba, Brazil has passed many successful policies, including integration of urban green spaces, reduction of waste, and a widely used public transportation system. Chicago has developed policies anticipating a hotter and wetter climate by repaving its roads with permeable materials, planting more trees, and offering tax incentives to encourage green office roofs.
Many cities have initiated environmental legislation that exceeds US Environmental Protection Agency standards.
An important organization in the movement, the C40 Cities Climate Leadership is a group of the world's largest cities committed to reducing carbon emissions and increasing energy efficiency. In 2006, 40 cities were signed up–now there are more than 75 cities committed to the project with a combined population of over half a billion.
As grassroots, bottom-up movements spread, so does the inspiration and aspiration to care for the planet–for the Earth's sake, the community's sake, and the sake of the future generations.