Thursday 12th January 2017
Irish Water spends €25m a year on billing alone an Oireachtas committee hears
  
Ervia chief executive also defends amount the water utility spent on consultants and Irish Water would save €25m a year if it stopped billing customers, an Oireachtas committee has been told.
Irish Water would save €25 million a year if it stopped billing customers, an Oireachtas committee has been told.
The Oireachtas committee is examining the future of water charges.
It was established last year to consider a report on the charges by an expert commission.
The report proposed that water services be funded by general taxation, rather than by a separate charge, and each household be given an average water allowance, to be determined by the Commission for Energy Regulation (CER) – Ireland's water regulator.
On Thursday, Irish Water told TDs and Senators on the committee that the annual cost of billing customers for water charges is €25 million, which includes €13 million for processing bills, €10 million for the contact centre and €2 million in staff costs.
Meanwhile, Michael McNicholas, the chief executive of Ervia, which runs Irish Water, defended the amount the utility spent on consultants, insisting the consultants were "international experts".
Mr McNicholas said the €73 million spent on consultants was not wasted and was necessary to establish Irish Water.
He said the experts were tasked with building the software and computer systems needed to establish a national water services company.
He said the cost of hiring the experts was "really efficient".
Water meters.
On Wednesday, the CER told the committee that Irish Water should stop installing water meters in existing homes.
It warned that the cost of completion would cripple efforts to improve water quality and supply.
In a submission to the committee, the CER said finishing the programme was not a priority.
"If a decision was taken to complete further metering, then either significant additional funding would have to be made available or a significant level of necessary capital expenditure would have to be deferred from other priorities for water investment for the time period 2017-2018," the CER said.
The CER also proposed that householders be given the option of installing a meter. The meter would then entitle them to a tax rebate, if they used less water than average.
It also said grants should be given to people who invest in water-saving measures and that the installation of water meters in new houses and estates should be mandatory.
In a separate submission on Wednesday, Irish Water said €13 billion must be invested in Ireland's water and waste-water services to ensure safe drinking water and proper sewage treatment.
It said it does not believe water services should be funded wholly or largely through the exchequer, since this would put investment in competition with public spending demands. It said guaranteed funding was needed.
It confirmed it would need €714 million in funding this year, to include the annual €475 million subvention plus €239 million in replacement revenue, in lieu of its previous income from domestic billing.
X-Man star James McAvoy says life has 'changed massively' since his divorce
James McAvoy has revealed that his life has "changed massively" following his split from wife Anne-Marie Duff.
The acting couple, who met on the set of the Channel 4 show Shameless in 2004, announced that they were parting ways after ten years of marriage last May. They broke the news in a statement and asked for privacy for their six-year-old son Brendan.
McAvoy has now commented on the changes in his life over the past 12 months, which include moving into his own place near the family home in north London.
"My life has changed massively", he told Mr Porter magazine: "At the same time, so much has stayed the same.
"One of the things that's stayed the same is that I still don't talk about my personal life, really. Me and Anne-Marie, when we were together, it was our policy not to speak about each other in public. We rarely broke that and if we did, it was for tiny things – 'Yes, we are cooking turkey for Christmas' and that policy still stands.
"Even separated, we're still respectful of each other and committed to doing that publicly and personally. But yeah, things are really good."
"Which is a rubbish, pat answer", he added jokingly.
The X-Men star, who plays Charles Xavier/Professor X in the superhero franchise, also said he gave up drinking whiskey because it made him aggressive.
"That used to be my drink – a peaty Talisker, or a Laphroaig," he said. "But I find that I can't drink too much whisky any more. More than one or two now and I get a bit leery, a wee bit fighty, a bit chippy, looking for an argument. And I didn't like that. So I mostly stopped drinking it. My problem is, if I have it in the house, I'll tan the lot.
"I'm a consumer. If it's in front of me, I'll f***ing do it. I'll consume it. I'll take it, whatever it is. I'll have a go… And I don't know what that is. I still drink, and sometimes have a lot of drink. But I just don't want to have alcohol in the house any more."
McAvoy can next be seen on the big screen in Split, Submergence and The Coldest City this year. The Scottish actor said he is unsure if he will appear in a new X-Men installment, as neither he nor his co-stars, Michael Fassbender and Jennifer Lawrence, are contracted for a new film.
"They certainly haven't asked me to do another yet," he said. "I know they're writing another [original] X-Men movie. Whether they're gonna make it or not, I don't know. And I know they're looking at doing some spin-offs as well, that I may or may not be involved in.
"It's all up in the air at the moment," he added. "I may end up being in f***ing 20 X-Men movies in the next five years. And I may end up being in none."
The actor's new thriller, Split, directed by M. Night Shyamalan goes on release in Ireland next week.
BT Young Scientist students find Left-handed people are more ambidextrous, 
The study is one of dozens of class projects at this year's RDS Primary Science Fair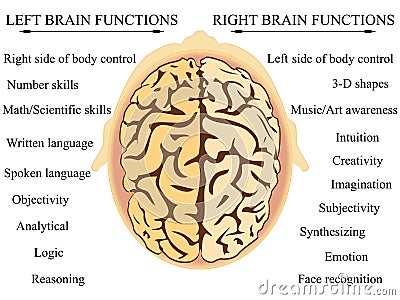 Students at the 2017 BT Young Scientist and Technology Exhibition seek to reduce waste, save energy, bring alternative energy sources to market and close the STEM gender gap.
Left-handed people have a chance to shine at the RDS Primary Science Fair, thanks to a research project on whether, with training, someone can become ambidextrous.
The project, from Ballapousta National School, Drogheda, Co Louth, was one of dozens of primary school entries to the fair, which opened on Thursday morning and will run until Saturday afternoon.
The fair is a non-competitive event that aims to promote science, technology, engineering and maths projects undertaken by primary school pupils.
On Thursday, Minister for Education Richard Bruton visited the fair, chatting with the excited fourth-, fifth- and sixth-class pupils as they described their discoveries.
The research projects covered a multitude of subjects, from finding what liquids make your hands go wrinkly to testing what kind of cup keeps a teacher's coffee warm for the longest period.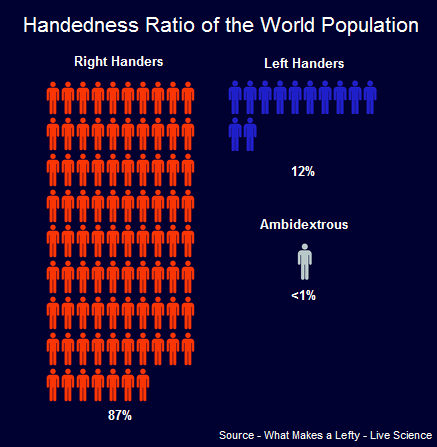 Ronan Tallon, a fifth-class pupil at Ballapousta National School, described what he and his class found with their project, "Ambidextrous! Can I train my other hand? That would be handy!"
"We wanted to find out if we could train our non-dominant hand to be as good as our dominant hand," he explained, alongside his teacher, Louise McGivern.
The class worked on the project for two months and discovered a number of things, including that left-handed people could train their right hands more quickly than a right-hander could train their left hand.
Girls were also quicker than boys at picking up skills such as cutting with a scissors and catching a ball.
The class put their data into graphs for the fair. They are also offering visitors a chance to test their ambidextrousness.
Daniella Údra, a fifth-class student at Bunscoil Loreto, Gorey, Co Wexford, described what she and her classmates got up to with their project, "Which parachute can land an egg best?"
The project turned out badly for the eggs, but they were hard-boiled before being tossed off a staircase to test the parachutes so there was very little mess.
The group's teacher is Claire Thompson.
"We used different kinds of parachutes," Daniella explained.
The class tested square-, round- and octagon-shaped parachutes made of light-weight dishcloths, paper, felt and a plastic bag.
She said the class timed each test and assessed whether the egg passenger had survived the fall.
They found that the best results were with the dishcloth parachute, despite its tiny holes.
'Human lie detector'
William Lin and Danny Howlin were two of the 37 sixth-class pupils from Kilrane National School, Co Wexford, who presented the project, "Can you become a human lie detector?"
Their teachers are Bobby Kenny and Emma Hore.
"We started with a game that we got from a book with five maths questions and five direction questions," Danny explained.
The project then shifted towards trying to understand how the human brain worked and then by extension whether the class could use the brain to develop a lie detector that could catch a fib.
In the end, the class managed to produce a lie detector using a Hot Wires electronics kit.
Mr Bruton praised the hard work of the pupils, and said they were learning skills that would be important in their future, technological lives.
He noted the fair involved about 7,500 pupils overall and said that he would like to see that number growing every year.
The RDS has run the fair along side the BT Young Scientist and Technology Exhibition for some years, but last year expanded its primary science programme to include a separate event in Limerick.
This year's Limerick fair will take place next week.
On Thursday, it announced a third location for its primary science programme, in Belfast.
The first Belfast fair will take place this June, said Karen Sheeran, the science and technology programme manager for the RDS.
"There is a huge appetite for it and we are trying to increase access and capacity," she said.
European Volunteering Capital Sligo for 2017 looking forward to the opportunity of a big year
Mayor of Sligo Municipal District, Cllr Marie Casserly pictured with Commissioner Draghi.
Mayor of Sligo Municipal District, Cllr Marie Casserly, says 2017 will be a significant one for Sligo, as it holds the title of European Volunteering Capital. In her New Year message, the Mayor said: "2017 will be a big year for Sligo as we continue to punch above our weight taking on the title as European Volunteering Capital.
Thank you to the army of different types of volunteers who care for our community and those that need their help. I have been astonished and delighted to see that there is a huge amount of good work taking place across County Sligo." She said having this title is a major thing for Sligo.
"Sligo as European Volunteering Capital is a major opportunity for Sligo to project itself not only in Ireland but also in Europe and further afield as a holiday destination and as a quality of life region to live, work, study and invest in. Sligo in recent years as host to European Town of Sport, National Fleadh Cheoil, Yeats, Armada and 1916 Commemorations is now beyond doubt a major sporting, cultural, tourism and transport hub in Ireland. Many of these social and economic accolades are attributed to the work of our volunteers who work tirelessly in their local communities and via our Diaspora networks."
The Mayor said it's important Sligo embraces the year ahead.  "Sligo like many progressive regions is going to be affected by Brexit, no one knows yet what will a Hard or Soft Brexit mean.
"What is of direct concern to Sligo is to be aware now of the potential scale of difficulty and scale of opportunity that will affect our economy. We must in the meantime act on the basis of greatest difficulty and opportunity at our doorstep. We have an over dependence on markets in the UK and we must engage more with Europe and in it's Internal Market of 500 million consumers.
All the benefits from UK relocating firms should not accrue to Dublin. Being European Capital of Volunteering is the rally call for our Sligo Volunteers and our Sligo Diaspora to reach out to investors and start -up companies in the UK to help us grow our creative commercial base, and to contribute to job creation and in turn strengthening purchasing power in our county. The events that I have attended and been involved with since becoming Mayor of Sligo have been varied and diverse but without exception, each one has involved people who want to improve the area they live in, either economically or socially.
"To all those who, in Sligo, through their business, their action or work, have developed projects which contribute to the economic and social life of our country, I hope that their efforts thrive in this achievement. Our county will be a place to be proud of which is more prosperous, vibrant, healthy, sustainable and where people enjoy a better quality of life. I look forward this year as we continue to make the region a better place to live, work, visit and invest. Together we can do it! Most importantly I would like to thank everyone for your continued support and for those who support the local economy through choosing local produce in the supermarkets, butchers, local shops and when eating out. Sligo is a great county. I invite you to join me in anticipating what we will accomplish together in the year to come.
Scientists use light to trigger the killer instinct in mice
Technique called optogenetics used to pinpoint and take control of brain circuits involved in predatory behaviour.
    
A mouse demonstrating instinctual predatory behaviour with a cricket. The researchers also observed increased anxiety, repetitive behaviour and impaired ability to communicate with others in the mice and noted their symptoms are similar to those of autism in humans

It has all the trappings of a classic horror plot: a group of normally timid individuals are transformed by scientists into instinctive killers, programmed to pursue and sink their jaws into almost anything that crosses their path.
However, this hair-raising scenario was recently played out in a study of laboratory mice, designed to uncover the brain circuits behind the predatory instinct.
The research revealed that one set of neurons triggers the pursuit of prey, while another prompts the animal to clench its jaws and neck muscles to bite and kill. The study relied on the technique optogenetics, in which neurons can be artificially activated using light, effectively allowing scientists to switch the killer instinct on and off at will.
Light switches memories on and off
When the laser was off in the experiment, the animals behaved normally, but at the flick of a switch they assumed qualities of "walkers" from The Walking Dead.
Ivan de Araujo, a psychiatry researcher at the Yale University School of Medicine and lead author said: "We'd turn the laser on and they'd jump on an object, hold it with their paws and intensively bite it as if they were trying to capture and kill it."
In the study, the mice were seen to pursue almost anything in their path, including insects, robot insects and even inanimate objects such as bottle caps and wooden sticks.
However, De Araujo said the mice stopped short of displaying aggression towards fellow mice or the researchers, and seemed only to target objects that were smaller than themselves. "It had to be something that could be grabbed and contained, something they want to capture and subdue" he said. "It's not that they got out of control and tried to kill everything. It had to be something that looks like food to them."
In the study, published in the journal Cell, the scientists used a technique called optogenetics to pinpoint and eventually take control of the neuronal circuits involved in predation. The mice were genetically engineered so that specific groups of neurons were light-sensitive, meaning that these could be switched on and off by shining a laser into the mouse brain.
The scientists identified two separate clusters of neurons in the central amygdala, a brain area normally linked to emotion and motivation. These were shown to be communicating with other neurons in two motor areas – in one case, a region linked to the ability to run and change speed and, in the other, a region known to control jaw and neck movements.
In real life sensory cues, such as a small animal scurrying across the predator's field of view, would trigger activity in the amygdala setting off this "chase and kill" neuronal chain of command, the scientists said.
Rodent recall: false but happy memories implanted in sleeping mice.
In the experiment, they were able to bypass the usual sensory requirements and could trigger the predation circuits artificially using lasers.
They found that the two clusters operated independently: if they only activated the "hunting" neurons, the animals would chase the prey, but the biting force of the jaw was decreased by 50%. "They fail to deliver the killing bite," said De Araujo.
When they only activated the "biting" neurons, mice in empty cages would display "fictive feeding" behaviours, raising their paws as though they were chomping on something.
Hunger had a powerful influence on predatory behaviour – hungry mice were much more aggressive in their pursuit. "The system is not just generalised aggression," said De Araujo. "It seems to be related to the animal's interest in obtaining food."
The same circuits are thought to be closely conserved in the human brain, although De Araujo said that the circuitry is more likely to be associated with our drive to find food, rather than with anger or the instinct to attack.
"My take on this is that predatory behaviour is more related to food intake itself," he said. "I would be a little hesitant to associate this with aggression."
Professor Candy Rowe, a zoologist at the University of Newcastle, said that the research provided a valuable insight into predation, although said it was unsurprising that mice have effective predation circuitry in the brain. "Mice are often represented as prey – take Tom and Jerry as an example – but in fact they are predators themselves, particularly of invertebrates. At this time of year, that might include worms or hibernating butterflies," she said.
Rowe added that in future, scientists hope to gain a better understanding of what sensory information triggers pursuit and capture behaviours, and how prey might evolve strategies to evade this.