Friday 20th November 2105
Irish Water staff vote to strike in row over job cuts
Unions balloted for industrial action after utility revealed plan for up to 1,500 job losses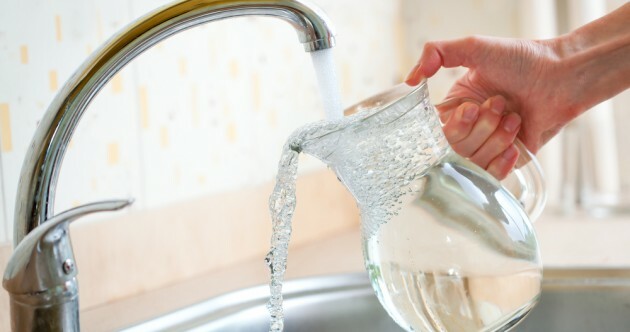 Unions decided to ballot members for industrial action after Irish Water said it intended 'to reduce the local authority workforce in the company by up to 1,500 by 2021'.
Local authority workers providing services for Irish Water have voted for industrial action in a dispute over proposed staffing cuts.
In ballots counted on Friday members of Siptu and the Technical Engineering and Electrical Union (TEEU) in local authorities, working under the management of Irish Water, supported industrial action up to and including work stoppages by 91 per cent and 84 per cent respectively.
The unions said they decided to ballot members for industrial action following an announcement by Irish Water in a new business plan last month that it intended "to reduce the local authority workforce in the company by up to 1,500 by 2021".
unions said the unilateral move by Irish Water was in breach of a service level agreement reached between them and the company in 2013 which obliged it to consult in relation to any proposed changes in staffing numbers.
The unions maintained that the proposed move by the company could lead to existing water service staff being displaced by private contractors.
Siptu sector organiser Brendan O'Brien said: "The result of this vote represents a very strong mandate from our members to fight the creeping privatisation of the public water service. The concerns of local authority water workers about the threat to public water services has led their decision to take industrial action when and if necessary.
"We do not accept that the public water service can be adequately delivered with the planned reduction of frontline staff numbers which is in the order of 40 per cent."
Teeu official, Paddy Kavanagh, said that union representatives would hold talks with Irish Water management next week.
"At this meeting we will set out the position of our members and depending on the response of the company, and following further consultation, decide on what course of action will be taken."
Separately the trade union Impact is balloting its members for industrial action at Irish Water on the same issue of potential job losses.
"The local government and local services and municipal employees' divisions of Impact have commenced a ballot for industrial action at Irish Water, following the announcement by the water utility that it will shed 1,500 jobs as part of its business plan published in October", an Impact spokesman said.
The union said that only members involved in the direct provision of services to Irish Water, including those who worked in non-domestic water billing and water metering, were being balloted.
Impact national secretary Peter Nolan said the union would extend the ballot to other workers in the local authority sector if it became necessary.
In a letter to Impact members Mr Nolan said the company's proposals constituted "clear breaches of understandings and agreements, negotiated by the union, that have facilitated the transfer of ownership, control and operation of water and sanitation services from local authorities to Irish Water".
"The decision of both divisions to ballot members on industrial action is a prudent precautionary step. Industrial action will not take place as long as Irish Water and the local authorities abide by these agreements", he said.
In a statement, Irish Water said they "noted the outcome of the SIPTU ballot of staff of local authorities that provide services to Irish Water through a Service Level Agreement with local authorities. There has been no breach of the Service Level Agreement.
"Any proposed action by local authority staff must comply with recognised practices and national agreements. There is a meeting of the consultative group next week which will be attended by union representatives, local authority management, DECLG and Irish Water."
A national DNA database for Irish criminals is now launched
DNA samples will be stored within Forensic Science Ireland at Garda headquarters in the Phoenix Park.
A national DNA database has been launched that will see genetic samples kept for all criminals who receive a sentence of five years or more.
The database is launched under the Criminal Justice (Forensic Evidence and DNA Database System) Act 2014, which was enacted today.
Similar databases already exist in the UK and many other European countries.
The genetic samples will be stored within Forensic Science Ireland, currently located at Garda headquarters in the Phoenix Park.
Former minister for justice Alan Shatter has welcomed the launch.
Speaking after its commencement, Mr Shatter said "the DNA database will provide enormous help to the gardaí and will revolutionise the investigation of crime in this State, in particular, homicides, rape and other sexual offences, assaults and burglaries".
"Based on experience elsewhere, DNA samples can help identify the perpetrators of up to 40% of all burglaries," he added.
How long more until women are treated as equals?
A report from the World Economic Forum finds that true gender equality is still more than a century away?
      
There's a name for why we give too much weight to the opinions of others? 
In 2006, the World Economic Forum developed the Global Gender Index—a means of measuring a country's gender disparities for health outcomes and educational, political, and economic opportunities. After collecting a decade of data, the Forum has released a progress report on global gender equality—or rather, inequality, given that a gender gap remains in every single one of the 145 countries included in the report.
Globally, the disparity in health outcomes—a catch-all term for sex ratio and life expectancy—between men and women is 96 percent closed, and the gap in educational attainment is 95 percent closed. But the inequality in indices of political empowerment (measured by the ratio of men to women in high-level decision-making positions) and economic participation and opportunities (the number of women in the labor force and in high-level positions therein) remains wide. Just 59 percent of the economic gap and less than a quarter of the political gap has been closed.
A gender gap remains in every single one of the 145 countries included in the report.
That is not to say no progress has been made: Twenty-five countries fully closed the gap in educational attainment, 40 closed the gap in health outcomes, and a full 10 have closed the gap in both. But no country has fully closed the economic or political gaps. Pushback from men in the workplace may partly explain why it has proven more difficult for women to gain an equal number of spots in the highest-ranking positions of the labor force. Alana Massey reported for Pacific Standard earlier this year on several studies that found even men who outwardly support gender equality were inwardly threatened by female leadership:
A study published earlier this month in Personality and Social Psychology Bulletin found that, across three separate experiments, even men ostensibly committed to gender equality in the workplace often feel threatened by female bosses and act accordingly. In a simulation of salary negotiation from a starting offer of $28,500, male participants dealing with a male manager counter-offered a mean figure of $42,870. In contrast, men dealing with a female manager counter-offered a mean figure of $49,400. Because it was unlikely that participants would admit to feeling threatened by a female manager, all participants took part in an assessment wherein words flashed on a screen for under a second and then reported on the words they saw. Men dealing with female managers were more likely to see words like "risk" and "fear" than those who dealt with male managers. "We found that men exhibited higher implicit threat, indicating that even if committed to equality in theory, they felt threatened by a female manager," says Leah Sheppard, a co-author of the study.
There are innumerable reasons why closing the gender gap should be a top priority around the globe. Among them, a study covered by Tom Jacobs that found the countries with the most gender equality won more medals at the 2012 Summer and 2014 Winter Olympics, indicating that "equal rights for women may also boost the competitive prospects of men," he wrote.
At the current rate of progress, however, it will be another 118 years before the gender gap is closed. At least my great-great-granddaughters will have something to look forward to.
Meanwhile:-
IRELAND is ranked fifth in EQUAL PAY SURVEY
In a report commissioned by the World Economic Forumit was revealed that Ireland has placed 5th out of 145 countries surveyed in terms of wage equality between men and women. 
The report stated that: 'No country in the world has achieved gender equality. The highest ranked countries—Iceland, Norway, Finland, Sweden and Ireland —have closed over 80% of their gender gaps, while the lowest ranked country—Yemen—has closed a little less than half of its gender gap.'
It was also noted in the report that women are now being paid the equivalent of what their male counterparts were being paid 10 years ago, essentially meaning women are a DECADE behind men in terms of how much cash they make for the same amount of work.
The report called for businesses to make more of a concerted effort to create changes in their companies that would lead to more women employed, in higher leadership positions, and a better work life balance particularly in terms of childcare and maternity leave.
'Leaders need to take a holistic approach that often leads to fundamental reforms on how to recruit and retain employees; how to mentor and sponsor high-potential women; how to sensitize managers to different leadership styles; how to manage work-life balance policies so that they don't disadvantage women.'
Shockingly, it's going to be another ONE HUNDRED AND EIGHTEEN YEARS until the gender gap is closed at the current rate we are going.
In some countries such as Iran, progress has stalled completely at 58%, the same figure as 2006. Croatia, Sri Lanka and Mali have also shown disappointing figures.
Have we finally found the 'happy' region of our brain?
Happiness is a subjective experience for most of us.
It could be anything from receiving that highly anticipated bonus, to finding love or even listening to Taylor Swift.
But one thing we've struggled to figure out is… which part of the brain is responsible for processing our joyous emotions?
Happiness is a subjective experience (Thinkstock)
It seems scientists at Kyoto University may have the answer.
According to their study, overall happiness is "a combination of happy emotions and satisfaction of life coming together in the precuneus – a region in the medial parietal lobe that becomes active when experiencing consciousness."
But they haven't been able to identify how the neural mechanism works to facilitate the feelings of happiness.
Scientists say the neural mechanism behind how happiness emerges remains unclear at present
Study leader Wataru Sato believes understanding that mechanism could help scientists quantify the levels of happiness objectively.
Researchers scanned the brains of research participants with MRI.
The volunteers were then asked about how happy they are generally and how satisfied they are with their lives as part of a survey.
The yellow area showing the precuneus region
Results revealed that those who scored higher on the happiness surveys had more grey matter mass in the precuneus.
"Over history, many eminent scholars like Aristotle have contemplated what happiness is," said Sato.
"I'm very happy that we now know more about what it means to be happy."
Meditation is associated with increased grey matter in the precuneus (Jillian/Flickr)
So how does it help us. Does this mean we will be able to train ourselves to be happy in future?
"Several studies have shown that meditation increases grey matter mass in the precuneus," Sato adds.
"This new insight on where happiness happens in the brain will be useful for developing happiness programs based on scientific research."
"Yes that's correct"

We now have got the first ever photo of a new planet LkCa15  being formed
The first ever photo of a planet being formed has been captured, even though the planet in question is a staggering 450 light-years away from Earth.
Using the world's largest telescope, the aptly name Large Binocular Telescope, and the University of Arizona's Magellan Telescope, graduates from the university took a "direct picture" of the forming planet.
LkCa15 is a young star with a protoplanetary disc around it – a disc of dense gas and dust created from the star's left over materials, which then go on to create planets which will orbit the star. LkCa15′s disc contains a gap, usually created by forming planets. It was this that drew the researchers towards it.
"This is the first time that we've imaged a planet that we can say is still forming," said Stephanie Sallum, a UA graduate student who, with Kate Follette, a former UA graduate student now doing post-doctoral work at Stanford University, led the research.
"No one has successfully and unambiguously detected a forming planet before," Follette says. "There have always been alternate explanations, but in this case we've taken a direct picture, and it's hard to dispute that."
To make an already very impressive find even more impressive, of the 2,000 or so known exoplanets in the universe, only 10 have ever been imaged – and they were all fully formed.
"The reason we selected this system is because it's built around a very young star that has material left over from the star-formation process," Follette said.
"It's like a big doughnut. This system is special because it's one of a handful of discs that has a solar-system size gap in it. And one of the ways to create that gap is to have planets forming in there."
The two graduates' advisers verified the findings using Magellan's adaptive optics system to capture the planet's "hydrogen alpha" spectral fingerprint – the specific wavelength of light that LkCa15 and its planets emit as they grow.
Cosmic objects are extremely hot as they're forming and because they're forming from hydrogen they all glow dark red, which is a particular wavelength of light referred to as H-alpha by scientists.
"That single dark shade of red light is emitted by both the planet and the star as they undergo the same growing process," Follette said.
"We were able to separate the light of the faint planet from the light of the much brighter star and to see that they were both growing and glowing in this very distinct shade of red."