Sunday 10th April 2016
Calls for cool heads and space as Fianna Fáil and Fine Gael start to talk
Paschal Donohoe says written agreement needed from discussion on minority government.
The Fianna Fail leader Micheál Martin has called for space and cool heads as negotiating teams from both parties prepare to begin substantive talks on the formation of a new government.
Mr Martin said on Sunday that Fianna Fail are "committed" to taking a responsible role to ensure that a minority government will have the support needed in the Dáil.
He and acting Taoiseach Enda Kenny will have "overseeing" roles while the negotiations are going on and that the parties' respective teams will report on their progress to the party leaders, he said.
Mr Martin was speaking in Newcastle, Co Tipperary, where he gave the keynote speech at the 93red annual commemoration for Liam Lynch, one of the local IRA officers during the War of Independence.
He was welcomed to the area by local independent TD, Mattie McGrath, one of the so-called "rural five" who have been engaged in discussions with Fianna Fail and Fine Gael over the formation of a new government.
The Fianna Fail leader welcomed the initiation of the substantive talks process, as announced in tandem by the two largest parties on Saturday evening, on how a minority government could work.
"I think space is now required and I think we need cool heads and I think we need to focus on achieving this and realising this and certainly Fianna Fail are very committed to taking a responsible role here and ensuring that we can bring about the formation of a minority government," Mr Martin told reporters.
"Democracy is changing, the nature of our parliamentary system is changing and I think we need to embrace that and that basically can be best reflected in the formation of a minority government."
Frances Fitzgerald statement:
Fine Gael TD and Minister for Justice Frances Fitzgerald said on Sunday it was possible to do a deal by the time the Dáil reconvenes on Thursday.
"But there is a lot of work to be done and huge commitment is needed between now and Thursday. But if not Thursday shortly after that," she told RTÉ's The Week in Politics.
Ms Fitzgerald said there would need to be agreements in place to form a minority government.
Minister for Transport Paschal Donohoe said there would need to be a written agreement from the talks between the two parties. A minority government led by Fianna Fail would not be stable, he told RTÉ's This Week.
Independent TD Dr Michael Harty dismissed reports that the rural Independent TDs would not support Enda Kenny as Taoiseach.
Nearing a conclusion
Fianna Fáil TD Dara Calleary said the process of forming a government was nearing a conclusion. He did not know if would happen by Thursday. "But I do think we are moving into an end game. We all want to put a government in place. We all want to get down to the work that the people expect us to do".
Mr Martin said that he made it clear in his Dáil speech last Wednesday, before "events subsequently overtook" that speech, "that we were prepared to support a Fine Gael-led minority government if they had the numbers in terms of the independents' preferences, but likewise that Fine Gael should equally offer that similar view that they would be prepared to support a Fianna Fail-led minority government if the numbers fell in that direction.
"I actually articulated that in the Dáil and that remains my view but I think the fact that we now have initiated a process involving our negotiators, I think we should take it forward now and leave it at that and just give space and room to try and move it forward."
Dáil reform is a must?
He said Dáil reform is "well under way" under the chairmanship of Ceann Comhairle Sean Fearghail, and predicted "significant change" in how the Dáil does its business.
"The Dáil will be much more in command of its destiny now than it would have been heretofore when governments of the day tended to rule every single item on the agenda and determine what happened in the Dáil."
Independent TDs spoken to by Fianna Fail in recent weeks gave negotiators a "very good reception," he said.
"Obviously the independents were very anxious that both parties would get into the process that we are now in, in terms of ascertaining and working towards how would a minority government work.
"That has now happened and I'm not going to get into speculation as to who's going to support who but what I can honestly say is that we've put forward very succinct, clear policy positions ranging from the health and housing issues right across of course to the issues of justice and transparency about how we appoint judges, for example, and I think we had very precise proposals and the independents welcomed that."
Mattie McGrath, who was a Fianna Fail TD before leaving the party during the FF-Green coalition term, said it was "a pity" that his former party had ruled out a partnership government with Fine Gael, but welcomed the beginning of talks between the two parties.
"Before we can support a minority Government we have to have some idea about what the rules of engagement are — how many budgets will be passed and how will votes be held. It is not rocket science," the independent TD said
The signs are good for Irish tourism?
Says Fáilte Ireland chiefs
 V     
Irish Tourism chiefs have hailed an exceptional start to the year for the industry but warned of the unravelling of competitiveness as the euro strengthens against sterling.
Fáilte Ireland, responsible for co-ordinating marketing of the tourism industry, also said the "omens are good" for the rest of the year as it unveiled its annual holidaymakers' survey ahead of an annual trade fair.
The number of airline seats into Ireland this summer will be up 10% from last year, while Dublin hotels report "extremely high occupancy levels"; tourism businesses all along the Wild Atlantic Way say domestic visitors contributed to a very busy Easter; while an influx of French, German, Dutch, and Swiss travellers is helping to extend the early season.
Despite some weakening of the strength of sterling against the euro in recent months, visitors from the North are boosting business in counties Sligo and Donegal, while businesses in South Kerry say enquiries have increased because of the effects of the filming of Star Wars on Skellig Michael, according to the tourism authority.
 And Fáilte Ireland says in another of its promoted regions "the Ancient East" that US tourists and the "UK retiree market" are boosting accommodation bookings.
However, the tourism body warns that the favourable currency exchange rate that had helped make the Republic so attractive to tourists holding sterling and dollars last year, could be ending.
"The signs look good and there is great cause for optimism within tourism this year but there are also good reasons not to be too complacent," said Shaun Quinn, chief executive at Fáilte Ireland.
"The recent weakening of sterling in relation to the euro means we have to remain vigilant with regard to competitiveness.
"Furthermore, recent incidents in Paris and Brussels have the potential for undermining travel confidence, particularly from the US. In Fáilte Ireland we are taking nothing for granted," Mr Quinn said.
Its latest survey of overseas tourists' experiences of Ireland, published yesterday, showed that a majority of visitors last year believed their holidays provided good or very good value.
Friendly people; security; the scenery; the range of attractions and sights; and history and culture were given as the top reasons for deciding to travel in Ireland.
Some 5% thought they got poor value for their money.
Two thirds of holidaymakers said that they would be back soon, while 39% hoped to return at some time. "While the research is very encouraging, with regard to how visitors perceive their time here, we still have to work hard to get people here in the first instance," Mr Quinn said. "A strong level of competitiveness ensures that we attract visitors here in the first instance."
Irish doctors urged to speak out on sexual harassment at work
Ireland's Junior doctors want to break the silence around sexual harassment of female medics in Irish hospitals.
They have called on acting health minister Leo Varadkar to set up an expert group to investigate the extent to which female trainees may be afraid to complain because it will hurt their careers.
Fears that blowing the whistle on sex pests on the hospital wards will hamper career development is a very real one, delegates at the Irish Medical Organisation's (IMO) AGM in Sligo were told.
Dr John Duddy, a neurosurgical specialist registrar in Beaumont Hospital, who is the new president of the IMO, said the problem came to the surface in Australia last year and the view of experienced medics here is that it is no different in Ireland.
Doctors in male-dominated hospitals in Australia said they had experienced everything from inappropriate jokes to sexual advances from senior staff who could make or break their careers.
Some said they would not trust the complaint mechanisms in place at hospitals and colleges where there was an established culture of "untouchables".
Dr Duddy said: "We don't know what is happening in Ireland but it is something that needs to be looked at."
Irish hospitals continue to be "hierarchical" institutions and a trainee must rely on a good reference from a senior doctor when they seek a job.
The Australian probe found female surgical trainees had to give sexual favours.
Junior doctors at the AGM unanimously backed a motion calling on Mr Varadkar to set up a working group to find out the prevalence of sexual harassment across the health service. Dr John Donnellan, a trainee paediatric radiologist in Temple St Hospital said: "It is foolish for the HSE to presume that this is not an issue, when every other industry and profession recognises this, as that causes problems for their employees.
"There is no mention of support or facilities within hospitals with information on where to go," he added.
The junior doctors also want the minister to set up a task force to tackle the scourge of bullying.
It follows a survey by the Medical Council, the doctors' regulator, showing that one in three trainees is subjected to bullying at work.
Dr Duddy said the Medical Council referred to bullying as part of a "culture".
However, he said: "I do not agree with that. If you are bullied at work you are more likely to leave the health service."
He said there is silence around "doctor-on-doctor" bullying and he himself experienced it early on in his career.
"I know what it is like to have my performance in the operating theatre undermined."
Dr Duddy also condemned the low number of women in senior medical posts.
He said there needs to be a change in medical training and working hour regimes in order to make some medical posts more attractive to female doctors.
Women must play bigger role in church, A Synod hears
Limerick Diocesan Synod hears call for lay-led liturgies without priests on weekdays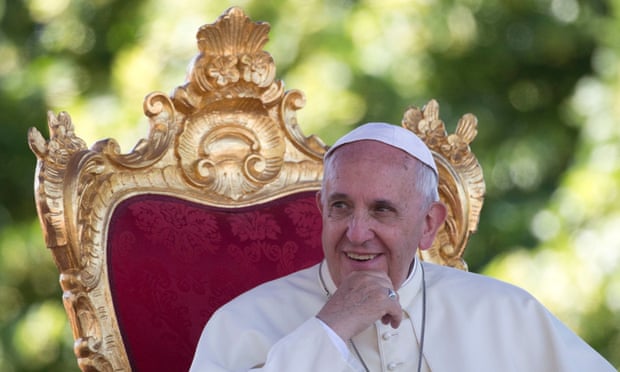 A motion to establish a working group to explore and scope out how and where women can play a leadership role in the governance of the church received the highest number of priority votes at the Limerick Diocesan Synod.
Women need to play a much more important role in the church, the first Synod in Ireland in 50 years has been told.
Some 400 delegates spent three days at the Limerick Diocesan Synod where they voted on 100 proposals to help map out the future of the church and how it serves the local community in a time of falling vocations.
A motion to establish a working group to explore and scope out how and where women can play a leadership role in the governance of the church received the highest number of priority votes at the Synod.
A proposal to develop and support lay-led liturgies and the celebration of sacraments was supported by more than 90 per cent of delegates.
Lay-led liturgies
Speaking at the Synod Fr Eugene Duffy, a lecturer in theology and religious studies at Mary Immaculate College, recommended that occasional lay-led liturgies without priests should be introduced on weekdays as a way of preparing for the reality of priests not being available to every parish in the years ahead.
"If we can get used to having lay-led liturgy on week days first then people will begin to appreciate it, understand it, grow in their own acceptance of it and see the value of it," he said.
"In the absence of a priest that's what they will have to do on a Sunday. We have to start by doing it on a week day and then people become familiar with it. The foundational thing that people have to do is to gather on a Sunday to worship, however we do it.
Fr Duffy also said that the Catholic Church can learn from the Church of Ireland in this regard.
"The Church of Ireland has readers who look after the liturgy on a Sunday if an ordained minister cannot be present. We are going to have to get used to this situation and have no option to prepare for it. Otherwise there is going to be a trauma some Sunday.
The role of women in the church was also discussed as part of the universal themes which could not be voted on but were discussed on the final day of the Synod.
Vincent Hanley, a delegate from Knockaderry/Clouncagh, Co Limerick, said the issue of women priests was a popular theme during the three-year listening process which took place before the Synod.
"Up to now we have been very pragmatic in our discussions but there are elephants in the room and especially the situation around women priests. This issue came up again and again in our listening process, in the questionnaires and our assemblies," said Mr Hanley.
Marian Wallace, a delegate from Ardpatrick, Co Limerick, said women, in particular mothers, were tired of "religious apartheid".
"Mothers are the backbone of the church, we teach our children we bring them to church but we are tired of inequality we are tired of religious apartheid," she said.
Wild tiger population rising for first time in a 100 years
The world's count of wild tigers roaming forests from Russia to Vietnam has gone up for the first time in more than a century, with some 3,890 counted by conservation groups and national governments in the latest global census, wildlife conservation groups said Monday.
The tally marks a turnaround from the last worldwide estimate in 2010, when the number of tigers in the wild hit an all-time low of about 3,200, according to the World Wildlife Fund and the Global Tiger Forum.
India alone holds more than half of them, with 2,226 tigers roaming reserves across the country, from the southern tip of Kerala state to the eastern swamps in West Bengal, according to its last count in 2014.
But while experts said the news was cause for celebration, they stopped short of saying the number of tigers itself was actually rising. In other words, it may just be that experts are aware of more tigers, thanks to the fact that survey methods are improving and more areas are being included.
Still, this is the first time tiger counts are increasing since 1900, when there were more than 100,000 tigers in the wild.
"More important than the absolute numbers is the trend, and we're seeing the trend going in the right direction," said Ginette Hemley, senior vice president of wildlife conservation at WWF.
The global census, compiled from national tiger surveys as well as the International Union for Conservation of Nature, was released a day before ministers from 13 countries meet for three days in New Delhi as they work toward doubling the world's wild tiger population from the 2010 low by 2022.
Not all nations are seeing progress, though. While Russia, India, Bhutan and Nepal all counted more tigers in their latest surveys, Southeast Asian countries have struggled. They are also behind the others in conservation measures, and do not yet conduct a tiger census on their own.
"When you have high-level political commitments, it can make all the difference," Hemley said. "When you have well protected habitat and you control the poaching, tigers will recover. That's a pretty simple formula. We know it works."
Cambodia is looking at reintroducing tigers after recently declaring them functionally extinct within its borders, meaning there are no longer any breeding tigers in the wild. Indonesia has also seen a rapid decline, thanks to having the world's highest rate of forest destruction to meet growing demand for producing palm oil as well as pulp and paper.
Tigers are considered endangered species, under constant threat from habitat loss and poachers seeking their body parts for sale on the black market. They are also seeing their habitats rapidly shrinking as countries develop.
The global tiger count is based on data from 2014. Here is the tally broken down by country:
Bangladesh, 106; Bhutan, 103; Cambodia, 0; China, more than 7; India, 2,226; Indonesia, 371; Laos, 2; Malaysia, 250; Myanmar, no data available; Nepal, 198; Russia, 433; Thailand, 189; Vietnam, fewer than 5.
The experts said the Myanmar government's count of 85 tigers in 2010 was not included because the data was considered out of date.
In 2011, CBS News correspondent Seth Doane was granted access to some rare pictures of tigers in the wild. Taken by cameras hidden deep in the jungles of Thailand, the video showed the endangered animals as they've rarely been seen.
The footage was made available only to CBS News by the Wildlife Conservation Society.
Hidden camera footage provided by the Wildlife Conservation Society shows tigers in their natural environment.
 THE WILDLIFE CONSERVATION SOCIETY
"It's the first time that technology has gotten to the stage where we can take videos," Elizabeth Bennett said in 2011. Bennett is with the WCS, which runs New York City's Bronx Zoo. The laser-triggered camera traps capture video of the tigers "behaving naturally," she said. "Completely away from humans — there are no humans anywhere near them."
The cameras were set up along Thailand's border with Burma. The images all come from within a special protected zone roughly the size of Rhode Island.