Monday 15th May 2017
Investment bank JP Morgan move cements Capital Dock as flagship development
Dublin docklands scheme to have 32,000sq m of office space and 190 residential units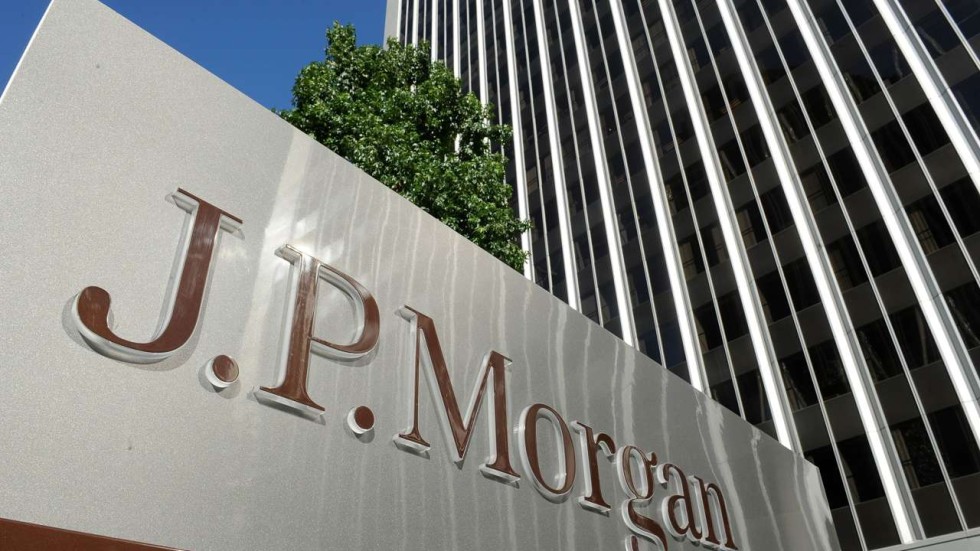 Kennedy Wilson, the development manager of the Capital Dock site, will ultimately own an 85% interest in the site, with Nama owning the balance.
Capital Dock, where JP Morgan has just acquired a 12,000sq m (130,000sq ft) building, is a development by Kennedy Wilson, an international real estate firm, in Dublin's south docks. The 613,000sq m (660,000sq ft) development is a joint venture with the National Asset Management Agency (Nama) and Toronto-headquartered Fairfax Financial Holdings.
The US investment bank announced on Monday that it is to acquire a 12,000sq m building in a move that will provide it with the capacity to double its Irish work force to 1,000.
Kennedy Wilson confirmed that the bank would become the first major occupier of the Capital Dock development through a forward-funding sale agreement. It is understood JP Morgan will pay about €125 million for the building, about €10,400 per square metre or €961 per square foot.
"We are excited to welcome JP Morgan, through its acquisition of 200 Capital Dock, as the first major office occupier to commit to this best-in-class mixed-use campus development, to grow its existing business and meet its long-term plans in Ireland, " said William McMorrow, chairman and chief executive of Kennedy Wilson.
Extending over 1.9 hectares (4.8 acres) on Sir John Rogerson's Quay, the development will include 32,000sq m (345,000sq ft) of office space and 190 residential units.
Partnership
The partnership between Kennedy Wilson, which is listed on the New York Stock Exchange, and Nama began as the former sought to get zoning for the Capital Docks site. Part of that site was acquired in mid-2013 when Kennedy Wilson and its equity partner took ownership of a 3.4 acre plot.
Kennedy Wilson is reported to have paid €106 million to secure its interest in the site.
In December 2014, a joint-venture agreement was signed between Kennedy Wilson, its equity partner and Nama. The arrangement entailed Kennedy Wilson and Nama merging their adjacent sites at Sir John Rogerson's Quay.
Kennedy Wilson, the development manager of the site, would ultimately own an 85 per cent interest in the site with Nama owning the balance.
Planning for the site was awarded in October 2015 and site-enabling works began a month later. The main contract was awarded to Sisk in July 2016 and was one of the biggest commercial development contracts awarded in the Irish market in recent years
Nama originally held an interest of 75% in the 22 hectares of undeveloped land in the docklands strategic development zone. It is estimated that about 370,000 sq m (four million square feet) of commercial space and more than 2,000 apartments will ultimately be delivered on the 15 sites originally held by Nama.
Some €250 million is being invested in Capital Dock, which is situated directly opposite the Three Arena in Dublin's docklands and which will accommodate two large office blocks and a 23-storey residential tower.
In an interview with The Irish Times last year, Kennedy Wilson's global chairman and chief executive Bill McMorrow said of Capital Dock: "In Los Angeles, that would be a very big development. We're very proud of that particular project."
The first of three office buildings is due to be delivered at Capital Dock in late 2017, followed by 190 high-quality residential apartments in mid-2018.
Last year, Alison Rohan, head of Ireland for Kennedy Wilson, said the scheme, which was designed by Irish architecture firm O'Mahony Pike, was the largest mixed-use development in Dublin's south docks.
"As a campus location offering over 330,000sq ft of flexible office space in addition to on-site residential, leisure and retail amenities, we expect it will appeal to both Irish and international companies looking for a location in the heart of the capital, and from which to grow their business."
Enterprise Ireland report reveals Brexit impact on Irish exports
Client companies record big drop in UK export growth in 2016 as sterling depreciates
Enterprise Ireland chief executive Julie Sinnamon: "We have to work on the basis that Brexit will create new barriers to Irish trade with the UK."
Client companies of Enterprise Ireland have reported a major slowdown in the growth of Irish exports to the UK in the wake of Brexit.
In its latest report, the State agency responsible for helping Irish companies access international markets said export growth to the UK had slowed from 12% in 2015 to 2% last year.
The fall-off was largely due to a decline in food exports, which have been worst hit by the recent depreciation in sterling. The UK accounted for about a third of the €21.6 billion in exports from Enterprise Ireland-supported firms last year.
"The fact that the growth of exports to the UK has slowed suggests that the impact of Brexit on Irish companies has already started," said Enterprise Ireland chief executive Julie Sinnamon.
"Companies cannot afford to wait until the Brexit negotiations conclude – they must act now," Ms Sinnamon said. "While diversifying from the UK might have been a desirable objective for Irish companies in the past, Brexit means that it is now an urgent imperative."
New Euro-zone strategy
In response to the challenges posed by Brexit, Enterprise Ireland has launched a new euro-zone strategy, which aims to boost Irish exports to the bloc by 50% to €6 billion by 2020.
European Commission forecasts 'robust expansion' of Irish GDP
Speaking at the launch, Taoiseach Enda Kenny said helping companies to diversify into European markets was a significant plank of the Government's overall Brexit strategy.
"Following the UK's decision to leave the EU, the Government immediately acted to ensure our enterprise agencies had additional resources in order to offer all available assistance to our exporters to prepare for the challenges posed by Brexit," he said.
Enterprise Ireland said its strategy would see it partner some 600 client companies, about half of which are what it described as "euro-zone start" – ie relatively new to the euro-zone market and heavily reliant on the UK.
The remainder were "euro-zone scale", meaning they were already exporting into the bloc, it said.
Additional resources use?
Ms Sinnamon said some of the additional resources would be used to fund euro-zone market research and feasibility grants.
"This strategy is about driving one of the most significant shifts in the footprint of our client exports in the euro zone," she said. "We have to work on the basis that Brexit will create new barriers to Irish trade with the UK.
"On the other hand, euro-zone markets can provide currency stability, proximity and potential for growth and opportunities for Irish companies," she added.
Despite the economic uncertainty hanging over world markets, exports from Enterprise Ireland client companies grew by 6% to €21.6 billion last year. The UK accounted for more than a third of the total.
Export sales grew across most territories, the agency noted, with growth in the United States and Canada jumping by 19% to €3.7 billion, followed by the Asia Pacific region, which was up 16% to €1.8 billion.
On a sector-by-sector basis, the strongest export growth globally was in software and internationally traded services. which grew by 16% to €4.3 billion.
Life sciences, engineering, cleantech, paper print, packaging and electronics exports rose by 10 per cent to €3.9 billion while construction, timber and consumer retail exports increased by 8 per cent to €2.9 billion.
Garda Commissioner O'Sullivan may go before special sitting of committee over Templemore
Fitzgerald backs Garda Commissioner to address 'deep-seated issues'
An old pal's pact is being acted out in public?
Minister for Justice Frances Fitzgerald has been criticised for supporting the Garda Commissioner's retention in her role.
The Oireachtas Public Accounts Committee may hold special sittings before the end of this month to re-examine Garda Commissioner Nóirín O'Sullivan on the extent of her knowledge of financial irregularities at Templemore Garda College.
The committee had originally invited the Garda Commissioner to attend its meeting on July 13th as part of its inquiry into the inflated Garda breath-test figures controversy.
However, at its meeting on May 4th, a senior civilian employee in the Garda – director of human resources John Barrett – gave an account of a meeting on the Templemore college issue that contradicted Ms O'Sullivan's account of how and when she became aware of financial irregularities in the Garda training college.
Members of the PAC said on Monday they wanted the Garda Commissioner to come before it at a much earlier date to respond to that controversy.
Its chair, Sean Fleming (Fianna Fáil), said the committee would decide on Thursday what witnesses, besides the Garda Commissioner, it would recall and the programme of work that would be involved.
Two committee members, Alan Kelly (Labour) and Catherine Connolly (Independent) said they wanted the Garda Commissioner to attend as soon as possible.
Special sittings needed?
In Mr Kelly's case, he said it should happen as early as next week if possible, and argued that the committee could convene special sittings if necessary.
Ms Connolly said she wanted the hearing to be held "as quickly as possible". She said the committee "was not happy to wait until July given the urgency and import of the matter".
Meanwhile, Minister for Justice Frances Fitzgerald said on Monday she continued to support the Garda Commissioner and had no objective evidence that Ms O'Sullivan had done anything wrong.
Ms Fitzgerald is facing increasing political pressure over her support for Ms O'Sullivan as the force remains dogged by a series of controversies.
Fianna Fáil, Sinn Féin and Labour have all strongly criticised Ms Fitzgerald for supporting the Garda Commissioner's retention in her role.
Sinn Féin deputy leader Mary Lou McDonald and the party's spokesman on justice Jonathan O'Brien confirmed they would consider tabling a motion of no confidence.
Political expediency
Ms Fitzgerald said "while of course the Opposition are going to ramp up the pressure and use the commissioner to ramp up pressure indeed on me, I would say that politics and political expediency aren't going to sort out the very deep-seated issues in relation to An Garda Síochána".
"I would also say that when you shine a light you see a lot of things that have been kept in the dark for a long period, and by previous governments indeed.
"The issues for example like Templemore and [phone] interception – the interception issues go back to the early 2000s with Fianna Fáil in government for 11 of the last 17 years.
"Templemore, we had reports in 2008, 2009; what action was taken then? And the idea that somehow you blame people who are trying to shine a light and do the current reforms is simply not the way that we are going to get real reform."
Scientists find gene with key to bowel disorders
The gene, known as MDR1, governs an important extractor system for toxins in the gut, removing damaging substances from intestinal cells.
Scientists have identified a key gene that helps to explain an underlying cause of incurable bowel disorders, which affect around 15,000 people in Ireland.
A study found that blocking the effects of the beneficial gene can harm vital parts of the cell, and lead to bowel disease.
The findings boost understanding of the cause of these lifelong conditions and could lead to new treatments, scientists say.
Inflammatory Bowel Disease (IBD) includes disorders such as Crohn's Disease and Ulcerative Colitis. The causes of these conditions are unknown and there is currently no cure.
The gene, known as MDR1, governs an important extractor system for toxins in the gut, removing damaging substances from intestinal cells, scientists said.
A research team, led by the University of Edinburgh, showed that MDR1 function was lower in people with inflamed IBD compared with those without inflammation.
Experts then showed that mice without MDR1 had faulty mitochondria, parts of the cell known as "batteries", which play a vital role in energy generation and cell health.
This mitochondrial dysfunction then resulted in colitis, inflammation of the inner lining of the bowel – a defining feature of IBD.
Researchers involved in the study analysed genetic data from 90,000 people, 40,000 of whom had IBD.
The university study also revealed that a drug called Mitoquinone, which protects the mitochondria against toxins, can reduce colitis and promote bowel recovery in the mice lacking MDR1. Scientists have described this as a "significant step forward".
Lead author Dr Gwo-Tzer Ho, of Edinburgh's MRC Centre for Inflammation Research, said: "IBD has a serious impact on quality of life. We have shown that MDR1 and mitochondrial function are important jigsaw pieces in the complex causes of IBD. Our studies highlight the importance of shielding the mitochondria from damage. This will open new approaches to drug targets that focus on the mitochondria to better design treatments for patients."
The study, carried out with researchers at the University of Bristol, the USA and Japan, was published in the journal 'Mucosal Immunology'.
Ireland's capacity to conduct clinical trials to be expanded
Increased scale of clinical research has benefited many Irish patients with better outcomes
Norma Harte (left), Joan Jordan and Dr Fionnuala Keane at the HRB-CRCI seminar to mark International Clinical Trials Day.
The scale of clinical research has improved dramatically in Ireland over the past five years, leading to better outcomes for patients and helping many avail of innovative treatments. But the health service needs to be better structured to facilitate trials and involve patients more to match achievements elsewhere in Europe, 200 delegates heard on Monday at a national seminar to mark International Clinical Trials Day 2017.
"Without such trials medical progress becomes a matter of chance," said Prof Joe Eustace chair of the Health Research Bureau Clinical Research Coordination Ireland (HRB-CRCI) which acts as a co-ordinating centre for Ireland's involvement in clinical trials. While there was a dramatic improvement in the scale of research, it was not yet sufficient for Ireland to become a world-class trial location, he said. In Denmark, which has a similar population to Ireland, it has five times the number of trials in train compared to the Republic.
"Clinical research not only save lives but enhances patients' lives in the longer term as new products come into the market. Those countries that have embraced research as part of their national healthcare system have also witnessed better outcomes for their patients," Prof Eustace added.
New clinical trials
Since 2014, there has been a 37% increase in the number of sites conducting clinical research in Ireland. In 2016 there were 15 hospitals and almost 300 clinical investigators working with clinical research facilities and centres around the country. Over the past number of years, more than 100 new clinical trials have opened in Ireland, delegates heard at the event, which was hosted by the HRB-CRCI in Dublin.
Investments in physical infrastructure, researchers and research networks had been the springboard to the recent upsurge in clinical trials activity in our health system, noted Dr Mairead O'Driscoll, interim HRB chief executive. Between now and 2020, it is planned to spend a further €54 million to maintain and expand Ireland's capacity to conduct clinical trials and healthcare intervention studies, she added.
In practice, there was a need for all interested health professionals to have the capacity to test new innovative treatments, therapies and medical devices with their patients during their daily work, said Dr Pat O'Mahony chief executive of Molecular Medicine Ireland, a body set up by third-level institutions to help medical research yield benefits for patients. "It would mean greater and easier access for patients, and increased opportunities to collect research data… fundamentally increasing the clinical research scale we have in Ireland. Our ultimate aim should be that any patient who needs care, is suitable and has a desire to access novel treatments under development, could have the option to do so," Dr O'Mahony added.
Paediatric research
Clinical trials were especially important in paediatric research as so many diseases originated during pregnancy or in early childhood, according to Prof Geraldine Boylan, director of the Irish Centre for Fetal and Neonatal Translational Research based in Cork.
Young people were "protected from research" in the past, so much so very few drugs for children were developed. The reality is they cannot be treated as young adults and just given "a smaller dose". Their make-up was different so they needed to be participants in research, including those at the earliest stages of life, to get the best possible outcomes. Where that involved a young baby, who was very ill at birth, or born prematurely, the whole family needed to be centrally involved, she said.
Prof Boylan outlined the circumstances of the birth of Tara-Lee to Norma and Jason Harte, who was born after a very difficult birth at Cork University Maternity Hospital, without a heartbeat having sustained a brain injury. She was treated in intensive care unit by cooling therapy where her core body temperature was brought down by several degrees over a 72-hour period. Now nearly 20 months old, Tara-Lee had benefited from a treatment which was developed by way of clinical research; her development since had been "absolutely perfect".
Erin Dolan who lives in Lahinch, Co Clare, outlined how she participated in a clinical trial last year at University Hospital Galway during the months of her pregnancy as a consequence of having diabetes type 1 since she was 10. She had benefitted from continuous glucose monitoring, which accurately indicated her blood sugar level, and helped control high levels so it did not detrimentally affect her baby. While the trial required extra trips to hospital, "it was worth it as it benefited me and other women" in similar circumstances. Her daughter Maeve was born a normal, healthy baby, as a consequence.
User-friendly information
Patients needed to be more centrally involved in Irish clinical research to ensure a better success rate, said Dr Derick Mitchell of Irish Patient Organisations, Science and Industry, which supports delivery of health innovations to people with unmet medical needs.
Patients were trying to find out where clinical trials were happening, but they needed to make informed decisions. Having them centrally involved with user-friendly information of where trials were happening and how to get involved was essential. "Having them involved at the beginning can make a real difference in improving the quality of research," he said.
For Ireland to be better recognised for its clinical research, where it can be done quickly and to the highest standard, Dr Mitchell said there was a need for clinicians in the health sector to be given "protected time" for their work, and for a central ethics committee to approve research rather than individual hospitals.
Scientists identify a 50-foot mystery sea beast washed up on Indonesian beach?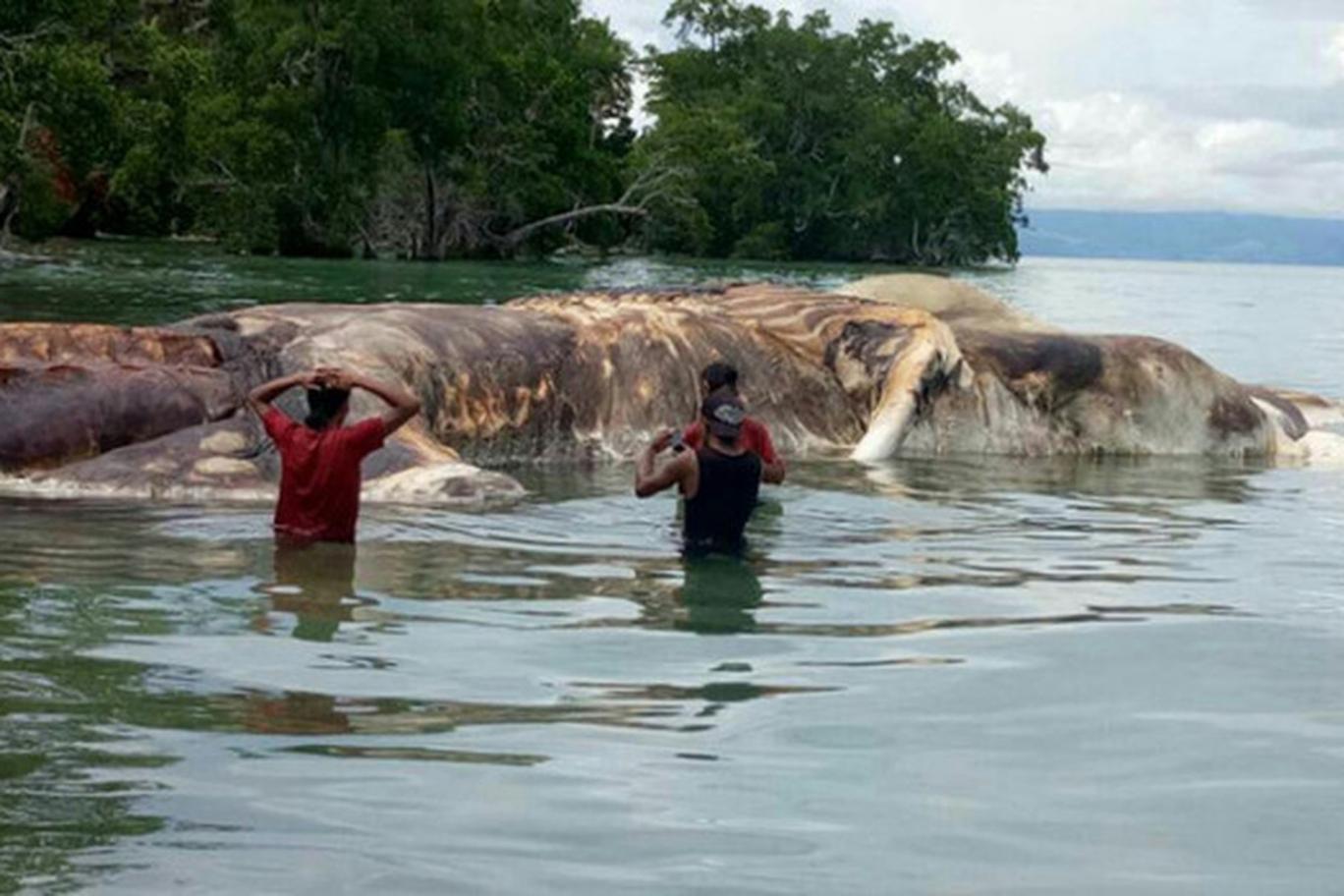 A giant sea creature, possibly with tusks, washed up on a beach in Indonesia last week, freaking out people on the island of Seram and launching a global guessing game to determine what, exactly, it used to be.
A giant sea creature washes up on a beach in the Maluku Islands of Indonesia, cellphones come out and the image goes around the world, prompting thousands to ask: What is it? Meanwhile, Serum Island residents are asking: How do we get rid of this thing?
A giant sea creature, possibly with tusks, washed up on a beach in Indonesia last week, freaking out people on the island of Seram and launching a global guessing game to determine what, exactly, it used to be.
As images of the floating carcass rocketed around the Internet, the scientific community asked itself: What is it? How did it get to an Indonesian island? And what does its presence say about climate change and whale migration habits?
The people of Seram have a more pressing query: How do we get rid of it?
Asrul Tuanakota, a 37-year-old fisherman, initially thought he had discovered a boat stranded in shallow water, according to the Jakarta Globe. On closer inspection, he determined that it was the rotting corpse of a 50-foot-long dead sea creature, possibly a giant squid because the remains looked like tentacles.
Blood seeping from the dead sea beast had turned the water near the coastline a bright red, which didn't stop locals from wading in for a closer look and snapping pictures.
George Leonard, the chief scientist at the Ocean Conservancy, told the Huffington Post that the rotting carcass was probably a baleen whale, judging by parts of a protruding skeleton and what appear to be baleen plates used to filter out food.
Decomposition gases bloated the whale into a very un-whale-like shape, and some of the noxious gases were seeping out.
Seram, the largest island in the Maluku Island group, is near the migration routes for baleen whales, so it makes sense that one would be nearby. Locals have asked the government to help remove the carcass, the Huffington Post reported.
But dead whales usually sink to the bottom of the ocean, providing a years-long buffet for the creatures that dwell there, according to Live Science. The publication theorized that the whale had a bacterial infection that produced more gases or that it possibly died in warm waters, allowing bacteria to accumulate and gases to expand its body. It also could have died an unnatural death after being clipped by a ship.
Of course, things die in the ocean all the time producing all kinds of weird phenomena. But now fishermen and villages and tourists — and their smartphones — are coming into contact with dead sea things as they go through the circle of life.
For example, fishermen off the western coast of Australia found a humongous floating balloon of flesh that looked as if it was the first sign of an alien invasion. At first, the father and son thought they had encountered a hot-air balloon.
"When we got closer we realized it had to be a dead whale because of the smell," Mark Watkins told the West Australian.
They snapped photos of the whale balloon, then headed to shore. By then, they said, circling sharks had taken bites of the dead creature, causing it to deflate.
This year, a giant, hairy sea creature washed up on a beach in the Philippines, according to the Daily Mail. Locals believe the unusual occurrence was brought on by a recent earthquake.