Tuesday 6th December 2016
Ireland does not engage in "harmful tax competition" says European Commission
Officials face tough questioning on corporation tax plan at Oireachtas inquiry
 ? 
Ireland does not engage in "harmful tax competition" in the European Union, the European Commission has told an Oireachtas inquiry, in a marked change of tone from previous criticisms.
Defending plans for changes to the EU's corporate tax rules, the Commission officials rejected charges that they would lead, if implemented, to the harmonisation of rates across the Union.
Asked if the plan for a Common Consolidated Tax Base (CCCTB )was a "Trojan horse" for tax harmonisation, a leading Commission tax expert, Mr Bert Zuijdendorp was unequivocal. "No is the short answer," he said.
Such an attempt, if it was made, would be "an insult to the intelligence of the member states," he told the Oireachtas Finance, Public Expenditure and Reform committee in Leinster House.
Oireachtas questions?
The Commission officials were questioned by TDs and senators, including the Anti-Austerity Alliance and People Before Profit TD Paul Murphy, who asked if Ireland had engaged in harmful tax competition.
Mr Zuijdendorp said: "Do we consider Ireland today is engaged in harmful tax competition? I don't think the answer to that is yes. No. I don't think that is the case. We are in a better place now that we were ten or 15 years ago.".
The CCCTB plan, previously opposed by Ireland, was re-launched recently by the European Commission and Brussels insiders say there is more momentum behind the plan that when it was first proposed in 2011.
Even previously sceptical countries are now more open to the idea, though TDs and senators strongly expressed opposition. Officials from the Department of Finance and Revenue said that the Government had not yet taken a position.
The CCCTB would first introduce a common tax base across Europe with agreement on exactly what was taxable in corporate profits and what deductions and expenses could be allowed.
The second stage of the plan, if it is eventually accepted by EU states, would divide the tax paid by corporations amongst the member states by reference to labour, assets and sales.
Ireland has long feared that such an arrangement would lead to a substantial erosion of corporation tax receipts paid in Ireland – and suspect this is precisely why other European countries and the Commission want to progress the plan.
Multinational companies.
The Commission and several member states, including France and Germany, have always been irked at the relatively low rate of Ireland's corporation tax, and at the activities of multinational companies which channel their profits through Ireland to minimise tax bills.
TDs and Senators were hostile to the plan on Tuesday, with Fianna Fáil finance spokesman Michael McGrath td accusing the Commission officials of "seeking to rewrite our entire corporation tax code".
"This is a serious encroachment on the core competence of a member state," Mr McGrath said.
Sinn Féin finance spokesman Pearse Doherty TD said that the Commission was engaging in "a blatant attempt to pull the wool over politicians' eyes".
Fine Gael TD Peter Burke said the CCCTB would be "an unmitigated disaster for Ireland", while the committee's acting chairman, Fianna Fáil senator Gerry Horkan said that there were "serious reservations from an Irish perspective".
The Commission officials reminded the committee that unanimity was needed for the proposal to be adopted.
Nearly €13 million in Irish tax settlements in latest defaulters list
In total there were eight settlements in excess of €500,000 during the third quarter, while 32 were for more than €100,000
Settlements amounting to nearly €13 million were agreed with Revenue between July and September of this year, according to the latest tax defaulters' list.
The largest single settlement of €895,931 for underdeclaration of VAT was agreed with the property developers O'Keefe Developments, which was based in Keady, Co Armagh. The company is now in liquidation.
Two other property development firms also made settlements of more than €500,000.
E L McGettigan & Sons from Kilmacrennan, Co Donegal – which is also now in liquidation – settled for €733,639 for underdeclaration of both corporation tax and VAT, while the now dissolved Highball – which was based in Ballsbridge in Dublin – settled for €669,315 in relation to underdeclaration of VAT.
Meanwhile, medical consultant Michael Geary, with an address at Torquay Rd, Foxrock, Dublin, settled with Revenue for €894,470 in relation to underdeclaration of income tax.
According to the list of tax defaulters, Crossan Hennessy Newsagents on the Naas Rd, Dublin 12 reached a settlement of €507,936 after underdeclaring VAT and PAYE/PRSI.
In total there were eight settlements in excess of €500,000 during the third quarter, while 32 were for more than €100,000.
Three of the 64 settlements published, yielding €630,000, relate to Revenue's investigation into offshore assets and funds.
Big cuts needed to save Bus Éireann jobs & routes, says Minister Ross
Routes and jobs both under threat as losses expected to rise to €6m next year
Bus Éireann could be insolvent within two years, according to Transport Minister Shane Ross. The Minister for Transport Shane Ross has warned that Bus Éireann is facing insolvency within two years unless difficult decisions are made.
Mr Ross told his Cabinet colleagues between six and eight of the least profitable routes may have to be axed to bridge the funding gap at the company.
The Minister said the firm has reached a critical state in its financial situation and a number of unpopular decisions may have to be made.
Bus Éireann reported losses of up to €5.6 million last year and has projected a €6 million loss this year.
The semi-state company faults the Expressway services for the significant losses and is seeking to separate it from the rest of the firm.
In crisis?
It is also proposing a reduction in staff and the introduction of pay cuts for remaining employees.
Mr Ross told his Cabinet colleagues the losses were unsustainable and the semi-state company was now in crisis.
The bleak financial picture was outlined to the Minister recently when he met the chief executive of Bus Éireann, Martin Nolan. He also met the chair of the company, Aidan Murphy, on Monday.
Bus Éireann says there are too many buses on key routes

Bus Éireann seeks external review of Expressway plans

Bus Éireann drivers warn of industrial action on reform plan
Mr Ross said: "What they are looking at now is to find a solution to a critical situation in their finances."
The announcement was made as management and unions met at the Labour Court to discuss union requests for pay increases of up to 21 per cent for drivers.
Management did not engage on pay insisting they could not assess the claims outside of examining the other cost-cutting measures.
In a statement the company said: "Bus Éireann incurred a €5.6 million loss in 2015 and is forecasting a similar deficit for 2016, mainly due to losses on our commercial Expressway services.
"The company must advance our cost reduction plan.
"The company attended the Labour Court with employee unions today December 6th, to address a pay claim.
"Bus Éireann has previously stated that we cannot afford a pay increase, given the immediate cost savings required to address ongoing losses."
Mr Ross has backed the company and insisted it cannot afford the increases being sought by drivers.
The Minister and Bus Éireann will face stiff opposition to any proposals to cut staff or the company's operations.
Some opposition?
The Programme for Government commits to a full review of public transport policy and to investing in services including an updated bus fleet.
Fianna Fáil spokesman on transport Robert Troy said his party were totally opposed to any reduction in bus services or compulsory job losses. He said Bus Éireann is losing business to the private sector and the company is not responding adequately enough.
"It is unbelievable that despite this being highlighted by Bus Éireann for months, Minister Ross is only bringing it to Cabinet now," he said.
"You could question whether he is taking this seriously at all. We cannot have a situation develop here where connectivity is at risk. Rural services have already been decimated. Mr Ross now needs to examine the subsidies available to the company and how they can be better used," he added.
A recent report also warned Iarnród Éireann faces insolvency unless it gets more State money. And even with some additional Government funding, the routes from Limerick to Ballybrophy and Limerick Junction to Waterford could close. The National Transport Authority and Iarnród Éireann's review also said part of the Limerick-Galway route from Ennis to Athenry, which only came back into service in 2010 at a cost of €100 million, and the Wexford line south of Gorey could be shut, leaving Wexford town and Rosslare without a rail service.
The report found the semi-State needs an extra €103 million a year over the next five years to ensure its survival.
The chief executive of Bus Éireann, meanwhile, has made a number of appointments to its management team to assist with their financial difficulties. Mr Nolan confirmed Ray Hernon would be appointed as the new chief financial officer. Joe Kenny, who operated as the chief Human Resources Officer, left the company after over 30 years of service with the CIÉ group.
New RTE footage shows insurance scammers staging road crashes for fraudulent claims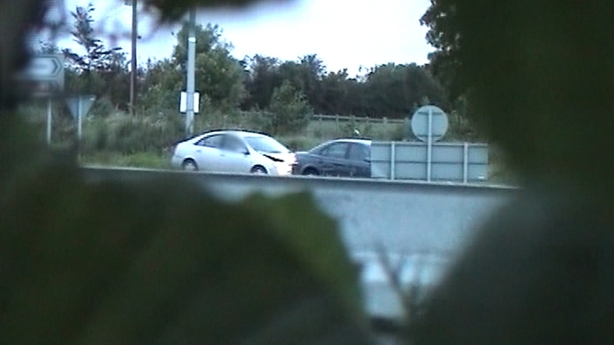 New footage of insurance scammers staging road crashes in order to lodge fraudulent claims has been broadcast for the first time.
Gardai filmed the footage, broadcast on RTE's Prime Time, that shows two crashes which were found to have been faked for insurance purposes.
Speaking to a former Garda Drug Trafficking and organised crime officer, reporter Fran McNulty hears that organised criminals are using insurance fraud to finance their criminal network.
In one of the clips, broadcast on Tuesday night, the aftermath of a crash between a van and a car is shown.
Footage shown on @RTE_PrimeTime shows people staging a car crash in order to make a fraudulent insurance claim
A car can be seen arriving on scene and two men exit this car and get into the crashed car.
It is only then that the emergency services are called to the late night incident.
In a separate piece of footage, the driver of a van that was rear ended by a car, instructs the man who crashed into him, to "move back and do it one more time".
Fraud Manager with Aviva Insurance Rob Smyth told RTÉ Prime Time that he is "quite satisfied that criminals are using insurance fraud as a way of funding their lifestyle".
"Unfortunately when police officers are stopping these people with cash, most of them have had an insurance claim in the past and it justifies having possession of that ten thousand euro of cash or that twenty thousand euro of cash, but the fact of the matter is, it is covering up their criminal activities," he said.
People are flying into Ireland as a result of the high levels of payouts for whiplash and soft tissue injuries here, the programme also reports.
According to Prime Time, these fraudsters are then hiring cars and crashing them.
Hertz's Michael Brennan tells RTÉ Prime Time that 20pc of its insurance reserve is set aside for suspected fraudulent claims.
"We have seen accidents staged within as little as thirty minutes from the time of the rental, in some instances with rentals as short as 24 hours," he said.
"But, within that period a road traffic accident is taking place resulting in multiple injuries but when examined at a closer level the circumstances of the accident, the circumstances of the rental and the testimony of our renter appears highly incredible".
Insurance Ireland tells RTÉ Prime Time that the payouts here are so out of kilter with other countries that fraud tourism and fraudulent claims are leading to what they term a "propensity" of people engaging in the illegal behaviour.
Every person that features in the footage, except for one, have been charged and convicted of offences.
Movember awareness exercise shows that men's health is in crisis in Ireland?
  
The Phibsboro firefighters (above left) who grew beards/moustaches for Movember 2016.
The people behind Movember, an annual event to raise awareness of men's health problems, have suggested that men's health is in crisis.
Last month, the Movember foundation created a space where men could discuss their health and get what was, for many, their first check-up.
The Movember & Co initiative used a free barber shop as a Trojan Horse to discover how well men were looking after themselves. It found that 41% of men did not check their testicles, even though testicular cancer is the most commonly diagnosed cancer among young Irish men aged 15 to 34.
More than half of the men (55%) did not take regular exercise, while 14% did not exercise at all.
Also, 61% of men had high cholesterol and, for 5%, it was very high. It is typical of what doctors usually find.
The campaign also highlighted men's mental health, with Movember on a mission to combat this crisis, too.
There were 380 pairs of men's shoes laid on the street outside Leinster House to symbolise the number of Irishmen who die by suicide each year.
The shoes were a powerful reminder that mental health does not discriminate by job, age, or income, but it does by gender, with men accounting for eight out of 10 suicides each week.
Movember has grown into the largest men's health foundation in the world and works year round to encourage men to take control of their health.
On average, globally, men die six years before women. Men also suffer from diseases that are often preventable with minor lifestyle changes.
Money raised during Movember is used to fund the Irish Cancer Society's Action Prostate Cancer programme.
Earth's day lengthens by two milliseconds a century,
Astronomers tell us?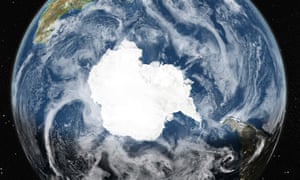 The gradual slowing of the planet's rotation is causing our day to lengthen, a comparison of nearly 3,000 years of celestial records has revealed.
Changes in the world's sea levels and electromagnetic forces between Earth's core and its rocky mantle also have effects on Earth's spin.
There may never be enough hours in the day to get everything done, but at least the forces of nature are conspiring to help out.
Astronomers who compiled nearly 3,000 years of celestial records have found that with every passing century, the day on Earth lengthens by two milliseconds as the planet's rotation gradually winds down.
The split second gained since the first world war may not seem much, but the time it takes for a sunbeam to travel 600km towards Earth can cost an Olympic gold medal, as the American Tim McKee found out when he lost to Sweden's Gunnar Larsson in 1972.
For those holding out for a whole extra hour a day, be prepared for a long wait. Barring any change in the rate of slowing down, an Earth day will not last 25 hours for about two million centuries more.
Researchers at Durham University and the UK's Nautical Almanac Office gathered historical accounts of eclipses and other celestial events from 720BC to 2015. The oldest records came from Babylonian clay tablets written in cuneiform, with more added from ancient Greek texts, such as Ptolemy's 2nd century Almagest, and scripts from China, medieval Europe and the Arab dominions.
The ancient records captured the times and places that people witnessed various stages of solar and lunar eclipses, while documents from 1600AD onwards described lunar occultations, when the moon passed in front of particular stars and blocked them from view.
To find out how the Earth's rotation has varied over the 2,735-year-long period, the researchers compared the historical records with a computer model that calculated where and when people would have seen past events if Earth's spin had remained constant.
"Even though the observations are crude, we can see a consistent discrepancy between the calculations and where and when the eclipses were actually seen," said Leslie Morrison, an astronomer on the team. "It means the Earth has been varying in its state of rotation."
The Earth formed from a spinning cloud of dust and gas 4.5bn years ago, but it is thought to have received an extra rotational kick when a Mars-sized object crashed into the young planet and knocked off the material that became the moon. In that cataclysmic event, a day on Earth may have leapt from six hours to 24 hours.
But astronomers have long known that Earth's spin is slowing down. The main braking effect comes from tides caused by the moon's gravity. "The heaping up of water drags on the Earth as it spins underneath," said Morrison. As Earth's rotation slows, the moon's orbit grows by about 4cm a year.
Tidal braking is not the only force at work though. The astronomers found that Earth's spin would have slowed down even more had it not been for a counteracting process. Since the end of the most recent ice age, land masses that were once buried under slabs of frozen water have been unloaded and sprung back into place. The shift caused the Earth to be less oblate – or squished – on its axis. And just as a spinning ice skater speeds up when she pulls in her arms, so the Earth spins faster when its poles are less compressed.
Changes in the world's sea levels and electromagnetic forces between Earth's core and its rocky mantle had effects on Earth's spin too, according to the scientists' report in Proceedings of the Royal Society. The different forces seem to drive cycles in the Earth's rotation spanning decades to centuries, with one cycle repeating every 1500 years.
"Geological processes occur on long time scales which makes direct observation of their evolution extremely difficult on human timescales," said Jon Mound, a geophysicist at Leeds University who was not involved in the research. "This is a particular problem for phenomena such as the Earth's rotation which don't leave direct evidence in the geological record."
"In many ways this is an amazing result that ties together a wide range of investigations at opposite ends of the scale of technological sophistication to determine to high precision an extremely small effect," he said.