Saturday 19th November 2016
Almost 200 countries agree climate time-frame change and make appeal to Trump
Marrakesh conference agrees to work out a rule book by December 2018
Members of International delegations at the climate conference in Marrakesh on Friday.
Nearly 200 nations agreed around midnight on Friday to work out the rules for a landmark 2015 global deal to tackle climate change within two years in a new sign of international support for a pact opposed by US President-elect Donald Trump.
At the end of two-week talks on global warming in Marrakesh, which were extended an extra day, many nations appealed to Trump, who has called climate change a hoax, to reconsider his threat to tear up the Paris Agreement for cutting greenhouse gas emissions.
Showing determination to keep the Paris Agreement on track, the conference agreed to work out a rule book at the latest by December 2018.
A rule book is needed because the Paris Agreement left many details vague, such as how countries will report and monitor their national pledges to curb greenhouse gas emissions.
Two years may sounds like a long time, but it took four to work out detailed rules for the 1997 Kyoto Protocol, the Paris Agreement's predecessor, which obliged only developed countries to cut their emissions. Paris requires commitments by all.
The final text also urged rich nations to keep building towards a goal of providing $100 billion a year in climate finance for developing countries by 2020.
Moroccan Foreign Minister Salaheddine Mezouar told a news conference that Marrakesh had been the start of turning promises made in Paris into action.
"We will continue on the path," he said, urging Trump to join other nations in acting to limit emissions.
Fiji's Prime Minister Frank Bainimarama, who will host next year's climate meeting in Germany, invited Trump to drop his scepticism about climate change and visit the South Pacific nation to see the effects of stronger storms and rising seas.
Trump plans to favour fossil fuels over renewable energies and has threatened to halt any US taxpayer funds for UN climate programmes.
On Thursday, governments reaffirmed their commitment to "full implementation" of the Paris accord which seeks to phase out greenhouse gas emissions this century and to limit a global average rise in temperature to "well below" 2 degrees Celsius (3.6 degrees Fahrenheit).
"Not one country has said that if President Trump pulls the United States out of Paris, they will follow him," said Alden Meyer of the Union of Concerned Scientists.
Environmental groups said the outcome in Marrakesh was a step in the right direction, but many issues needed to be resolved over the next two years, including funds for developing nations.
"Rich countries have been trying to wriggle out of their pledges to help poorer countries meet the costs of coping with impacts and greening their economies," said Harjeet Singh at ActionAid.
Also on Friday, a group of 48 developing countries most at risk from climate change said they would strive to make their energy production 100 percent renewable "as rapidly as possible", as part of efforts to limit global warming.
The Social Democrats joint leaders call for radical changes in Ireland?
Party seeks end to religious discrimination, repeal of the 8th amendment
  
Catherine Murphy (centre) and Róisín Shortall address the party event in Dublin.
The joint leaders of the Social Democrats have called for radical changes in Irish society including an end to religious discrimination, repeal of the 8th amendment, an end to corruption, and prioritising public services over tax cuts.
Catherine Murphy and Róisín Shortall set out a vision for the party based on the Nordic political model, with a strong liberal outlook, at the first national conference of the new party.
In their leaders' address to the conference at the Dublin Convention Centre last night, Ms Shortall and Ms Murphy emphasised homelessness, affordable homes, a universal health system free at the point of delivery, as well as saying that spending on public services should always be prioritised over health cuts.
Speaking to about 300 members, the leaders called for repeal of the Official Secrets Act, as well as the Ministers and Secretaries Act. Ms Shortall said that it would open up government.
She also said that the Social Democrats in power would also ensure that those found guilty of white-collar crime and corruption would be put beyond bars. The part, she said, would establish an anti-corruption agency.
Both Ms Murphy and Ms Shortall called for repeal of Section 7 of the Equal Status Act. That they said would remove the "baptism barrier" and ensure that there would be no bar on grounds of religion preventing children being enrolled in faith-based schools.
"The law of the land, as it currently stands, is that state-funded schools are perfectly entitled to refuse entry to children as young as four because they are not signed up to a particular religious belief.
"Even schools which do allow access to children of different faith, or no faith, continue to expose those children to a religious ethos to which they do not subscribe. This is entirely unacceptable."
Ms Murphy said the party would also pledge to abolish zero hours contracts if in power.
Ms Shortall said: "Across the world people are hurting and are seeking to lash out at an establishment that has hurt them.
"But lashing out is not enough; we want to replace anger with hope; hope that things will be better for the many and not just for the chosen few. Brexit and the unknown quantity of a Trump presidency have the potential to impact negatively on all of us, and on our ability to compete on the world stage."
She said the most successful countries were those where the gap between rich and poor was smallest. "The countries that manage to achieve this, are ones which strive towards equality of outcome. Invariably the Nordic countries of Denmark, Sweden and Norway deliver better on these successful outcomes."
Ms Murphy was highly critical of the reforms that have taken place over the past decade, saying they were driven by savage cuts.
"We see it in our chaotic health service; in our ever-worsening homelessness and housing crisis; in our underfunded and disjointed public transport system; in the second most expensive childcare costs in the world; and an educational system where parents are increasingly being asked to fund basic services such as school-heating costs."
Ms Shortall also committed the party to a goal to end consistent child poverty by 2021.
On housing, Ms Murphy called on the Government to take immediate action to ensure long term rent certainty.
"We have to immediately free up many of the 200,000 vacant homes across the country," she said.
As much as 130,000 customers hit by Three mobile data breach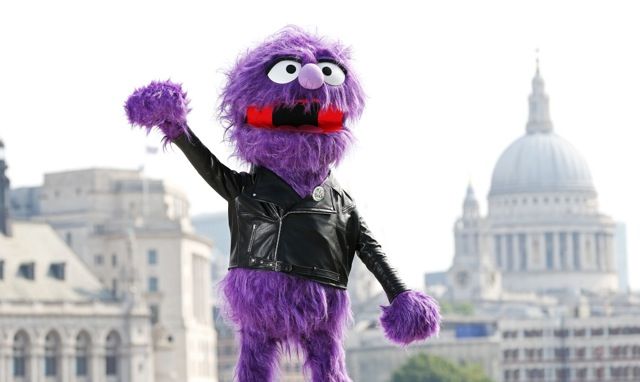 The primary purpose of this was not to steal customer information but was criminal activity to acquire new handsets fraudulently.
More than 130,000 users of the Three mobile network has been compromised in a cyber security breach.
Customer information from more than 130,000 users of the Three mobile network has been compromised in a cyber security breach, the mobile operator has said.
Three boss Dave Dyson said in a statement that all affected customers were being contacted individually and that while personal information had been accessed, no financial information had been compromised.
Three men were arrested after the data breach was revealed, over the alleged fraudulent use of the company's phone upgrade system in attempted to steal handsets.
"As you may already know, we recently became aware of suspicious activity on the system we use to upgrade existing customers to new devices and I wanted to update all our customers on what happened and what we have done," Mr Dyson said.
"On 17th November we were able to confirm that eight customers had been unlawfully upgraded to a new device by fraudsters who intended to intercept and sell on those devices.
"I can now confirm that the people carrying out this activity were also able to obtain some customer information.
"In total, information from 133,827 customer accounts was obtained but no bank details, passwords, pin numbers, payment information or credit/debit card information are stored on the upgrade system in question.
"We believe the primary purpose of this was not to steal customer information but was criminal activity to acquire new handsets fraudulently."
Three said it was continuing to work with law enforcement agencies, and as a precaution additional security measures had been placed on customer accounts.
The company had been criticised by some customers on social media for what was seen as a muted response to the breach, however Mr Dyson said Three would address all consumer concerns.
"I understand that our customers will be concerned about this issue and I would like to apologise for this and any inconvenience this has caused," he said.
"We are contacting all of these customers today to individually confirm what information has been accessed and directly answer any questions they have."
Security experts have again called for major companies with large amounts of customer data to do more to protect consumers.
The breach is the latest in a string of cyber attacks and data breaches, including those on TalkTalk and Yahoo.
How stages of prostate cancer are determined?
    
Any diagnosis of cancer has its own method of staging, which is a way to describe how much cancer is in your body and where it's located.
Any diagnosis of cancer will have its own method of staging of the cancer detected. Cancer staging is a way to describe how much cancer is in your body and where it is located.
Staging of prostate cancer gives the doctor the information he needs to know on how big the tumor is, whether it has spread or not and if it has spread, where has the cancer gone to.
Staging is necessary for several reasons:
Testing for prostate cancer?
 When a man is diagnosed with prostate cancer, the initial staging is based on the results of PSA blood tests, biopsies, and imaging tests. This phase of staging is referred to as clinical staging.
A PSA blood test is used primarily to screen for prostate cancer and it measures the amount of prostate specific antigen (PSA) in the blood. PSA is a protein produced by both cancerous and noncancerous tissue in the prostate gland.
The higher the level of PSA is an indication of a more advanced cancer. The doctor will want to know how fast the PSA levels have been rising from test to test as a faster increase could indicate a more aggressive tumor.
A biopsy of the prostate can be done in the doctor's office and the results from this can tell what percent of the prostate is involved. It can also determine a Gleason score, which is a number from 2 to 10 showing how closely the cancer cells look like normal cells when viewed under a microscope.
If the score is less than 6, it suggests the cancer is slow growing and not aggressive. A higher number indicates a faster growing cancer that is likely to spread.
Imaging tests used to determine prostate cancer can include CT scans, MRI, or a bone scan.
How prostate cancer is staged and what they mean.
Stage I cancer
This stage is known as localized cancer, as the cancer has been found in only one part of the prostate.
Stage I cancers cannot be felt during a digital rectal exam or seen with imaging tests. If the PSA is less than 10 and the Gleason score is 6 or less, stage I cancer is most likely a slow growing cancer.
Stage II cancer
This stage of cancer is still localized and has not spread beyond the prostate but is more advanced than stage I.
In stage II, the cells are less normal than stage I and may grow more rapidly. There are two types of stage II prostate cancer: Stage IIA, which is found only on one side of the prostate; and Stage IIB, found in both sides of the prostate
Stage III cancer
This stage of cancer is called locally advanced prostate cancer and has spread outside the prostate into local tissue such as the seminal vesicles, the glands that make semen.
Stage IV cancer
This stage of cancer has spread to distant parts of the body, such as nearby lymph nodes or bones of the pelvis or spine. It could have spread to other organs such as the bladder, liver, or lungs.
For men diagnosed with stage I, II or III prostate cancer, the goal is to cure the cancer by treating it and keeping it from returning.
For men diagnosed with stage IV prostate cancer, the goal is to improve symptoms and to prolong life as in most cases, stage IV prostate cancer is not curable.
The stage of prostate cancer along with the PSA and Gleason score will help the doctor to decide on the best treatment taking into account a man's age, overall health, symptoms, side effects of treatment, and what are the chances the treatment can cure the cancer.
More than

38,000 people killed

on Irish roads since records began in 1959
The stats come ahead of World Day of Remembrance for Road Traffic Victims
Records show that a total of 38,787 people have been killed on Irish roads since records began in 1959.
While 14,839 people have been killed on roads in Northern Ireland since deaths were first recorded there in 1931.
The statistics come ahead of World Day of Remembrance for Road Traffic Victims, to be held on Sunday November 20th.
Ceremonies are to be held to mark the day across the island.
The transport minister, Road Safety Authority (RSA), An Garda Síochána, the Police Service of Northern Ireland (PSNI) and road safety groups are calling on road-users to join the international community to mark the day.
Transport Minister Shane Ross has welcomed the fact that people both north and south were coming together to remember all the lives lost on the island's roads.
"Many lives have been saved and injuries prevented as a result of the collaborative work by road safety agencies on both sides of the border in recent years so it is fitting that we should come together on World Day of Remembrance for Road Traffic Victims' to remember those who have tragically died on the road and to also think of their families."
"I would also like to acknowledge the great work done by those in the emergency services and medical professionals, on both sides of the border, who have to deal with the aftermath and consequences of collisions.
"We will be thinking of them too on Sunday and the life-saving work that they do."
"People just like you and me have lost their lives"
While Northern Ireland's Infrastructure Minister, Chris Hazzard, added:  "Across many generations thousands of families have been devastated by the heartache of road tragedy.
"Almost 15,000 people, people just like you and me, have lost their lives across the north since records began.  Many others have been seriously injured and are living with the physical and emotional scars.
"Road safety is a continuous challenge and road deaths do not discriminate. All road users are vulnerable – every journey, every day, every road."
Chief Superintendent Aidan Reid of the Garda National Traffic Bureau said: "This Sunday gives us all an opportunity to reflect on our behaviour on the roads. An Garda Síochána is committed to working with communities and organisations to make every effort to keep our roads free from tragedy, but our biggest enemy is complacency."
While PSNI Assistant Chief Constable Alan Todd said: "So far this year, Police officers have visited the homes of 59 families across Northern Ireland to deliver the devastating news that one of their loved ones has been killed on our roads.
"Many more have received news of serious injuries. Behind every statistic, every news report, there are families and friends who have been affected and we must remember them."
The Day of Remembrance for Road Traffic Victims was first held in 1993 in the United Kingdom.
Since then it has been organised by non-governmental organisations in a number of countries.
It was created as a means to give recognition to victims of road traffic crashes and the plight of their loved ones who must cope with the emotional and practical consequences of these events.
On October 26th 2005, the United Nations adopted a resolution which calls for governments to mark the day each year.
Global sea ice (Antarctica) shrinking at never before recorded speeds,
Scientist's now warn
Climate change experts say the repercussions of warmer sea temperatures are already being felt.
While ice in the Arctic is close to reaching record lows, the Antarctic has seen sea ice running at lowest ever levels since records began.
Global sea ice is retreating at unprecedented speed with its impact already being felt across the globe, a leading scientist has warned.
While ice in the Arctic is close to record lows, the Antarctic has seen sea ice running at lowest ever levels for this time of year since records began.
Professor Peter Wadhams, head of the polar ocean physics group at Cambridge University, said rates of ice growth in winter had slowed and rising temperatures were causing it to melt faster in the summer, causing a dramatic reduction in area and thickness.
He warned the global repercussions of the reduction of sea ice were already being felt, long before the ice has fully disappeared.
"As the ice area gets less, you're changing the albedo of the earth, which is the fraction of solar radiation that gets reflected straight away back into space, so you're absorbing radiation which warms the earth quicker creating a feedback effect as the ice retreats,"
"The only secure way of stopping the sea ice to retreat is stopping warming the climate and that is really by reducing our carbon dioxide emissions."
He also warned of the disastrous implications melting sea ice had for rising sea levels across the world.
According to a new study, sea water levels have risen by almost 7.8 inches due to ice melting since 1870, causing flooding of low-lying coastal communities and displacement of fish populations fleeing increasingly warm waters.
"As the ice retreats you get warmer air over the Arctic and that warmer air spreads out to places like Greenland's ice cap causing it to melt faster in the summer than it did in the past, which is contributing to global sea level rise," he said.
He also warned of the release of the powerful greenhouse gas methane from the seabed as the ice melts, a gas that scientists recognise as a key driver of climate change.
"We are now seeing huge plumes of methane coming up to the surface from methane being released from the seabed," he told The Independent.
"The ice in summer has shrunk back from all the seas around the edges of the arctic and without the sea ice, those seas around the edge can now warm up because the water is shallow which allows this warmer water to bathe the seabed.
"The seabed at the moment is covered with permafrost, frozen ground, hiding a large volume of methane underneath. As soon as the warmer water starts to act on the seabed the permafrost melts and the methane is released."
Sea surface temperatures (SSTs) in October were unusually high over the Chukchi and Beaufort Seas, as well as the Barents and Kara Seas along the Eurasian coast, helping to limit ice growth (Climate Change Institute/University of Maine)
Concern is also growing among the scientific community over Donald Trump's election as US president.
Last week, what is hoped will be one of the biggest ever environmental campaigns was launched by a group of scientists and environmentalists in an effort to convince the President-elect that global warming is real.
Professor Wadhams warned that Mr Trump's stance as a climate change denier could be "a disaster and a catastrophe for the world".
"I recently attended the Marrakech climate change conference and there was enormous concern because the US delegation who signed the Paris agreement is still Obama's administration," he said.
"Legally the US is taking part fully in the Paris accords but as John Kerry was saying, his administration would only be in office for the next two months. There's general gloom everywhere, you quiver with fear with the rest of the globe for the future."
However, Professor Wadhams, who recently published a book on the shrinking of sea ice, A Farewell to Ice, said there was hope for the future if the proper measures were put in place.
"One measure to stem the methane emissions from the seabed would be a kind of fracking method that the oil industry suggests which would be to drill down through these sediments, open up cavities which would then be filled with methane when you pump it out," he said.
"Global warming and climate change is not going to be easy to reverse, especially sea level rise as that just seems to continue inexorably. The only way that's been suggested that might work is 'marine cloud brightening', a form of geoengineering where you inject very fine water particles into the bottom of low cloud, these particles evaporate and it makes them brighter which will reflect more solar radiation.