Friday 29th July 2016
AIB performs poorly in latest European bank stress test
   
Andrea Enria, chairman of the European Banking Authority: "Whilst we recognise the extensive capital raising done so far, this is not a clean bill of health."
Italy's Monte dei Paschi, Royal Bank of Scotland (RBS) and AIB emerged as the biggest losers in the EU's banking stress tests, which largely found that the region's top 51 banks had enough capital to withstand another financial crisis.
While the tests abandoned their previous pass or fail marks, Italy's embattled Monte dei Paschi was the clear failure – its key capital ratio turned negative by the end of the three-year adverse scenario of the test, indicating the bank would be insolvent.
Immediately before the results were published, the bank said it would raise €5 billion of capital and offload €9.2 billion of bad loans. Earlier yesterday, it rejected a rescue proposal from Corrado Passera, the veteran Italian executive and former minister, in partnership with Swiss bank UBS.
As well as the worst end-point capital position, Monte dei Paschi had the biggest deterioration in its key capital ratio – known as its fully loaded common equity tier one (CET1) ratio, which takes into account new regulations due to come in soon.
That ratio fell 14.51 percentage points for the stricken Italian bank – more than four times the average 340 basis-points deterioration – leaving it with a ratio of -2.44%. The ratio across the sector was 9.2%.
Headline figures?
AIB had the second biggest fall in its fully loaded CET1 ratio, losing 880 basis points to leave it at just 4.31%. That makes the Irish government's hopes of reprivatising the bank over the coming years more distant because the headline figure is likely to spook investors, even though it penalises the banks under some rules that will not come into effect until 2022.
On a country-by-country basis, Ireland's two tested banks – AIB and Bank of Ireland – averaged the lowest CET1 ratio on a fully loaded basis, with an average of 5.21%. On a transitional basis, the Irish banks have a fully loaded ratio of 7.54%, the second weakest in the group, after Austria's 7.32%.
The UK government also faces questions as RBS had the third biggest fall in CET1 ratio, losing 745 basis points to leave it at 8.08%, still the 13th best in the group. Barclays also emerged in a relatively weak position with a fully loaded CET1 ratio that fell from 11.4% to 7.3% in the adverse scenario.
The overall results were less dramatic than those of the ECB's inaugural analysis in 2014, which revalued the balance sheets of almost 130 banks and ordered the sector to raise €25 billion. Those tests were widely discredited by the market as not harsh enough. The latest tests, while less closely watched, are expected to face similar criticism.
Brexit effect?
"Whilst we recognise the extensive capital raising done so far, this is not a clean bill of health," Andrea Enria, chairman of the European Banking Authority said. "There remains work to do, which supervisors will undertake in the SREP [regulatory engagement] process."
Europe's banks have raised €180 billion since the end of 2013. Several issued statements stressing that even though the tests were tougher, their results were better than in 2014.
The latest tests have already come under fire for not capturing shocks such as the UK's unexpected decision to leave the EU, and negative interest rates. While they do include market shocks that are more severe than those seen in the immediate aftermath of the Brexit vote, the scenario does not capture the outsize risk for certain banks.
The adverse scenario included falls in real EU gross domestic product of 1.2% in 2016, 1.3% in 2017 and 0.7% in 2018 – a progression that is 7.1% worse than the expected 'baseline' scenario. The stress tests also do not include the likely impact of some regulations that have not yet been finalised, known as 'Basel IV'.
Two-thirds of the Republic of Irl. 'would vote for an united Ireland'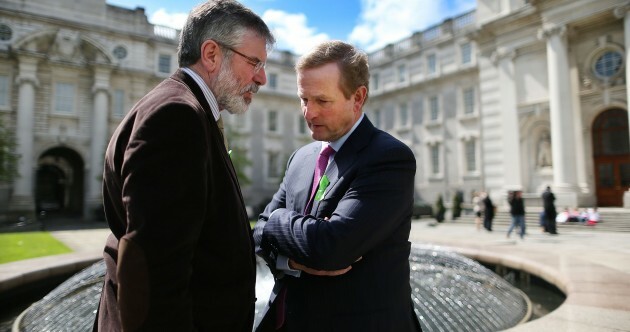 Voters in Dublin were less likely to vote in favour of a united Ireland
Two out of three people in the Irish Republic would vote for a united Ireland, a major opinion poll has found.
Pollster Red C said its latest national survey – weeks after the Brexit result – shows a sharp rise in support for reunification since a similar opinion poll six years ago.
Asked how they would vote if a referendum was held tomorrow, 65% of the sample electorate said they would vote in favour of a united Ireland.
Some 30% said they would vote against it, while 5% said they were undecided.
The findings show an 8% jump in support for a united Ireland since Red C posed the same question in a poll carried out for the Sunday Times in 2010.
The shock Brexit result last month has sparked a renewed debate about a potential referendum on the Irish border. A majority of voters in Northern Ireland want to remain as part of the European Union.
Remain campaigners, including Sinn Fein Deputy First Minister Martin McGuinness, have insisted their wishes must be respected.
But Leave backers, among them Democratic Unionist First Minister Arlene Foster, have insisted the EU referendum result is a UK-wide decision.
Fianna Fail leader Micheal Martin said he hoped the Brexit result would lead to a united Ireland.
However, Taoiseach Enda Kenny has in recent days retreated from his earlier talk of a border referendum.
The latest Red C poll also shows Mr Martin's Fianna Fail is the most popular party in the Republic. Arch-rivals Fine Gael rely on his support for their minority government, formed after weeks of negotiations following a huge split in the vote earlier this year.
In a cross border survey last year by broadcasters RTE and BBC Northern Ireland, 66% of people in the Irish Republic said they would like to see a united Ireland in their lifetime.
But only 30% in Northern Ireland held the same view, with 43% saying they would not like to see reunification.
For the latest poll, carried out for bookmaker Paddy Power, Red C interviewed a sample of 1,000 voters in the Irish Republic between July 25 and 27.
Support for a united Ireland was equal at 65% among both men and women.
More (69%) in less well-off social groups than better-off groups (59%) said they would vote for reunification.
Voters living in Dublin (56%) were less likely to vote in favour of a united Ireland than those living outside the capital (68% to 69%).
Sinn Fein (79%) and Fianna Fail (71%) supporters were most likely to back reunification, while Fine Gael (58%) voters were least likely.
There was a clear majority in favour among all age groups, particularly among those aged 55 to 64 (70%).
Mortgage lending on the up as property prices rise to 6.6%
House prices dropped slightly in Dublin last month but were up elsewhere in Ireland
Nationally, residential prices are 35.4% lower than at their highest point since 2007.
Mortgage lending by Irish banks rose €105 million in June, the largest increase since early 2010, new figures from the Central Bank reveal.
However, in annual terms, lending for house purchased declined by 2% with household repaying €1.6 billion more than was advanced in new loans.
The figures comes as new figures from the Central Statistics Office (CSO) show residential property prices across the country rose 6.6% in the year to June .
While prices dipped last month in Dublin, they rose everywhere else, according to the data.
Overall, prices in the capital are now 33.5% lower than their zenith in early 2007. In the same time frame, apartments in Dublin are 41.8% lower.
The Residential Property Price Index for June showed the 6.6% increase for the year to June compared with 6.9% for May and by 10.7% in the year to June 2015.
A June decrease.
Prices decreased by 0.1% during the month and by 0.7% in Dublin, but were 4.5% higher than a year ago.
Dublin house prices decreased by 1% during the month and were 5% higher compared with a year earlier, while apartment prices were 0.5% lower when compared with the same month in 2015.
"However, it should be noted that the sub-indices for apartments are based on low volumes of observed transactions and consequently suffer from greater volatility than other series," the CSO said in a statement.
Nationally, residential prices are 35.4% lower than at their highest point in 2007.
Housing market crisis not reflected?
Property Industry Ireland (PII), an-Ibec affiliated group that represents businesses working in the property and construction sector, said house price data did not properly reflect the crisis occurring in the housing market.
"While house prices increased by 6.6% in the last year, rents grew by 10% in the same period. The displacement of the housing crisis into the rented sector is largely driven by the continued exodus of landlords and an increased cohort of tenants, many of whom are renting longer than they expected because of the deposit rules introduced by the Central Bank last year," said PII director Peter Stafford.
Merrion chief economist Alan McQuaid said that after average house price rises of 12.9% in 2014 and 10.6% last year we would likely see a more modest increase of between 6% and 6.5% for 2016, based on current data.
Elsewhere, Davy analyst David McNamara said Brexit brings a potential headwind in the near term for property demand but the stockbrokers still expect house price inflation to settle at 5% by year end.
Irish consumers facing higher electricity bills as PSO levy to rise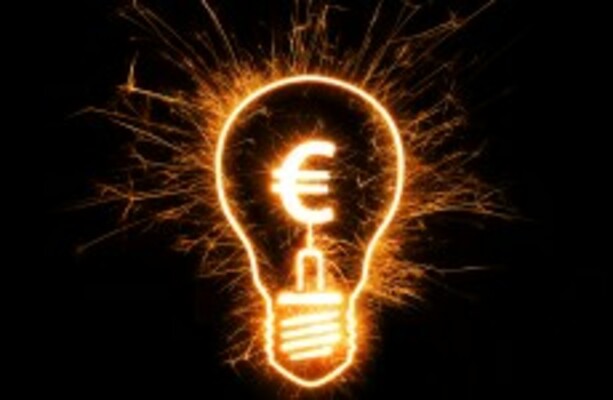 Irish homeowners and businesses are facing higher electricity bills after a decision to raise the levy on their bills to support renewable energy and to ensure security of energy supply

.

The Public Service Obligation (PSO) levy is to go up by 20%, the Commission for Energy Regulation has decided.

The move will mean the levy on domestic bills will rise by almost €14 to €82 a year, once value added tax is applied, according to calculations by Simon Moynihan ofBonkers.ie.

For commercial electricity users, the levy is going from €214.5 this year to €254.16 – an increase of €39.66, or 18.5%. This figure excludes VAT as business can reclaim the tax.

Mr Moynihan said: "The energy regulator had initially proposed an increase of 32% in May, so there is some relief with today's news."

The higher levy will apply from October.

The PSO levy is a subsidy charged to all electricity customers to support national policy objectives related to renewable energy, indigenous fuels (peat) and security of energy supply

The higher levy is despite a 35% drop in wholesale gas prices, the main input for electricity generation.

Lower wholesale energy prices mean that more financial support has to be paid to ensure security of electricity supply.

Meanwhile, a separate report from the energy regulator shows that almost 80,000 customers have switched electricity supplier and 25,000 customers have switched gas supplier since last year.

It said while customer switching continues to be a key indicator of competition, an increasing number of customers are negotiating better terms and prices with their existing suppliers.
Herbs can act as a natural pain relief property
Rosemary and thyme have been praised for their pain-relief properties.
Herbs have been found to help tackle the pain of cancer and other diseases.
Next time you cook a meal you may want to chuck in some rosemary and thyme, as the ingredients not only add aroma and taste but they act as natural painkillers, a new study has found. Chemical components diterpenoids act as an analgesic to pain and inflammation, even those that stem from cancer and other serious illnesses. Diterpenoids – which come in two kinds, carnosol and carnosic acid – are found in fungi and select plants,
German and Italian scientists have noted. But rosemary and thyme hold some of the highest levels, and therefore may work wonders when included in cooking. Experiments on human cells and mice discovered the chemical components block enzymes that cause inflammation and pain in the body, and Dr Giuseppe Bifulco of Italy's Salerno University is keen to promote herbs as a means of pain relief.
"Two key enzymes of inflammation, are primary targets of carnosol and carnosic acid which are major bioactive ingredients of herbs that are used as spices – namely sage and rosemary," he said of the findings, published in the British Journal of Pharmacology. "Our study provides comprehensive insights into their anti-inflammatory mechanism."
These results follow on from a discovery in March (16) that rosemary was a common ingredient used in an Italian village, where a majority of residents lived to be over 100.
But the herbs aren't the only natural means of pain relief, and if you want to go further down the scented route you can try turmeric and cloves too.
Or, a good soak in a hot bath and acupuncture are good options for those whose palettes aren't acquainted to such fragrant flavours.
Cockroach milk a potential new Superfood
An new study now suggests? 
Cockroaches aren't exactly the most favored of insects, and all kinds of methods are used to get rid of the bugs often dwelling in the kitchens and bathrooms of the world. However, a recent study has shown that cockroach milk can serve as a superfood for humans.
IUCrJ, a journal from the International Union of Crystallography (IUCr), recently published a paper studying the milk from the viviparous cockroach named Diploptera punctata. Statistics in the paper indicate that cockroach milk is estimated to contain over three times the energy of cow milk of the same mass.
Cockroach milk is different from what we call milk in daily life. It is a crystal of proteins, fats and sugars, which are important for the growth of baby cockroaches. "The protein crystals are milk for the cockroach infant. It is important for its growth and development," said Leonard Chavas, one of the project's researchers.
Sanchari Banerjee, one of the main authors of the paper, told Times of India that "the crystals are like a complete food — they have proteins, fats and sugars. If you look into the protein sequences, they have all the essential amino acids."
Cockroach milk may serve as a superfood for human but it is not expected to be found in supermarkets any time soon.
In the research, the milk was extracted from the gut of the Diploptera punctata, which is not an efficient way for massive production. There are still some obstacles before scientists. "For now, we are trying to understand how to control this phenomena in a much easier way, to bring it to mass production," Chavas explained to CNN.
The research can't ensure you the opportunity to enjoy cockroach milk, but it does offer the hope of turning what is often seen as an unsightful creature into something more.