Thursday 21st July 2016
Ireland aims to end housing shortage by doubling buildings purchase/output by 2019
Ireland was left with a surplus of houses after a 2008 property crash that cut values in half but while some out-of-town housing estates lie empty.
Ireland will aim to at least double its housing output by 2019, the government said on Tuesday, announcing a raft of measures to tackle a chronic shortage that is raising living costs and homelessness.
Ireland was left with a surplus of houses after a 2008 property crash that cut values in half but while some out-of-town housing estates lie empty, property has become scarce in cities like Dublin where the population is growing rapidly.
The government will speed up the planning process, assist first-time buyers and boost social housing to address the failure for the last six years to build half the 25,000 homes analysts say are needed nationwide each year to meet demand.
"We want to get to 25,000 by 2019, and I agree with many that we need to go well beyond 25,000 in terms of making up for the deficit that has been there now for a decade. In many ways, we need to get to between 30,000 to 35,000," Irish housing minister Simon Coveney told a news conference.
While property prices are recovering and are now a third below peak, the cost of a building a new house exceeds the sale price in many instances and Coveney said government would help cut the cost by funding infrastructure projects on key sites and by freeing up state-owned land for residential development.
A Help to Buy scheme similar to the British government's mortgage guarantee programme will be introduced in October's budget to help boost demand among first-time buyers, alongside supply side measure to try to stop the scheme just resulting in higher house prices.
Coveney said the government would discuss the scheme with Ireland's Central Bank which introduced strict new deposit rules to curb excessive mortgage lending last year. The scheme will be back-dated to ensure activity does not stall in the meantime.
The National Asset Management Agency (NAMA), the 'bad bank' set up in 2009 to mop up toxic assets in the financial system, will also be put under pressure to see if it can deliver more than the 20,000 new homes it has promised to build by 2020, Coveney said.
Rents have soared as a result of the shortages and are above peaks hit during the property boom in Dublin, damaging Ireland's competitiveness and driving an increasing number of families still suffering from the financial crisis into homelessness.
SDLP leader Colum Eastwood echoes Enda Kenny's call to look again at vote for united Ireland
The leader of the SDLP has followed the Taoiseach in suggesting a united Ireland must now be looked at in the wake of Brexit, 
Colum Eastwood has said that the reunification of Ireland is "the biggest and best idea around" adding that it would be a "natural" way forward in the context of Britain leaving the EU.
His comments come after Enda Kenny this week opened up the possibility of a border poll in the context of Brexit negotiations.
Speaking at the MacGill Summer School in Donegal earlier this week Mr Kenny said: "If there is a clear evidence of a majority of people wishing to leave the United Kingdom and join the Republic that that should be catered for in the discussions that take place."
Mr Eastwood, who was speaking in Glenties this morning said: "Much of the headline talk at MacGill this week has focused on the prospect of a further constitutional change through the calling of a border poll.
"This is a natural and welcome development."
He told those attending the summer school that the events of the past few months have proven that "political life can no longer afford to presume the permanence of anything".
"The SDLP, as a party, continues to believe that the reunification of Ireland is the biggest and the best idea around.
"However if the Brexit result and the demise of David Cameron has also taught us, it is that we should make sure to fight referenda that we are confident of winning".
He added: "Scottish independence campaigners produced a 670-page document outlining the path to independent nationhood and how it would operate.
"It was credible and detailed. Irish nationalism now needs to start on its page one."
Speaking about growth figures released last week which were described as "leprechaun economics" after they showed a 26.5% jump in projections Mr Eastwood said these figures made us realise that statistics do not always reflect reality.
"I think the CSO did us all an inadvertent favour last week in releasing their revised growth rate of 26%.
"The absurdity of those figures made us all sit up for a moment and realise that statistical facts do not necessarily correspond with reality. Sometimes ridicule manifests the most lasting realisations.
"If we are to reignite the European project we must escape from the culture of a distant centralism which has ceaselessly enveloped modern political thinking.
"A renewal of the European vision is therefore badly needed," Mr Eastwood said.
Irish navy rescues another 60 migrants from Mediterranean total now over 10,000 since 2015
The Taoiseach Enda Kenny inspects a Guard of Honour drawn from the LÉ James Joyce's company before the naming and commissioning ceremony for the Irish naval vessel in Dún Laoghaire.
An Irish navy vessel rescued more than 60 more migrants from rubber crafts near Tripoli on Wednesday.
This brings the total number of migrants rescued in the Mediterranean by the Irish Naval Service since May 2015 to over 10,000.
The LÉ James Joyce was deployed to assist in the rescue following a request from the Italian Maritime Rescue Co-ordination Centre.
The Minister of State for Defence Paul Kehoe praised the Irish Naval Service for its assistance with the current migrant crisis in the Mediterranean.
"I wish to congratulate the Naval Service for the excellent role they have played in saving the lives of so many migrants since Naval Service vessels were first deployed in May 2015. The Government and I are very proud of [their] efforts," Minister Kehoe said.
He added: "The deployment of Irish Naval vessels to the Mediterranean to engage in humanitarian search and rescue tasks is an important element in Ireland's response to the migration crisis in the Mediterranean.
"The success of these operations demonstrates clearly the value of Ireland's participation in this important work.
"Unfortunately thousands of people continue to make the very dangerous journey across the Mediterranean."
He concluded: "The requirement for humanitarian search and rescue operations in this part of the world remains and Ireland will continue to play its part."
The LÉ James Joyce set out just after 9am on Wednesday morning and the 63 rescued people were then transferred from two rubber crafts to the ship.
The 63 people were then given food and water, as well as receiving any required medical treatment.
They were then transferred to the MV Phoenix, which transported the migrants to a designated port of safety.
The Department of Defence has said 8,592 people were previously rescued by the Irish Naval Service in the Mediterranean from May to November 2015.
It said that since May this year, another Irish ship, the LÉ Róisín had rescued a further 1,264 people.
The LÉ James Joyce replaced the LÉ Róisín earlier this month, with a further 162 people being rescued on Tuesday this week.
Ireland's drug pricing deal not a panacea for increasing costs
The Government can expect savings on healthcare and 'Big Pharma' now has clarity
The introduction of annual pricing reviews – rather than the price being locked in at the start of a four-year deal – after which prices can only fall, makes sense.
It went down to the wire but eventually the Government and the big drug companies have crafted a deal with which both sides can live.
For the Government and the Health Service Executive, the Framework Agreement on the Supply and Pricing of Medicines delivers sufficient savings for them to accept it as they struggle to keep the lid on healthcare costs. For "Big Pharma", there is clarity on the process for approval of new drugs and on the price they can expect for supplying the Irish market.
Certain features in the new accord mark a significant improvement of previous such deals. The introduction of annual pricing reviews – rather than the price being locked in at the start of a four-year deal – makes sense. The provision that prices can only fall, not rise, in those reviews is also welcome from the perspective of those managing the healthcare budget.
The formalisation of the "horizon scan" where companies will indicate drugs that are likely to be available in the coming year or two should, in theory, facilitate the provision of budgetary "headroom" to use Minister for Education Simon Harris's term to allow their introduction.
Complaints
A common complaint of drug pricing in Ireland is that the basket of European countries used to set the Irish price was artificially weighted towards countries with higher drug costs. On that basis, the addition of five new countries to that basket – Italy, Greece, Luxembourg, Sweden and Portugal – is a positive step.
However, drugs are priced only against countries in the basket where that identical product is sold. That allows the pharma companies manage prices by initially supplying only better off countries where they can achieve a better price.
Also, the "price" for drugs in the basket is the list price. In many markets, health purchasers can strike deals for discounts or rebates on those prices, reducing the effective cost but without lowering the basket price that affects the cost of such drugs elsewhere, including Ireland.
There are also uncertainties. Chief among those is managing the burgeoning bill for newer-generation biopharmaceutical drugs: biologics. This is the fastest-growing sector of the drug market but, in many cases, these are therapies that target less pervasive, niche conditions. Part of the trend towards "personalised medicine", the smaller patient pool for such drugs means they are of necessity more expensive.
Lookalikes
Also, unlike traditional drugs, where precise copies of formulation can be made and marketed as generics once patent protection has expired, you cannot make a precise copy of a biologic. Instead, biosimilars are lookalikes that act in the same way as the original branded biologic.
But as the first of the biologics are only recently coming to an end of their patented life, it is too early to assess accurately how much cheaper it will be to produce biosimilars. Initial expectations of discounts of up to 40 per cent have not materialised in the US and elsewhere. The Irish deal effectively forces biosimilar entrants to undercut the original branded product by more than 30 per cent. They say that makes it uneconomic.
If biosimilars are deterred, a portion of the savings projected in the four-year deal will not materialise and that will mean less money available to sanction new drugs offering wonder cures or health improvements.
It would also be foolish to expect that savings under the deal will ensure all efficacious, value-for-money drugs that come to market could be afforded by the Irish health service. Inevitably, some patients will be disappointed. That will mean a continuation of the scenario where political pressure is applied to politicians and ministers to sanction treatments for which no budget is available.
As with all these things, the bottom line is money.  
Updated map of the human brain hailed as a scientific tour de force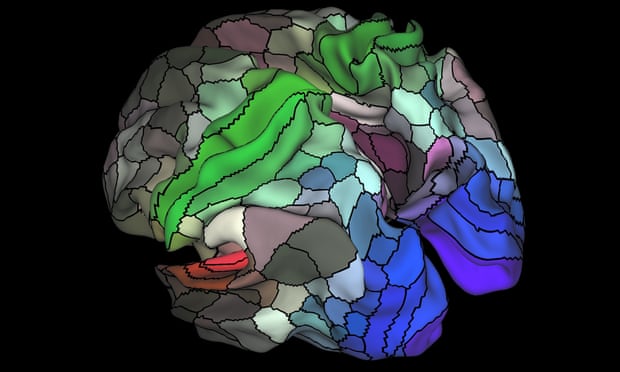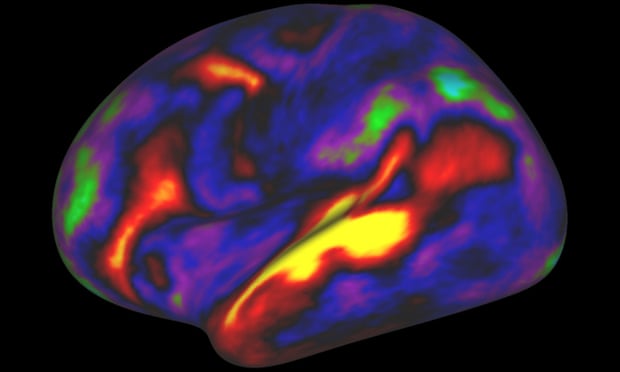 Researchers reveal that human brain has at least 180 different regions, confirming the existence of 83 known regions and adding 97 new ones
The image showing the 180 different regions important for language, perception, consciousness, thought, attention and sensation.
When the German neurologist Korbinian Brodmann first sliced and mapped the human brain more than a century ago he identified 50 distinct regions in the crinkly surface called the cerebral cortex that governs much of what makes us human.
Now researchers have updated the 100-year-old map in a scientific tour de force which reveals that the human brain has at least 180 different regions that are important for language, perception, consciousness, thought, attention and sensation.
The landmark achievement hands neuroscientists their most comprehensive map of the cortex so far, one that is expected to supersede Brodmann's as the standard researchers use to talk about the various areas of the brain.
Scientists at Washington University in St Louis created the map by combining highly-detailed MRI scans from 210 healthy young adults who had agreed to take part in the Human Connectome Project, a massive effort that aims to understand how neurons in the brain are connected.
The image shows the pattern of brain activation (red, yellow) and deactivation (blue, green) in the brain's left hemisphere when listening to stories while in an MRI scanner.
Most previous maps of the human brain have been created by looking at only one aspect of the tissues, such as how the cells look under a microscope, or how active areas become when a person performs a certain task. But maps made in different ways do not always look the same, which casts doubt on where one part of the brain stops and another starts.
Writing in the journal Nature, Matthew Glasser and others describe how they combined scans of brain structure, function and connectivity to produce the new map, which confirmed the existence of 83 known brain regions and added 97 new ones. Some scans were taken while patients simply rested in the machine, while others were recorded as they performed maths tasks, listened to stories, or categorised objects, for example by stating whether an image was of a tool or an animal.
A new map of the human brain could be the most accurate yet, as it combines all sorts of different kinds of data. This might finally solve a century of disagreements over the shapes and positions of different brain areas.
The more detailed map, which will be made freely available for all, should help scientists working in the field of neuroimaging be more certain about the areas of the brain they see activity in, or notice problems with, when scanning patients and healthy volunteers.
The map will have an immediate impact on fundamental brain research, but will also quickly be taken up by neurosurgeons who can use the scientists' computer algorithm to identify all of the different brain regions in patients they are about to operate on. "That will help in surgical planning to avoid areas that are involved in movement, and in understanding and producing language," Glasser said.
A map of myelin content (red, yellow are high myelin; indigo and blue are low myelin) in the left hemisphere of the brain.
In the longer term, and potentially many years away, detailed brain maps are expected to help neuroscientists to understand how things go wrong in people with a range of disorders, such as dementia and schizophrenia.
Simon Eickhoff, a neuroscientist at the Institute for Neuroscience and Medicine at Jülich in Germany said the work was a "seminal step" towards reliable and comprehensive maps of the human brain and to understanding brain organisation.
Timothy Behrens, a professor of computational neuroscience at Oxford University added: "The extraordinary amount of effort in doing this and doing this so beautifully makes it an outstanding piece of work. It will lead to a profound change in how people think about the brain, and become the default way of describing human brain activity for years to come."
Quack-Quack we ducklings are smarter than you think we are?
A study finds that baby birds are capable of understanding abstract concepts such as "same" and "different"
You better watch who you're calling "bird brain to."? A new study in the journal Science suggests that some birds are smarter than we had realised.
The study, which was conducted by zoologists Antone Martinho III and Alex Kacelnik at Oxford University, found that new born ducklings are capable of comprehending complex concepts such as "same" and "different" – abstractions that we typically think are beyond the capacity of most animals.
"The claim that abstract relational thinking is a unique ability of human beings can no longer be supported," University of Iowa experimental psychologist Edward Wasserman wrote in an accompanying analysis. "Although animals may not be able to speak, studying their behaviour may be a suitable substitute for assaying their thoughts, and this in turn may allow us to jettison the stale canard that thought without language is impossible."
To interpret ducklings' thoughts, Martinho and Kacelnik tossed them into an experiment the day they were born. The experiment relied on the animals' ability to imprint – to identify such significant figures as their mothers, very soon after birth. Once a duckling imprints, it sticks with that "mother" steadfastly, trailing her as the ones in "Make Way for Ducklings" do.
This is true even when that object is not actually a duck. In Martinho and Kalcelnik's study, the ducklings were introduced 24 hours after hatching to a pair of small, brightly coloured shapes that circled above their pens like objects on a mobile. Some pairs had identical shapes – two spheres, for example – while others had mismatched ones. This was the "priming period" for what the researchers termed a "same-different" test.
Next, the baby birds were exposed to two new pairs of objects, one with the same shapes, the other with different ones. The majority of ducklings followed the pair of shapes that had the same relationship as the pair with which they were primed. The same principle held when the researchers tweaked the experiment, alternating the color of the two objects in the pairing rather than the shapes. Ducklings that had been primed with objects of the same colour opted to follow a different one-color pair later in the experiment; those that had been primed to recognize a pair with two colors did the same.
The results suggest that ducklings are able to recognize not only shape and colour but also sameness and difference – abstract concepts that require a complex understanding of the way things relate to one another. That the objects were in motion makes interpreting these relationships even more difficult.
"Even in a seemingly rigid and very rapid form of learning such as filial imprinting," the researchers wrote, "the brain operates with abstract conceptual reasoning, a faculty often assumed to be reserved to highly intelligent organisms."
According to Martinho and Kacelnik, previous studies have found that other animals, such as primates and crows, can understand these concepts. But they have to be taught.
"To our knowledge, this is the first demonstration of a non-human organism learning to discriminate between abstract relational concepts without any reinforcement training," Kacelnik said in a statement.
It's an impressive ability, Martinho added, but it also makes biological sense that ducklings would have it.
"Ducks walk, swim and fly and are constantly changing their exact shape and appearance as they extend their wings or become partially submerged. If the ducklings just had a visual 'snapshot' of their mother, they would lose her," he said. "They need to be able to flexibly and reliably identify her, and a library of concepts and characteristics describing her is a much more efficient way to do so, compared with a visual memory of every possible configuration of the mother and her environment."
Wasserman has said abstract thinking is far more widespread in the animal kingdom than we give other creatures credit for. He has done research with rats showing they're capable of learning to understand sameness and difference and with crows suggesting they can be taught to match stimuli by color, shape and number of objects. Other examples are mounting: In one study, honeybees were taught to distinguish between paintings by Monet and Picasso.
"Our research and others suggest abstract concepts, as tools for thought, are not a luxury," Martinho told PBS. "A lot of vertebrates are going to need them if they're going to have a flexible, robust understanding of the world around them."