Sunday 5th June 2016
Central Bank review rules fuelling a homes crisis
A draft report demands an 'urgent review' of mortgage rules to solve the problem
A committee set up by the Dail after the election to address the housing and homeless crisis is demanding that new Central Bank mortgage lending rules for first-time buyers be 'urgently reviewed'.
A powerful committee set up by the Dail after the election to address the housing and homeless crisis is demanding that new Central Bank mortgage lending rules for first-time buyers be "urgently reviewed" as part of a series of recommendations aimed at kick-starting the building industry and tackling the level of homelessness.
In a first draft report, which has been seen by the Sunday Independent, the Oireachtas 'special committee' has said that the Central Bank must "without delay" review the new rules which were introduced last year to control the level of lending in the housing market.
The report also contains a recommendation that the VAT rate on construction costs be reduced by 4.5pc, on a trial basis, to encourage the immediate building of houses.
The report summarises the evidence received and heard by the committee to date. It runs to 196 pages and outlines policy objectives and recommendations on social housing, the private rental sector, private housing, mortgage distress, housing financing, Nama, homelessness, social inclusion and special housing needs. It also highlights legal issues.
The committee held its first meeting on April 20 and circulated a draft report to members last Friday. The report will be discussed by the committee at a meeting this Tuesday, but the first draft report indicates that TDs have the controversial Central Bank mortgage rules in their sights.
Under the rules, non-first-time buyers are subject to a limit of 80pc loan-to-value (LTV) for mortgages on principal dwelling houses; for first-time buyers of properties valued up to €220,000 a maximum LTV of 90 per cent applies; for first-time buyers of properties over €220,000 a 90pc limit applies on the first €220,000 and an 80pc limit applies on any excess value over this amount.
As a result of the new Central Bank rules, many first-time buyers, including couples with young families, are not in a position to raise the deposit required to buy a house.
But by reducing the size of mortgages people can take out, the Central Bank has successfully stabilised the price of land.
The Central Bank is currently reviewing the rules but has indicated that it would require compelling evidence for it to alter them in any major way. The outcome is due in November.
However, in relation to the new mortgage lending rules, the report states: "The Committee believes this is something that must be reviewed urgently by the Central Bank, and the Committee recommends that this is done without delay."
It says that restrictions should continue to apply to buy-to-let properties, but that incentives on mortgage and tax relief should be examined to encourage landlords to release accommodation to rent.
The report's other significant recommendation relates to the issue of construction costs. The committee recommends that the rate of VAT be reduced by 4.5pc on a trial basis, in order to encourage the immediate building of houses.Alternatively, the rate should remain at 13.5pc, provided the 4.5pc difference is ring-fenced for social housing projects and a possible National Building Programme.
In its recent report on House Building Costs, the Society of Chartered Surveyors estimated the level of VAT on a newly-built, three-bedroomed home as being over €39,000. A VAT reduction of 4.5pc would result in a saving of approximately €13,000. The committee was told that the reduction in VAT on the tourism sector resulted in a boost in revenue for the industry.
Based on the possible savings in house prices as well, the committee "is more inclined to recommend the reduction of the rate in VAT from 13.5pc to 9pc, albeit on the trial basis so that it would incentivise building".
The committee further recommends that funding be obtained from the Housing Finance Agency to build houses. It also says a series of grants should be made available to encourage the renovation of properties in urban centres so they may be used as residential accommodation.
It also recommends that the Government "examines and utilises" all off-balance sheet options for the additional development of houses, and says consideration should be given to whether this should operate through approved housing bodies or whether the State acts as guarantor.
The Irish League of Credit Unions has the capacity to make funds available at 3.5pc, with the main obstacle being Central Bank rules. The Committee was also told of finance available from the European Investment Bank at 2pc, via the Housing Finance Agency.
The committee recommends that a series of grants be made available to encourage the renovation of properties in urban centres so they can be used as residential accommodation. The expansion of the Living City Initiative to include landlord-owned residential property, and urban centres outside of Dublin, Cork, Limerick, Galway, Kilkenny and Waterford, is also recommended.
The committee states that the Single Stage approval process for social housing should be "extended to a higher threshold" to accommodate demand – and a review of this process should examine why local authorities "do not appear to be engaging" in this process.
The committee recommends that acquisition costs be alleviated through the making available of serviced land for social housing use. "The Public Private Partnership may serve as a particularly useful vehicle in this context," the draft report states.
It emphasises the need for a National Building Programme and consideration of how this may be structured, whether through the local authorities, Nama or the approved housing bodies. It recommends that the Department of Housing, Planning and Local Government, in conjunction with local authorities, approved housing bodies and Nama, leads a housing programme that focuses on building housing, with a "streamlined administrative process".
Big fall in Irish workers with pension schemes can cause a ticking pensions time-bomb
With less than a third of private sector workers making any provision for retirement, a detonation is fast approaching
The figure proportion of 33% of Irish workers belonging to a pension scheme in the  private sector or any sort of pension scheme is alarming?
Last Monday, the CSO published fresh estimates of the proportion of Irish workers belonging to pension schemes. The estimates provided shocking evidence of the devastation wrought by the crash on workers' retirement savings and the huge potential liability confronting the Exchequer (see panel).
The raw figures are bad enough. The proportion of Irish workers aged between 20 and 69 who are members of any kind of pension scheme fell from 51.2% in October 2009 to 46.7% in October 2015.
A look closer reveals. The situation is even worse.
There were 1.945 million people aged 20 or over working in the Irish economy in the fourth quarter of 2015. Of these workers, 327,000 were employed in the public sector and a further 53,000 in the semi-states, a total of 380,000. It seems a reasonable assumption that most if not all these workers belong to pension schemes.
When public sector and semi-state workers are excluded, the proportion of private sector workers belonging to any sort of pension scheme falls to just 33%, less than a third of the total. This compares to the 37% of private sector workers who were members of pension schemes in October 2009.
Not alone has the proportion of private sector workers covered by pension schemes fallen even further since 2009, the quality of the pension coverage, even among those private sector workers who still belong to pension schemes, has also deteriorated.
In 2009, 52pc of workers who belonged to occupational pension schemes were in defined benefit schemes, where the employer guaranteed their post-retirement income, while 45pc were in defined contribution schemes, where the worker's post-retirement income depended on the investment performance of the pension fund.
By 2015, 54pc of workers with occupational pensions belonged to defined contribution schemes, with only 46pc being in defined benefit schemes.
Unfortunately, the CSO figures don't break down this reduction in the proportion of workers belonging to defined benefit schemes between the public and private sectors, but it's difficult not to suspect that it was mainly private sector workers who got the mucky end of the stick.
The picture that emerges from the figures released last week is a grim one: fewer workers are making any provision for their retirement and even many of those workers who are have seen their post-retirement incomes left dangerously exposed to the volatility of the financial markets.
This reduction in both the proportion of workers belonging to pension schemes and the quality of those pension schemes comes at a time when the number of over-65s is set to soar.
In 2011, there were 531,000 over-65s in this country and 2.78 million people aged between 20 and 64. This meant that there were 5.25 people of working age for every pensioner. Things will be very different by 2046.
The CSO is projecting that the number of people aged between 20 and 64 will increase by only 6pc to 2.96 million by 2046 but that the number of over-65s will almost treble to 1.41 million. As a result, we will go from a situation where there are more than five people of working age for every pensioner to one where there will be just over two people of working age for every pensioner.
So what can be done to defuse the pensions timebomb? The fiscal implications of hundreds of thousands of retired private sector workers relying on the state pension for the bulk of their income don't even bear thinking about.
Ireland isn't the only country facing this problem. Faced with a similar prospect of an ageing population busting future budgets, Australia introduced compulsory pension contributions for all workers and their employers in 1992. Employers must now contribute 9.5pc of employees' wages to an approved pension fund, a figure that will rise to 12pc by 2025.
A 2006 report by the Pensions Board recommended the introduction of Australian-style mandatory pension contributions here.
These mandatory contributions would have been quite hefty, 15pc of eligible income, to be split between employers and their employees.
Not surprisingly, the report, which ran into fierce opposition from employers' groups at the time of its publication, has been gathering dust for the past decade.
Successive governments may have sat on their hands and done nothing about the 2006 report, but the problem hasn't gone away, it has got even worse.
The traditional private sector pension provision is broken beyond repair. A combination of increased life expectancy, poor investment returns, low interest rates and tighter regulation means that most companies can no longer afford old-style defined benefit pension schemes. By guaranteeing their employees' post-retirement incomes, they have saddled themselves with huge future liabilities.
Bank of Ireland had a pension fund deficit of €740m at the end of 2015 and Smurfit Kappa €818m, while the deficit in the CRH pension fund was €462m. The most recent figures from the Pensions Board show that there were 666 defined benefit pension schemes at the end of 2015, down from 703 at the end of 2014.
However, not alone are many defined benefit schemes being wound up – 33 at the end of 2015 – many of the surviving defined benefit schemes are closed to new members, with 163 schemes being listed by the Pensions Board as "frozen". This means that there were only 503 current defined benefit pension schemes at the end of 2015, down from 551 at the end of 2014.
And things are almost certainly going to get a lot worse before they get better.
An Irishman born in 1940 could expect to live for an average of 59 years. His grandson born in 2010 has a life expectancy of 78.4 years. The increase in female life expectancy over the same period has been equally dramatic, from 61 to 82.8 years. Half of all the baby girls now being born can expect to live past their 100th birthday.
At the same time as life expectancy was soaring investment returns have been no better than mediocre with the average Irish active managed pension fund delivering average annual returns of 4.7pc over the past ten years and 4.1pc over the past 15 years, according to figures compiled by Rubicon Investment Consulting.
Throw in the period of ultra-low interest rates we have experienced since the 2008 crash and things get really scary. Low interest rates, by increasing the present value of future liabilities, pay havoc with pension planning.
Someone in their twenties joining a scheme today could reasonably expect to be still receiving a pension in 2086, 70 years from now. The present value of liabilities falling due so far into the future is extremely sensitive to long-term interest rates.
If a pension scheme with a €1m liability falling due in 2086 used a 5pc discount rate (a sort of reverse interest rate that is supposed to reflect current long-term interest rates) then it would have a present value of only €32,866. Cut the discount rate to the 1pc at which at long-term bonds are currently trading and the present value soars to €498,313.
So what can be done? The traditional retirement age of 65 is going to have to rise to reflect increased longevity, probably to least 70 and maybe even higher. Most of us can also expect to receive a smaller pension when we do retire. Oh, and anyone hoping to retire in the next ten or 15 years should pray for higher interest rates.
Trials to investigate the link between weight, fitness and a cancer recurrence
Scientists in Canada & the US are set to test the hypothesis that a weight loss programme for breast cancer patients after medical treatment lowers the risk of disease returning.
A trial of some 3,200 cancer patients in Canada and the US will track their progress relative to diet and exercise.
A large trial is being launched this summer to establish whether diet and exercise regimes should be prescribed by doctors for women who have had breast cancer in the same way that they prescribe drugs, to prevent the disease returning and potentially save lives.
Women who are overweight or obese have a higher risk of breast cancer. But accumulating evidence suggests that becoming fitter and losing some pounds after a diagnosis could cut the chances of a recurrence and even lower the risk of death.
A number of small studies looking at the benefits of exercise and weight loss on cancer by researchers at Yale University in the US are being presented at the American Society of Clinical Oncology meeting (ASCO) in Chicago.
Prof Melinda Irwin, associate director at Yale Cancer Center and professor of epidemiology at the Yale School of Public Health, said: "We found a strong connection between exercise after diagnosis and mortality afterwards.
"Most interestingly, it showed the impact on changes in activity on mortality – even if you've never been active before taking regular exercise seemed to show a great impact."
The studies followed women who went on a diet and started taking exercise after cancer but they did not randomly assign women to a fitness regime or not, so it is possible those who did well were also better at taking their drug treatment.
"But I am in the camp that says this association is causal and reversible – and that's what these latest studies indicate," said Irwin.
"They show that losing weight and taking up exercise have a significant effect on the biomarkers of cancer. They are showing that it's causal – that by changing activity or weight loss it could improve your prognosis. This is crucial."
Among these small studies is one involving 144 women with ovarian cancer who did 150 minutes of aerobic exercise each week for six months. Early results show they had a drop in the levels of certain hormones linked with the growth of tumours, compared with women who did not exercise.
Another study of 221 women with breast cancer found those who lost weight on a diet had a drop in the levels of a protein that fuels tumour growth.
The trial of 3,200 women in Canada and the US, which will start on 1 August, will seek to answer the questions raised by these small studies. It will be a randomised controlled trial, allocating the participants into two groups to compare their progress. One group will be put on a diet and exercise regime, supervised and supported by a fitness coach who will speak to them regularly on the phone. The other group will be given advice on healthy eating and activity.
"We have known for many years that women who are overweight or obese and diagnosed with breast cancer have a higher risk of their cancer recurring and ultimately dying from breast cancer as compared to leaner women with similarly sized tumours at a similar stage with similar treatment," said Dr Jennifer Ligibel, of the Dana-Farber Cancer Institute in Boston, who is leading the breast cancer survey.
"We don't really know why that is the case but it's been seen over and over now in more than a hundred studies.
"There is some preliminary evidence that helping women to lose weight after they've been diagnosed with breast cancer could be helpful. That's never been tested in the setting of a large-scale randomised trial.
"So we are very interested in testing the hypothesis that if you take women who are overweight or obese, complete their standard treatment for breast cancer and you have them take part in a weight loss programme that that would lower their risk of breast cancer recurrence."
The aim is for women to lose 10% of their starting weight, through a diet of 1,200 to 1,500 calories and bout 150 minutes of activity a week over first six months. "Then for women who attain that try to get them more up to 220 to 250 minutes if we can because that's really the level that's been shown to help keep weight off after you've lost it," she said.
They can choose any activity they like and she expects walking to be popular. "It's a very accessible form of exercise. It doesn't cost anything. You just need a pair of shoes. My patients always ask me what's the best form of physical activity and honestly the answer is the one that you'll do," she said.
The results of the trial will not be known for several years, but if it is successful, she hopes to see doctors prescribing exercise and weight loss diets as well as drugs where necessary. "This would be the first time that a lifestyle programme was really something that was standardly prescribed as part of cancer treatment," she said.
Meanwhile:-
Promising treatment prospects for invasive breast cancer
Scientists have now been able to understand for the first time why many cancer cells adapt relatively quickly to the treatment with therapeutic antibodies in invasive forms of breast cancer. Instead of dying off, they are merely rendered inactive. The researchers have now developed an active substance that kills the cancer cells very effectively without harming healthy cells.
The new active ingredient consists of DARPins (red and orange) bend the HER2 receptors (blue) so no more growth signal is transmitted into the cell interior (below the cell membrane in yellow).
In Switzerland alone, more than 5,700 women are diagnosed with breast cancer each year, and almost 1,400 of those affected die of the disease. In many very invasive forms of breast cancer, the cells have too much of the receptor HER2 on their surface. This leads to uncontrolled growth of the cells. Various antibodies such as trastuzumab and pertuzumab, which recognize the HER2 receptor, have been used in breast cancer therapy for many years now. However, these antibodies do not kill off the cancer cells. Instead, they render them dormant, and the cancer cells can become active again at any time.
Why breast cancer cells become resistant to antibody therapy
The team led by Andreas Plückthun, Director of the Department of Biochemistry at the University of Zurich, involving postdoc Rastik Tamaskovic and PhD student Martin Schwill, has now found out why these antibodies merely slow tumor growth rather than killing off the cancer cells. The receptor HER2 uses several signaling pathways at the same time to inform the cell that it should grow and divide. But the antibodies available thus far only block one of those signaling pathways, while the others remain active. The most important of these open paths leads through the central hub called RAS. "It is this protein that is responsible for reactivating the growth signal emitted by the HER2 receptor. The antibodies lose effect and the cancer cells continue to proliferate." This is how Andreas Plückthun explains the mechanism, which has been understood in detail for the first time.
The UZH scientists have now discovered an astonishingly effective solution to switch off all signals emanating from HER2 in the cancer cells at the same time. They have designed a protein compound that binds itself simultaneously to two HER2 receptors in a targeted manner and changes their spatial structure. This "receptor bending" prevents any growth signals from being transmitted into the cell interior, and the cancer cells die off. Another advantage is the very selective effect of the substance, which ensures that the cancer cells are killed off efficiently but healthy body cells remain unharmed. For example, the innovative protein substance has caused the tumors in mice to regress without endangering the health of the animals.
Very effective protein compound soon to be tested on patients?
The active ingredient comprises several DARPins (designed ankyrin repeat proteins). This new class of protein compounds that are easy to produce and have a large number of favorable binding properties was also invented and created in Plückthun's biochemistry lab. A very similar substance is now being developed by Molecular Partners, a spin-off company of the University of Zurich. The aim is to test the first drug that functions according to this mechanism in patients as soon as possible in the course of clinical trials. Andreas Plückthun is optimistic: "Now that we have identified the Achilles heel of HER2-positive cancer cells, new opportunities are opening up for treating invasive tumor types like breast cancer more effectively in the future."
Buzz Aldrin now challenges the US to lead the mission to Mars
Mankind's second moon-walker Buzz Aldrin, now 86, is still fired up by a drive to visit the red planet of Mars?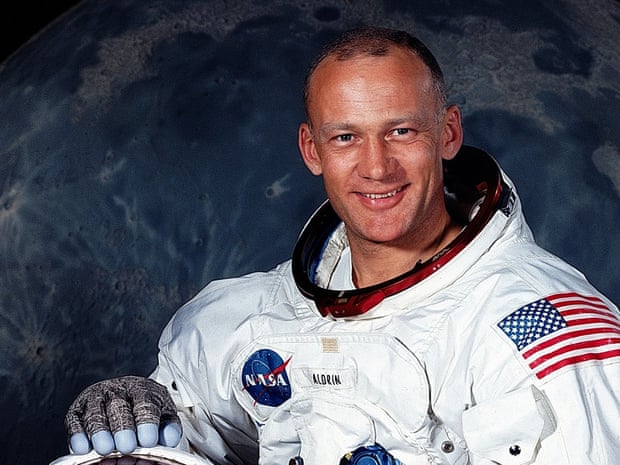 Buzz Aldrin now above middle pic and then in 1969 one of the original men on the Moon. He and Neil Armstrong set foot on the lunar surface for the first time, taking a giant step for mankind in the process.
Buzz Aldrin gave a chuckle when I asked if he caught a glimpse of Ireland from space on that famous trip to the moon in 1969.
"You guys are too far north," the former US astronaut told me at a reception after an evening of music and speeches at the John F Kennedy Centre for the Performing Arts in Washington last Sunday.
The event was to honour the 99th anniversary of the former president's birth, kicking off a year of events up to the centennial on May 29th, 2017.
Aldrin disguises his 86 years when you get him talking about an ambition that has become his life's second most important mission after the Apollo 11 trip, when he became mankind's second moonwalker: a mission to Mars.
The former US air force fighter pilot becomes energised telling me about how soon settlements on the solar system's red planet could happen with engineering know-how, gesticulating to emphasise his point.
Within seconds he delves into the technical nitty gritty of landing on Mars. You can see why Aldrin, the first astronaut with a doctorate (in astronautical engineering, from MIT), was known as "Dr Rendezvous" because of his passion for the detail behind docking in space.
Ambitious
His plan, Cycling Pathways to the Surface of Mars, involves international missions into low Earth orbits and to the space between the moon and the Earth, an asteroid flyby, exploration of Venus and then to Phobos, one of Mars's moons, before landing a man on the red planet by 2040. It's ambitious stuff, but Aldrin has an infectious and persuasive way of selling his message.
It was helped in no small part by reminding the audience at John F Kennedy: Celebrating the Past to Awaken the Future, last Sunday's event, of the 35th US president's inspirational drive behind the space programme.
"I believe that this nation should commit itself to achieving that goal, before this decade is out, of landing a man on the moon and returning him safely to the Earth," Aldrin said, quoting Kennedy's words in an address to the US Congress in May 1961 on the subject of "Urgent National Needs".
A line more fitting of Kennedy's relentless ambition, mentioned on Sunday, was his quoting of George Bernard Shaw on his visit to the Oireachtas during his 1963 Irish trip when he said: "Other people . . . see things and . . . say: 'Why?' . . . But I dream things that never were and I say, 'Why not?' "
Aldrin noted Kennedy first challenged his space team to find a way to go to Mars, but Nasa said the only realistic objective was to put a man on the moon. Recalling Kennedy's words – "it is time to take longer strides" – Aldrin said it was time for the US to take those next giant leaps.
"Ever since those first steps on the moon, I have worked to ensure that those steps were not in vain. I have continued pushing to maintain American leadership in human space flight," he told the audience.
"Yet if we are honest about it we have fallen into a malaise about the future space flight. This saddens and, yes, sometimes angers me."
Aldrin's blueprint, however lofty, would undoubtedly make America great again. The uplifting words of an octogenarian are in sharp contrast to the argy bargy this week between the presumptive Republican presidential nominee Donald Trump and his likely Democratic rival in this year's presidential election, Hillary Clinton.
Credibility
"This is not someone who should ever have the nuclear codes," Clinton said, lashing Trump as "temperamentally unfit" to be president on Thursday. "Crooked Hillary no longer has credibility," Trump tweeted in response.
Aldrin explained a mission to Mars was "not just a technical challenge – it is a political challenge". His plan involves the US working with China, something that would likely be unthinkable under a President Trump, given how the billionaire's proposed isolationist foreign policy and protectionist economic plans would likely start a trade war with China.
Irish ambassador to the US Anne Anderson in her address at the Kennedy event, coming during the three-week "Ireland 100" arts and literary festival at the centre, touched on the importance of nations working together without mentioning the isolationist rhetoric of the presidential campaign.
"Now more than ever, we need president Kennedy's vision for the world and for America – a world that values multilateralism and understands the strength of soft power," she said.
Aldrin said that a US president "who appeals to our higher aspirations" and takes us towards Mars would not only make history but "he or she will long be remembered as a pioneer of mankind".
"If not now, when?" he said, riffing on Shaw's words. "And if not us, who?"