Thursday 2nd June 2016
New Minister Harris proposes EU bulk buying of drugs to lower Ireland's costs
Health authorities were criticised for refusing to fund a 'game-changing' cystic fibrosis drug
Professor Michael Barry, head of the National Centre for Pharmaeconomics, said the NCPE has a good track record in negotiations with drugs companies.
Minister for Health Simon Harris says he intends to discuss with his European colleagues in the coming weeks the potential to jointly purchase new drugs in order to reduce costs.
He was reacting to controversy over news that the Cystic Fibrosis drug Orkambi had been judged uneconomic by the National Centre for Pharmaeconomics (NCPE), the Government body which evauluates the medical and economic case for new drugs.
The cost of Orkambi is an estimated €158,000 a year per patient.
Mr Harris said that contrary to reports, the drug had not been rejected by the HSE. "The factual position is that the National Centre for Pharmacoeconomics is not in a position to recommend at the current price."
However, Mr Harris said, "The drug manufacturer has indicated a willingness to negotiate so the process is not over. It will continue as a priority."
Professor Michael Barry, head of the NCPE said he was hopeful there would be a successful outcome from negotiations with drug manufacturers Vertex.
Speaking on RTÉ's Morning Ireland he said the NCPE had a good track record in negotiations with drugs companies.
  "We don't put a price on life, but we believe the manufacturers got the price wrong here. The price is too high, we need a five fold reduction," he said.
Earlier, the chief executive of Cystic Fibrosis Ireland Philip Watt said he was very disappointed the "game-changing" drug had been rejected by the NCPE.
Cost of high-tech drugs is a bitter pill to swallow
Cystic fibrosis patients dismayed as Orkambi rejected
Cystic Fibrosis drug Orkambi rejected as not cost effective
The centre had advised that the HSE should not cover the drug under State schemes and that the price would have be lower than € 30,000 a year, per patient, to be cost-effective.
Mr Watt said Orkambi had proven to be an innovative and very effective drug and was more important in Ireland than anywhere because more than 50% of the cystic fibrosis population of 500 here would benefit from it.
He said that he did believe the drug company could significantly drop its price and he acknowledged that the drug does cost a lot but it he pointed out that it meant fewer hospital stays for cystic fibrosis patients.
The issue was raised on Thursday in the Dáil where Tánaiste Frances Fitzgerald has said the Government wished to ensure people had the medical drugs they needed.
She was replying to Fianna Fáil leader Micheál Martin who said the programme for government included the commitment of an independent patient advocacy service.
There was also a commitment to providing "appropriate patient care pathways,'' he added.
Earlier, he said, Jillian McNulty, who has cystic fibrosis, had outlined on RTÉ Radio, in an articulate way, the impact the drug had on her life. She had five weeks' supply left, he added.
It seemed to him, he said, patient advocacy was not on the high end of the agenda.
Speaking on Morning Ireland, Ms McNulty said "Orkambi means people with cystic fibrosis using it can live a normal life, or as near a normal life, as possible".
She said the drug, which she had been taking for three years, was "without doubt" a life-saving medication and without it she may not be here.
Mr Harris said Vertex had said it would continue to make the drug available to people in Ireland who are on trials, some of whom are reaching the end of the trial period in the coming weeks.
This, he said, would allow the HSE and the drug manufacturer "space to negotiate".
He further acknowledged that with a new generation of cancer drugs shortly to become available – many of which will be vastly expensive – the problem presented by Orkambi was likely to reoccur.
"We're going to have to look at a new policy framework," he said. He wanted the "voice of clinician at forefront" of decisions about drugs, saying he intended to bring proposals to government shortly
Fianna Fail's Darragh O'Brien said he was, "bitterly disappointed" to learn the drug had been rejected.
"This drug was approved by the EU Medicines Agency some time ago and has proven to be of major benefit for cystic fibrosis suffererse," he said.
Sinn Féin Spokesperson on Health Louise O'Reilly TD said that "deciding that a drug is too expensive to be funded, without addressing how costs can be reduced through negotiations with relevant companies and sectors is not a tough policy choice, it is a cop out".
Mr Harris's Fine Gael colleague Tony McLoughlin also expressed disappointment at the decision, saying price negotiations with the manufacturer " must begin immediately".
OECD tells Government to do more for Irish SMEs
OECD the international think tank has said the Government they should do more for Irish indigenous SMEs as it highlighted small firms here pay among the highest borrowing costs in the Eurozone.
Small firms' industry groups long argued foreign-owned multi- nationals are showered with tax incentives, while Irish-owned small and medium companies are relatively less well supported despite employing hundreds of thousands.
That stance it unexpectedly appears to have won the backing of the Organisation for Economic Co-operation and Development, which in its economic update published yesterday, said the Government would be best advised to re-direct its business incentives to local firms.
Government business policies "should aim to make growth sustainable and inclusive", said the influential think tank.
"Public support to business research and development, which is skewed towards R&D tax credits, should be rebalanced towards more direct support for domestic SMEs," it said.
The OECD will also please small firms here as it highlights the high costs of their business loans, which it puts down to the still-high levels of bad loans on the balance sheets of the Irish banks.
"Financial conditions have improved on the back of monetary easing by the ECB," said the think tank.
"The full return to normal credit supply is, however, hindered by the persistence of non-performing bank loans.
"The lending interest rates for SMEs remain among the highest in the euro area. New lending, although accelerating, is still outpaced by debt repayment in both the non-financial corporate and household sectors," it said.
After the economy surged by 7.8% last year, the OECD projects GDP will grow 5% this year and by 3.4% in 2017.
Those forecasts compare with the Government's own projections for growth rates of 4.9% and 3.9% in 2016 and 2017.
The OECD warns, however, that if the UK were to vote later this month to exit the EU that in time the Irish economy would be "significantly" hit, if trade barriers were raised across the Irish Sea and sterling were to slump against the euro.
It points out that British markets account for a fifth of all Ireland's exports of goods and services.
On the theme of spreading the fruits of the economic recovery, the OECD said the Government should "prioritise" reducing unemployment through so-called activation schemes "which would spread the benefits of increased prosperity widely across society".
It forecasts an average jobless rate here next year of 7.6% — high compared with the rest of the eurozone.
It also gives a nod to the Central Bank's controls over mortgage lending for having "tempered" property price increases even as "very low interest rates and housing supply shortages risk boosting prices again".
Global financial panic influenced Anglo Irish Bank conspiracy
McAteer and Bowe's actions aimed to boost bank's balance sheet
Anglo Irish Bank's former HQ on St Stephen's Green in Dublin.
The criminal conspiracy of which former Anglo Irish Bank figures Willie McAteer and John Bowe have been found guilty took place in late September 2008 against a backdrop of international panic in the financial services sector.
The bank was preparing its accounts for the year to the end of September, and felt it had to boost its deposits, which were becoming seriously depleted.
The court heard in detail during the trial about the problems in the international banking system and how this meant depositors were looking for safe harbours.
Anglo Irish Bank was facing difficulties: its share price had fallen sharply and the trial focused on a transaction designed to improve its year-end account for 2008, which the prosecution held amounted to a conspiracy.
Meanwhile, detailed evidence was also given that Irish bankers were getting a clear message from the financial regulator and the Central Bank that they should "put on the green jersey" and help each other get through the storm.
McAteer was at the time Anglo's director of finance and Bowe was its head of capital markets.
Both men have now been found guilty of being party to a criminal conspiracy for their role in circular transactions whereby Anglo lent a total of €7.2 billion to Irish Life and Permanent, which in turn, via Irish Life Assurance, lent the money back to Anglo.
The net result was to boost Anglo's balance sheet, making it look more attractive to investors.
Intention to mislead?
The State argued that this was a conspiracy intended to mislead the market and investors.
Lawyers for the Anglo accused argued that their clients believed that the deposits were real deposits and were accounted for correctly on Anglo's balance sheet and so no fraud was carried out.
The bulk of the money flowed in transactions that took place on September 29th and September 30th, 2008, with the latter being the date on which the Irish government announced its guarantee for the deposits of six Irish banks, including Anglo.
Ironically, the announcement of the guarantee instantly made the Irish banks attractive to depositors.
Also on that day, the Central Bank supplied Anglo with €1 billion in emergency funding after the bank said it might not otherwise be able to meet its obligations.
Neither McAteer nor Bowe gave evidence during their trial. However, Bowe's work with Anglo meant that all his telephone conversations were recorded and snatches of conversations relevant to the charges were disclosed at the trial.
Discussion of transaction?
In one conversation, on September 29th, 2008, Bowe discussed the largest of the transactions with McAteer and the bank's then chief executive, David Drumm.
The trial also heard of voluntary statements the accused had given the Garda.Matt Cullen, senior manager at Anglo's treasury department, gave evidence of discussing the then proposed transactions with both Drumm and McAteer, and their giving their approval.
When an official in Anglo, Tony O'Hanlon, refused to sign off on the transactions,because of their size, McAteer, the trial heard, did so in his capacity as chief risk officer.
The details of an Anglo audit committee meeting on November 18th, 2008,when the transaction was discussed, also featured in the trial.
The two men were charged in 2013 after the Garda Bureau of Fraud Investigation initiated inquiries into the transactions in March 2009.
The trial, before Judge Martin Nolan, began in January of this year and is the longest running trial in the history of the State.
Half of elderly in care in Ireland could stay at home

(if the services were available)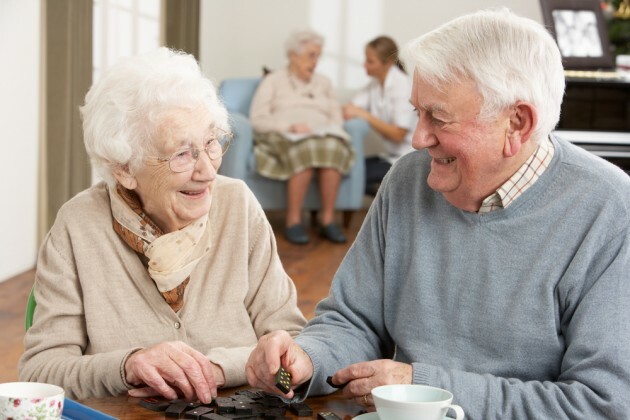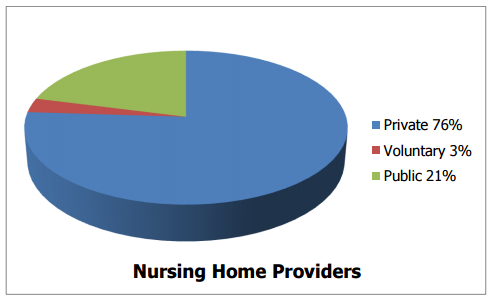 Policy officer with Age Action, Dr Marita O'Brien middle picture above>
As much as 50% of older people living in Irish nursing homes could live at home, if the appropriate services were available?
A report published today found that community supports are disorganised, fragmented and underfunded.
Social workers estimate that half of the older people they work with in long-term residential care could live at home.
The report was launched jointly by the Irish Association of Social Workers, Age Action, the Alzheimer Society of Ireland and the School of Social Policy, Social Work and Social Justice in University College Dublin.
It includes a national survey of social workers working with older people, including people living with dementia. There are also in-depth interviews with social workers, employed in a variety of settings across the country.
One of the report's authors, Dr Sarah Donnelly from the School of Social Policy in UCD, said home care in Ireland was in crisis.
"Acute hospitals and nursing homes are being prioritised over the kinds of community services that enable older people to stay home," said Dr Donnelly.
Policy officer with Age Action, Dr Marita O'Brien, said: "It has been government policy since the 1960s to support older people to stay at home as long as possible, but this simply is not happening."
Dr O'Brien said people had a right to a nursing home bed, and it was time they had a right to stay at home.
Advocacy officer with the Alzheimer Society of Ireland, Dr Emer Begley, said geography, not need was deciding who got home help.
Community care services should be reformed and resourced, the report urges.
It also calls on the Government to establish a fair and equitable system of allocating care and support services that is underpinned by legislation.
New evidence sheds more light on the origins of man's best friend
Two separate populations of wolves thousands of miles apart may have befriended humans and given rise to the domestic dog.
New evidence suggests that the first domestic dogs appeared on opposite sides of the Eurasian continent more than 12,000 years ago.
Later, the eastern dogs dispersed with migrating humans and bred with those from the west. Today, most dogs are a mixture of these ancient and once separate descendants of wolves, scientists believe.
The origins of man's best friend is a hotly debated topic, with experts disagreeing about where and when wolves were first domesticated.
Some have pointed to Europe and others to central Asia or China, but up until now it was thought the transformation of wolves into domestic dogs only happened once.
For the new study, a team led by scientists from Oxford University analysed DNA from 59 ancient dogs that lived between 3,000 and 14,000 years ago.
Researchers also sequenced the full genome, or genetic code, of a 4,800-old-dog from Newgrange, Ireland, using one of the animal's bones.
Comparing the data with DNA signatures from more than 2,500 previously studied modern dogs, as well as archaeological evidence, revealed a genetic split between modern dog populations from eastern Asia and Europe.
The findings are reported in the current issue of the journal Science.
Professor Greger Larson, from Oxford University, said: "Animal domestication is a rare thing and a lot of evidence is required to overturn the assumption that it happened just once in any species.
"Our ancient DNA evidence, combined with the archaeological record of early dogs, suggests that we need to reconsider the number of times dogs were domesticated independently. Maybe the reason there hasn't yet been a consensus about where dogs were domesticated is because everyone has been a little bit right."
Colleague Professor Dan Bradley, from Trinity College Dublin, who led analysis of the Newgrange bone, said: "The Newgrange dog bone had the best preserved ancient DNA we have ever encountered, giving us prehistoric genome of rare high quality.
"It is not just a postcard from the past, rather a full package special delivery."
Co-author Professor Keith Dobney, who co-directs the dog domestication project at the University of Liverpool, said a "new coherent story" of the origins of the domestic dog was now beginning to emerge.
He added: "With so much new and exciting data to come, we will finally be able to uncover the true history of man's best friend."