Sunday 8th May 2016
Independent Ministers target housing and judge selection
Finian McGrath and Shane Ross take to airwaves and print to set out priorities.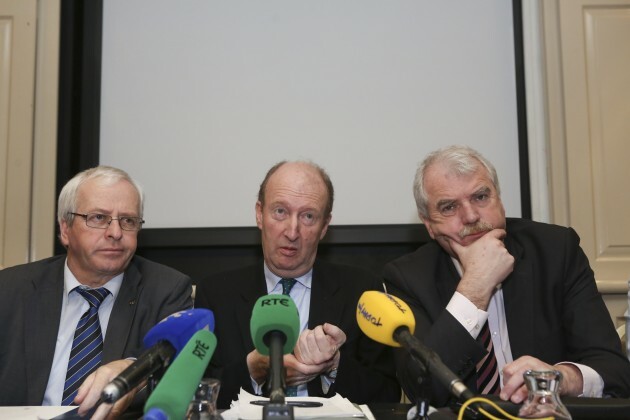 Finian McGrath (left) and Shane Ross have listed affordable housing and laws to ensure judges are selected on merit among their respective promises for Government.
New legislation for affordable housing and laws to ensure judges are selected on merit are among the promises set out by the Government's two newly appointed members.
Minister of State, Finian McGrath and his Independent colleague, now Minister for Transport Shane Ross, on the airwaves and in print, have been setting out their priorities.
Mr McGrath told RTÉ Radio One's Brendan O'Connor that he was working on legislation with voluntary housing groups, in relation to affordable housing.
"I'll probably have that bill ready to roll in maybe four or five week's time," he said.
But, he said, in terms of housing, the priority was to deal with the 1,100 families living in crisis accommodation and he suggested that could be done through the use of local authority houses that are boarded-up.
"You cannot have young kids living in hotels and trying to go to school and be normal, that's solvable if we move quickly," he said.
He "got a lot of stuff on disabilities" into the programme for government, and also on extending the medical for families on the domiciliary care allowance.
His key areas were health, disability and cystic fibrosis, he said.
"Of course it is a huge political risk for me, but I'm about trying to deliver for the people," he said.
"It's going to be very, very difficult, I'm getting it in the neck, but I can take it in the neck any day of the week, if I can deliver on cystic fibrosis, disabilities and health issues."
He also said some taxes would be going up, and there would be a sugar tax, and more tax on tobacco.
Mental health
He said there was a "good section" in the programme for government on mental health. Issues to be tackled included access to mental health services at primary care and youth mental health, he said.
"We also have phrases [in the programme] like more 24/7 service and liaison teams at primary and emergency care," Mr McGrath said.
He said "the Government knows if we don't get particular issues, we are fighting like hell for them".
In his role as a Super Junior Minister, Mr McGrath can attend Cabinet meetings and speak, but not vote.
He said he had not paid the water charges. Asked if he would agree to pay if the Dáil accepted a recommendation to impose charges by a commission to be appointed to examine the issues, Mr McGrath said he would listen to the democratic vote.
He also highlighted a section in the programme for government, which allowed for "times in the Dáil when the whip is loosened".
"The world doesn't fall apart when that happens, by the way, it happens in other parliaments, 25% of other parliaments across the world have free votes," he said.
In his column in the Sunday Independent, Mr Ross highlighted his commitment to "ridding Irish life of insiders and cronyism", including in the appointment of judges.
"New legislation, ensuring that judges are selected on merit and no longer on political patronage, is now on the way," he said.
"The old system will be replaced by a selection body with a lay majority and an independent lay chairperson. Politicians and judges will no longer choose our judges."
State bodies
He also said the selection of directors for state bodies will be "unrecognisably reformed". He said the Taoiseach had agreed to abolish the Economic Management Council, which had been made up of the Taoiseach, the Tánaiste, the Minister for Finance and the Minister for Public Expenditure and Reform.
On his appointment to transport, he said his "views on semi-states in permanent convalescence" were well documented. He said he wrote a whole chapter in a book about the goings on in Iarnród Éireann, and once suggested fares should be restricted to €1, and there should be "wholesale culling of the boards of quangos".
"I am really looking forward to my first meeting with some of the organisations which have received harsh criticism in this column," he said.
"God knows how the bearded trade unionist Jack O'Connor and I will get on if we ever have to sit across the table over the Luas strike or any other dispute. Everyone says he is really nice, committed guy, but we have a bit of a history."
Mr Ross said the difficulties in transport are formidable, yet the unique background to the formation of the government suggests that real reform is possible.
HSE board gives its approval to €900m digital e-health plan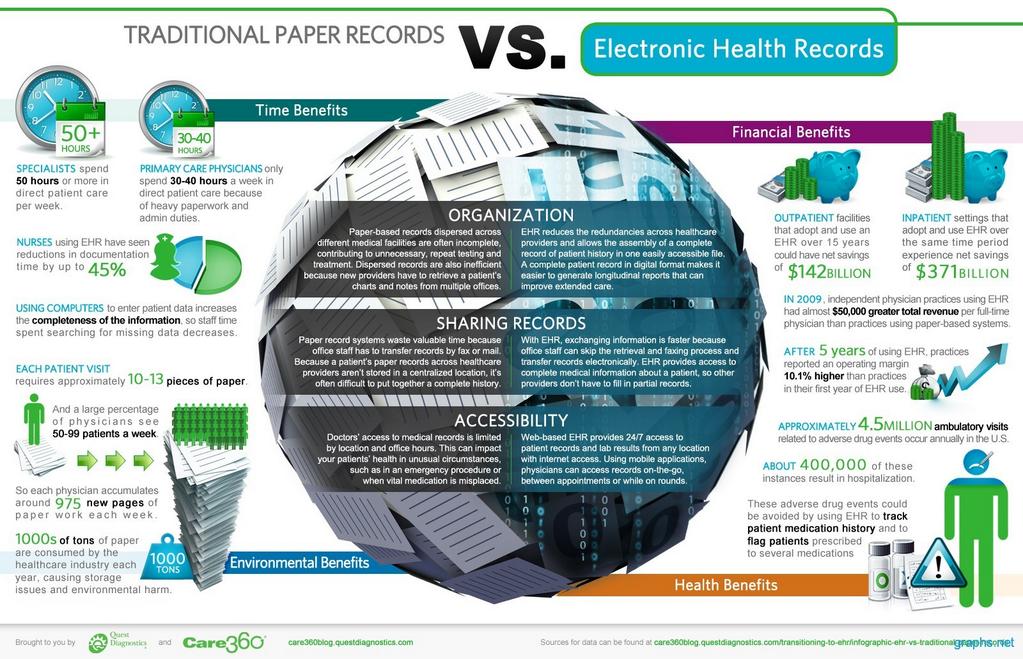 The new National Children's Hospital will be the first site to go live with digital health records
The Health Service Executive has approved the business case for a €900m e-health plan designed to digitalise Ireland's health system.
The intention is to provide digital health records for all Irish patients by the middle of 2019. The first site that will go live with electronic health records will be the National Children's Hospital.
Multi-million state contracts will probably be awarded to private companies to deliver the plan.
Having secured the HSE board's approval, the business case will now go to the Department of Health for sign-off and ultimately to the Government.
The nine-year plan is being spearheaded by HSE chief information office Richard Corbridge. It will cost between €609m and €875m.
A 12-month process to find companies to deliver the plan should begin at the end of this year, if the necessary approval is secured on time.
The funding structure is not yet decided upon but the plan can be divided into four clear parts, Corbridge said.
The HSE first began talking with potential vendors in November 2014. Forbes estimates there are around 260 organisations in the world that deliver e-health records. "We are talking to around 40," Corbridge said.
The project is being advised by a Chief Clinical Information Officers Counsel, a group of clinicians, in an effort to ensure it fits with clinical needs.
Major lessons were learned from the failure of the HSE's PPARS system, Corbridge said. PPARS was a personnel and payroll system built for the HSE which could only handle a fraction of the organisation's HR needs. It has been estimated that PPARS cost around €220m.
In other health-tech news, the Clanwilliam healthcare software group has outlined plans for another €80m spend on three to four acquisitions a year for the next five, having just bought British business Bluespier. Bluespier provides software to hospital theatres and is used in 50 NHS hospitals.
The acquisitions will mainly be Irish and UK businesses, though "we are actively engaged with companies further afield", chief executive Howard Beggs told the Sunday Independent.
Software entrepreneur Beggs has a minority stake in Clanwilliam, which is majority owned by US private-equity group Eli Global.
Following the Bluespier deal, Clanwilliam now has 300 staff in the UK and Ireland. It was founded in 2014.
Beggs was previously the chief executive of Helix Health, which was formed from a business he founded called Medicom and later sold.
Gardaí warning on crackdown of drivers using mobile phones
    
Warning issued by Gardai as figures show 76 motorists detected using handsets each day.
The offence of holding a mobile phone whilst driving carries a fixed charge notice penalty of three penalty points and an €80 euro fine.
Gardaí will target drivers using mobile phones in an operation to be launched in the coming days.
More than 28,000 drivers were detected holding a mobile phone while driving in 2015 – an average of 76 a day.
An Garda Síochána said holding a phone while driving remains a significant issue that requires continued and prolonged attention.
"All available Garda personnel, both uniform and plain clothes will participate in this targeted mobile phone enforcement operation. The aim of the operation is to detect offending motorists who hold or use a mobile phone while driving," the force said in a statement.
"Distracted driving, such as using or holding a mobile phone whilst driving is a high risk activity for all road users and as such must be addressed. Intercepting such distracted drivers will modify driver behaviour."
Chief superintendent Aidan Reid said today: "Distracted driving causes collisions, and using or holding a mobile phone whilst driving, is a prime example of distracted driving.
"We are announcing that there will be a targeted operation taking place over the next few days, but not announcing the exact dates. This is to give people an opportunity to modify their behaviour and put away that mobile phone. "
The offence of holding a mobile phone whilst driving carries a fixed charge notice penalty of three penalty points and an €80 euro fine if paid within 28 days. It is also an offence to send or read a text from a mobile phone while driving in a public place.
Exercise during pregnancy gives babies a strong heart
The 3 Best Core Exercises During Pregnancy You Must Try!
When you've been struggling with body changes, keeping a meal down, dealing weight gain and running back and forth to bathroom every ten minutes – exercise may be the last thing on your mind during pregnancy. However, research shows that exercise does not only benefit the mother's heart, but the baby's as well.
A pregnancy-themed yoga routine or a simple walk can result in better sleep, improved moods, increase in energy as well as a fast recovery after labor. Pregnancy exercises lowers the baby's heart with long lasting effects that continues until a month after the baby's birth. Just like an adult that underwent training, a low heart rate means that the heart of the baby is in great health.
Findings from this study also suggest that following a proper exercise routine during pregnancy week by weekwill help improve the child's healthy heart even after birth. However, it is still unclear as to whether pregnancy exercises will benefit the child in the long run and ultimately reduce the risk of cardiovascular disease later in life. In order to find out, there must be several studies that need to be done that will follow the babies for the next several decades to observe the outcomes.
The study itself observed 61 pregnant women who had their heart assessed during and after their pregnancy. As the women varied in the types and amount of exercise, most included yoga, walking, running, and weight lifting. When compared to women who did not exercise, those who exercised for 30 minutes a day, three times a week showed fetuses with lower heart rates. The results also showed the same differences a month after the baby was born.
The babies of those who exercised also showed an increase in heart rate variability, which is a measure that shows how the heart is better controlled by the nervous system. However, it is not exactly proven that exercise during pregnancy will benefit the heart as it could also be due to a growth factor or hormone that is produced by the mother that goes to the placenta and stimulate the development of the baby.
Pregnancy exercises have also been shown to benefit the mother by lowering the mother's blood pressure, improve their moods, and ease back pain.
The best and safest pregnancy exercises include:
Walking

Running

Swimming

Yoga

Light weight training
However, it is important to note that some forms of exercises may harm both the mom and they baby and should not be performed during any time of the pregnancy.
Benefits of exercise during pregnancy for moms
As most of us tend to exercise to help prevent diseases such as obesity and diabetes or keeping the weight off, it is also important to exercise during pregnancy and keep your body moving. Exercise has many benefits for moms, which includes:
Lower Blood Pressure
Constipation Relief
Better Sleep
Ease pelvic and back pain
Wards off Fatigue
Improves your mood
Reduces the risk of complications during pregnancy
Lowers the risk of complications during labor
Fast recovery
Benefits of exercise during pregnancy for babies
Exercise is not only great for you but for your baby as well. Here are the benefits of exercise for babies:
A strong heart.
Exercises will strength the baby's heart, even at 36 weeks gestation and up to 1 month old.
Lower BMI
Studies show that when mice exercise during their pregnancy, their baby was less at risk of diabetes and obesity. Even with a diet high in fat, exercise will cancel out any poor effects of an unhealthy diet.
A healthy brain
Another study shows that when pregnant mice were give exercise wheels, the offspring were less prone to neurodegeneration, which is the change in the brain that leads to Alzheimer's disease.
Reduces risk of diabetes
Research shows that mice born to exercising moms had better sensitivity to insulin, even after they've become adults.
Even if you weren't exactly a gymnastic before you were pregnant, it's okay to start slowly. Just five minutes a day is a great way to get started. Take brisk walks around the block or go swimming to let your body cool down. Just be sure to understand the rules of safe exercise during pregnancy. Contact sports are a big no-no as they carry a high risk of falling or getting hit. Be sure to stop any workout routine once you feel out of breath, lightheaded, unusual contractions, or any fluid or vaginal bleeding. Also be sure to consult with your physician before trying any exercise.
Cut out the red meat and you will live longer
A new report states
A review of several large scale studies into dietary health effects has found that meat eaters die earlier than vegetarians.
You should eat less red meat, less processed meat and replace them with far more vegetables to live a longer, healthier life. If you're still craving some protein, try fish or chicken.
This might not sound too outlandish, not after several reports in recent years into how to form a balanced, healthy diet.
But, after looking through a number of those findings and reviewing and collating them as a whole, the Mayo Clinic in the US has found that even slight increases in red meat intake can prove damaging to your health.
Looking through international reports, which in total dealt with more than 1.5m people, the new paper found that 'all-cause mortality' is higher for people with increased daily consumption of red meat, especially processed meat. Other things like poultry and fish don't seem to have the same effect.
"This data reinforces what we have known for so long – your diet has great potential to harm or heal," said Brookshield Laurent, assistant professor of family medicine and clinical sciences at New York Institute of Technology College of Osteopathic Medicine.
"This clinical-based evidence can assist physicians in counselling patients about the important role diet plays, leading to improved preventive care, a key consideration in the osteopathic philosophy of medicine."
The longer you're a vegetarian the better, obviously, with those on such a diet for over 17 years expected to live 3.6 years longer.
Puget Sound could become a retirement home for some performing Orcas
  
The chances of a retirement home in the San Juan Islands for Orcas who have spent their lives performing in concrete pools have greatly improved.
The Whale Sanctuary Project launched Thursday with the intent of building the world's first coastal cetacean sanctuary. One of the locations it's considering is the waterways and inlets of Puget Sound (above middle pic.) and Vancouver Island.
It would be a retirement home for captive whales deemed at risk of not surviving if released into the wild. The planned sanctuary would serve orcas, belugas and dolphins endemic to colder waters who are retired from entertainment facilities. It would also serve injured or ill animals rescued from the ocean.
Rescued animals may be rehabilitated and returned to the wild, but those animals who spent a lifetime performing for millions of spectators will not be released. Instead they will be given lifetime care in a protective environment.
"We are not necessarily talking about pens, per se, but more in the lines of an inlet, bay or cove that's cordoned off," said Executive Director of the Whale Sanctuary Project Dr. Lori Marino. "Of course all those engineering decisions will depend on the actual site."
The sanctuary would be open to the public on a regularly scheduled basis but in a manner that doesn't disturb the animals, according to project leaders.
"This is good news," said Howard Garrett, co-founder of the Whidbey Island based Orca Network.
For 20 years, the Orca Network has been fighting for the return of Lolita, an orca that was captured 45 years ago from Penn Cove and is still on display at the Miami Sea Aquarium.
"These are esteemed scientists, I know a lot of them. They are specialists, they add a lot of credibility to the whole idea of sea pens," said Garrett.
Lolita could be an early candidate for a sanctuary in the Puget Sound.
The Whale Sanctuary Project, based in Utah, has received an initial donation of $200,000 from Munchkin, a maker of baby products. The company has pledged at least $1 million toward the completion of the project.
"You can call for Sea World and other captive facilities to phase out their programs, but the fact of the matter is there's no place for most of the animals to go," said Dr. Marino.
Sea World executives have said their animals would remain at Sea World when they retire. Garrett says the owners of Sea Aquarium have turned a deaf ear to the Network's offer of a sanctuary for Lolita.
"They've never really entertained the idea because it didn't have the kind of 'umph,' you know, the kind of support," said Garrett.
Now that the Whale Sanctuary Project has a strong financial backer, Garrett says Lolita may have chance to return.
The Orca Network has filed suit against the Miami Sea Aquarium in an attempt to return Lolita to Puget Sound. That suit will be heard in a Miami courtroom in June.
Dr. Marino says her group is also looking at locations on the east coast. She predicts a sanctuary could be in place within 3 to 5 years.