Tuesday 26th April 2016
Water deal to pave way for a new Fine Gael minority Irish government
Enda Kenny tells Ministers they have held their final Cabinet meeting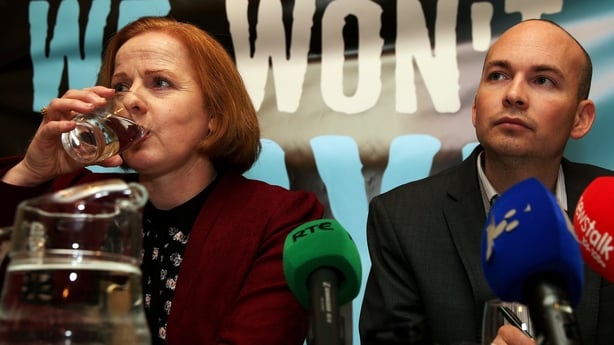 Fianna Fáil leader Micheál Martin said the party has indicated it is willing to consider the principle of charging for water at some stage in the future if water charges are suspended for a number of years.
A deal between Fine Gael and Fianna Fáil on the contentious issue of water charges may be finally in the offing, paving the way for a Fine Gael led minority government.
As the negotiating teams of both parties continued to meet on Tuesday night, acting Taoiseach Enda Kenny and senior Fine Gael Ministers were preparing their TDs to accept a possible compromise on issue water charges.
It is understood they informed backbenchers that the only prospect of saving Irish Water as an entity is to reach a compromise with Fianna Fáil on the charging regime.
In another indication of progress in the talks some 61 days after the general election – Mr Kenny told the outgoing Fine Gael-Labour Minister that Tuesday's Cabinet meeting was their last, and thanked them for their work.
While Fianna Fáil leader Micheál Martin told the Dáil he is not afraid to go to the country in an election over water charges, senior figures in his party said a deal will be done within 48 hours because both sides were losing credibility.
On Wednesday, the Dáil will hear statements on water, but there will be no vote on the issue. Sources suggested the water deal will centre on the suspension of charges for a period of time. This period has yet to be finally agreed between Mr Kenny and Mr Martin but it will not be linked to the length of time of any arrangement Fianna Fáil will enter into to support a Fine Gael led minority government.
While initially hostile to a compromise that involved a lengthy suspension of charges, Fine Gael backbenchers have softened their positions as many realised a failure to reach a deal would cause an election.
Fears among TDs of an immediate election reached their height on Monday night, when talks between the two parties ended badly.
The emerging deal will see a commission of experts established to examine issues surrounding water charges, such as alternative charging systems. Irish Water, as an entity, will not be referred to the commission. It was estimated last night that the work of the commission could take a year.
The outcome of the commission would then be referred to an Oireachtas committee. The committee's findings would then be voted on by the Dáil, as had been proposed by Fianna Fáil, meaning the future of charges will have to be decided on the floor of the House.
Mr Martin has argued that the majority of TDs in the current Dáil favour the abolition or suspension of water charges.
Fianna Fáil has indicated it is willing to consider the principle of charging for water at the end of that process if water charges are suspended for a number of years. But no firm commitment has been given to support re-introducing water charges, as had been sought by Fine Gael.
"We have said we could take part in a committee as constructively as possible," said a Fianna Fáil source. "With Labour, the Social Democrats, the Greens and Independent Alliance all pro charges, it's not impossible, once consensus is built."
How to deal with those who have already paid water charges, and those who haven't, has also been identified as a key issue by Fine Gael. Party sources said that if water charges are re-introduced, those who have already paid will have to be given future credits, with refunds in the event of charges being abolished entirely.
Group schemes
It is understood another outstanding issue is how to deal with those who are on group water schemes and those whom use wells. Fine Gael sources said a final position on charges would have decided by Budget 2018, due to be delivered in October 2017. Fianna Fáil will want to push it out for longer.
Fine Gael had offered the suspension of water charges for a period of six to nine months, with an expert commission to examine a new charging regime. The party had said that if new charges are not accepted, then the existing regime would remain in place – which was rejected by Fianna Fáil.
Fianna Fáil sources said this position from Fine Gael forced the pace of negotiations, while maintaining the existing charging regime had been rejected by voters at the least election and must not continue.
Ireland's National Broadband Plan will not be completed until year 2022
Some ten years after its launch?
The setback means that completion of the roll-out plan may not happen until 2022 or later
The government has confirmed that the National Broadband Plan, which promised subsidised modern internet to 750,000 non-urban homes and businesses by 2020, will not start this year as planned.
The setback means that completion of the rollout plan may not happen until 2022 or later, 10 years after the scheme was first launched.
A spokesman for the Department of Communications, Energy and Natural Resources said today that the rollout has been put off due to the postponement of negotiations with shortlisted bidders for the process.
The news will be greeted with dismay by over a million people living outside cities and large towns in Ireland. With the process expected to take up to five years, the setback means that many rural homes may be left without adequate broadband until 2022, two years after the government's promised delivery date and a decade after the government first launched the plan.
The contract to build the network out to 750,000 rural homes and businesses could be worth upwards of €500m of state funding, with the government seeking an unspecified amount of matching investment from winning contract bidders.
10 telecoms companies had expressed an interest in discussing the National Broadband Plan rollout with the government. Eir and Siro, the joint fibre venture betweenVodafone and the ESB, are considered to be front runners to contend for the state contract. Enet, the company that manages metropolitan area networks in 94 towns around the country, has also indicated that it intends to compete for the state broadband tender.
Other companies to have expressed an interest include French-based Bouyges subsidiary Axione and Gigabit Fibre, which is fronted by the former O2 Ireland boss Danuta Gray.
Virgin Media, formerly UPC, will not compete for the National Broadband Plan tender according to its chief executive, Tony Hanway.
The number of homes and businesses under the tender could shrink, according to officials in the Department of Communications, Energy and Natural Resources. The officials say that if Eir proceeds with plans to build out fibre infrastructure to 300,000 of the identified 750,000 rural premises, those 300,000 premises will be withdrawn from the National Broadband Plan. Under EU competition rules, state bodies cannot intervene with services where there are viable commercial alternatives.
A spokesman for Eir said that the company regretted the postponement of the plan's rollout.
"Eir notes the confirmation today by the Department of Communications, Energy and Natural Resources that it will not now be in a position to commence negotiations with shortlisted bidders as planned this year or to award the NBP contract to the winning bidder or bidders until 2017, several months later than originally planned," said the spokesman.
"Eir confirms that it will continue to rollout high speed broadband at pace. Today, 1.4 million homes and businesses across Ireland, can access high speed broadband. This will rise to 1.6 million, or 70pc of the country by June of this year, and will reach 1.9 million premises as soon as possible thereafter."
Ability to pay can be difference between life and death, cancer charity says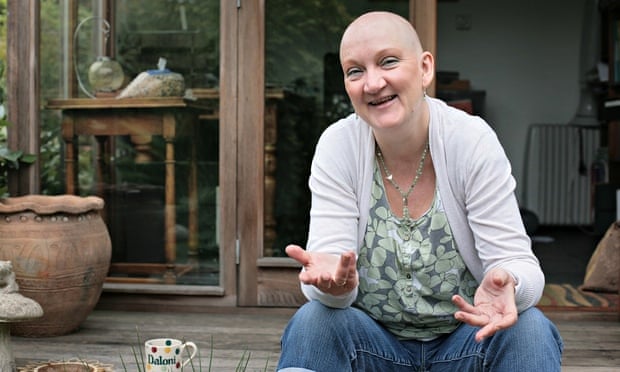 The Irish Cancer Society said early diagnosis is often crucial to the patient's chances of survival, Cancer sufferers in Ireland can live or die depending on how much money they have, the country's leading cancer charity has warned.
In a bleak rebuke of the "two-tier" health system, a new study by the Irish Cancer Society reveals the less wealthy can be forced to wait up to 20 times longer for potentially life-saving tests.
The charity said early diagnosis of cancer is often crucial to the patient's chances of survival.
Donal Buggy, head of services with the Irish Cancer Society, said the majority of Irish people do not have private healthcare and are denied early tests for the disease.
"The grim reality of our healthcare system is that the difference between life and death can come down to your ability to pay for healthcare," he said.
"This situation is striking in its unjustness but has been the modus operandi which has defined our health services for decades."
The Irish College of General Practitioners carried out a survey of GPs around the country to gauge access to testing for suspected cancers.
The findings confirm a "stark divide" between those who can afford private health insurance and those who cannot, says the Irish Cancer Society.
Public patients are forced to wait up to 480 days – or 96 working weeks – for critical tests such as abdominal cancer diagnosis. Private patients have to wait just five days on average.
Waiting-times for brain scans are 20 times higher in the public health system than for those who can afford private care.
Nine out of every ten GPs surveyed for the study agreed that a patient's ability to pay played a role in their treatment.
They complained about "unacceptable delays" in getting several cancer tests and warned diagnosis for gynaecological, neurological, urological and head and neck cancers was "particularly problematic".
About 46% of the population has private health insurance?
"We know from the many cancer patients and survivors who have shared their stories with us that our two-tier system of healthcare leads to huge differences in outcomes based on whether you can afford to pay for private health insurance or not," said Mr Buggy.
"This report makes clear that GPs working right across the country and in all socioeconomic areas face a struggle in securing timely tests to diagnose public patients".
One in three people in Ireland will develop cancer at some stage, with an average 30,000 new cases diagnosed every year. That number is expected to rise to 40,000 within the next four years.
The Irish Cancer Society has demanded public access to cancer tests within 28 days around the country.
"Early diagnosis often means a cancer is more likely to be treated successfully, intervention will be less complicated and chances of survival may be higher," said Mr Buggy.
"However, for the majority of the population without access to the private system, they may have to face lengthy waits that deprive them of early access to either a diagnosis or peace of mind."
Sinn Fein's health spokesman Caoimhghin O Caolain said the findings expose an "immoral" lack of fairness in health care.
"This is not acceptable," he said. "Inability to pay should not deny anyone the opportunity to lead a full, long, healthy life.
"The extreme depth of inequality in our health services is immoral and cries out for urgent address."
Loneliness linked to heightened stroke risk
Loneliness and social isolation are linked to around a 30% increased risk of having a stroke or developing coronary artery disease (CAD) — the two leading causes of illness and death in high-income countries.
The size of the effect is comparable to that of other recognised risk factors, such as anxiety and a stressful job, the findings of an analysis of the available evidence, published online in the journal Heart, indicate.
Loneliness has already been linked to a compromised immune system, high blood pressure, and ultimately, premature death, but it's not clear what impact it might have on heart disease and stroke risk.
The researchers trawled 16 research databases for relevant studies, published up to May 2015, and found 23 that were eligible. These studies, which involved more than 181,000 adults, included 4,628 coronary heart disease 'events' (heart attacks, angina attacks, death) and 3,002 strokes recorded during monitoring periods, ranging from three to 21 years.
Analysis of the pooled data showed that loneliness/social isolation was associated with a 29 per cent increased risk of a heart or angina attack and a 32% heightened risk of having a stroke.
The effect size was comparable to that of other recognised psychosocial risk factors, such as anxiety and job strain, the analysis indicated.
This is an observational study, so no firm conclusions can be drawn about cause and effect, added to which the researchers point out that it wasn't possible to exclude the potential impact of other unmeasured factors or reverse causation — whereby those with undiagnosed disease were less sociable, so inflating the findings.
Nevertheless, the findings back public health concerns about the importance of social contacts for health and well-being, say the researchers.
"Our work suggests that addressing loneliness and social isolation may have an important role in the prevention of two of the leading causes of morbidity in high income countries," they write.
In a linked editorial, Drs Julianne Holt-Lunstad and Timothy Smith of Brigham Young University, Utah, agree, pointing out that social factors should be included in medical education, individual risk assessment, and in guidelines and policies applied to populations and the delivery of health services.
However, one of the greatest challenges will be how to design effective interventions to boost social connections, taking account of technology, they say. "Does interacting socially via technology reduce or replace face to face social interaction and/or alter social skills?" they ask.
As much as a 20% rise in 18-month surgery waiting lists in Irish hospitals
Pressures on hospitals are reflected in longer waiting times, with today's cancelled operations potentially tomorrow's emergency medical presentations.
At Our Lady of Lourdes Hospital Drogheda there were 74 inpatient/ day cases waiting for longer than a year and a half last month, down from 126 in February, while at Letterkenny General the figure was 13, compared to just six people waiting for over 18 months in February.
At Sligo Regional there were seven patients waiting over a year and a half, while at Cork University Hospital the total was 28 compared to 26 in February, and at the Mercy University Hospital it was 25, compared to 32 the previous month.
It is important to balance both planned and emergency care needs to prevent delays in diagnosing or treating illness, which could result in greater need in future for emergency interventions.
The total number of inpatient/ day cases waiting longer than 18 months in March totalled 1,214 — nearly a 20% rise compared to February's figure of 1,015, new NTPF data reveals.
Firstly demographic pressures are responsible for this rise, as the growing and ageing population is causing a small but relentless increase in demand year-on-year, the HSE has said.
Emergency Department (ED) admission rates vary widely from hospital to hospital. At some hospitals, patients are twice as like to be admitted as in others. This can be cultural or it can be down to the fact that a particular doctor will admit more patients than is necessary.
Less experienced doctors and locums may be more likely to admit than experienced and more senior physicians, the HSE's National Director for Acute Care Liam Woods has said.
There is also the issue of elective admissions — involving patients being brought straight in for surgery, or from a clinic, into a hospital bed rather than through ED. Some hospitals manage this better than others by taking more people in when trolleys are low and restricting them when trolleys are high. Others manage things less effectively, the Minister for Health, Dr Leo Varadkar, has said.
In all, there were 399,086 people on the outpatients waiting list in March, a further 72,881 on the inpatients/day case waiting list, and 18,579 on the GI endoscopy waiting list. This makes a total of 490,546 waiting. The numbers of day cases waiting rose from 47,294 at the start of the year to 50,802 at the start of March. The number of inpatient waiters grew from 20,792 to 22,579 in the same period.
Average length of stay is also an issue. Some hospitals can deal with the average patient in four days, while others might take a week, thereby using twice as many beds to do the same work. This is often linked to delays in getting tests and scans carried out or skeletal services at weekends, or slow decision-making due to infrequent senior clinician-led ward rounds. Beaumont had the highest number of long waiters in March at 402, compared to 361 the previous month, followed by Galway University Hospital, which recorded a total of 351, up from 253 the previous month.
Regarding care provided on an outpatient basis and the operation of acute medical assessment units, some hospitals are able to complete tests in a single day, so the patient does not need to be admitted. Others have to admit a patient, which then requires a bed to be allocated. Then there is simple bed capacity, with some hospitals just not having enough beds, Minister Varadkar has said.
Another area where capacity could be a problem was in the delayed discharge of patients from hospitals. Some areas don't have enough nursing home capacity or home care packages, which means that patients are delayed leaving hospital, while some hospitals are more active than others in getting patients to go home or on to step-down facilities.
At the South Infirmary there was just one very long waiter in March (over 18 months), yet Waterford clocked up a total of 20 waiting for over 18 months.
While the Children's University Hospital Temple Street had zero patients waiting for longer than 18 months, the figure at Our Lady's Children's Hospital Crumlin was 28, a rise from 15 in February. Tallaght Children's Hospital also recorded a zero figure. However, at Tallaght Hospital long waiters totalled 114, a rise from 98 a month earlier.
Other major academic teaching hospitals had the following totals waiting longer than 18 months: St Vincent's (49), St James's (20), Connolly (7), the Mater (26), and UHL (3).
The National Waiting List Management Policy is a standardised approach to managing scheduled care treatment for inpatient, day case and planned procedures and has been developed to ensure that all administrative, managerial and clinical staff follow an agreed national minimum standard for the management and administration of waiting lists for scheduled care. This policy, which has been adopted by the HSE, sets out the processes that hospitals are to implement to manage waiting lists.
Hours can be lost getting a patient's discharge paperwork done, prescriptions written and the bed cleaned for the next patient. This could be done in an hour. But sometimes it can take as long as five hours.
Another cause is bed closures, which can occur for a number of reasons — staff shortages, renovations, or infection control.
The number of outpatients waiting more than 18 months at the end of March totalled 6,114 nationally. The number waiting at Beaumont was 1,349, compared to 1,130 in April. At Galway, there were 1,044 compared to 980 a month earlier and at Letterkenny there were 669, compared to 527 in February.
At Tallaght, meanwhile, there were 597 (588 in February) at CUH 391 (457 Feb), at the Mercy 385 (108), at Connolly there were 382 (317), and at St James's there were 19 (12). There was just one outpatient at both the Mater and St Vincent's waiting longer than 18 months.
The Beagle 2's most detailed images yet of lost Mars lander revealed
New pictures are most detailed images of Mars ever achieved from an orbiting spacecraft and seem to add weight to theory on Beagle 2's final resting place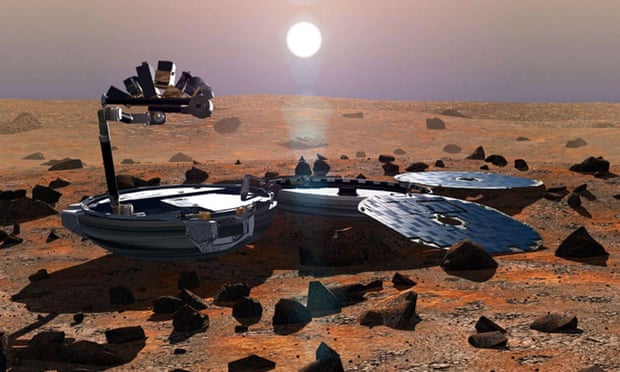 An artist's impression of the Beagle 2 lander, which landed on Mars in 2003 but failed to fully unfurl its solar panels, causing it to lose contact with Earth.
Astronomers have revealed the most detailed images yet of what is thought to be the landing site of the ill-fated Mars lander, Beagle 2, offering further evidence that the British spacecraft failed to phone-home because of problems following touchdown.
Showing a bright blip in dusty terrain, the new picture is four times the resolution of previous images. The image adds weight to the theory that the diminutive spacecraft – just under a metre in diameter – landed as planned on Mars in 2003, but failed to fully unfurl its solar panels. "Given the size of Beagle 2, even with super-resolution images you are not likely to see more than a series of blobs because it is so small," said Mark Sims, of the University of Leicester and former mission manager for Beagle 2. "What it does show is that it is on the surface and it is at least partially deployed."
Launched on board the European Space Agency's Mars Express Orbiter, the Beagle 2 spacecraft was due to touchdown on Mars on Christmas Day in 2003. But after leaving the mother craft it failed to make contact with Earth, leading to speculation that the lander had crashed.
But a series of clues have since indicated that the hitch likely occurred after it landed correctly on the planet's surface. Last year Sims and colleagues including John Bridges, also at Leicester University, revealed an image from Nasa's High Resolution Imaging Science Experiment (HiRISE) on board the Mars Reconnaissance Orbiter, that showed a trio of specks on the planet's surface, thought to be Beagle 2, its parachute and rear cover.
The top image is one of the original HiRISE images. Below is the newly-created SRR image. The bright dot at approximately 91º47'28.5", 11º 31' 37" is thought to be the Beagle 2 lander. Photograph: Nasa/UCL/University of Leicester
Now researchers at University College, London, have improved the resolution of the HiRISE images, to produce the most detailed pictures of Mars ever achieved from an orbiting spacecraft. The technique, known as Super-Resolution Restoration (SRR), involved stacking and matching up to eight HiRISE images of the same area – the first results of which were revealed by the team in February. "Each of the images are taken from a slightly different angle," said Muller.
While each HiRISE image has a resolution of around 25cm, the technique allowed the team to produce images of the Martian landscape with a resolution of just 5cm, allowing much finer detail to be observed than ever before. In the case of the Beagle-2 landing site, five images were compiled resulting in a four-fold improvement in resolution. But it's a lengthy process. "It takes three days on our fastest computers to do a small scene of 2,000 by 1,000 pixels," said Jan-Peter Muller, from University College, London who led the work. "We can't yet do an entire scene."
When researchers zoomed in on the 'bright dot' seen in the picture above, and then applied the new SRR system, the outline of what seems to be Beagle 2 became clearer.
The results, they say, confirm the idea that Beagle 2 did indeed make it to the red planet. "Intriguingly it isn't a single white blob which is how it was represented last time around," said Muller,. "We can now actually see a y-shape on the left hand side and some distortions as well on the right."
But understanding what happened to Beagle 2, says Sims, isn't just about unpicking the past – it could also help with future missions. "It's important to tease the mystery apart because you want to know why it didn't fully deploy," he said. "You need to have some idea of how far you got, what might have been the good parts of your design, what might have been the parts which you would improve at a later date."
While the new shot of the Beagle 2 site appears, to the untrained eye, to show little more than a y-shaped blob, Muller believes the technique has the potential to yield even greater detail. "We have provided the highest ever resolution pictures of the surface and we are going to keep going – the more pictures we get the better the resolution," he said. "There is no theoretical limit at this point in time to what we can achieve."
The Beagle 2 site isn't the only super-resolution image to be released by the team. Among the pictures produced with the SRR technique are views of the planet's ancient lake beds, showing their craggy forms in breathtaking detail. Also visible are the erratic tracks of Nasa's Spirit rover which roamed Mars from 2004, sending its last communication in 2010.
Two of the original HiRISE images are shown on the top line. Below, the new SRR images reveal a rock filed (left) and the tracks of Nasa's Spirit rover (right). Photograph: Nasa/UCL/University of Leicester
Scientists believe such high-res images could be a boon when it comes to choosing the landing site of future missions including the European Space Agency's ExoMars mission which will see a lander touch down in October this year, followed by a rover in 2018 that will search for life on the planet.
The SRR technique, Muller adds, could also shed light on a number of mysteries in the Martian landscape, including the suggestion that there is flowing water onthe planet. "We are creating images which allow us to see the same features what we would in a rover from 5 metres away," he said, adding that it isn't just Mars, but bodies as distant as the moons of Jupiter that could be revealed in stunning details. "We could do this for the Moon and we can do this in the future for Europa and Ganymede," he said. "It opens up a new way of being able to see features that we would see if we were walking on the surface."