Thursday 21st April 2016.
Eir ebitdata seen as stable in 'competitive telecoms market'
Fitch says consumers have not benefited from lower prices since Three acquired O2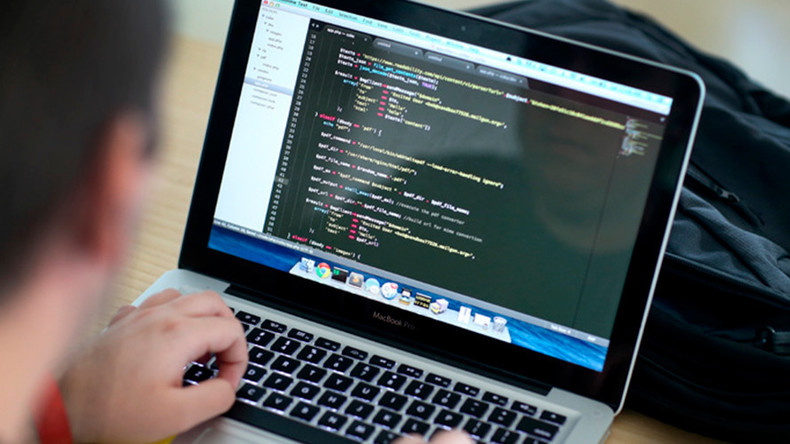 Fitch said retail fixed-line competition is "remarkably similar" to the UK with the incumbent Eir facing stiff competition from bundled services provided by rivals.
Ireland's telecoms market is "vibrant, crowded and competitive," according to a new report that finds the sector generated about €3.7 billion in revenues last year.
The latest Irish Telecoms Dashboard from ratings agency Fitch forecasts that investment in the sector will remain high in the coming years, primarily due to spending by Eir on its fibre network.
The report also says that consumers have not benefited from lower prices in the almost two years since Three acquired O2. It adds that with increased operator consolidation, competitive emphasis is increasing focused on network quality, rather than on costs.
"Domestic average revenue per user (ARPU) trends remain under pressure and Ireland has some of the lowest ARPUs among advanced western European mobile markets," Fitch said.
The agency said retail fixed-line competition is "remarkably similar" to the UK with the incumbent Eir facing stiff competition from bundled services provided by rivals such as Virgin Media and Sky. It said customer losses to Eir from fixed line operators were less dilutive than losses to Virgin, its only last mile retail access competitor.
"Eir's retail broadband position has been eroded but its revenue share of the Irish fixed market appears to be stabilising at around 49% with the success of Sky and Vodafone's broadband offers generating sizeable and growing wholesale revenues for the incumbent," Fitch said.
It added that with improving APRU trends at both the retail and wholesale levels, along with sizeable cost-cutting, Eir has managed to stabilise its fixed earnings before interest, tax, depreciation and amortisation (ebitda).
Publication of the report comes a week after Fitch revised Eir's outlook grade to positive from stable and affirmed its long-term issuer default rating at 'B'.
New Sligo IT science discovery could stem spread of deadly super-bugs,
In a game changing breakthrough?
Professor Suresh Pillai with John Browne (above middle pic), of Kastus Technologies, in the Nanotechnology Research Laboratory at Sligo IT.
A new discovery by a team of scientists in Sligo Ireland could stem the spread of deadly superbugs predicted to kill millions of people worldwide over the coming decades.
The researchers found an agent that can be baked into everyday items like smart-phones and door handles to combat the likes of MRSA and E. coli.
The nanotechnology has a 99.9 % kill rate of potentially lethal and drug-resistant bacteria, they say.
Lead scientist Professor Suresh C Pillai, of Sligo Institute of Technology's Nanotechnology Research Group, says the discovery is the culmination of 12 years' work.
"This is a new game changer," he said.
"It's absolutely wonderful to finally be at this stage. "This breakthrough will change the whole fight against superbugs. It can effectively control the spread of bacteria."
The findings were published on Thursday in the international journal Scientific Reports.
Last week British Chancellor George Osborne warned superbugs could become deadlier than cancer and are on course to kill 10 million people globally by 2050.
Speaking at the International Monetary Fund (IMF) in Washington, he warned drug-resistant bugs could escalate into a global crisis costing £70 trillion.
Scientists have been in a race to find a way of preventing the spread of the bacteria which causes the superbugs.
The new discovery works by building or baking a water-based antimicrobial solution that kills micro-organisms or inhibits their growth into everyday products as they are being manufactured.
These could include anything made from glass, metallics and ceramics including computer or tablet screens, smartphones, ATMs, door handles, TVs, handrails, lifts, urinals, toilet seats, fridges, microwaves and ceramic floor or wall tiles.
Professor Pillai says the innovation will be of particular use in hospitals and medical facilities which are losing the battle against the spread of the killer superbugs.
"Every single person has a sea of bacteria on their hands," he said.
"The mobile phone is the most contaminated personal item that we can have. Bacteria grows on the phone and can live there for up to five months.
"As it is contaminated with proteins from saliva and from the hand, it's fertile land for bacteria and has been shown to carry 30 times more bacteria than a toilet seat."
The research has been funded for the past eight years by John Browne, founder of Kastus Technologies, who will now work to bring the product to a global market.
The team says the nanotechnology is non-toxic and has no harmful by-products.
They are already working on how to adapt it for use in plastics and paint, allowing even wider use.
Sugar tax will not solve Irish nation's dental crisis?
Greater focus on education is needed?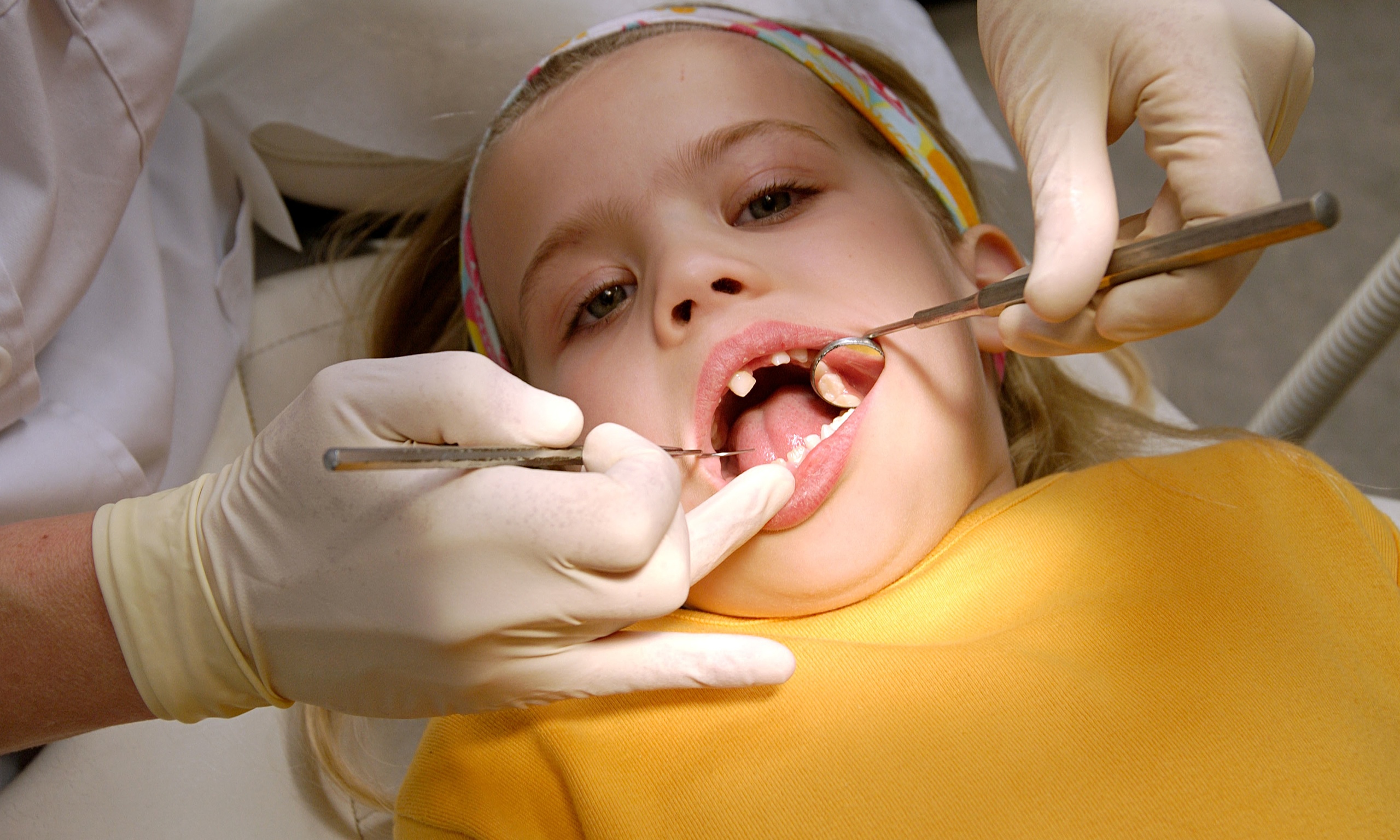 Many Irish children have high levels of tooth decay, but introducing a sugar tax to tackle this 'will not provide a miraculous quick fix solution', dentists have warned.
According to the Irish Dental Association (IDA), studies show that around half of all Irish 12-year-olds and three-quarters of all 15-year-olds already have some decay in their permanent teeth.
A significant amount of this this decay is thought to be due to the consumption of sugary drinks and recently, the British Chancellor, George Osborne, announced a plan to introduce a sugar tax on the producers of sugar-added soft drinks, with the revenue raised being spent on school sports programmes.
However commenting on this issue, outgoing IDA president, Anne Twomey, said that the focus should not be on how much people are paying for these products. Instead, it should be on encouraging people to reduce their consumption.
"There is overwhelming evidence that sugars in food and beverages are the main dietary causes of tooth decay and erosion in children and adults. In addition to decay, people who consume excess sugar suffer higher rates of heart disease and diabetes.
"We believe the best approach to this issue is through a coordinated programme of education and promotion, in tandem with an effective school screening programme at junior infant level, or even via free dental care for the under sixes," she said.
While no studies have been carried out on lost school time in Ireland, international research suggests that children with poor oral health are three times more likely to miss school as a result of dental pain.
The IDA said it would support public health warning labels being placed on carbonated soft drinks. However it also said that if a sugar tax was introduced, all money raised should go towards oral healthcare programmes.
The association questioned whether companies hit with a sugar tax would reformulate their products, or simply increase their prices to compensate.
"Have any studies been carried out to test the effectiveness of sugar taxes where they have been introduced? What about the 60% of the population here who do not consume sugar-sweetened beverages?
"As well as fizzy drinks would the tax also cover fruit juices? What happens if consumers switch to alternative untaxed sugary drinks? What about the disproportionate effect such a tax will have on lower income households? These are important questions and we really haven't heard convincing answers to any of them," Ms Twomey commented.
She also highlighted the fact Irish children are among the highest per capita consumers of soft drinks in the western world. However, rather than trying to tackle this issue, 'the HSE made severe cuts to its dental service catering for children'.
"There has been a 20% net reduction in dentists employed by the HSE to care for children and now those children and their dentists are dealing with the consequences of that decision. Studies show it is children from more deprived backgrounds who have a higher risk of decay and unfortunately, these are the very people who have been hardest hit by the HSE's cutbacks in the public dental service," Dr Twomey added.
Stunning photo of surfer in Mullaghmore Co Sligo up for major award
Surfer Tom Butler rides a big wave in Mullaghmore, Co. Sligo in a a photo last October 2015 of which is now up for the US$ 14,000 top prize in the Best Barrel Category at the 2016 XXL Big Wave Awards.
This stunning photograph of Tom Butler deep in the tube at Mullaghmore in Co Sligo is in the running for a major surf award.
Taken by South African Ian Mitchinson last October, it is among the final five photographs vying for the $14,000 top prize in the Pure Scot Barrel of the Year category at the 2016 WSL Big Wave Awards, the winners of which will be announced on April 23rd in Los Angeles.
Fellow South African Frank Solomon has been nominated in the Billabong Ride of the Year category, which carries a top prize of $93,000 for the surfer and $9,000 for the videographer, for a wave the same day at Mullaghmore. Captured on video by Irish man Peter Clyne, it was his first ever ride at the world-renowned big wave spot.
Mr Mitchinson and Mr Butler are part of a tight-knit crew of surfers and photographers chasing huge swells off the Irish coast. "We live on the fringes of society in Donegal chasing waves without really making any money doing it, but we go to the extremes to be amongst the most insane waves in the world that come to Irish shores each winter," Mr Mitchinson said.
NFU calls for better store layouts that encourage more Fruit and Veg consumption
For our health's sake?
The UK's National Farmers Union (NFU) has said that retailers have a responsibility to ensure store layouts and labelling are conducive to getting consumers to eat more fruit and vegetables.
The group has outlined 34 'Options for Action' in its recently published Fit for the Future report, including multi-siting fruit and vegetables in more places in stores, redesigning food service areas to offer more prominence to them, and developing fun-shaped fruit and veg options for kids.
The recommendations, based on a wide range of international studies and initiatives, have been proposed to help reverse the obesity crisis currently facing the UK, as well as increase the consumption of fruit and vegetables.
The report highlights that the 'food swamping' of healthy produce – or crowding them out with less healthy foods – and increasing consumer 'decision fatigue' are two of the major stumbling blocks in increasing fruit and veg consumption.
The NFU therefore, recommends making fruit and vegetables available in multipacks, snack packs, with lunchtime meal deals, alongside ready meals and even at the checkout – in other words, throughout the store and in various different formats.
NFU President Meurig Raymond commented, "At the moment, although most people understand the reasons why they should eat more fruit and veg, consumption simply isn't increasing and this has to change.
"We are calling on all parts of the industry and government to work with us and to implement initiatives that will drive consumer purchases."
ALL GOVERNMENTS should Put fruit and veg consumption at the heart of the forthcoming Childhood Obesity Strategy to deliver positive, engaging messages around food and nutrition. And ensure its objectives are followed through, regardless of the EU referendum result.
• Develop a cohesive strategy for enabling fruit and veg consumption with a view to promoting the need for increased fibre and micronutrient consumption to ensure the nation's health, in addition to existing initiatives.
• Provide more information on the nutritional benefits of potatoes and the essential micronutrients they contain within the messaging around the Eatwell Guide.
• Revisit planning regulations with regard to enabling choice architecture at community level and ensuring that healthy foods are not simply 'swamped out' by energy-dense food alternatives.
• Redesign the layout of food service areas and positioning of food products in schools, hospitals and government workplaces in order to have increased fruit and veg availability at the start of the buffet setting, plus the use of convenient options for fruit and veg products in vending machines.
• Promote increased visibility of fruit and veg within the School Food Plan with an associated choice architecture strategy in the serving setting as outlined above. And ensure delivery of the plan is consistently applied across local authorities. Going forward, as all schools move towards Academy status, ensure that fruit and veg consumption remains a priority in any new school food initiatives.
• Undertake a feasibility study to determine applicability within the UK policy environment for the development of an equivalent Community Food Projects Competitive Grants Programme (CFPCGP) in order to implement a nutrition incentive based approach (e.g. fruit and veg prescriptions) as has been developed in the US where it currently involves 110 community based partners, 730 community health care centres, hospitals and food hubs.
• Extend the Healthy Start programme to include all families with children under 16. • Provide additional advice on juice and juicing of fruit and veg so consumers understand the balances required to benefit from their nutritional values.
• Provide an enabling environment for food reformulation for example through the Public Health Responsibility Deal.
The smallest full Moon of 2016: see the Slooh webcast tonight
The full moon of March 23, 2016, shines brightly in this image taken in Chapmanville, West Virginia, 
The smallest full moon of 2016 will light up the night sky this weekend, and you can get a sneak preview of the lunar event in a free webcast from the Slooh community observatory tonight (April 21).
The full moon of April, which is traditionally known as the Full Pink Moon or Pink Full Moon, actually occurs on Friday night (April 22). This year, April's full moon will be the smallest of the year because the moon will be at the farthest point from Earth in its elliptical orbit. Slooh representatives have dubbed the event a "mini-moon" and will showcase live views of the full moon on Slooh.com beginning at 8 p.m. EDT (0000 GMT) tonight.
"As the Earth and moon move to their furthest points from each other, we'll all get a unique chance to see the full moon as it appears smallest to us here on Earth … a 'mini' moon, and a Pink Full Moon at that," Slooh representatives said in a webcast announcement. You can also watch the April full moon webcast on Space.com here , courtesy of Slooh. [The Full Moon Explained: Why It Happens (Video)]
During tonight's webcast, Slooh astronomer Bob Berman and host Paul Cox will be joined by Janice Stillman, editor of The Old Farmer's Almanac, to discuss the upcoming full moon, why it's known as a Pink Moon and why it is the smallest of its kind this year. Live images of the moon will be provided by Slooh's flagship observatory at the Institute of Astrophysics in the Canary Islands.
 Viewers will be able to ask questions about the moon via Twitter by sending messages to @Slooh or by joining the webcast's live chat, Slooh representatives said.
You can find tips on how to observe the moon in our infographic. If you need some photography tips, check out Space.com's photo guide for moon observers by veteran night sky photographers Imelda Joson and Edwin Aguirre
Smallest-full-moon-2016-slooh-webcast-tonight.html#sthash.ivgdoGJR.dpuf