Thursday 7th April 2016
Dáil committee on housing and homelessness will be set up says Sinn Féin
Whips meet to discuss proposal by Sinn Féin TD Aengus Ó Snodaigh and agree to proceed
Sinn Féin TD Aengus Ó Snodaigh above left: "If the Dáil can establish a sub-committee on Dáil reform in the absence of a government then there was no reason why a sub-committee on the housing crisis cannot be established."
A new Dáil committee is to be established to examine the issues of housing and homelessness.
The whips met today to discuss a proposal by Sinn Féin TD Aengus Ó Snodaigh and agreed to proceed.
The committee will look at the homelessness crisis and will invite in witnesses to give evidence.
The Dáil will formally agree the plan next week but it is understood the committee's work will begin even without a new government being formed.
Mr Ó Snodaigh said: "One of the first acts of the Dáil was to establish a sub-committee on Dáil reform and while this is something Sinn Féin supports, we believe that other issues , including the housing crisis, demanded greater priority than the issue, though laudable, of Dáil reform.
"If the Dáil can establish a sub-committee on Dáil reform in the absence of a government then there was no reason why a sub-committee on the housing crisis cannot be established."
It also agreed the Dáil would meet for three days the week after next.
Ireland and

China beef trade deal

going ahead as planned
The Chinese delegation at the Bord Bia Marketplace in Waterford in 2015.
Following a media report on a possible threat to the beef trade deal between Ireland and China, the Department of Agriculture has said that negotiations are running smoothly between both countries.
It was reported on Thursday 7 April that the China-Ireland beef deal is at risk over a vote at the UN. According to the paper's report, Minister for Agriculture Simon Coveney told the Cabinet on Wednesday that his department had been contacted by the Chinese government expressing concern about a vote by Ireland at the United Nations Human Rights Council.
However, in a statement issued to the Irish Farmers Journal, the Department of Agriculture maintained that there is no block on the road to finalising the trade deal between the two countries.
"The Department has been working closely with the Chinese authorities to finalise the remaining technical steps to allow trade of Irish beef to China to commence," the statement read.
"A Chinese inspection team visited Ireland for 10 days in January and we are currently awaiting their report which will determine the next steps," it concluded.
Irish beef in China
The Chinese market lifted the ban to Irish beef in 2015, 15 years after it was closed due to the European BSE crisis.
The lifting of the ban followed years of careful negotiation by the Irish Government, including a trade visit by Minister for Agriculture Simon Coveney and a number of Irish beef processors to the country in 2014.
Following the lifting of the ban, a group representing China's top buying companies visited Ireland to see beef and sheep meat export plants. They also participated in Bord Bia's Marketplace International event on 26 March in Dublin. This was followed by a visit by Li Keqiang, the Chinese premier, and Han Changfu, the Chinese agricultural minister, to Ireland in May. Although the process of getting Irish beef into China has been a little slower than anticipated, there have been further positive movements towards a final deal this year, as noted by the Department's statement.
Demand for imported beef
An emerging middle class in China is leading the demand for imported beef. Imports are expected to rise to over 750,000t by 2023, only accounting for approximately 3% of China's meat consumption.
A quarter of all strokes now occur in under-65 year olds
Middle-aged men may be ignoring health advice, Irish Heart Foundation warns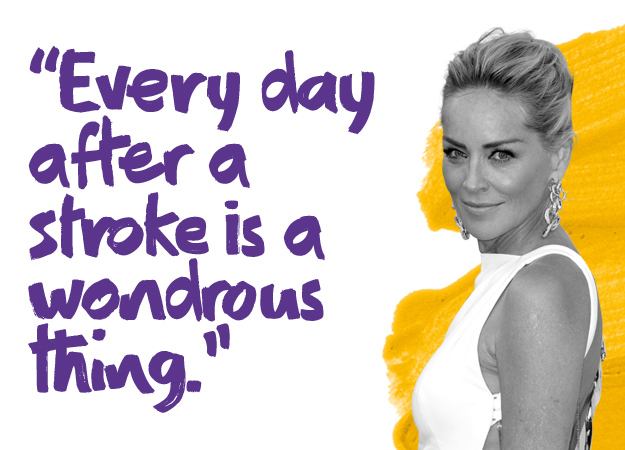 The Irish Heart Foundation said there should be some campaigns targeting middle-aged men specifically.
One in four strokes now occur in under 65 years year olds, according to new figures from the Irish Heart Foundation (IHF).
The figure is up from 19 per cent in 2009. This is the equivalent of more than 300 extra strokes among people of working age every year.
Middle-aged men in particular may be ignoring advice aimed at preventing stroke, the IHF suggested.
It said significant new investment was needed for prevention programmes, and health and community care for younger stroke survivors.
Overall, more women die from stroke, but three-quarters of strokes among the younger age categories are occurring in men.
Forty per cent of the younger stroke sufferers are smokers, compared to a national smoking rate of 20 per cent.
The IHF said the incidence among people already diagnosed with high blood pressure was also "worryingly high".
Research in the UK has attributed this trend to increasingly sedentary and unhealthy lifestyles.
Complex situation? 
"Whilst the reasons behind this increase have not yet been fully established and may be complex, it is clear that preventable risk factors such as smoking and high blood pressure are significant contributors," said Dr Paul McElwaine, stroke research fellow with the HSE national stroke programme, which led the research.
"This raises the distinct possibility that whilst people in older age groups are acting on advice and information campaigns to minimise their risk of stroke and cardiovascular disease generally, middle-aged men are not, perhaps because they do not understand their level of risk."
IHF head of advocacy Chris Macey said the statistics showed stroke could no longer be seen as only a disease of older people. "People of working age are now accounting for one in four of all strokes and the rate is growing rapidly in spite of Ireland's ageing population."
He said prevention campaigns should be used to target middle-aged men.
A devastating experience?
With more people than ever surviving stroke, there was also a need to develop community health and social care services for younger stroke sufferers who might have to cope for decades with the disabilities caused by stroke, he said.
A recent survey showed less than one-third of survivors had returned to work full-time a year after their stroke.
"Having a stroke is a devastating experience, the impact of which could be significantly reduced by the development of better community health, social care and vocational services that can provide enormous help on the road to recovery, whilst also benefiting society as a whole both socially and economically," Mr Macey said.
While stroke outcomes have improved greatly in terms of reduced death and disability rates, specialists say after-stroke care remains a poor relation.
They want an expansion in early supported discharge programmes to enable stroke survivors to be discharged quicker and to receive intensive therapy services in their own homes. Ten per cent of Irish survivors benefit from this form of discharge programme, compared with 30 per cent in the UK.
Obesity?
We are feeding our toddlers a risky diet and here's what we should be doing about it?
The first two years of life are important for developing healthy eating habits
The food and drink young children in the UK are consuming could be putting their health at risk. In a new study, published in the British Journal of Nutrition, we report that toddlers are consuming too much protein and too many calories for their age, putting them at risk of obesity in later life. We also found that they're consuming too much salt and not enough fibre, vitamin D or iron.
Our study analysed data from one of the largest dietary datasets for toddlers in the UK, collected in 2008-9 from 2,336 children from the Gemini twin birth cohort. The daily calorie intake of toddlers (21 months old) was 7% higher than recommended by public health nutrition guidelines. And protein intake was approximately three times higher than recommended, with almost all toddlers exceeding the recommendation set by the Department of Health
Not a sure start
The first two years of life are important for developing healthy eating habits. Children begin to develop dietary preferences that shape their eating behaviour and have a lasting impact on health. Our research suggests that there is cause for concern.
The average daily energy intake for toddlers at 21 months was 1,035 calories; higher than the 968 recommended for children aged two years by the Scientific Advisory Committee on Nutrition. In all, 63% of children exceeded this recommendation. On average, 40g of protein was consumed per day, but just 15g is recommended by the Department of Health for children aged one to three years.
We know that eating too many calories – not matching the energy consumed with the energy expended – leads to weight gain. But finding out how children consume their calories is important. Increased protein in early life is a risk factor for obesity in early life, and obesity often continues into adulthood. Both the high caloric intakes and the higher than recommended protein intakes found in our study suggest that toddlers today may be at increased risk of obesity and associated health problems such as heart disease and diabetes.
The protein source
A previous study in Gemini found that children who ate higher amounts of protein at 21 months of age, gained more weight up to five years of age. It's important to identify the sources of protein that may be linked to this risk of weight gain.
In Gemini, almost a quarter of children's calorie intake was consumed in milk and many of the children (13%) were still drinking formula milk at 21 months of age. This suggests that one of the main dietary sources through which children might be obtaining excess protein, is milk. In fact, within Gemini it was protein consumed from dairy (rather than other animal-based protein or plant-based protein) that was driving increases in weight gain up to age five.
At 21 months of age, the transition from a primarily milk-based diet to family food should have occurred, but it appears that a number of children continue to drink large quantities of milk, high in calories and protein. It's important that, as children begin to consume family food, milk intake is decreased and replaced with water rather than high-calorie, sugary drinks.
As well as getting too much protein, toddlers were also consuming too much salt. Sodium intake was on average 1,148mg a day, almost three times higher than the 500mg recommended. This is a concern because it may set taste preferences for the future, increasing the risk of raised blood pressure in later life. Most salt in the diet comes from processed foods making it more difficult for people to reduce their salt intake. Parents need to be made aware that many processed foods contain high levels of salt and they may need more guidance on checking food labels, choosing lower salt options and limiting the intake of high-salt foods such as ham and cheese.
Fibre intake among many young children was also low, at just half the recommended amount (8g versus 15g per day). Given that high fibre diets have been associated with reduced risks of cancers, coronary heart disease and obesity, it is important for children to consume sufficient amounts.
Iron and vitamin D intakes were also low. Almost 70% of children did not meet the recommended 6.9 micrograms of iron. And average vitamin D intake was 2.3 micrograms a day, falling far short of the 7 micrograms set by the Department of Health. Less than 7% of children met the recommended vitamin D level, and insufficient intake of vitamin D has been associated with poor health, including rickets.
Many toddler foods are now fortified with vitamin D and iron, but children are still not getting enough. Supplements were taken by a small proportion (7%) of children and, although intakes of vitamin D and iron were increased through supplements, most children were still not meeting the recommendations for vitamin D. This underlines the importance of the government recommendations that all children aged six months to five years should take a daily supplement of vitamin D.
Parents need more guidance on the appropriate type, amount and variety of foods and drinks, together with appropriate supplements, in order to reduce obesity and other health problems that may affect their children in later life.
How money could actually buy you some happiness?
Money really can buy happiness that's if you buy things that "match" your personality, a new study from the United Kingdom suggests.
Researchers analyzed more than 76,000 purchases that 625 people made over a six-month period, and grouped the purchases into categories based on how they might be tied to a personality trait. For example, purchases involving "eating out in pubs" were tied to the personality trait of extroversion (a person who is sociable and outgoing), while purchases involving "charities" and "pets" were tied to the personality trait of agreeableness (a person who is compassionate and friendly).
Then, the study participants completed a personality test and life-satisfaction survey, and their transactions were anonymously linked to their test results.
The researchers found that overall, people tend to spend money in ways that match their personality. For example, extroverted people spent an average of 52 British pounds ($73) more per year on "pub nights" thanintroverted people, and people who ranked high in conscientiousness (meaning they are disciplined and organized) spent an average of 124 British pounds ($174) more per year on "health and fitness" purchases than the people who ranked low in conscientiousness.
Moreover, the study showed that the people who made more purchases that matched their personality reported higher levels of life satisfaction than people whose purchases didn't match their personalities, the researchers said.
"Historically, studies had found a weak relationship between money and overall well-being," Joe Gladstone, an author of the study and a behavioral economics researcher at the University of Cambridge in England, said in a statement. "Our study breaks new ground by mining actual bank-transaction data and demonstrating that spending can increase our happiness when it is spent on goods and services that fit our personalities and so meet our psychological needs." [10 Fitness Apps: Which Is Best for Your Personality?]
In a second experiment, the researchers gave the study participants a gift card for either a bookstore or a bar. The extroverts who spent gift cards for a bar were happier than introverts who spent the bar gift card. And the introverts who spent the bookstore gift cards were happier than the extroverts who spent them.
While the first experiment showed a link, or an association, between purchases and happiness, the results of the second experiment suggest that spending money in ways that match personality may actually cause an increase in people's happiness, the researchers said.
A better understanding of the links between spending and happiness could lead to more personalized advice on "how to find happiness through the little consumption choices we make every day," said study researcher Sandra Matz, a doctoral candidate in psychology at the University of Cambridge.
Modern men aren't quite like the Neanderthals ancestors they may seem?
DNA now shows we did not inherit the male genes from our ancient cousins and our last common ancestor died 588,000 years ago.
  
Researchers analysed the Neanderthal Y chromosome for the first time

Humans and Neanderthals last shared common ancestor 588,000 years ago

Study shows Y chromosome was not inherited from our ancient cousins

Means modern men can't blame their inner-Neanderthal for bad behaviourIt's widely known that modern
Europeans and Asians carry traces of Neanderthal DNA and now scientists have pinpointed when we last shared a common ancestor
According to analysis of Neanderthal and modern human Y chromosomes, which contain the genes that make men male, the two species split 588,000 years ago.
They also showed our modern Y chromosome was not inherited from our ancient cousins, suggesting men today cannot blame their Neanderthal behaviour on their genes.5
Scientists have pinpointed when we and our ancient cousins, the Neanderthals last shared a common ancestor – 588,000 years ago. They examined the Neanderthal Y chromosome from a Neanderthal male found in El Sidrón in Spain, to come up with the date
Previous estimates of when our last common ancestor lived have been based on mitochondrial DNA and put the divergence of the two lineages at between 400,000 and 800,000 years ago.
The Y chromosome was the main component remaining to be analysed from the Neanderthal genome.
Researchers from Stanford University and the Max Planck Institute for Evolutionary Anthropology in Germany analysed this data using the remains of a Neanderthal male found in El Sidrón in Spain.
The Y chromosome is one of two human sex chromosomes.
Unlike the X chromosome, the Y chromosome is passed exclusively from father to son. 5
Researchers from Stanford University and Max Planck Institute for Evolutionary Anthropology in Germany say the Y chromosome (pictured right, next to an X chromosome) – which contains the genes that make men male – was the main component remaining to be analysed from the Neanderthal genome
Experts were surprised to find that unlike other forms of DNA, the Neanderthal Y chromosome DNA was apparently not passed to modern humans during a time of interbreeding. A Neanderthal is illustrated. One explanation why this particular segment hasn't lived on is that it was simply lost over time. However, it is also possible the Neanderthal Y chromosome contained genes that made it incompatible with human DNA
THE COMPLEX EVOLUTION OF MAN.
55 million years ago – First primates evolve
15 million years ago – Hominidae (great apes) evolve from the ancestors of the gibbon
8 million years ago – First gorillas evolve. Later, chimp and human lineages diverge
5.5 million years ago – Ardipithecus, early 'proto-human' shares traits with chimps and gorillas
4 million years ago – Australopithecines appeared. They had brains no larger than a chimpanzee's
2.8 million years ago – LD 350-1 appeared and may be the first of the Homo family
2.7 million years ago – Paranthropus, lived in woods and had massive jaws for chewing
2.3 million years ago – Homo habalis first thought to have appeared in Africa
1.85 million years ago – First 'modern' hand emerges
1.8 million years ago – Homo ergaster begins to appear in fossil record
1.6 million years ago – Hand axes become the first major technological innovation
800,000 years ago – Early humans control fire and create hearths. Brain size increases
760,000 years ago – New DNA analysis shows the first Neanderthals emerging
400,000 years ago – Neanderthals begin to spread across Europe and Asia
200,000 years ago – Homo sapiens – modern humans – appear in Africa
590,000 years ago – Last common ancestor of humans and Neanderthals
40,0000 years ago – Modern humans reach Europe
The human lineage diverged from other apes over several million years, ending as late as 4 million years ago.
After the final split from other apes, the human lineage branched into a series of different types of humans, including separate lineages for Neanderthals and what are now modern humans.
Using the Y chromosome analysis, the scientists have now pinpointed when we last shared a common ancestor.
Sequencing the Neanderthal Y chromosome may also shed further light on the relationship between humans and Neanderthals.
As well as defining the date for our common ancestor, the experts found the Y chromosome they sequenced is different to any Y chromosome observed in modern humans, suggesting the genes disappeared from the human genome long ago.
This means modern men may not be quite the Neanderthals they sometimes appear.
Other studies have uncovered a legacy of breeding between modern humans and Neanderthals 50,000 years ago, so the experts were surprised to find that, unlike other forms of DNA, the Neanderthal Y chromosome DNA was apparently not passed to modern humans during this time.
'We've never observed the Neanderthal Y chromosome DNA in any human sample ever tested,' said Carlos Bustamante professor of biomedical data science and of genetics at Stanford said. '
'That doesn't prove it's totally extinct, but it likely is.'
Why the Y chromosome genes were not passed on isn't clear, however.
Fernando Mendez, a postdoctoral scholar at Stanford explained one explanation why this particular segment hasn't lived on is that it was simply lost over time.
However, it is also possible the Neanderthal Y chromosome contained genes that made it incompatible with human DNA.
For example, Dr Mendez said a woman's immune system might attack a male foetus carrying Neanderthal 'H-Y' genes, which resemble antigens that transplant surgeons check to make sure organ donors and recipients have similar immune profiles.
Last year, geneticists sequenced DNA from the fossilised remains (pictured) of early humans discovered in a cave in the Atapuerca Mountains in Spain. The 430,000-year-old-bones were found to belong to an early Neanderthal and the analysis suggests the species may be up to 765,000 years old – twice as old as thought
GENES FROM NEANDERTHALS MAY BE TO BLAME FOR MODERN DISEASES
Neanderthals and modern humans are thought to have co-existed for thousands of years and interbred.
These 'legacy' genes have been linked to an increased risk from cancer and diabetes by recent studies looking at our evolutionary history.
However, it is not all bad news, as other genes we inherited from our species' early life could have improved our immunity to diseases which were common at the time, helping humans to survive.
Speaking to MailOnline, professor Chris Stringer, research leader in human origins at the Natural History Museum in London, said: 'We got a quick fix to our own immune system by breeding with Neanderthals which helped us to survive.
'Studies have also already been published which show that humans outside of Africa are more vulnerable to Type 2 diabetes, and that is because we bred with Neanderthals, while those who stayed inside Africa didn't.'
Last year researchers from Oxford and Plymouth universities announced that genes thought to be risk factors in cancer had been discovered in the Neanderthal genome, and in January Nature magazine published a paper from Harvard Medical School suggesting that a gene which can cause diabetes in Latin Americans came from Neanderthals.
The presence of the H-Y genes would have led to baby boys that were part-human, part-Neanderthal having a higher chance of being miscarried.
This would ultimately caused the male Neanderthal genes to gradually disappear, according to the study published in the American Journal of Human Genetics.
The researchers speculate that incompatibilities at one or more of these genes might have played a role in driving ancient humans and Neanderthals apart by discouraging interbreeding between them.
Dr Bustamante explained: 'The functional nature of the mutations we found suggests to us that Neanderthal Y chromosome sequences may have played a role in barriers to gene flow, but we need to do experiments to demonstrate this and are working to plan these now.'
Neanderthals first emerged around 280,000 years ago, spreading to inhabit much of Europe and parts of Asia, but they eventually died out 40,000 years ago.
The reason for their demise was often put down to being a more primative species of human that was unable to compete against the more sophisticated Homo sapiens.
They were depicted as thuggish cavemen that scraped an existence on the cold lands of ice age Europe.
However, a series of discoveries are now putting Neanderthals into a new light. Stone tools discovered at sites they inhabited suggest they were skilled tool makers with adept hand eye coordination.5
Neanderthals may have used the powdered rocks to lower the temperatures needed to light wood shavings. If they controlled fire in this way, then it has wide ranging implications for their cognitive abilities, society and culture. A stock image illustrating Neanderthals around a fire is pictured
A 60,000-year-old multi-purpose bone tool unearthed in France also suggests Neanderthals understood how to use bones to make useful devices
A recent discovery by researchers at the Muséum National d'Histories Naturelle in Paris suggests that Neanderthals may have built homes using the materials they found around them.
They discovered a 26 feet wide building created 44,000 years ago from mammoth bones.
Many of the bones had also been decorated carvings and ochre pigments.
Cross-hatched engravings found inside Gorham's Cave in Gibraltar are also thought to be the first known examples of Neanderthal rock art.
DNA analysis has also shown that Neanderthals carried the same genes that are thought to have enabled modern humans to speak.
Eight talons found at a 130,000 year old Neanderthal site in Krapina in Croatia are also thought to be the world's first jewellery, and may have been worn as a necklace.