Wednesday 6th April 2016.
Enda Kenny offers Micheál Martin full and equal partnership in Government
FG leader makes formal offer for government including FF and Independents.
Acting Taoiseach Enda Kenny said he had invited Fianna Fáil leader Micheál Martin to "have a conversation".
Acting Taoiseach Enda Kenny has offered Fianna Fáil leader Micheál Martin a full and equal partnership in government.
Mr Kenny met Mr Martin in Leinster House at 8.30pm on Wednesday evening to discuss the formation of government.
A Fine Gael statement said Mr Kenny and Mr Martin had a constructive meeting at which Mr Kenny made a formal offer for the formation of a full partnership government including Fine Gael, Independents and Fianna Fáil which would have the potential to provide a stable and lasting government.
The meeting was attended by Mr Martin, Mr Kenny and a note taker.
The offer was tabled as part of the first discussions between the two party leaders.
They are due to meet again on Thursday morning ahead of a Fianna Fáil parliamentary party meeting at 11am.
It is understood Mr Martin is to bring any proposal to the Fianna Fáil parliamentary party meeting on Thursday.
Earlier, Mr Kenny told the Dáil he had invited Mr Martin to have "a conversation".
"I expect Deputy Martin will oblige in that regard, as to how we might have an initial discussion," he said.
Speaking after the votes for taoiseach, Mr Kenny said he made no apology for spending considerable time engaging with the Independents. Ireland faced important challenges, not just here at home with housing, homeless and other issues, but internationally.
He added: "I want to say to Deputy Martin, whom I know for very many years, I want to be as flexible and as generous as possible in this regard."
Mr Kenny said it was not just about numbers; it was also about stability and building a relationship of trust.
'No contact'
The Fianna Fáil leader said the electorate had rejected the "constant hype and spin" and there had been endless unattributed comment, which he warned the Taoiseach "has to stop".
Earlier on Wednesday, he said to Mr Kenny: "I would even say Taoiseach, that in terms of meeting I have no difficulty in meeting you at all but I don't have to read about it at 7 in the morning that apparently I'm meeting you at 7pm.
"There was no contact at all and that's the kind of endless spinning and manoeuvring that we could do without."
He said he had met Tánaiste Joan Burton last week and "we had a very cordial exchange which was much different to the presentation today", he said of Ms Burton's criticism of the Fianna Fáil leader and party.
He warned that "it would be important for the conduct of discussions into the future that "the briefings have to stop Taoiseach. The briefings and manipulation of opinion has to stop if there's to be any reasonable prospect of moving things forward."
He added that there had to be "parity of esteem and respect" for everyone in the Dáil.
Minister for Justice Frances Fitzgerald said she believed the process of creating a government could be completed in days rather than weeks, with the right approach and she said most people would welcome the language that people would put the interests of the country rather than the party first.
Fine Gael is also to hold a parliamentary party meeting today at 11am to discuss the proposals.
Joan Burton hopes to do a deal with the Social Democrats and the Greens?
Labour wants to align with the SocDems and the Greens in the new Dáil.
The Labour party is proposing a Dáil alliance with the Social Democrats and the Green Party, with the idea put forward by leader Joan Burton today Wednesday.
Despite pressure for Burton to step down and facilitate either a leadership election or the ascension of Brendan Howlin to the role, the acting Tánaiste today proposed an alliance with the SocDems and the Greens during a Labour parliamentary party meeting.
There is said to have been broad agreement that the idea should be pursued.
Under the new Dáil standing orders, the potential alliance would be made up of the 7 Labour TDs, 3 SocDems and 2 Greens, giving the 12 deputies significant speaking rights and better access to private members' business.
"If we are a big part of a medium-sized grouping we would do better out of it and the SocDems and Greens would too," a party source said this evening.
They said the three parties would "broadly" be in line in terms of policy priorities citing issues including the minimum wage, the Eighth Amendment, the cost of childcare, and environmental issues. They added:
We're talking about them because they would have a fairly good, pragmatic and responsible approach to politics in the Dáil.
It's not yet clear if Labour has formally approached either the SocDems or the Greens about forming a Dáil alliance.
There was no immediate response the Social Democrats this evening.
Speaking in the Dáil, Green leader Eamon Ryan said that small parties and like-minded independents should meet to consider their options.
He later told TheJournal.ie that the Greens are open to seeing what such an alliance "with like-minded independents" might be able to achieve.
I think it might be one way of unblocking the log jam around government formation if a much wider rainbow coalition proved possible.
There has been speculation in recent days that Labour could form part of the next government with some party figures believing, as one senior source put it, that there is a need for "progress and liberal forces to have influence on the next government".
However, many in the parliamentary party do not favour such a move.
One senior TD said they would "doubt very much" that Labour would go into government. Howlin is also understood to have voiced opposition to the idea.
Burton has held talks with Taoiseach Enda Kenny in recent days including prior to today's cabinet meeting.
However, Labour today abstained on the vote to elect Kenny as Taoiseach.
Ivan Yates to shelve media work and leave Ireland
The Newstalk broadcaster has denied the move prompted by family's legal battle with AIB.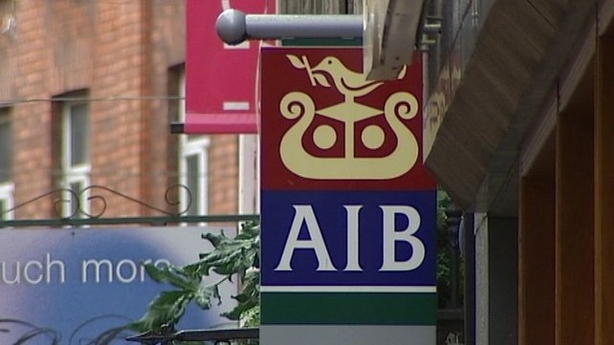 Ivan Yates with his wife Deirdre and daughters Ciara and Sarah at the launch of 'Full On' at the Marker Hotel, Dublin.
Ivan and Deirdre Yates: The High Court ruled in February that AIB was entitled to a judgment of €1.6m against Ms Yates. It demanded repayment from her, a primary school teacher, in June 2014.
Broadcaster and former minister Ivan Yates is to resign from his media commitments and is to leave Ireland for a second time. He has denied that the move was prompted by his family's legal battle with AIB.
Mr Yates will depart his role as co-presenter of Newstalk Breakfast on July 1st. He will also step down as host of TV3's Sunday AM and stop writing a column for the Irish Independent, it is understood.
A statement on behalf of Mr Yates said he had informed Newstalk of his decision to leave in March 2015, more than a year ago. He denied suggestions that he was returning to live in Wales. "It is not true that myself or Deirdre are going to Wales. We are taking a year's sabbatical. Our plans after that are unclear at this point," it said.
AIB pursued his wife for monies arising from guarantees she signed on loans used to expand the Celtic Bookmakers chain, which was run by Mr Yates and collapsed in 2011.
The High Court ruled in February that AIB was entitled to a judgment of €1.6 million against Ms Yates. The bank demanded the repayment from Ms Yates, a primary school teacher, in June 2014.
Mr Yates previously moved to Swansea in Wales without his wife in 2012 in a case of so-called bankruptcy tourism.
He was declared bankrupt by a Welsh court in August 2012, qualifying for Britain's more relaxed bankruptcy laws.
He emerged from bankruptcy in August 2013 and returned to Ireland where he resumed his role on Newstalk Breakfast that September. The show now has 171,000 listeners, making it the station's most popular show.
Newstalk said it wanted to wish Mr Yates "the very best" and thank him for his contribution to the station.
Veteran RTE journalist Tommie and broadcaster reflects on the intense emotion of Buncrana tragedy
"THE WONDERFUL SENSE OF COMMUNITY IN BOTH DONEGAL AND DERRY CAN NOT BE OVERLOOKED
The terrible tragedy that enveloped Buncrana when five people lost their lives two weeks ago was recalled by one of the country's best known broadcasters when he appeared on Friday night's Late Late Show.
Tommie Gorman, who hails from Sligo, was celebrating his 60th Birthday on Friday night and has covered news stories that reflect the Ireland of today –  the good news, bad news and often the tragedy that lies below the surface.
As RTE's man in Belfast he has probably witnessed some of the worst imaginable scenes. On Friday night he told Ryan Tubridy the tragedy in Buncrana was one of the most intensely emotional situation that he had dealt with.
Speaking to a hushed audience Gorman said, "This simply broke the hearts of a nation. It was all such an ordinary activity. A mother away for a well deserved weekend with the father minding the kids and taking them off to Buncrana for the afternoon. A thing that many Derry people do.
The bravery of Davitt Walsh
"As they watched the sun setting, the tragedy that we are no all too familiar with struck. We saw the most intense of emotions where the father had to make the most terrible decisions imaginable. And then the bravery of Davitt Walsh and the many others who tried in every way to help."
Gorman continued, "In the days afterwards we saw the sheer dignity of the mother at the funeral and then later when she returned to Buncrana to thank the people – where she found the strength I just don't know. She is a wonderful woman."
Speaking of Davitt Walsh Tommie added, "In the aftermath Davitt came down to us in Letterkenny for an interview. He brought along his girlfriend Stephanie, his mother and two sisters. This was not just an interview; it was clear that Davitt wanted to talk about this, he needed to talk about it, all we had to do was listen.
"He was recalling all those minutes in the water when it emerged that Stephanie had encouraged him, and indeed as soon as the little baby was brought back on to shore, she huddled her away into the car to get some heat."
He added: "This is such a human story –  tragedy, intensity, emotion but it also shows the great sense of community in both Donegal and Derry. Everybody just reached out to each other and did what they could. Unfortunately even in situations like this there are still bills to be paid, but the people of Buncrana have already set up a fund in the Credit Union in Buncrana for the family which just highlights this close bond in the community."
Sligo consultant warns hospital emergency departments all over Ireland are in crisis
INMO says March one of worst months on record for overcrowding.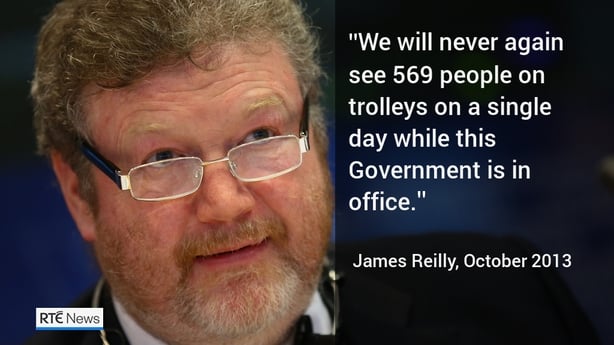 The Irish Association of Emergency Medicine has warned the health service is in a state of crisis and does not have enough beds or staff.
Sligo consultant Fergal Hickey, spokesman for the association, said emergency departments all over the country are losing nurses and consultant positions cannot be filled.
Middle grade doctors will not work in emergency departments because of the intolerable conditions, he said on RTE's Morning Ireland.
"The overcrowding problem is only going to be tackled when there is a stable government prepared to do what is necessary?
"It is a consistent, persistent problem that nobody has tackled to date.
"Rather than their posturing and game playing, this courtship ritual that seems to be afoot, they should be dealing with the serious crises in this country – the health service is not the only one. It is only going to be tackled when you have a stable government ready to do what is necessary, and that means investment.
"You cannot create hospital bed capacity without investment in facilities, investment in staff and support."
Mr Hickey said that last night in Sligo Regional Hospital there were five ambulances in a queue waiting to get their patients onto trolleys, patients on corridors. Staff had to move trolleys to get to patients.
"There is incontrovertible evidence that if you have patients over 75 detained on a trolley for over 12 hours you will have bad outcomes.
"Until someone faces up and does something about it people are going to continue to die who shouldn't die."
Mr Hickey's comment on staffing levels contradicts a claim by Robert Watt, the secretary general of the Department of Public Expenditure and reform who maintains the levels of pay on offer to people entering the public service is not hampering the State's ability to recruit high-calibre staff.
Meanwhile, March was one of the worst months on record for overcrowding in Ireland's hospitals, a major union has warned.
The Irish Nurses and Midwives Organisation (INMO) said analysis of its daily reports from accident and emergency units showed 9,381 patients spent time waiting on trolleys for a bed in a ward.
The union said it was a 5 per cent increase on the same month last year, and the figures also showed a 100 per cent increase in overcrowding in hospitals compared with March 2008 when 4,701 patients waited on trolleys.
The Department of Health said that January is traditionally the worst month of the year for trolley waits and overcrowding due to a number of factors including fractures caused by falls on icy ground, winter bugs such as the norovirus, flu and delays in discharging patients.
Of those waiting, 539 were waiting for a bed at University Hospital Galway.
However, the figure for UHG has dropped by 15 per cent, when compared to the figure for March of last year.
All non-urgent surgeries were cancelled at the hospital on Tuesday for the second time in five days as a result of overcrowding.
The INMO said the numbers are startling and added that the health service continues to face intolerable levels of overcrowding because of a lack of beds and staff despite other initiatives.
INMO general secretary Liam Doran said the overcrowding is worsening against a backdrop of steep increase in demand, a lack of beds and a severe shortage of nurses.
"Notwithstanding this period of political inertia, nothing must get in the way of whatever special measures are necessary to lessen the current environment facing patients and frontline staff," he said.
Mr Doran has called for an immediate meeting of the emergency department implementation group, set up to try to resolve the crisis last year.
The INMO figures included reports on the worst affected hospitals:
– Midland Regional Hospital, Tullamore, had trolley waits up from 204 to 568 in the last year
– South Tipperary General Hospital was up from 233 to 552
-University Hospital Limerick was up from 558 to 710
– Cork University Hospital was up from 412 to 550
– Bantry General Hospital was up from 39 to 146
The agreement involving the INMO, the Health Service Executive and the Department of Health to resolve the overcrowding is to be reassessed on Friday April 15th.
Insects are capable of repairing their 'Bones' just like Humans?
Locusts are found to have internal bandages to help repair their broken limbs.
Researchers from the Trinity College Dublin just made an interesting breakthrough regarding insects and how they have internal bandages to repair their broken "bones."
According to Phys.org, insects have a sort of DIY cuticle repair kit that allows them to go on about their daily lives even when they are injured. For instance, when an insect cuts one of its legs, it repairs itself by having a patch of cuticle laid down underneath its affected area. This then seals the wound and provides the necessary structural strength to heal the animal.
The study was published in the Journal of the Royal Society Interface, and is said to be the first research to discuss the biomechanic abilities of arthropods in repairing themselves.
The lead author of the study, David Taylor, said that insects, unlike humans, are not capable of completely repairing their "bones" but their own way of healing themselves via their cuticle bandages is a pretty good alternative. The insects are able to restore most of their strength, so they can still use their limbs for other activities to go about their days.
One of the team members, Eoin Parle noted that even though people already know that insects also had the ability to bleed when cut, nobody really looked into how well their blood clotting abilities are able to repair their bodies – until now.
Among the insects that the team studied are the locusts. During their study, the team found that adult desert locusts are able to repair their limbs to approximately two-thirds of their original strength – enough to help them survive in the wild.
The locust cuticle was also found to be one of the toughest natural materials. This discovery, together with the insects' interesting exoskeletons and amazing abilities to walk on different kinds of surfaces, co-writer Jan-Henning Dirks also said in his website that this discovery may lead to new technology.
How long do you think until Locust-Man arrives in the next Marvel movie?