Monday 14th March 2016
Nama to redeem another €2.5bn this week
The move will bring to €24.6 billion the amount of senior debt redeemed to date.
The National Asset Management Agency (Nama) will redeem another €2.5 billion of its senior borrowing on Wednesday.
The National Asset Management Agency (Nama) will redeem another €2.5 billion of its senior borrowing on Wednesday, its first redemption in 2016.
This will bring to €24.6 billion the amount of senior debt redeemed to date, 81% of the €30.2 billion of senior debt originally issued in 2010 and 2011 to acquire bank loans.
The agency is to redeem €2.5 billion in senior notes. These are special instruments it gave to the main banking groups in return for loan books it took on from them during the financial crisis.
A Nama statement said that Wednesday's redemption means that the agency will have already met its end-2016 target of redeeming at least 80% of its senior debt and is firmly on course to meet its ultimate target of redeeming all of its senior debt by 2018.
Nama chief executive Brendan McDonagh said the agency remains on course "to deliver an overall surplus of €2 billion" once it completes its work. This refers to the cash left once it has repaid borrowings relating to its taking on of the loans from the banks. The €2 billion surplus figure was first mentioned by the agency late last year.
Irish Employers say no need for further rise in our minimum wage
Ibec warns Brexit could lead to major growth in gap between UK and Irish minimum wage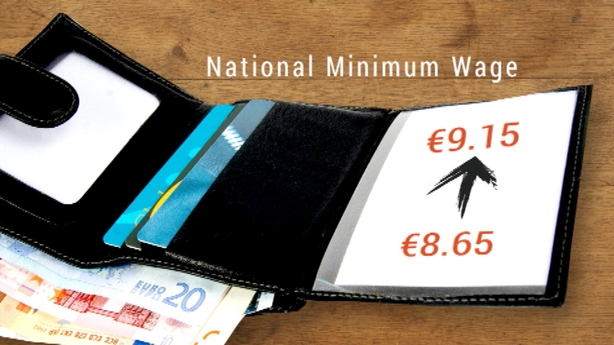 Ibec said the minimum wage in Ireland was 7% higher than in the UK and there was no justification for any increase. 
Employers have argued there is no justification for further increases in the national minimum wage.
The minimum wage increased by 50% to €9.15 from the beginning of January. The Low Pay Commission is to look at the rate again later this year under an annual review.
In a submission published on Sunday, the employers group Ibec argued the 50 cent increase recommended by the commission in 2015 was a "mistake" and that it should be cautious in its approach this year.
Ibec said the minimum wage in Ireland was 7% higher than in the UK and there was no justification for any increase. It warned a British exit from the EU could result in a major sterling depreciation, causing this gap to increase to 40%.
A competitiveness threat?
Ibec director of employer relations Maeve McElwee said: "The significant rise in the minimum wage last year, along with heightened global economic uncertainty means there is no basis for a further increase at this time. At a time of zero inflation, it would be a massive mistake to undermine our competitiveness position through unwarranted pay rises. The focus must be on maintaining competitiveness and creating jobs.
"Even before a vote, the UK referendum is already having a significant impact on exchange rates. Uncertainty has pushed the value of sterling lower . . ."
Ms McElwee argued the 2015 increase undermined the case for a further rise this year: "The 2015 decision led to an increase in the minimum wage 6% ahead of inflation and 4% above average wage increases in the economy. The real value of the minimum wage is now 27% higher than when it was introduced."
Ireland to conserve phone numbers in order to avoid €1bn bill
Ireland is running out of geographic and mobile phone numbers and so regulator ComReg recommends conserving numbers or risk a €1bn bill for operators.
Ireland is running out of phone numbers and Ireland's telecoms regulator ComReg is to instigate a landline and mobile number conservation policy to avoid a financial cost of more than €1bn to the telecoms industry and local economy.
Anticipating demand from over-the-top (OTT) services such as Facebook Messenger and the rise of machine-to-machine (M2M) communications that will require dedicated SIM cards, ComReg said the measures will be necessary.
It said that demand for geographic (local area) numbers as well as mobile numbers continues to grow.
ComReg's options are to conserve existing number allocations or introduce an extra digit to existing mobile numbers.
The regulator has commissioned a number of reports on the matter from Analysys Maso and European Economics to estimate the scale of the problem and the cost of the solution.
The numbers are almost up, warns ComReg
ComReg estimates that the five currently used 08X ranges for mobile numbers could be exhausted by 2023.
One option is to introduce new number ranges, including 082 and 084, and re-introduce the 088 number range that existed during the era of analogue mobile phones.
This option could create 62m unreserved numbers and push the exhaustion date back to 2036.
However, it warned that based on research from European Economics any change to the 01 number for Dublin, for example, could cost €337m based on 2011 estimates, while Analysys Mason estimates that any change to 08X mobile numbers could cost as much as €650m.
"Therefore, any changes to geographic and mobile numbers should be avoided where possible and measures to ensure efficient usage should be put in place to mitigate the need for changes in the short to medium term."
ComReg said it has met with the larger fixed-line operators and mobile operators on several occasions to assess their current business practices and the impact number conservation changes could have.
These operators currently hold 11m or 84pc of all assigned geographic numbers and 20m or 88pc of all assigned mobile numbers.
St Patrick now revealed as a lean, mean preaching machine
Provisions that sustained patron saint in fifth century now the 'hottest food trends' globally
The Powerful St Patrick: The patron saint's of Ireland diet was rich in oily fish like salmon and trout while he would also have eaten, oats, seaweed, nuts and wild vegetables, soured and fermented milk and curds but little in the way of meat and full-fat cheeses and butter.
It is little wonder St Patrick was able to wander all over Ireland spreading the Christian message as he was centuries ahead of his time when it came to a healthy diet, according to University College Cork food historian Regina Sexton.
According to M/s Sexton the fermented and wild foods that St Patrick would have eaten in fifth century Ireland as he travelled the country converting the pagan Irish to Christianity are now among the "hottest food trends internationally" .
"This was neither a throw-away nor a take-away society. And people took good care to preserve and conserve for future use foods that could not be consumed immediately," said Ms Sexton before she outlined what St Patrick's typical diet would have included.
"It would have been high in fibre, Omega-3 fatty acids, fermented milks, low GI grains, protein, minerals and vitamins, but low in sugars and meat. It is safe to say that obesity was not a problem in those days and that the fare was seasonal, wholesome and modest by today's standards.
His optimal health?
St Patrick's diet was rich in oily fish like salmon and trout while he would also have eaten, oats, seaweed, nuts and wild vegetables, soured and fermented milk and curds but little in the way of meat and full-fat cheeses and butter.
"Items like soured milk drinks, oatmeal, seaweeds and wild fruits and vegetables were staples in the Irish early medieval diet and they are also some of the foods recommended by contemporary nutritionists for optimal health," said Ms Sexton.
"Much of this is known because with the coming of Christianity, monastic settlements encouraged learning and record keeping and those records have come down to us. Ironically, much of the food available then is what we call 'health food' now, which comes of course at a premium price!"
Ms Sexton explained that a wide range of wild foods, notably watercress and wild garlic which were used to garnish dishes were also on the menu while St Patrick could also have tucked into hen and goose eggs, honey, curds, seaweeds and apples.
"Cereals, most commonly oats and barley, a little rye together with more prestigious and high-ranking wheat, were used in the production of flat breads and it is also likely that leavened wheat loaves were on offer," she said.
Various wet preparations such as porridge, gruel, meal pastes and pottages as well as cereal-milk and fruit-nut combinations were also being eaten on the island when the young Patrick arrived in Ireland from Britain following his capture by Irish slave traders.
"St Patrick would have consumed lots of fresh milk, sour milk, thickened milk, colostrum, curds, flavoured curd mixtures and soft cheese, particularly during the summer months with butter and hard cheeses saved for the leaner months of winter and spring," she added.
Health watchdog warns energy drinks not suitable for Ireland's children under 16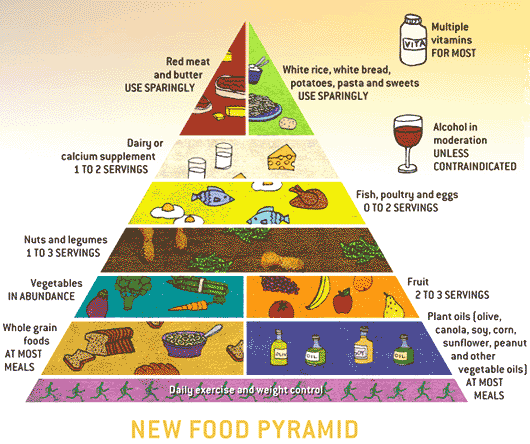 A new report into energy drinks has found that some brands contain up to 16 teaspoons of sugar.
The national food-safety watchdog Safefood found that the number of energy drinks now on sale in Ireland has soared in recent years, and warns that they are not suitable for children under the age of 16, nor should they be used for rehydration after sport.
The report revealed that the highest consumers of energy drinks were males between the ages of 15 and 24, and that 54% of those who consume energy drinks do so at least once a week. It noted that many young adults use energy drinks as a mixer with alcohol.
A similar survey conducted in 2002 identified 10 energy drink products on sale in Ireland, but that number has risen dramatically to include 17 brands and 39 separate products in February 2015.
According to the report, the average price of an energy drink in Ireland was €1.09, but some supermarket own-brands were as low as €0.49 cent per can.
Leading brands are supported by extensive promotional campaigns on their global social media accounts, with brands such as Red Bull and Mountain Dew hosting dozens of dedicated Facebook, Twitter and YouTube accounts. Safefood criticised advertisers for aiming marketing campaigns at active young people by focusing on high-adrenalin activities and music.
Dr Cliodhna Foley-Nolan, Director, Human Health & Nutrition for Safefood, said: "It's really remarkable that these products are so prevalent and together, energy drinks and sports drinks now comprise more than 20% of the soft drinks market in Ireland.
"A typical small 250ml can has sugar levels of six teaspoons per can which is equivalent to a full chocolate bar. The caffeine content is high and drinking two small cans and one small espresso of coffee drives an adult's daily caffeine intake above recommended levels.
"In addition, the use of energy drinks as a mixer with alcohol among young adults also has consequences in the context of Ireland's current binge-drinking culture. Safefood's position continues to be that these drinks are not recommended as a mixer for alcoholic beverages but this is now common and part of the binge drinking culture prevalent particularly amongst our 15-24 year olds."
Safefood has also called for an awareness-raising campaign to highlight the potential health issues of energy drinks for young people.
Scientists have now discovered some bacteria that can eat plastic.
That doesn't mean you should stop recycling.
Plastic can be biodegradable in the presence of a certain kind of bacteria.
Researchers found that a bacteria called Ideonella sakaiensis can use poly(ethylene terephthalate), one of the most common forms of plastic better known as PET, as its main source of energy and carbon. PET is found in things like polyester, water bottles, and food containers, and tend to be labeled with a "1" inside a recycling symbol.
Scientists discovered the bacteria in a recycling plant in Osaka, Japan. The study, published in Science, found that it takes about six weeks for the bacteria to degrade PET. "We hope this bacterium could be applied to solve the severe problems by the wasted PET materials in nature," one of the authors, Kohei Oda, told the Christian Science Monitor. "This is just the initiation for application."
More research needs to be conducted to see if it could actually be implemented, but some are skeptical. Christopher Reddy, a senior scientist at Woods Hold Oceanographic Institution who wasn't involved with the study, warns that we can't "rely on microbes to clean the environment." The study was conducted in a controlled laboratory environment where PET was the bacteria's only food option, but Reddy told that Monitor they have more to choose from in nature, and we can't control their eating habits.
The microbes would also only be helpful in mitigatingcertain plastic pollution on land. With 311 million tons of plastic produced each year, it's far from an ultimate solution. However, oceanographer Giora Proskurowski told the Monitor that this at least shows us "the environment is evolving."