Sunday 13th March 2016
Fianna Fáil TDs back grand coalition or a Fine Gael minority Government?
Ten Fianna Fáil TDs have broken ranks to declare a grand coalition with Fine Gael or the backing of a Fine Gael-led minority government cannot be ruled out.
However, many of the party's 44 TDs contacted were opposed to any deal with their long-time rivals, insisting the option of a Fianna Fáil-led minority government excluding Fine Gael is the only way to prevent a second election.
Speaking after the Taoiseach nomination stalemate, John McGuinness, Marc MacSharry, Darragh O'Brien, Declan Breathnach, and a fifth TD, who asked not to be named, all said that the grand coalition option cannot be completely ignored at this stage.
Six TDs, including James Lawless, Jim O'Callaghan, Mr Breathnach, and three colleagues who spoke on condition that they are not identified, added that while it is far from their first preference, they would consider supporting a minority Fine Gael government.
Sligo-Leitrim TD Mr MacSharry said his first choice remains the Fianna Fáil-led minority government repeatedly raised by party leader Micheál Martin since the election result, and that he will not back a Fine Gael-led minority government.
  New TD Marc MacSharry.
However, while saying he will ultimately support Fianna Fáil's "collective position", the TD said a "national government" between Fianna Fáil and Fine Gael should be considered in order to prevent the need for a second election if the minority options does not have sufficient support.
"A national government of partnership could be possible for a four-year period with a rotating Taoiseach between Fianna Fáil and Fine Gael, and only if both are in agreement, being able to dissolve the Dáil to avoid distrust on that issue.
"One independent TD could also be appointed to a senior, but uncontentious ministry like foreign affairs, where there is a very prescribed schedule of expenditure and little or no legislation. This could underpin and further validate the 'national government' nature to the new government.
"The cost of €10 to 13m [for a second election] could not be justified, but the cost in loss of focus on the real challenges facing our country is incalculable without any certainty that the outcome would be decisively different," he said.
The same view was expressed by outgoing PAC chair and Carlow-Kilkenny TD John McGuinness, who said "the most stable option is a Fianna Fáil-Fine Gael coalition" which has to be "policy driven and in my mind, centre left".
  TD John McGuinness
Asked about Mr Martin's idea of a Fianna Fáil-led minority government excluding Fine Gael, Mr McGuinness said: "I can't see it being a runner, there is inherent instability in that" and equally said a Fine Gael-led minority option "again has instability, I don't think it would last five years".
Newly-elected Dublin-Fingal TD Darragh O Brien said while a grand coalition is "personally not something I support", he believes that "to rule anything out is the wrong approach".
Despite stressing "there isn't a need for a crazy hurry on this, a bit of space is needed" and that "Dáil reform
Louth TD Declan Breathnach said while he strongly favours a Fianna Fáil-led minority government, no options can be ruled out — including either a grand coalition or backing a Fine Gael minority government.
"I think you can take it that you cant rule anything out. There should be enough wise heads to realise that it would be in the best interests of the country to get stability," he said, adding that going into a coalition or supporting any minority coalition would ultimately come down to the party members.
A fifth TD, who asked not to be named, said there should be "a national government, take out the word 'coalition', of Fianna Fáil, Fine Gael, and Independents".
The same TD would support a Fine Gael minority government, and said a Fianna Fáil-led minority government excluding Fine Gael could only work if the party had the numbers "but it doesn't look like we do".
Mr Breathnach and five other TDs, three of whom spoke on condition of anonymity, said they would consider backing a Fine Gael-led minority government if there was no other option to preventing a second election.
They include Kildare North TD John Lawless and Dublin Bay South TD Jim O'Callaghan, who said while his first preference is a Fianna Fáil-led minority government excluding Fine Gael, supporting a Fine Gael-led version would be his "second option" as his party will "behave responsibly" in the current stalemate.
Mr Lawless similarly said his preference would be for a Fianna Fáil minority government. However, he added: "If the numbers don't add up I would not rule out a Fine Gael minority government. I don't think anybody wants another election."
The comments contradict the official Fianna Fáil stance that the party will not cut any deal with Fine Gael, a point re-emphasised by Mr Martin on Thursday and which was echoed by the majority of TDs who spoke to this newspaper.
Party transport spokesperson Timmy Dooley, environment spokesperson Barry Cowen, children's spokesperson Robert Troy, jobs spokesperson Dara Calleary, Thomas Byrne, Anne Rabbitte, Lisa Chambers, John Brassil, James Browne, and Shane Cassels all ruled out any option other than a Fianna Fáil-led minority government, excluding Fine Gael.
Mr Troy said: "I believe Micheál Martin can lead an alternative minority government with fairness at its very core."
Mr Dooley said a Fianna Fáil minority government is "the obvious one to me, the others don't make sense for us", while Ms Chambers said a deal with Fine Gael would most likely not be backed by Fianna Fáil's grass-roots.
TDs who have previously outright rejected any deal with Fine Gael, including Willie O'Dea, Niall Collins, and Billy Kelleher, did not respond to requests for comment. Of the 20-plus TDs who responded to the survey phone calls, none want a second election, saying it is unlikely to have a different result.
Meanwhile:-
Michael D Higgins could play key role in forming a government stalemate
Influence of President limited to getting parties to try harder by refusing to dissolve Dáil
The president has the discretion to refuse to dissolve the Dáil where the Taoiseach has ceased to retain the support of a majority.
Being president of Ireland is an unusual job. Candidates need to be political animals – it would be rather difficult to be elected to the office otherwise – but, once elected, they are expected to remain aloof from party politics. President Michael D Higgins notably resigned his 43-year membership of the Labour Party upon his election in 2011.
Nonetheless, there are occasions where this combination of political experience and political neutrality is just what the situation demands. The current impasse over the formation of the next government is just one such situation.
The president has a relatively modest range of functions and, of these, the majority are to be performed "on the advice of the government". However, there are two functions in which the president has absolute discretion: the power to refer laws to the Supreme Court to test their constitutionality, and the discretion to refuse to dissolve the Dáil where the taoiseach has ceased to retain the support of a majority.
Referring Bills to the Supreme Court is a primarily legal matter – Mr Higgins has twice convened the Council of State to consider whether he should make such a reference, but he has yet to actually refer a Bill.
By contrast, the president's discretion to refuse to dissolve the Dáil requires the president to read the political tea leaves. There is no point in refusing a dissolution unless there is a realistic prospect of an alternative government being formed. Thus, the president needs to exercise political judgment; but he also needs to avoid being seen to favour any particular party.
Deadlock before agreement of Taoiseach?
No president has yet exercised this discretion. Because there is no clear precedent, there can be some confusion in the public mind as to what exactly the role of the president is in situations where the Dáil is deadlocked on the nomination of a taoiseach.
The leading textbook on Irish constitutional law observes that the notion that the president can "send for" a deputy and ask him or her to form a government "appears to have infiltrated the political and journalistic subconscious, having been suggested by observation of British practice".
However, under the Constitution, the president's role is passive rather than active. The president has discretion to refuse to grant a dissolution when requested; but beyond that, there is no role for the president to reach out to political leaders, mediate in negotiations, or cajole them into agreement.
In 1967, the report of the committee on the Constitution considered the possibility of amending the Constitution to give the president the discretion to designate the member of the Dáil whom he considered most likely to secure the confidence of the House and appoint ministers on his nomination, with these appointments remaining effective until there is a vote of no confidence in the Dáil.
The ever changing nature?
The committee cautioned, however, that such a reform "might be seen as involving the president directly in party politics and thus changing the nature of his office entirely".
In a 1989 article in the Irish Jurist, Gerard Hogan (now a judge in the Court of Appeal) argued that "public and political consensus is now in favour of an 'active' presidency", and that this was an argument in favour of adopting the suggestion of the 1967 committee.
However, these recommendations have never been implemented. Some (perhaps many) people might like to see the President get more involved in salvaging a government from the wreckage of an inconclusive election but, as things stand, the Constitution does not envisage such a role.
The late Dr Garret Fitzgerald revealed in his memoir that following the 1987 general election, he had spoken to president Patrick Hillery in advance of the vote on nominations for taoiseach. Mr Hillery apparently indicated that if the Dáil was deadlocked, he would refuse a request for dissolution in the hope that the mounting pressure would force a resolution. In the event, no deadlock arose as Charles Haughey was elected taoiseach.
As against this, Mr Hillery granted dissolutions on two occasions (1982 and 1989) when a refusal to do so might have avoided an election. Therefore, the 1987 episode, and the discussions between taoiseach and president in particular, must be seen as something of an outlier.
In summary, Mr Higgins has no constitutional role in the efforts to form a government; at most, he might suggest to the parties that they try a little harder by refusing a dissolution.
Savita Halappanavar 2012 miscarriage case settled for some six figures
Agreement closes case on death of pregnant dentist from septic shock
Savita Halappanavar died of blood poisoning while suffering a miscarriage at Galway University Hospital in 2012
The State will pay a six-figure sum to the widower of Savita Halappanavar, who sued for damages over his wife's death three years ago, according to informed sources.
The Health Service Executive (HSE) reached an out-of-court settlement with Praveen Halappanavar on Thursday.
Informed sources said the settlement is a six-figure sum and could "approach €1m".
The agreement brings an end to the protracted legal actions and inquiries launched into Ms Halappanavar's death from blood poisoning, while she was suffering a miscarriage in Galway University Hospital in 2012.
Her death shocked Ireland and led to a change in Ireland's abortion laws, and the HSE later apologised for her death.
Praveen Halappanavar's personal injury action against the HSE and the consultant, Dr Katherine Astbury, the consultant obstetrician responsible for Ms Halappanavar's care, was due to open in the High Court last week.
Mr Halappanavar, who now lives in the US, was expected to return to Ireland to testify. He was not in the High Court on Thursday when the judge was told that the claim had been settled.
In 2013, the HSE issued an "unreserved apology" for Ms Halappanavar's death, after a report found serious failings in her care.
Praveen Halappanavar's claim against the HSE listed more than 30 grounds of alleged negligence and that his wife's constitutional right to life was breached. The case was managed by the State Claims Agency on behalf of the HSE and Dr Astbury.
Ms Halappanavar, a 31-year-old dentist, was admitted to Galway University Hospital when she was 17 weeks pregnant. She was suffering a miscarriage, but a developing infection went undetected. She was repeatedly refused a termination because the foetal heartbeat was present. Days later, she went into septic shock and died.
An inquest into her death found that she died of medical misadventure. The inquest heard that Ms Halappanavar asked for a termination on several occasions but was told an abortion could not be carried out under Irish law as her life did not appear to be in danger at that time.
In his personal injury action, Mr Halappanavar alleged that the HSE paid too much emphasis on the presence of the foetal heartbeat and ignored his wife's right to life and her right to appropriate medical treatment. Her death caused great suffering, mental distress and hurt to her family. Mr Halappanavar sought aggravated, punitive and exemplary damages from the HSE.
The HSE is also reported to have made an out-of-court settlement with Ms Halappanavar's parents, Akkamahadevi and Andanappa Yalagi, and her two older brothers.
A later investigation by the health watchdog, Hiqa, criticised her medical team and said there were "many missed opportunities" which, if acted on, could have changed the outcome for Ms Halappanavar.
Galway University Hospital has said that nine of the 30 medical staff who treated Savita were disciplined. The remaining 21 staff had no case to answer. Some staff received counselling, mentoring and training, others received written warnings.
It emerged last year that the Medical Council will take no action against Dr Katherine Astbury.
The Lord Mayor of Galway, Padraig Conneely, lodged a complaint about Dr Astbury, but the Medical Council informed him that no action would be taken.
New research suggests Blueberries 'could help prevent Alzheimer's'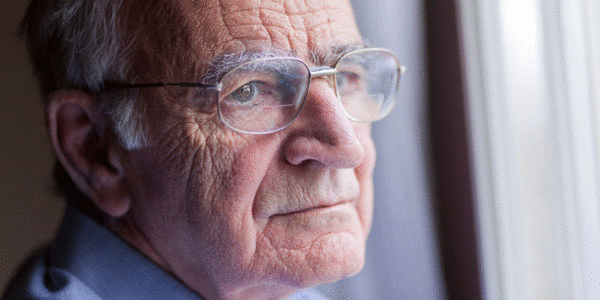 Blueberries are the king of the berries. Packed with antioxidants and phytoflavinoids, they are also high in potassium and vitamin C. These berries are anti-inflammatory and can they lower your risk of heart disease and cancer.
The "superfruit" famed for its health giving properties may protect ageing brains and help prevent Alzheimer's, new research suggests.
Blueberries, given in the form of a powder, were found to improve the thinking performance of 47 adults aged 68 and older who already had mild cognitive impairment, a risk factor for Alzheimer's.
A similar effect was not seen when volunteers were treated with a "dummy" placebo powder that was inactive.
Scientists plan to follow up the small preliminary study with a younger group of participants, including some considered to be at increased risk of the condition.
Lead researcher Dr Robert Krikorian, from the University of Cincinnati in the US, said: "There was improvement in cognitive performance and brain function in those who had the blueberry powder compared with those who took the placebo.
"The blueberry group demonstrated improved memory and improved access to words and concepts."
Magnetic resonance imaging (MRI) brain scans also showed increased brain activity in participants who had the blueberry powder.
The results were presented at the 251st National Meeting and Exposition of the American Chemical Society in San Diego, California.
Blueberries are packed with antioxidants and may lower the risk of heart disease and cell damage linked to cancer, it is claimed.
A second study included 94 people aged 62 to 80 who did not have measurable cognitive decline but reported experiencing memory loss. They were tested with blueberry powder, fish oil, and a placebo.
The results showed some thinking improvement for those given blueberry powder or fish oil, but little effect on memory.
One explanation might be that these participants had less severe issues than those in the first study, said Dr Krikorian.
The future research will involve people aged 50 to 65 including individuals who are obese, or have high blood pressure or cholesterol and considered at higher risk of dementia.
Scientists create 'good cholesterol' nanoparticles in their labs to help fight heart disease
A first step towards treating heart disease with microscopic particles that clear clogged arteries has been taken by scientists.
Researchers created an artificial version of the "good" cholesterol molecule, high density lipoprotein (HDL), that is known to protect against heart disease.
The molecule has a dual function – both "lighting up" hard deposits on artery walls so they can be seen in scans, and helping to remove them.
Scientists hope that their synthetic molecule could help spot hard deposits on artery walls.
Arterial wall deposits, called atherosclerotic plaques, are made from fatty material, cholesterol, calcium, and other substances.
Over time they cause blood vessels to narrow, restricting blood flow to heart muscle or the brain which can lead to heat attacks and strokes.
HDL plucks "bad cholesterol", or low-density lipoprotein (LDL), from the plaques and transports them to the liver, where they are eliminated from the body.
Lead scientist Dr Shanta Dhar, from the University of Georgia in the US, said: "Other researchers have shown that if you isolate HDL components from donated blood, reconstitute them and inject them into animals, there seems to be a therapeutic effect.
"However, with donors' blood, there is the chance of immunological rejection. This technology also suffers scale-up challenges.
"Our motivation was to avoid immunogenic factors by making a synthetic nanoparticle which can functionally mimic HDL. At the same time, we wanted a way to locate the synthetic particles."
The molecules contain iron oxide which acts as a "contrast agent" that shows up in magnetic resonance imaging (MRI) scans.
Researchers say the HDL takes out the "bad cholesterol" from the plaques within the arteries to transport them to liver for elimination
This allows them to "light up" the atherosclerotic plaques they cling to so their location in the body can be pinpointed.
So far the research has involved tests on cells, but the scientists plan to move onto clinical trial within two years.
The findings were presented at the 251st national meeting of the American Chemical Society in San Diego, California.