Saturday 27th February 2016
Marc MacSharry tops poll & on course to win his father Ray's old seat in the Sligo-Leitrim constituency
Early indications suggest Fianna Fáil senator Marc MacSharry is on course to win his father Ray's old seat in the Sligo-Leitrim constituency and has topped the poll. Mr MacSharry was polling strongly in the early boxes opened from the Sligo town area.
John Perry's director of elections has accused Fine Gael of conducting an arrogant campaign which did not resonate in rural Ireland. The former minister of State John Perry  just got 7% of first preferences – half of the vote he received in 2011
Mr Perry has been one of the biggest Fine Gael casualties to date. He took a successful High Court challenge to be included on the Fine Gael ticket, but has polled the worst of the three party candidates and has conceded that he will not be re-elected.
His vote in the Sligo-Leitrim constituency has been more than halved from his 2011 performance when he topped the poll.
Mr Perry was not present this afternoon at the count in the Clarion Hotel in Sligo.
Instead, director of elections Thomas Walsh said the defeated former small business minister was "bitterly disappointed" and neither he nor the rest of the party had forseen how bad things would be.
Mr Walsh maintained the "keep the recovery going" mantra did not transfer to rural Ireland.
Mr Perry has conceded his seat after polling very poorly in the Sligo Leitrim constituency.
Mr Perry, who fought a court battle to be included on the Fine Gael ticket, received just 7 per cent of the first preference votes. He is trailing in seventh place, according to the final tallies.
His first preference vote of 4,298 is less than half of the 8,663 votes he received when topping the poll in 2011.
He was well behind his constituency colleagues, Leitrim-based Gerry Reynolds (6,505) and the other outgoing Fine Gael TD Tony McLoughlin(6,083).
The big winner in the sprawling constituency is Fianna Fáil's Senator Marc MacSharry who will top the poll with 8,763 votes, according to the tallies. He is certain of a seat.
Top candidates
The only other certainties are that Fianna Fáil, Fine Gael and Sinn Féin will get one seat each. The fourth seat will go to one of those parties. None of the Independents in this sprawling constituency have garnered enough votes to be in with a chance of election.
Leading candidates in order of first preferences are Marc MacSharry (8,763), Gerry Reynolds (6,505), Tony McLoughlin (6,083), Sinn Féin councillorsMartin Kenny (6,079) and Chris MacManus (4,721).
Former TD Declan Bree was the best of the Independents with 3,176 first preferences followed by Sligo Cllr Marie Casserley with 2,675 votes.
It was a disappointing election too for Labour's Senator Susan O'Keeffe who polled just 1,803 votes. In 2011 she received 4,553 first preferences and came close to winning a seat.
Some 18 candidates stood in what is one of the biggest constituencies by geography in the country – comprising all of Sligo and Leitrim, but also including south Donegal and west Cavan.
Currency fears haunt Irish business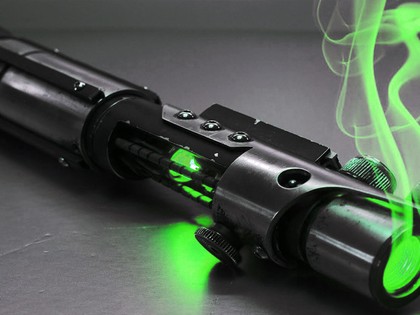 This is panning out to be a very tricky year for Irish exporters, as slowing international economic growth is being laced with extreme currency movements, led by the British pound falling under the pressure of an EU referendum now scheduled for June 23.
However, not all of the sterling fall can be loaded onto UK prime minister David Cameron's commitment to an in-or-out referendum on the EU, or his failure to get Boris Johnson inside the tent.
The unexpected under-performance of the UK economy since the start of 2016 and the Bank of England's delaying tactics on interest rate increases and lukewarm promises on more quantitative easing to support economic growth have also taken their toll.
Today, the sterling to euro exchange rate is down about 12% since November, which in many instances will have completely wiped out Irish exporters' profit margins.
However, exporters may be faced with even more pain if initial sentiment supporting an exit grows.
Many international banking forecasts are indicating a further 10% to 20% slump in the value of sterling.
We will once again be looking at the spectre of trading ghosts of the years 2007 to 2009, when sterling fell by 30%, exporter sales to the UK slumped, and profitability and jobs were lost.
Of course, if over the next few months there is a clear shift in sentiment towards remaining within the EU, the situation is likely to change rapidly.
The consensus amongst foreign exchange currency dealers right now seems to indicate a return to euro to sterling rate of 70 pence, which was the average last year, if the UK commits to stay in the EU.
Exchange rate volatility will have numerous implications for Irish exporters, once the honeymoon period is over and debtor's payments protected by forward currency contracts have been used up.
Of even greater concern to Irish exporters is if UK voters decided in June to exit the EU.
There are a number of scenarios independent think tanks, including the ESRI, have highlighted showing that Britain would struggle to maintain trade links with EU members and would give up 30% trade growth if it left the 28-nation bloc.
Some of the negative consequences are undoubtedly arising from the Scottish Nationalist Party's declaration to push again for independence, in the event of the UK voting to exit the EU.
And there is the unique Irish prospect of the North outside the EU with the rest of the country within.
However, perhaps the biggest trading loses will come in the City of London, where the London financial services sector is by far the biggest centre for foreign exchange trading of the euro, a position it could not possible expect to retain if it was outside the EU.
This exit process is likely to take two years, which will stretch the trading skills of both Irish sellers and UK buyers, particularly if international forecasters' expectations are right and sterling falls by a further 10% to 20% against the euro.
The UK is the single largest market for our rapidly growing services export sector, buying €23bn of computer software, financial services, insurance services, and accountancy and management consultancy services last year.
And, yes, there is also strong exposure for our agri-food and drink exporters, but it is the much smaller exposure of €4.1bn.
And of course there is exposure by the pharmaceutical exporters of €3.9bn and the computer and machinery exporters of €2.5bn as well as the many other small business exporters who export €3.2bn of their goods to the UK.
A UK outside the EU, a fragmented UK, and a much reduced economic UK will, without a doubt, be catastrophic for Ireland's export industries.
However, it will still be an important market for Ireland, even if there is uncertainty in regulatory, currency and movement of goods and people.
For many companies both across the manufacturing sector and the various services industries in Ireland, the unsavoury option may be forced upon them to open UK offices and manufacturing facilities to retain market share, with the inevitable loss of jobs.
Carrots can help cut breast cancer risk by 60%
A new study has found that eating carrots regularly can slash your risk of developing breast cancer by 60%.
A new study has found that eating carrots regularly can slash your risk of developing breast cancer by 60%.
The research found women with high levels of vitamins called carotenes, which can also be found in vegetables like spinach and red peppers, in their blood faced a lower risk of developing certain types of breast cancer,
Richard Berks, senior research communications officer at Breast Cancer Now, said that people have long known that a healthy diet, carrots included, can help to lower your risk of breast cancer because it helps to maintain a healthy weight.
Berks noted that while it's really important to eat vegetables as part of a balanced diet, there is unfortunately no such thing as a superfood when it comes to breast cancer risk.
He added "Everyone can reduce their risk of breast cancer and many other diseases through healthy lifestyle choices – such as maintaining a healthy weight, having a varied and balanced diet, being more active, and limiting your alcohol intake."
Obesity is not good for memory
British Researchers Find
Excess bodyweight not only creates physical health problems, such as diabetes and heart disease, but it increases the risk of psychological health problems, such as depression and anxiety, a new study has found.
Researchers in the United Kingdom have found a link between overweight and poorer memory. Overweight young adults may have poorer episodic memory, which can be defined as an ability to recall past events, according to the study conducted by the University of Cambridge.
The study, published in The Quarterly Journal of Experimental Psychology, tested 50 participants aged 18-35, with body mass indexes (BMIs) ranging from 18 through to 51.
Researchers found a link between high body mass index (BMI) and poorer performance on a test of episodic memory. The participants were given a memory test, where they were asked to hide items around complex scenes across two 'days'. They were then asked to remember which items they had hidden, where they had hidden them, and when they were hidden.
Excess bodyweight may be associated with changes to the structure and function of the brain and its ability to perform certain cognitive tasks optimally.
"In particular, obesity has been linked with dysfunction of the hippocampus, an area of the brain involved in memory and learning, and of the frontal lobe, the part of the brain involved in decision making, problem solving and emotions, suggesting that it might also affect memory; however, evidence for memory impairment in obesity is currently limited," according to a statement by the University of Cambridge.
Obesity is a growing problem around the world. In UK, around 60% of adults are overweight or obese. This number is likely to grow to approximately 70% by 2034.
Researchers noted that further research is necessary to establish whether the results of this study can be generalized to overweight individuals in general, and to episodic memory in everyday life rather than in experimental conditions.
The study was funded by the Medical Research Council and Girton College, University of Cambridge, and the James S McDonnell Foundation.
Nothing to fear except fear itself & there is also Wolves and Bears
By terrorizing island raccoons, scientists finally confirm that large predators can affect their prey through fear alone.
In the Gulf Islands, a short ferry ride south of Vancouver, there lives a population of distinctly un-raccoon-like raccoons. Their mainland cousins are nocturnal animals that stick to forested areas but these island residents are active throughout the day, wandering out in the tidal flats, far away from the nearest trees. And unlike normal raccoons, they forage intently, rarely raising their heads to search for danger. "If a predator came along, they'd be screwed," says Liana Zanette from the University of Western Ontario. "They seem completely fearless."
Their boldness is justified. Around a century ago, people wiped out all the large predators on the islands, including bears, pumas, and wolves. Their only remaining threat is the domestic dog. For Zanette, this utopia of fearless raccoons was the perfect setting for testing how fear shapes the natural world.
Predators kill, obviously. But even without baring a tooth or lifting a claw, they can affect their prey. Their very presence, manifesting through tracks, smells, growls and glimpses, produces a state of vigilance, apprehension, and stress. From their prey's point of view, there will be safe areas where lines of sight are long, and danger zones where hiding places are more common and escape is trickier. The result is a landscape of fear a psychological topography that exists in the minds of prey, complete with mountains of danger and valleys of safety.
This concept came to attention in the 1990s, when gray wolves were reintroduced to Yellowstone National Park after having been exterminated seven decades prior. Ecologists showed that the park's elk would spend so much time watching out for the re-emergent wolves that they spent less time eating and sired fewer young. They died in numbers way beyond what the wolves were actually killing, and their losses rippled throughout Yellowstone. The trees they ate grew taller, providing more wood for beavers and nesting sites for songbirds. The entire park changed, and all thanks to fear of the big, bad wolf.
Arthur Middleton said, "This story—that wolves fixed a broken Yellowstone by killing and frightening elk—is one of ecology's most famous … But there is a problem with the story: It's not true." Follow-up studies suggested that the elk aren't as afraid of the wolves as previously thought, and that other factors could have led to the elk declines including humans and drought and bears, oh my. And this dispute has fueled a broader controversy about whether it was a good idea to reintroduce the wolves at all, and whether it's worth "re-wilding" other areas with other large predators that once patrolled them.
Meanwhile, the landscape of fear concept has since moved beyond correlative observations of wolves and elk, and into the world of experiments. In 2011, Zanette showed that song sparrows in the Gulf Islands raise 40 percent fewer chicks if they hear the calls of hawks, owls, and other predators through speakers—even if their nests are surrounded by protective nets and fences. A year later, Dror Hawlena showed that spiders with glued mouthparts can still terrify grasshoppers enough to change their metabolic rates, the chemical composition of their bodies, and the amount of nutrients they return to the soil when they die.
These studies unambiguously showed fear could affect populations and landscapes, but spiders and hawks are a far cry from the wolves, lynx, and bears at the heart of re-wilding debates. Zanette wanted evidence that these large carnivores could trigger the same kinds of effects that she saw among her songbirds. Hence: the raccoons.