Sunday 21st February 2016.
Michael Collins would be very 'p****d off' with the current crop of Irish politicians?
Aidan Quinn (Actor) RIP right below might claim? who died last month after a battle with cancer at the age of 69
 
V
Michael Collins might not be very pleased with the current crop of Irish politicians, according a star of the 1996 hit film that tells his story.
Irish-American actor Aidan Quinn RIP, who was raised in both Dublin and Offaly, said the Irish icon would have split feelings when it comes to modern politicians.
"A part of him would be proud and part of him would be dismayed and pissed off, like the rest of us," he said.
The 'Elementary' star admitted he's not as familiar with Irish politics as he used to be, since he spends most of his time living and working in America.
Quinn joined a variety of cast and crew members from 'Michael Collins' to mark 20 years since the film debuted, as part of the part of the Audi Dublin International Film Festival.
Director Neil Jordan was among the crowd celebrating the film's anniversary and agreed that Collins would be no fan of contemporary politicians.
"I think it's lucky he's not around actually. The landscape has changed so much really," he said.
The Sligo native said he was fond of People Before Profit Alliance candidate Richard Boyd Barrett. "He's not Michael Collins either," he added.
The movie, which will be released on Blu Ray for the first time next month, also starred Alan Rickman, who died last month after a battle with cancer at the age of 69.
The English actor, who played Eamon DeValera, made his final public appearance in Ireland at last year's film festival. Quinn, who played republican politician Harry Boland, said Rickman's Irish roots were very important to him.
"Year's after filming, I met [Alan] in Whelan's at a concert and I realised he had a huge affinity for all things Irish that he loved.
"He was a lovely man and an incredible talent and he'll be missed."
Jordan, who also directed 'Interview With The Vampire' and 'Crying Game' said both the film and playing DeValera on screen were very important to Rickman.
The Audi Dublin International Film Festival runs until the 28 February.
Independents soar in the latest poll's state of the parties
Figures indicate Fine Gael and Labour to fall far short of required 80 seats for government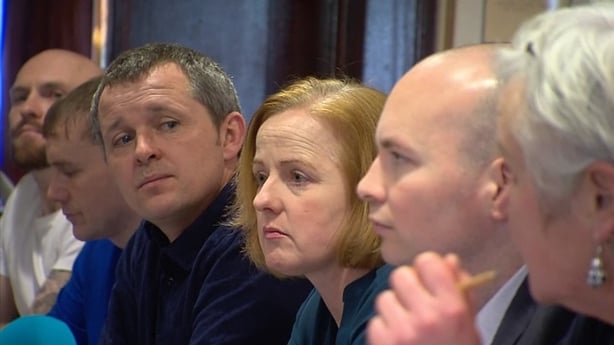 Unless there is a dramatic shift in opinion in the final days of the campaign the country is heading for a period of political instability after the general election.
The final Irish Times/Ipsos MRBI poll of the campaign, conducted on Friday and Saturday, showed little change for the Government parties since the first poll of the campaign.
On the basis of the figures Fine Gael and Labour will fall far short of the 80 seats needed to form a majority government.
They will also be well short of the number they require to put together a stable administration backed by Independents.
Fianna Fáil has gained support since the campaign began and has closed the gap with Fine Gael to five points, but it is hard to see how the party can win the number of seats required to lead a government.
The only way this could come about would be if Fianna Fáil, Sinn Féin and a majority of Independents combined to form a coalition but, given the wide range of views across the Independents and smaller parties, it is hard to see this happening.
In any case Fianna Fáil leader Micheál Martin has been unequivocal about not going into coalition with Sinn Féin, and if his party does well he will be in a position to impose his will on the elements in the party who do not share his views.
Unstoppable march
The apparently unstoppable march of the Independents and smaller parties is the standout feature of the poll.
At 28% nationally, the category is level with Fine Gael and in Dublin they far outstrip every other party with an astonishing 41% of the vote.
This 41% breaks down into a number of categories, with pure Independents on 9% in the capital, closely followed by the Social Democrats and the AAA/PBP on 7% each, Shane Ross's Independent Alliance on 6%, the Greens on 4%, Renua on 3%, and other groupings on 3%. A final 3% are not sure which of the Independent categories they support.
The poll indicates that the election counts in all the Dublin constituencies could provide unexpected results if the Independents and smaller parties transfer to each other in any significant fashion.
The Independent brand is not as strong outside Dublin but they still poll a significant share of the vote right across the country.
The disparate nature of the Independent/Others vote could be a lifeline for Fine Gael as a very broken field could allow the candidates of the main government party to stay in the race as various Independents go out.
In Dublin, Fine Gael is in second place, well behind Independents/Others, on 22 per cent. The party gets 26 per cent in Connacht/ Ulster, 30 per cent in the rest of Leinster and 33 per cent in Munster.
Fine Gael's strongest support is among middle-class AB and C1 voters, where it gets 35 per cent and 33 per cent respectively. It drops back among C2 and DE categories but jumps to almost 50 per cent among farmers.
The party also has a reasonable spread across the age categories, peaking at 37 per cent among the over-65s and dropping off significantly among those aged under 34.
Labour struggling
The news for Labour is grim on all fronts. Its national level of support, at 6 per cent, is about a third of what it won at the last election and almost all of its seats are in danger.
The party does best in Dublin where it is on 9 per cent. Its next best region is Munster where it hits 6 per cent, but it is at only 4 per cent in the rest of Leinster and Connacht/Ulster.
In class terms, Labour is strongest among the AB group but struggling among the other social categories.
The poll is very good news for Fianna Fáil, with the party making gains at precisely the right moment. It can now have serious hopes of emulating its local election performance when it hit 25 per cent of the national vote.
What will encourage the party is that it has extended its lead over Sinn Féin to eight points with the election finish line in sight.
However, one point of concern for Fianna Fáil is that its vote in Dublin remains at just 13 per cent. The party has no seats in the capital at present and, on that share of votes, will be lucky to win a handful.
Strong in Leinster
In the rest of the country the picture is better. Fianna Fáil's strongest region is the rest of Leinster where at 31 per cent it is marginally ahead of Fine Gael.
It is the same story in Connacht/ Ulster, but in Munster the party is well behind Fine Gael.
In class terms Fianna Fáil is strongest among the least well off C2 and DE categories and weakest among the better off.
In age terms it has pulled ahead of Fine Gael among the under-34s but is behind among the older age groups, particularly the over-65s.
It seems Micheál Martin's positioning of Fianna Fáil as a slightly left-wing party has gained traction with poorer and younger voters and that has helped it eat into the Sinn Féin vote.
Support for Sinn Féin has dropped back significantly to 15 per cent with the party's vote in Dublin under pressure from the rise of AAA/PBP as well as Fianna Fáil, while in Munster it has dropped back in tandem with the rise of Independents.
Sinn Féin is now on 14 per cent in Dublin and Munster and 17 per cent in the rest of Leinster and Connacht/ Ulster.
The Sinn Féin vote is massively concentrated among the poorest C2 and DE social categories and among people aged under 34.
Ex Fianna Fáil Minister Mary says voters should not be expecting election promises to be fulfilled
A former Fianna Fáil Minister has warned voters that no political party will be able to keep all their election promises.
Mary O'Rourke has said there is too much emphasis on candidates' ability to make changes, if voted into power.
She also has said no one can keep the economic recovery going at the current rate.
With less than a week for people to decide who they want to vote for, Mary O'Rourke is reminding us to be realistic: "I think there has been an overemphasis on promises, on the green fields beyond when life is going to be very good, it isn't.
"All the promises will never be fulfilled, never ever, because the growth rate is not going to continue at 3.1/2% for five years."
Facebook launches a new feature of preventing suicide tool in the UK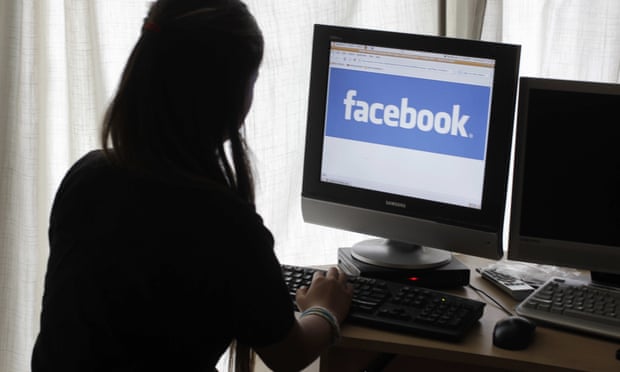 Facebook has launched a new feature in the UK to offer support to users who may be considering suicide.
The Suicide Prevention tool has been developed with support from charity Samaritans, and works by asking users to flag and report posts from friends that cause concern. These posts will then be reviewed by a special team at the social network, with help options sent to those the reviewers deem to be struggling.
A message appears when the person in question next logs in that reads: "Hi, a friend thinks you might be going through something difficult and asked us to look at your recent post."
Talk-talk-talk options
The user can then choose to talk to someone – either a friend or helpline worker, or be sent tips and support directly. There is also an option to ignore the offers altogether.
Facebook's safety policy manager in the UK Julie de Bailliencourt said: "Keeping the Facebook community safe is our most important responsibility. We worked with organisations including Samaritans to develop these tools, and one of the first things they told us was how much connecting with people who care can help those who are struggling to cope – whether offline or online.
"People use Facebook to connect with friends and family, and that's why we're evolving the support, resources and advice available to people who are in distress and their concerned friends and family members."
A powerful resource tool?
According to the social network, more than half the UK's population is on Facebook (36 million) and this resource makes it a powerful tool to connect with those most at risk.
Samaritans chief executive Ruth Sutherland said: "Social media is a great thing, it provides an outlet for many people and it's a great source of information and support. It's a way that we connect with our friends, a way of communication. Samaritans welcomes Facebook's commitment to keeping their users safe in this environment."
'Ireland well placed to be a world leader in addressing climate change issues'
Ireland is well placed to be a world leader in addressing climate change, according to John Muldowney, Agricultural Inspector with the Department of Agriculture, Food and the Marine.
Speaking at the Agricultural Science Association's (ASA) Climate Change Forum in Tipperary recently, eh said that "by 2050, the planet will need to produce 70% more food with less land, water and energy while also reducing greenhouse gas emissions," and that he believes "Ireland is well placed to continue showing leadership in the creation of innovative solutions where climate action is at the centre of sustainable food production".
Muldowney was joined by Oisín Coghlan, Director of Friends of The Earth; Paul Nolan, Computational Scientist at the Irish Centre for High-End Computing; and Pat Murphy, Head of Environmental Knowledge Transfer at Teagasc along with more than 70 delegates.
The forum background:-
The forum was held against the backdrop of the unanimous agreement among the 195 nations represented at COP 21 about the urgent need to address climate change with specific targets to keep global warming well below a +2°C rise in temperature compared to pre-industrial times and pursuing efforts to limit this increase to +1.5°C.
As part of this agreement, the EU has committed to reducing greenhouse gas emissions (GHG) by 40% by 2030 and Ireland, as part of the EU, will have its own GHG emissions target to achieve.
Irish agriculture represents one-third of total Irish GHG emissions and, with its ambitious Food Wise 2025 objectives, climate change target compliance is a key consideration for the sector.
Friends of the earth focus.
Oisín Coghlan, Director of Friends of The Earth focused on COP 21 and the importance of addressing the climate change challenge in all sectors.
He said that the Paris Agreement increases the pressure on Ireland to come up with a credible plan to cut emissions, and as we now face into EU negotiations about how to divide up the emissions budget across the EU, the question is whether the Irish Government will continue to seek exemptions for Irish agriculture placing a heavier burden on other sectors to reduce their emissions, and whether the Commission or other Member States will be in any mood to reward Irish inaction, especially now that we are the fastest growing economy in Europe".
The impact of climate change?
Computational scientist Dr. Paul Nolan from the Irish Centre for High-End Computing (ICHEC) presented the results from a recently released climate change impact study Ensemble of regional climate model projections for Ireland funded under the EPA research programme and carried out at ICHEC and UCD in conjunction with Met Éireann.
It analyses the impacts of global climate change on the mid-21st-century climate of Ireland and he discussed data of future rainfall, temperature, frequency of storms and growing season length as part of his presentation.
"It is our intention in the near future to set up collaborations with agricultural policy makers and researchers in order to provide more detailed projections on the effects of climate change on the Irish agricultural sector."
The advisors
Speaking about up-skilling advisors on environmental needs to help them better inform and prepare farmers to be more climate change aware, Head of Environmental Knowledge Transfer at Teagasc Pat Murphy said: "The success in reducing Irish agriculture emissions will be largely determined by the degree to which agricultural advisors of all types manage to engage farmers to address the problem.
"Therefore, reducing the carbon footprint of Irish Agriculture can only be achieved through an effective combination of increased efficiency at farm level, supportive policy to incentivise mitigation and regulation. The agricultural advisor/consultant has a key role in improving the effectiveness of all three approaches and their efforts will be critical in reducing agricultural emissions."
ASA (Agricultural Science Association's)
According to ASA vice-president Mary Delaney, the purpose of the event was to provide a platform for information sharing and meaningful debate around what is a very important issue for Irish agriculture. "Climate change will have far-reaching, long-term consequences for the Irish agri-food industry," she said.
"Today provided us with an opportunity to hear four different perspectives on climate change, investigate current research and explore how knowledge transfer can help instigate action. All of the presentations and resulting discussions were centred on hard-hitting facts and projections that affect the industry as a whole as it strives to increase production in line with Food Wise 2025 objectives.
"Changes in weather patterns and pressures to reduce our GHG emissions will have significant implications for our agri-food sector and agricultural science will play an increasingly important role in finding practical solutions to this challenge."
Before the dinosaurs an 'Ugly reptile named pareiasaurs' in China once roamed the earth
Hefty herbivores called pareiasaurs ruled the Earth 260 million years ago; Have been described as the 'ugliest fossil reptiles' thanks to knobbly skin
Long before the dinosaurs, hefty herbivores called pareiasaurs ruled the Earth. Now, for the first time, a detailed investigation of all Chinese specimens of these creatures – often described as the 'ugliest fossil reptiles'.
Pareiasaurs have been reported from South Africa, Europe (Russia, Scotland, Germany), Asia (China), and South America, but it is not known whether there were distinct groups on each of these continents.
In a new study published in the Zoological Journal of the Linnean Society, Professor Mike Benton of Bristol's School of Earth Sciences shows there are close similarities between Chinese fossils and those found in Russia and South Africa, indicating that the huge herbivores were able to travel around the world despite their lumbering movement.
Professor Benton said: "Up to now, six species of pareiasaurs had been described from China, mainly from Permian rocks along the banks of the Yellow River between Shaanxi and Shanxi provinces. I was able to study all of these specimens in museums in Beijing, and then visit the original localities. It seems clear there were three species and these lived over a span of one to two million years."
Pareiasaurs were hefty animals, two to three metres long, with massive, barrel-shaped bodies, short, stocky arms and legs, and tiny head with small teeth. Their faces and bodies were covered with bony knobs.
It is likely the pareiasaurs lived in damp, lowland areas, feeding on huge amounts of low-nutrition vegetation. No stomach contents or fossilized faeces from pareiasaurs are known to exist, but in Russia, pareiasaurs have been found with evidence they had made wallows in the soft mud probably to cool off or coat themselves in mud to ward off parasites.
The new study confirms that the three Chinese pareiasaur species differed from each other in body size and in the shapes of their teeth.
Professor Benton added: "My study of the evolution of pareiasaurs shows that the Chinese species are closely related to relatives from Russia and South Africa. Despite their size and probably slow-moving habits, they could walk all over the world. We see the same sequence of two or three forms worldwide, and there is no evidence that China, or any other region, was isolated at that time."
Pareiasaurs were the first truly large herbivores on Earth, and yet their tenure was short.
As in other parts of the world, the species in China were wiped out as part of the devastation of the end-Permian mass extinction 252 million years ago, when 90 per cent of species were killed by the acid rain and global warming caused by massive volcanic eruptions in Russia.
Without forests, landscapes were denuded of soils which washed into the seas. Shock heating of the atmosphere and oceans as a result of the massive release of carbon dioxide and methane also killed much of life. The end-Permian mass extinction killed off the pareiasaurs after they had been on Earth for only 10 million years.