Monday 15th February 2016
The Labour party is to abolish USC for low and middle income earners if elected
The party launches it's election manifesto and says it ended the economic crisis?
Brendan Howlin, Joan Burton, & Alan Kelly at the launch of the Labour Party's election manifesto in Dublin on Monday.
Labour will establish a new savings scheme to help first time buyers purchase a home if re-elected to Government.
The party launched its manifesto on Monday committing to abolishing the Universal Social Charge for all low and middle income earners.
It also promises to negotiate a new public sector pay deal in 2018 in advance of the end of the Lansdowne Road Agreement and will increase the pension to €260.
There are also measures to introduce a register for childminders to allow for inspection, increased child benefit payments and for universal free GP care by 2021.
Under the Labour proposals for every € 4 a first time buyer saves the Government will provide a top-up of € 1.
Full results: New Irish Times/Ipsos MRBI poll
Inside Politics email digest: Sign Up Now
Election 2016: Five things we learned from the leaders' debate
This is subject to a cap of € 1,200 a year for every five years.
This would a buyer could receive a maximum of € 6,000 over five years saving.
The party's manifesto commits to a referendum on repealing the eighth amendment of the Constitution.
It also vows to introduce mandatory training on sexual violence for all trainee Gardaí and recruit an additional 700 Gardaí a year to bring the strength of the force to 14,500.
The manifesto commits to the formal recognition of the travelling community.
A Constitutional Convention will also be re-established to examine end of life issues and the place of faith in the Constitution including the requirement of religious declarations by office holders.
Tánaiste Joan Burton said Labour in Government ended the economic crisis.
However she insisted there was much more work to be done.
Ms Burton said: "We cannot take this opportunity for granted. There are parties who have been reckless with the country's finances in the past and parties who would be reckless with them if in Government.
"Those parties would return us to crisis. Labour will not allow that to happen."
Scam artists in Donegal are posing as ESB technicians
Men are attempting to find out when the houses will be vacant by asking residents when they are available for repairs or upgrades.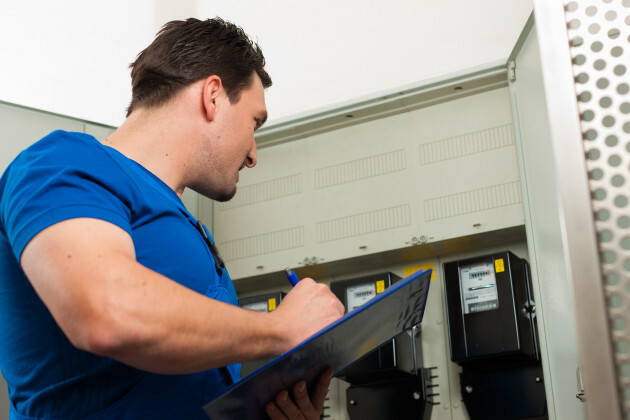 Local's in Co Donegal are being told to be on the lookout for scam artists posing as ESB technicians.
A spate of incidents has been reported in recent times in which a man in a yellow ESB jacket and driving a yellow van emblazoned with the ESB logo has sought to gain entry to people's homes across the county.
The pretext for his visit is usually to read a meter or to examine a fuse box.
The most recent incident has been reported in the Castlefin area near Lifford.
"I was canvassing next door to where the latest instance happened," Fianna Fáil councillor Patrick McGowan told TheJournal.ie. So yes, I can confirm that it is happening.
The woman in question didn't let the man in, but she doesn't want anyone to enter her house now, she is obviously worried.
McGowan confirmed with the ESB at the time that they had no such meter readers operating in the Castlefin area.
"It was very, very real, and confirmed. They had no-one in that area. We need to deal with this now because the next thing we know they'll have moved to Galway or Mayo or somewhere else," he said.
Gardaí were informed of the incident at the time but "they didn't come out til the next day" according to McGowan.
"I was involved with setting up the text alert in the Finn valley area," the councillor says.
We have a lack of Garda resources here – there's only one or two gardaí in Letterkenny who can deal with this.
People around here tend to be in touch with each other and to perform their own security.
McGowan says he has "no idea" who the perpetrators are, but the suspicion is that the men involved are casing houses with a view to future burglaries – by asking residents about when they are available for repairs or upgrades.
"There's been a lot of sightings of ESB vans about the place now but they have all turned out to be legitimate when confronted," he says.
Can sex in later life (Over 50's) improve & protect brain health?
Dr Hayley Wright discusses research which explores whether sex for the over 50's can protect and even improve cognitive functions.
Would it be such a bad thing if we can add a healthy sex life to our lifestyle choices that help to keep us mentally and physically healthy in later life?
Scientific and medical research has unveiled a whole host of lifestyle factors that promote or protect cognitive functions – especially memory – in older age. Memory is a particularly hot topic at the moment, especially with the increased public and political focus on dementia.
Let's talk about sex
In light of all this evidence for the effects of health and lifestyle on brain function, it is surprising that there has been little focus on sexual activity and cognition. We could argue that sexual activity impacts upon all areas of life – the social, emotional and physical aspects at least – so let's talk about it!
We used cross-sectional data from the English Longitudinal Study of Ageing to answer our research question. In our analysis, we took into account many factors that might influence either sexual activity or cognition – age, education, wealth, levels of physical activity, cohabiting status, general health, depression, loneliness and quality of life.
Even after adjusting for all of these factors statistically, we established that there is indeed an association between sexual activity and higher scores on tests of cognitive function in people over the age of 50 years.
What next?
Our finding is very exciting, but it does open up the proverbial can of worms. We have simply revealed an association between two variables – a correlation. There are many words of caution to heed when interpreting correlational data, especially in light of the many spurious relationships that can be detected if we only look for them (e.g. the divorce rate in Maine correlates with the per capita consumption of margarine).
What we need to clarify now, is whether engaging in sexual activity leads to better cognitive function, or indeed the other way around – whether people who have higher cognitive functioning are those who tend to remain sexually active in later life.
Women and hormones?
Our study also uncovered a surprising gender difference in our findings. Sexually active men performed better on tests of memory (word recall) and executive function (number sequencing) than those who were not sexually active.
However, in women, we only found a strong association between sexual activity and memory function. So, in short, sexually activity was not related to scores on the number sequencing task (e.g. fill in the blank – "9, 7, _, 3") in women. This finding has left us with a great deal more research questions in our quest to find out why.
As with all new findings, it's possible that these results could be due to a whole range of biological, social, or psychological variables. The good news is that we have already begun our search for answers.
Previous scientific research has already shown that sex-specific hormones that circulate around our bodies before we are even born, can actually impact upon brain development and cognitive function throughout the lifespan. We are currently exploring whether the gender difference we have found is due to hormonal differences in men and women, which influence certain brain regions and functions.
Is it love?
We think that there could be two broad underlying mechanisms that affect brain function in our study: i) heightened levels of intimacy and companionship in sexual relationships; ii) surges in sex-related hormones as a result of regular arousal.
Basically, we now want to find out whether we are dealing with a biological or a social phenomenon.
You might be thinking, "but couldn't it be a combination of both?" and you'd be right, it could be. Everyone loves a good old nature versus nurture debate, and it would be great to hear your opinions of what might be underlying the association we have found. Nature or nurture, biological or social, love or sex?
Healthy (sex) life, for a healthy brain
There are many exaggerated examples of how to keep our minds active and brains healthy as we get older, such as "eating leafy vegetables improves your IQ", or "brain training prevents dementia", and so on. Whilst these are inflated versions of scientific research, they resonate with all of us. However, when we get down to the real science, all of this research has actually highlighted that what is good for your heart is good for your brain.
Would it be such a bad thing if we can add a healthy sex life to our lifestyle choices that help to keep us mentally and physically healthy in later life?
A dad's rubbish bin ice battle is a metaphor for our life's struggles
Hilarious video shows a man trying and failing to repeatedly drag a bin up an icy driveway in the Forest of Dean, Gloucestershire
This father's hilarious battle with a wheelie bin on an icy drive pretty much sums up life's everyday struggles.
A Gloucestershire man has become a viral star after millions watched a video of him struggling with the rubbish bin on an icy morning
Alun Miles, from the Forest of Dean, is the star of the viral video which has racked up more than 2.5 million views in three days and been shared more than 30,000 times.
He posted the video on Facebook with the caption: "Trying to put the bins out this morning, a little frosty one could say!!!"
Mr Miles added: "Took me ages to get the bin out, the bit you can't see is the dustbin men at the top of the drive laughing also!!!"
In the clip he is seen trying to push the rubbish bin towards his gate to catch the bin men only for him to repeatedly slide backwards on the ice.
His wife, heard laughing loudly throughout the clip, recorded the video as she watched the slapstick Chuckle Brothers-style scene unfold alongside her their two children.
She explained: "He had been out there a while before we even noticed … then I watched for a minute before running for the phone."
His sister-in-law, Carrie-Anne Bailey, added: "My brother-in-law attempted to put the family's weekly rubbish out for collection.
"It was a cold frosty morning in the Forest of Dean and little did he know just how challenging his morning task would be."
Extinct new plant species discovered in chunk of amber wood
Biologists have described a new species of extinct plant, based on two fossil flowers that were trapped in chunks of amber for at least 15 million years.
Strychnos electri belongs to the genus whose tropical shrubs, trees and vines are famous for producing the deadly toxin strychnine.
The US researchers named it after the Greek word for amber ("elektron") – the fossilised resin of long-dead trees.
The two flowers were among 500 fossils collected on a 1986 field trip by Professor George Poinar of Oregon State University.
Prof Poinar is a renowned entomologist and most of these specimens were insects. But after nearly 30 years working on the bugs, his eye settled on the flowers.
They were remarkably complete – unlike most plant fossils found in amber, which are usually just fragments.
In 2015, he sent high-resolution photos to Professor Lena Struwe at Rutgers University.
Probably poisonous
"These flowers looked like they had just fallen from a tree," said Prof Poinar. "I thought they might be Strychnos, and I sent them to Lena because I knew she was an expert in that genus."
Prof Struwe set about comparing the physical structure of the flowers to all 200 known Strychnos species, combing the collections of multiple museums and herbaria.
"The characters mostly used to identify species of Strychnos are flower morphology, and that's what we luckily have for this fossil," said Prof Struwe.
"I looked at each specimen of New World species, photographed and measured it, and compared it to the photo George sent me. I asked myself, 'How do the hairs on the petals look?' 'Where are the hairs situated?' and so on."
For the animals of the late cretaceous, S. electri was probably not very good eating, "Species of the genus Strychnos are almost all toxic in some way," said Prof Poinar.
"Each plant has its own alkaloids with varying effects. Some are more toxic than others, and it may be that they were successful because their poisons offered some defence against herbivores."
The most famous such alkaloid, strychnine, is a toxin that once formed the basis of many rat poisons – as well as being one of Norman Bates's murder weapons in the Alfred Hitchcock movie Psycho.
But these plants also fall within the "asterid" family, which includes more than 80,000 flowering plants including many of the ones humans eat, from potatoes and mint to sunflowers and coffee beans.
The new discovery is a crucial addition to the fossil record of this family, which is very poorly understood.