Thursday 28th January 2016
The European commission crackdown on tax avoidance could help Ireland
Proposals tackle practice of companies moving profits to lower-tax jurisdictions
The European commissioner for economic and financial affairs Pierre Moscovici hopes his tax avoidance package will be welcomed.
A planned crackdown on tax avoidance by multinationals in EU countries could work in part to Ireland's advantage, according to some tax experts. However, most doubt that many of the measures will be agreed and say that any further move to a common corporate tax base – a possible follow up to the plan's announced on Thursday – would be dangerous for Ireland.
The European Commission plan, which will need to be backed unanimously by the EU member states if it is to become law, attempts to tackle the practice of companies reducing their tax bill by moving profits to lower-tax jurisdictions and curbs the amount of interest repayments on loans companies can claim.
KPMG said the proposed measures could enhance the attractiveness of Ireland's 12.5 per cent corporation tax regime, and said the country was already "highly compliant" with many of the proposals, including increased transparency, patent boxes – special tax measures to encourage research .
"Corporation tax regimes in some other countries have sometimes been based on opaque rulings and special regimes. These types of regimes are becoming increasingly unacceptable to international policy makers and will have to be reformed while the Irish regime continues to be 'best in class' " said Conor O'Brien, partner and head of tax at KPMG in Ireland. Any likely agreement was likely to be neutral of positive for Ireland,he said.
National sovereignty
Director of the Irish Tax Institute Cora O'Brien said for some parts of the proposals, it was only a starting point to get agreement between EU states.
"There is no doubt that change is on the way and multinationals will be watching very closely. What we are seeing today are proposals, however the aim is to get agreement to turn them into EU law in this area," she said.
"Some of the proposals such as country by country reporting, where there is already consensus, are likely to become law very quickly."
Brian Keegan, head of taxation at Chartered Accountants Ireland agreed that the measures allowing information sharing between Revenue authorities could well be passed, but said he doubted that more far-reaching measures would be.
Peter Vale, tax partner at Grant Thornton said the measures could be viewed as the "softer" bits of the Base Erosion and Profit Shifting (BEPS) project, leaving out controversial plans on harmonising how taxable profits are allocated across EU countries, known as common consolidated corporate tax base (CCCTB).
"CCCTB is probably the most dangerous piece of legislation from Ireland's perspective as it would severely reduce the benefit of our low tax rate and reduce our attractiveness for foreign investment," he said.
Kevin Doyle, tax partner at BDO, warned that the measures, if passed, could increase compliance costs for SMEs that were operating across national borders. He said there was now an element of "tax uncertainty" facing companies as they waited to see what would be agreed.
Oxfam Ireland said the measures to address tax avoidance didn't go far enough in ensuring full transparency, saying the plan was only a first step. It called for country-by-country reporting to be made publicly available, warning that developing countries are the ones hit hardest by tax avoidance.
Irish ambulance service to use the Eircode postal system
Emergency service expects to begin using controversial postcodes next month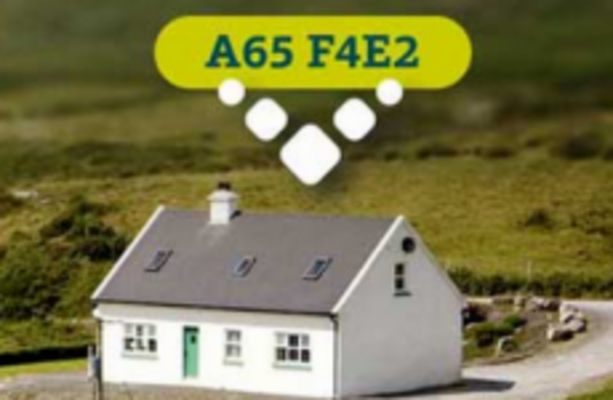 The National Ambulance Service of Ireland is to start using the controversial Eircode postal system from the middle of next month.
Martin Dunne, the director of the service (above middle), said the processes involved in updating the emergency service's systems to adapt to Eircode – a seven-digit postcode given to every property in the State – was almost complete.
"We had to rebuild our systems so they would be Eircode-enabled and that has now been done," he said.
"We are in the process of training our staff now and I would anticipate that the systems will be up and running in the middle of next month."
The Eircode project, which is expected to cost some €38 million, has drawn regular criticism since its introduction with many describing it as not fit for purpose.
A problem highlighted by some agencies when it was launched in July was that the second part of each code has been randomly generated, which means neighbouring properties have completely unconnected codes and, critics claimed, the design was impossible to learn or predict.
Implementation
Last September, Comptroller and Auditor General Seamus McCarthy estimated the introduction of the postcode cost the State €38 million and concluded "it is not clear that benefits to the value projected will be achieved as a result of the implementation of Eircode".
Minister for Communication Alex White this week said the system was starting to deliver and that agreements had been struck with companies such as Google and Satnav to recognise the Eircode systems.
He said licences were due to be "signed off on in next few weeks".
Officials from Mr White's department are to appear before the OireachtasPublic Accounts Committee today to discuss Eircode.
Little interest
Delivery companies in the Republic say they have seen little interest from consumers in using Eircode and while they are in the process of incorporating Eircode numbers into their systems, they will need to be used in tandem with existing routing methods.
"We're seeing virtually no uptake from our customer base as yet," said Maeve Dwyer of delivery company DPD.
"We are working on a plan to incorporate them into our system but, because of the way they are set up, it's likely that, even when we have them incorporated, we'll have to continue to use our own routing system in tandem with them."
A spokeswoman for TomTom sat nav systems, meanwhile, said the company was "currently working on incorporating Eircode postal codes into our maps and devices.
"However, we are unable to confirm an availability date at this time."
The code is made up of an alpha-numeric code in two parts. The Routing Key comprises three characters and is the postal area governing that particular address.
The second part, a Unique Identifier, will pinpoint an address and distinguish one address from another.
Farm income in NI down 41% for 2015
    
The gross output in the dairy sector fell by 27%.
Figures released today by DARD show total farming incomes are expected to fall in 2015/16 and total output values across all sectors fell in 2015 compared with the previous year. 
Provisional figures released today by DARD suggest that total income from farming fell by 41% in 2015 to £183m, compared to £312m the year before. This figure is a measure of total return to farmers, partners and family workers for their labour, management input and own capital invested.
DARD estimates suggest that farm business income measured across all farm types is expected to decrease by £11,491, or 46% per farm, from an average of £24,942 in 2014/15 to £13,451 in 2015/16.
Breaking this down into farming sectors, in dairying the volume of milk produced on NI farms in 2015 was at a record high of 2.3bn litres, representing a 3% increase on last year's levels, but average milk price fell by 28% to 21.2p/l. Gross output in the dairy sector fell by 27% to £480m in 2015. The dairy sector is still the largest contributor to total gross output for the entire industry. Total gross output fell by 9% to £1.74bn in 2015.
The 2% decrease in total head of cattle slaughtered in NI was offset by a 9kg increase in average carcase weight, meaning total meat volumes increased by 2% in the year. Average price of paid for clean cattle in 2015 was 326p/kg. There was a marginal increase in the total output value from cattle to £394m.
There was little change in volumes of sheepmeat produced, meaning the 10% decrease in total value is mostly attributed to the 9% decrease in average sheepmeat prices for the year.
Intensive livestock
Total value output from pig and poultry fell by 15% to £113m and by 6% to £224m in 2015 respectively. Average producer prices for pigmeat fell by 18% and for poultry by 7% but production volumes for pigmeat increased by 7% and for poultry by 2% compared with 2014 levels. Total value of egg output increased by 9% to £87m due to average producer prices increasing by 5% and total volumes increasing by 4% in 2015.
The total output value from field crops was £59m in 2015, which is a 7% decrease on 2014 levels. This is mainly due to a reduction in producer prices for cereals as total value of wheat output fell by 2% to £9m and barley output fell by 8% to £18m.
The total value of direct subsidies to NI farmers, in the form of basic, greening and young farmer payments, fell by 5% to £236m in 2015. DARD has said that this is mainly due to the less favourable exchange rate between sterling and the euro. The most stark figure from the analysis is that income from subsidies is £53m more than the total income that ends up in the pockets of farmers.
Inputs
Total value of gross inputs for NI farmers fell by 4% to £1.39bn in 2015. Accounting for 52% of this was feedstuffs, which decreased by 6% compared with 2014 levels to £729m. Average price per tonne fell by 7% and total volume purchased increased by 1% in 2015.
Average price of fertiliser paid per tonne fell by 8% in 2015 and total volume purchased fell by 3% representing a 10% decrease in total cost. An 18% reduction in the cost of fuels and oils helped reduce total machinery expenses to farmers by 10% in 2015 to £136m.
A greenhouse built around a home is a brilliant way reduce your energy bill
"It's like a bubble."
Do you dream of eternal spring? Here is something that will make a smile bloom on your face.
Marie Granmar and Charles Sacilotto of Stockholm built a greenhouse around their home to keep it warm all year round.
"It's like a bubble," Granmar says in the video above, by Kirsten Dirksen, of her home in which she's able to grow tomatoes, cucumbers and figs even in the frigid Nordic winter.
According to The Weather Channel, the average temperature in Sweden in January spans between 23 to 31 degrees Fahrenheit. But Sacilotto says with just one hour of sunlight, her family can enjoy playing on their glass-covered rooftop deck, which is literally located on their old roof that was removed and made into a sunlit living area with lounging chairs.
"At the end of January it can be -2 degrees Celsius [28 F] outside and it can be 15 to 20 degrees Celsius [59 to 68 F] upstairs," Sacilotto said.
The house does get chilly whenever the temperature dips into the negative numbers, however. Because of this, the house also has insulation and heat — it's just used less often than in a traditionally built home.
The house draped in a glass blanket was inspired by the architect Bengt Warnewho designed the first home within a greenhouse, called a Nature House or Naturhus, in 1974.
The Granmar-Sacilotto family initially looked for an empty lot in which to build their Naturhus, but they eventually set their sights on a small summer home in Stockholm archipelago. The house they bought was not meant for year-round living, but utilizing Warne's design, they made a home that's comfortable during the winter. They engulfed the house in 4-millimeter glass and left plenty of room for wrap-around garden.
The couple has saved so much money using solar energy that they were able to re-do the exterior of the house. Because their home doesn't come in contact with wind or rain, they covered the new wood facade with only linseed oil.
If you want to build a greenhouse around your home to save energy — and you have the property line to do it — Grammar makes the concept seem so simple.
"This is a normal greenhouse, like any greenhouse you buy on the market," she says in the video.  https://youtu.be/30ghnDOFbNQ
The Difficulty in talking about doomsday?
The Bulletin of Atomic Scientists wants you to think about it every year, but is their methodology still relevant?
The American public does not talk enough about nuclear war.
Sure, sometimes it gets brought up. In the openings of disaster movies and in the plots of video games, we're reminded of the horrors that would accompany any major exchange of nuclear weapons. But this makes ICBMs seem science-fictional. In politics and technology coverage—when we discus the realistic future of copious student-loan debt and the occasional self-driving car—nuclear weapons appear only sometimes, in incoherent debate answers or bizarre warmongering. It can feel like we lack even the tools to talk about nuclear war.
For 70 years, the Bulletin of Atomic Scientists has tried to get people to talk more about it. The centerpiece of its approach is the Doomsday Clock, a giant timepiece that metaphorically shows how close humanity is to global catastrophe. On Tuesday, the Bulletin announced that this year the clock would stand at three minutes to midnight, where it has been since last year when it was bumped up from five minutes to midnight.
As William Perry, the former U.S. secretary of defense, said at the Bulletin's press conference: Three minutes to midnight is a "more dangerous, more ominous forecast than two thirds of the years during the Cold War."
Yet it can be hard to figure out what exactly the Doomsday Clock is forecasting, because the Bulletin doesn't countenance only nuclear conflict anymore. The scientists and security experts of the Bulletin now look to four different risk areas when they make their report. The biggest of these remain, first, the possibility of a major conflict between nuclear states, and, second, out-of-control climate change. But the Bulletin also follows the risks of a civilian nuclear-power disaster, especially around waste storage, and what it calls "emerging technologies," like genetically modified pandemics or destructive artificial intelligence.
"We were trending in the U.S. yesterday, we were top ten, and that blew me away. That's Jimmy Fallon territory."
"What connects all of those four? For us, it's about existential threat—the things that can end life on this planet as we know it," says Rachel Bronson, the executive director of the Bulletin.
She explained why the clock now includes more than the nuclear threat:"For a moment in time each year, the bulletin is able to prompt this global conversation on these truly existential issues that are really hard to discuss. It gives us a benchmark for where a set of leading experts are," she told me Wednesday. "We were trending in the U.S. yesterday, we were top ten, and that blew me away. That's Jimmy Fallon territory."
It's true. More than 48 hours after its announcement ended, the Bulletin was still trending on Facebook and Twitter—and this wasn't even a year when they moved the clock hand. But speaking to Bronson, and reading the Bulletin of Atomic Scientists's annual briefing to accompany the Doomsday Clock announcement, I had the same thought about this being a rare opportunity to discuss these existential issues—though I'm not sure whether I shared Bronson's positivity.
Very few organizations talk regularly about the destructiveness of nuclear weapons anymore, and those that do can can seem mysterious. It's only them, and the deterrent power of the weapons themselves, that stand between us and fiery, anguished deaths. Yet when you look into the process of setting the clock, it seems unequal to the task: It's 10 or 20 people, of exceptional but not supernatural ability, with well-rounded but not omniscient expertise, sitting in a room for a day and doing the best they can to communicate disaster.
Sitting in a room is more or less how these decisions get made. Despite science being in the Bulletin's name, its methods are more Socratic than anything else. Every year, the ten scientists and security experts on its board gather for a one-day discussion where they review what worried them last year and anticipate new concerns. There are no minute-hand-divining devices and no instability-predicting supercomputers: Just a bunch of experienced adults, trying to come to a consensus about how bad things have gotten.
Bronson told me that the board members "know coming into it what the big events of the year were—positive and negative—and they know what they're concerned about for years going forward. And it becomes a professional discussion. Do their colleagues see it the same way? Who sees it differently and why?"
"The mood in the room is very sober, and it's serious. The board takes their job very seriously because they know that it gets a lot of attention. They know the public will respond to this," she said.
The Bulletin's staff is also always trying to adjust the balance of expertise in the room. The current membership of the Science and Security Board includes the former director of Argonne National Laboratory, the lead author of the UN Intergovernmental Panel on Climate Change, a former rear admiral in the U.S. Navy who is also an Arctic climate expert, and an expert on military planning and nuclear-associated firestorms. Members of the Bulletin's board of sponsors—an advisory panel that includes more than a dozen Nobel laureates in physics and medicine—also sometimes sit in on the meeting, Bronson said.
One of these sponsors, Stephen Hawking, has said he is increasingly concerned about "bad" artificial intelligence. (For better or for worse, similar concerns among the Silicon Valley set have funded oodles of new research into existential risk, generally.) Bronson said evil A.I. was a risk that the Bulletin already took into consideration and that it was thinking about pursuing it further. But how many new and edgy threats to life-as-we-know-it should the Bulletin of Atomic Scientists attempt to consider, given that the old and traditional threat—and the only threat, by the way, mentioned in their name—still looms?
In 1991, as the Cold War drew to a close, the Doomsday Clock shifted to its most optimistic position ever: 17 minutes to midnight. The Soviet Union was splitting apart, and both American and the former Soviet militaries were engaged together in a concerted disarmament program. In the quarter-century since, the clock has edged closer and closer to doom. In 1998, it responded to successful nuclear tests in India and Pakistan; in 2002, it reached seven minutes to midnight, as the U.S. withdrew from the Anti-Ballistic Missile Treaty and as concerns about nuclear terrorism grew.
By 2007, North Korea had successfully tested its first nuclear weapon. Iran was also growing its nuclear-weapons program. But scanning the horizon, the Bulletin of Atomic Scientists saw new varieties of catastrophic possibility. The largest among these was climate change. So as the Board set the clock to five minutes to midnight that year, it adopted a new, hybrid Doomsday Clock approach. The clock would now account for more than just global war.
Was that the right choice? On Wednesday, Bronson said that the clock's mandate has always been about species-wide catastrophe, no matter its origin. "What the clock is about is existential threat. In 1947, when the clock first appeared, the existential threat of the day was nuclear weapons. And they clearly still are. But in 2007, there was a recognition that something else threatens life on earth as we know it," she said. "There's no doubt that climate change can end life on earth as we know it."
As a reporter who writes a weekly climate newsletter called Not Doomed Yet, I'm not quite as sure about that (although I wouldn't want to doubt the Bulletin). Climate change endangers contemporary civilization and its myriad supply chains—there's no question about that. Climate-associated cataclysm will kill millions of people this century. But the threat of climate change is only existential insofar as it increases the possibility of nuclear war.
As Oliver Morton, an Economist editor who spent six years researching and writing about geoengineering, told The Atlantic last year: "What I really worry about with geoengineering is that conflict over its use will lead to a greater conflict that leads to a nuclear war. […] We don't even know if anyone's going to try geoengineering, but we know the wherewithal to have a nuclear war is out there in the world already."
Which isn't to say that climate shouldn't be included in the clock. The clock is ultimately a political tool, and, by 2007, the state of international climate politics had become dire. The previous year, An Inconvenient Truth had made climate change real to millions, but the United States was taking no real steps toward mitigating it. The Kyoto Protocol had failed, but the annual UN climate conference, held in late 2006, barely discussed the possibility of limiting emissions.
Much of this has since improved. The Paris climate talks this year ended with an ambitious agreement to mitigate the worst effects of climate change—though the world's path to actually following through on that ambition is still unclear. The U.S. energy system seems to be reforming, with halts and starts; and China may even be reining in its coal use. But the Board considers it too soon to tell whether the Paris Agreement—and the Iran Nuclear Deal, for that matter—will be successful, though it called them "bright spots."
Would the Bulletin ever consider multiple clocks? In a small way, they already have. Bronson pointed me to the Bulletin's pleasantly alliterative Doomsday Dashboard, an online attempt to pull apart some of the most concerning trends.
And the point, above all, is to force the news conversation to recognize existentialrisk, if only for a day. "I do think there is a power in bringing all these different threads together for a moment and saying, 'How seriously are our policymakers taking this?,'" Bronson said. Multiple, issue-specific clocks would only water that down. Besides, interested parties can always read the Bulletin's five-page synthesis report.
The clock has ticked to three minutes to midnight twice before: in 1949, after the Soviet Union first tested an atomic bomb and the nuclear-weapons race began; and in 1984, as American-Soviet relations deteriorated and both states deployed short-range nuclear missiles throughout Europe.
Only once has the Bulletin edged the clock to the two-minute mark: in 1952, when both the U.S. and Russia tested the first thermonuclear hydrogen bombs.
The world didn't end during those moments of crisis. But looking back now, what's striking is that the world came much closer to catastrophe than was even understood at the time. The United States and Russia nearly tumbled into World War III twice in the year 1983 alone.
One of those near-misses is now famous. On September 26, 1983, a bug in the U.S.S.R. early-warning system reported that five NATO nuclear missiles had been launched and were bound for Russian targets. The officer watching the system, Stanislav Petrov, had also designed the system, and he decided that any real NATO first-strike would involve hundreds of I.C.B.M.s. Therefore, he resolved the computers must be malfunctioning. He did not fire a response.
Only one month later, a NATO military exercise across Europe called Able Archer nearly started another war with Russia. As the U.S. practiced its nuclear routines in Western Europe, the U.S.S.R. was responding in kind and in earnest, transporting missiles across the country and assigning strategic targets. By 1990, the President's Foreign Intelligence Advisory Board could report that: "In 1983, we may have inadvertently placed our relations with the Soviet Union on a hair trigger."
Yet that last incident wasn't publicly known until 2015, when the advisory board's report was finally declassified. The New York Times published the first public account of the "war scare of 1983" less than three months ago.
In a post for the Bulletin in December, Perry, the former secretary of defense, laid out five "nuclear nightmares" for 2016. Chief among these is still a NATO war with Russia, followed by American conflict with China, an erratic launch by North Korea, an India-Pakistan war, and a nuclear-enabled ISIS. "These five nuclear nightmares add up to a danger to our people that is greater in some ways than the nuclear dangers we faced during the Cold War. But most Americans—especially our youth—are blissfully unaware of those dangers," he writes.
Elsewhere, Perry has said he believes that the clock stands at five minutes to midnight for nuclear conflict, but only one minute to midnight for nuclear terrorism.
Though he never says it, that all these catastrophes "add up" to a grave but combined risk would seem to be exactly the problem. During the Cold War, the Bulletin of Atomic Scientists could follow a relatively discrete number of issues. Now, the catastrophic issues that it tries to watch are complex and interrelated and prone to agglomerate with each other. It's left to discuss the many fail-points of contemporary society with a 20th-century metaphor—and, especially when it talks about nuclear security, it's one of the very few organizations with a platform to do this.
Many writers and experts have noted of late that the world is, without ever quite deciding it, drifting back into a second nuclear arms race. The most worrisome trend to the Bulletin of Atomic Scientists, the one they keep bringing up, are the nuclear-weapons modernization programs ongoing in the U.S. and Russia. In years to come, the United States will spend between $100 billion and $1 trillion retrofitting its nukes for another four decades of service. Nuclear weapons are still a reality in the world, and a reality in our future—as much as climate change, as much as geoengineering, as much as evil artificial intelligence.