Sunday 24th January 2016
Ireland's car insurance costs soar by over 35% in less than two years
Comprehensive cover has spiralled in the last 18 months, so what can motorists do, asks Contributing Editor Geraldine Herbert
Fraudulent claims, like the 'staging' of accidents, add €50 to the cost of every motor policy Stock.
Car insurance is on the rise and motorists are likely, on average, to pay €300 more for a comprehensive policy this year than they did in 2014. Fraud, legal fees, lack of enforcement and regulation of the insurance industry are all being blamed for hikes of over 35% in the cost of premiums. At a time when motorists should be benefiting from sharp falls in the price of petrol and diesel at the pumps, instead they are bearing the brunt of the highest insurance premium prices in years.
"The rising cost of motor insurance is a major frustration and one of the biggest consumer issues facing motorists at the moment. We have seen an increase of close to 40% on average over the last 18 months and for many individual drivers the increase is even worse," says Conor Faughnan, Director of Consumer Affairs for AA Ireland.
The rises have reversed years of falling premiums and the insurance industry argues that in the past, premiums were reduced to a level that meant insurance companies were losing money, so the current increases are an attempt to get premiums back to a profitable rate.
However, this is at best only a partial explanation for the jump in motor insurance costs, Mr Faughnan added.
"Prices were stable and even falling overall for a decade and it is true to say that insurers were losing money. Even so, these increases are not justified. At the moment, we pay for the real cost of insurance, and then on top of that, we pay for unacceptable amounts of fraud, waste and inefficiency in the system."
Brian McNelis, Director of General Services in the Irish Brokers Association, said: "The recent increase to insurance premiums is caused by a number of factors, including poor regulation"
The lack of regulatory compliance has also left a legacy for the insurance industry. Since 2010, to pay for the collapse of Quinn Insurance, motorists have been paying a levy on motor, home and commercial insurance. The failure of Quinn, which lost over €900m in 2009 and a further €160m in 2010, was followed four years later by that of Setanta Insurance, which collapsed in April 2014 with an estimated €90m shortfall.
In addition, it is estimated fraudulent claims add €50 to the cost of every motor policy, from criminal staging of "accidents" to fraudulent production of bogus "no-claims certificates" by drivers changing insurers.
Recently, several high-profile insurance claims cases were thrown out after evidence emerged from Facebook. Last month, a Dublin woman had her €60,000 claim thrown out after photos she posted were used as evidence against her. She claimed she suffered injuries following a collision in a car park. However, her case collapsed when photos she posted on Facebook posing in a bikini at a body-sculpting competition and on top of Bray Head, Wicklow, were presented in court.
Another couple who staged a car crash while pretending to be strangers were discovered when the insurance company saw they appeared in each other's Facebook profile pictures.
An expensive compensation system is also a key factor driving up premiums. Some 80pc of motor injury claims are for whiplash in Ireland and on average a claimant will typically receive €15,000; in the UK, the corresponding figure is €5,000.
Kevin Thompson, CEO of Insurance Ireland, said; "Motor claims costs are rising. The level of awards being made in the courts is at an all-time high. The average High Court award in 2014 was up 34% on 2013 and the average Circuit Court award was up 14% on 2013. In litigated cases, legal costs in Ireland account for more than 60pc of the compensation awarded.
"We believe we are seeing growing evidence that the high level of awards in Ireland, particularly for whiplash, is creating a temptation to commit fraud and we are seeing a number of insurance fraud rings engaging in staged motor accidents to generate spurious whiplash claims," added Mr. Thompson.
There are calls for all agencies involved – from insurance companies, the courts, the Injuries Board, the Central Bank, the Government, the Garda Siochana, and others to act together and for the Government to assemble a Task Force to address the issues. Legal and claims costs also need to be addressed and compensation set at levels society can afford.
An information-sharing system would effectively combat fraud. A system known as the Integrated Information Data Service, which is currently under development here, would mean insurers would no longer be required to obtain paper copies of customers' documents which can be easily faked.
Windscreen disks would also be abolished in favour of using the database as proof of insurance. Car insurance is a legal requirement and there is a concern that the number of uninsured cars could rise due to higher insurance costs. It is estimated that uninsured driving adds a further €30 to the average premium.
Mr McNelis has also pointed to further hikes ahead. "Unfortunately, for motorists, we've now seen consecutive months with premium increases, which would suggest the trend is likely to continue. Motorists need to shop around," he added. "Contact a broker who has access to all markets in Ireland and also the UK, check their policy excesses as bigger excesses mean cheaper premiums. And accurately value the car. Remember, market value at the time of a claim is what counts."
As much as 60% of Irish private workers have no jobs pension
Some 60% of Irish private workers have no jobs pension while there is a 100% coverage and special pension provisions for politicians, and 100% coverage for public sector workers. Last year pension payments rose for former politicians and it's not surprising that the poor pension coverage is not a priority.
Irish private sector spending on pensions is among the lowest in Europe according to the Organisation for Economic Cooperation and Development (OECD) and total pension spending as a ratio of 6.1% of gross domestic product (GDP) in 2011 is at the lowest in the European Union and almost half the ratios in the Netherlands and Germany — business spending on pensions in the Netherlands is seven times the ratio in Ireland.
A change in the low coverage in the private sector is dependent on people who have no fears of being short of money when retired — politicians, senior civil servants, permanent journalists in the main media outlets, and three members of the Pensions Authority, including David Begg, the former trade unionist and central banker, who was recently appointed chairperson.
Joan Burton, tánaiste, minister for social protection, and leader of the Labour Party, is entitled to 2 public pensions and her husband has a public pension as a former lecturer.
Burton has been the top pensions policymaker since early 2011 and in 5 years she has performed the typical role of Irish ministers: she commissioned the OECD to produce a report and after 3 years in office, in March 2014, she established an advisory group, the Pension Council and in February 2015, she established a Universal Retirement Savings Group (URSG) to advise on how reforms should be implemented.
The URSG includes an "expert in international pension reform" and an "expert from a country that has implemented similar reforms."
The Programme for Government 2011 – 2016 contained a commitment, to "reform the pension system to progressively achieve universal coverage, with particular focus on lower-paid workers," while the Statement of Government Priorities 2014 – 2016, confirmed that during 2015, "the Government will agree a roadmap and timeline for the introduction of a new, universal supplementary pension saving scheme."
Burton's record is 5 years of failure in an area that is not a priority for her — reports, advisory groups and a record of failure.
In Ireland the full state pension requires 43 years of contributions and at €233.30 per week is about 34% of average weekly earnings. Next April the UK system will be simplified with a basic state pension of at least £148 (€195 a week) which is about 23% of average 2013 earnings. Claimants will require a 35 year record of national insurance contributions, or credits, to qualify for the full payout.
The average Irish annual gross earner of €36,000 without an occupational pension would receive a net pension of 42% of net earnings compared with 38% of net earnings in the UK; 45% in the US; 50% in Germany; 80% in Italy; 68% in France; 96% in the Netherlands; 92% in Austria; 66% in Denmark and 64% in Sweden.
This data is from the OECD's 'Pensions at a Glance 2015' report and is based on a worker aged 20 in 2014 who continues working until state pension age in each country, under their current national pension rules. The 'net replacement rate' represents the ratio of net state pension entitlement to lifetime average net earnings.
Mandatory private pensions exist in 12 countries. Private pensions that have near- universal coverage are described as "quasi-mandatory" (Denmark, the Netherlands and Sweden).
Italy spent the largest proportion of national income on public pensions among OECD countries in 2011: 15.8% of GDP. Other countries with high gross public pension spending are also found in continental Europe, with Austria, France, Greece and Portugal at about 13% to 14% of GDP and Germany, Poland and Slovenia at about 11%. Public pensions generally account for between 23% and 30% of total public expenditure in these countries. Spending tends to be low in countries with favourable demographics, such as Australia, Canada, Ireland (5.3% of GDP) and New Zealand.
The OECD says that the biggest flow of private-pension payments is in the Netherlands: 5.8% of GDP in 2011. Added to public spending, total benefits are 11.2% of GDP. Switzerland has the next highest figure for private-pension benefits: 5.0% of GDP. Swiss occupational plans are compulsory, although the data on private-pension payments include benefits above the statutory minimum level. The next five countries — Canada, Denmark, Iceland, the United Kingdom and the United States — record private pension payments of between 3.3% and 4.7% of GDP.
Ireland's business spending on pensions was at 0.9% of GDP in 1990; 0.8% in 2000 and 0.8% in 2011. The UK business ratio was 4.6% in 2011 and the US ratio was 4.5%.
In 2006 Brian Cowen (b. 1960), then minister of finance, (who had a €2000 rise in his pension to €134,000 in 2015), had his representative on the then state Pensions Board veto moves to support a mandatory pension system.
A study finds not all of your Facebook friends are "for real"
    
Do you know many of your Facebook friends are fake!
According to a new research, it has been revealed that most of the people in your Facebook friends list do not care about your concerns and sympathise with your problems. People cannot have over 200 "real" friends on Facebook, as they are bound with limits in building multiple relationships and socializing (time constraints).
A research by Robin Dunbar, a professor of Evolutionary Psychology at Oxfrod University says that many people have hundreds of Facebook Friends, but only four of them, on an average are really dependable.
Dunbar says he carried out a survey to find out the connection between people have lots of Facebook friends and real friends. He found that there was very little correlation between having friends on social networks and actually being able to depend on them, or even talking to them on a regular basis.
The average person studied had around 150 Facebook friends. Of the 150 friends, only about 14 of them would express sympathy in the event of anything going wrong. The average person said that only consider some 28 per cent of their online friends to be "true friends."
Dunbar said: "Social media certainly help to slow down the natural rate of decay in relationship quality that would set in once we cannot readily meet friends face-to-face.
"But no amount of social media will prevent a friend eventually becoming 'just another acquaintance' if you don't meet face-to-face from time to time.
"There is something paramount about face-to-face interactions that is crucial for maintaining friendships.
"Seeing the white of their eyes from time to time seems to be crucial to the way we maintain friendships."
"Given the extensive use of social media, the question as to whether Internet-based social networking sites have a positive or negative impact on social relationships has been much debated," Dunbar wrote. "Cyberpessimists have argued that the Internet has detrimental effects on our social life. In contrast, cyberoptimists have insisted that the effects have been beneficial in many different ways."
Dunbar wrote, "There is a cognitive constraint on the size of social networks that even the communication advantages of online media are unable to overcome. In practical terms, it may reflect the fact that real (as opposed to casual) relationships require at least occasional face-to-face interaction to maintain them."
Dunbar outlines several levels of friendships and relationships in his work. According to his model, each person can maintain about five people in their support group of closest friends, about 15 people in a sympathy group who are close enough to confide in, about 50 close friends, about 150 casual friends and about 500 acquaintances. In all, Dunbar's work indicates that any given human can identify about 1,500 faces, total.
The purpose of the survey carried out by Dunbar was to assess whether or not using Facebook enabled people to have more friends. The full results of Professor Dunbar's work can be found in the Royal Society Open Science Journal.
Irish Government websites taken down by sustained cyber attacks
HSE, Justice department and CSO websites among those affected by attack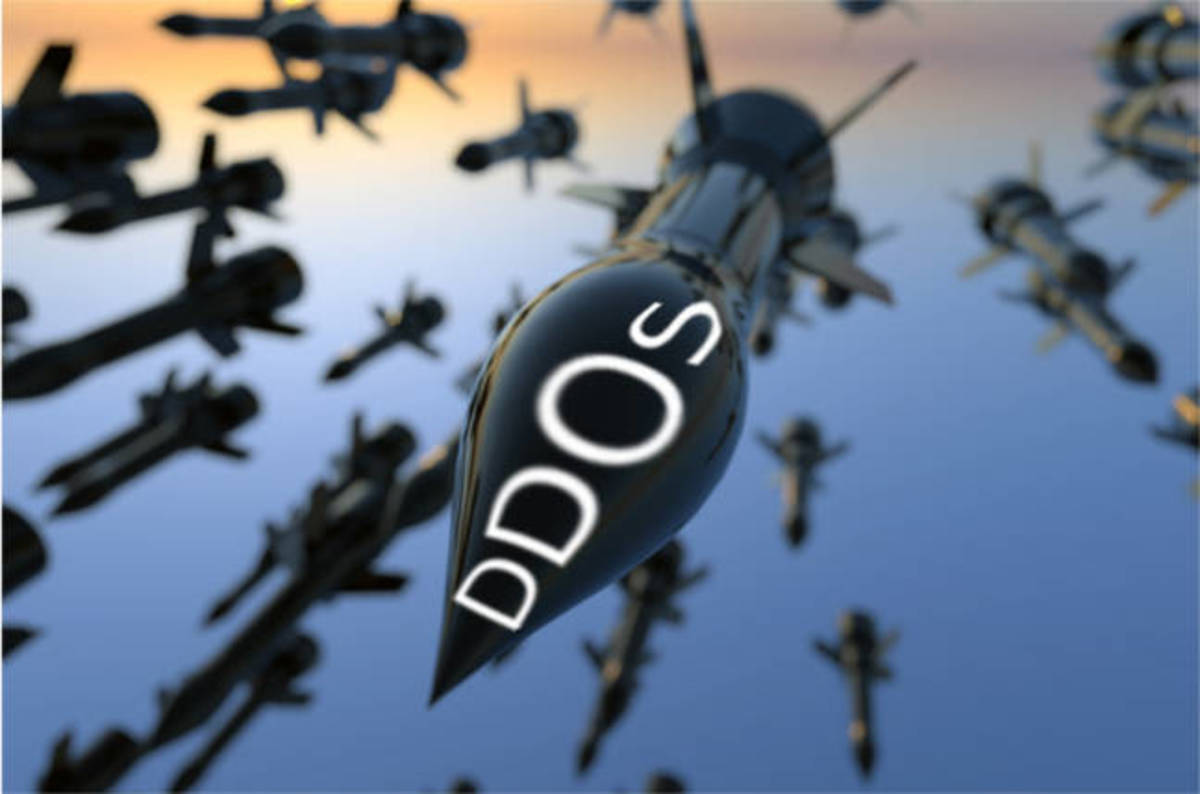 Government websites have come under a sustained cyber attack, causing massive disruption for citizens and the public service.
Websites of a number of departments and agencies were down on Friday morning, including the HSE, the Central Statistics Office, the Department of Justice, the Courts Service and the Department of Defence.
All websites appeared to have been restored by about 1pm.
The chief information officer at the HSE confirmed the entire Irish government network experienced an attack known as a distributed denial-of-service (DDOS) attack, by a third party.
"This comprises a massive amount of attempted data connections directed toward our networks – designed to flood the available channels, and disrupt our ability to communicate, and thus, operate," the office said.
"As a result, access to the internet may be slow, patchy or unavailable. Public access to our internet sites including hse.ie is also affected.
"While email does appear to be getting through, be advised that delays may occur."
The chief information officer said government networks were working to mitigate the attack, which was "persistent as of 11am". He apologised for the disruption.
The Central Statistics Office also confirmed its own site was down due to what appeared to be a DDOS attack.
The attacks began late on Thursday night and they follow similar disruption to the boards.ie website and the National Lottery website this week.
Lotto customers were unable to buy tickets for the €12 million jackpot for several hours on Wednesday after the website and ticket machines were brought down by a DDOS attack.
DDOS attacks involve bombarding a website with requests to disrupt its regular traffic.
Information security consultant Brian Honan of BH Consulting said a denial of service attack involved sending so much traffic to a website that legitmate traffic could not get through.
A distributed denial of service attack was the use of multiple sources to bombard a site.
"So instead of having to protect yourself from one source you have got thousands, if not tens of thousands to defend against, so it can be quite difficult."
One way of accomplishing such an attack involved the cyber-attackers infecting multiple computers and using those to attack their target.
Another was was a so-called 'reflection' attack, which involved the manipulation of internet protocols to send traffic to a site.
Mr Honan said there were tools and services available to help protect against DDOS attacks in the first place. The cost involved would depend on the type of organisation and how it needed to protect itself.
"It would be recommended best practice. If you are considered to be a target, the you should have these. If you are a financial organisation, if you are conducting a lot of online business, or you may be subject to activist-motivated attacks, you should have preventative measures in place."
Paul Hogan, chief technology officer of information security firm Ward Solutions, said some commentary referred to DDOS attacks as creating a "nuisance factor", and that they did not actually lead to security being compromised.
"However, we have seen in the past DDOS attacks being used as a cyber-smoke-screen to mask a more targeted attack," he said.
Strategies organisations could adopt to protect themselves included "overprovisioning", whereby they employed extra bandwidth or network/computing devices which could handle the spikes in traffic and extra demand on resources.
Configuring and tuning servers, firewalls, intrusion-prevention systems and routers could also help stop some of the simpler types of attacks.
The incredible Sir David Attenborough and the Giant Dinosaur
Two of the nation's favourite childhood favourites came together as Sir David Attenborough appeared on our screens with his new  BBC documentary David Attenborough And The Giant Dinosaur.
Just a few years ago, a shepherd discovered a gigantic bone poking out of the ground in Patagonia, Argentina, but the bone was like no other ever discovered before. It was a 2.4m thigh bone weighing over half a ton and belonged to the Titanosaur, which were estimated to have existed over 100 million years ago.
With the help of experts from Patagonia's Museum of Palaeontology, Sir David was on a mission to determine whether this dinosaur really was bigger than any other animal to ever walk to Earth.
Over a course of two years the team of palaeontologists excavated a further 200 bones – 10 times as many bones as was previously discovered in one site – belonging to the dinosaur, transporting them back to their laboratory for further inspection and preservation.
After discovering the thigh bone, the team discovered another bone from the front leg – the humerus- and with that fossil they deduced the giant dinosaur could've weighed up to 70 tonnes. That was more than the Argentinosaurus, the heaviest known dinosaur ever recorded.
Soon Sir David travelled to a dinosaur nesting ground to find out just how the Titanosaur reproduced.
Remnants of dinosaur eggs covered the site which were once river plains, and Sir David managed to uncover fragments of well-preserved egg shells – some even had skin and bones of a baby dinosaur still attached.
To understand how the young Titanosaur might have lived, Sir David turned his attention to their closest living relatives… ostriches.
The dinosaurs would have been able to walk quite soon after birth and, growing very quickly with a lifespan of up to 50 years, they would have had more than enough time to reach their enormous size.
As the Titanosaurs grew larger, they adopted a form similar to elephants, with their legs places vertically beneath the body like huge weight-bearing columns. But there was one difference – the swing of its tail helped the animal move its hind legs much more efficiently, much like kimodo dragon lizard.
Uncovering a tiny tooth at the site in Patagonia, the team deduced the animal fed on plant material – mainly ferns and conifers – and ate enough in one day to fill a whole skip.
It was soon time to reconstruct a life-size skeleton of the Titanosaur in the world's biggest dinosaur making factory in Toronto, Canada.
3D scans of the bones were taken in the lab in Argentina and sent to the team at the factory, who created polystyrene casts to mould huge fibreglass replicas of the bones.
After two weeks spent piecing the bones together, the replica of the giant Titanosaur was unveiled back at Patagonia's Museum of Palaeontology, where it was confirmed at 70 tonnes and 37 metres long, the dinosaur was indeed the biggest animal to ever walk on Earth.
All 5 visible planets to dazzle our sky for last fortnight of January
The last fortnight of January has brought a sky show for the star gazers as all five planets visible to the naked eye and Mercury, Venus, Mars, Jupiter and Saturn — have aligned in southern skies for nearly a fortnight starting January 22 before the sunrise. Several city-based groups have made plans for group viewing of the spectacle.
Dhananjay Rawal, a city-based science educator, said that two to three planets' conjunction takes place frequently, but it is after a decade that such a gathering of planets would be seen at the same time in the sky. "The full moon night would be observed on January 24, but the moon would not create trouble in viewing the planets. While they can be viewed with the naked eye, a binocular or telescope would be better, at least for viewing Mercury," he said.
The experts said that one has to spot the brightest 'star' — Venus — in the early south east sky hanging low on the horizon and make an imaginary arc towards north to spot bright Jupiter. In between, Saturn can be seen near Antares in the Scorpius constellation, whereas Mars a bit above it. Mercury could be seen below Venus on that arc. Experts said that Mercury would be difficult to be seen from most city areas with buildings blocking the view.
"Around 80 to 40 minutes before the sunrise is the best time to view the planets before the early rays fade the scene. The alignment has been made possible as all these planets are in a very close angle to the Earth in their orbits,