Thursday 21st January 2016
Tanaiste and Mary-Lou McDonald confrontation over 250 children afflicted with Scoliosis
Vicious personalised comments during bitter Dáil debate
The confrontation between the two long-time rivals came during a heated Dáil exchange over the plight of 250 children afflicted with Scoliosis and awaiting treatment.
Tánaiste Joan Burton has accused Sinn Féin's Mary Lou McDonald of using "a tsunami of hatred and invective" against her.
The confrontation between the two long-time rivals came during heated Dáil exchanges about the plight of 250 children afflicted with Scoliosis and awaiting treatment for up to 15 months in intense pain.
:00 / 01:04
Ms McDonald said this "scandalous situation" typified the "chaos and failure" of Labour in government and the cancelling of routine procedures at Cork University Hospital due to pressure of work was another.
"Tánaiste, would you accept a 15-month wait for your child?" Ms McDonald asked the Labour leader.
Sinn Féin deputy leader Mary Lou McDonald.
Joan Burton hit back by accusing Sinn Féin of trying to disrupt a well-laid plan to assist the children with Scoliosis, which is a severe curvature of the spine.
She said plans were afoot to open a new operating theatre at Crumlin Children's Hospital, which had treated 100 children in 2015 – a 51pc increase on the previous, while another 33 children received treatment elsewhere including a British hospital.
Ms McDonald then accused Ms Burton of using "a single-transferrable anti-Sinn Féin rant."  She accused the Labour leader of trying to claim special treatment for children with Scoliosis would put the economic recovery at risk.
"There's something obscene about an assertion like that," the Sinn Féin deputy leader said.
Ms Burton then hit back again. "Have you finished your tsunami of hatred and invective against me?" she asked Ms McDonald.
The Labour leader said Crumlin Children's Hospital was a world class facility and its lead role in treating Scoliosis would be expanded with extra staff and resources.
Ms Burton also accused Sinn Féin pursued "draconian policies" in Northern Ireland. She cited their Education Minister advising young people there to avoid teaching because there would be no teachers' jobs in future.
Ms McDonald said the children and their families cared nothing about Ms Burton's views on Sinn Féin or any other party. "It's a typical diversion by you," she said.
Donegal Independent TD, Thomas Pringle, said that his native county had got a very bad service from the Coalition over the past five years. He said 60pc of the county's population qualified for a medical card indicating high levels of unemployment, poverty and deprevation.
Fianna Fáil's Timmy Dooley sought assurances from the Tánaiste would ensure flood-hit families without insurance would get compensation.
Niall Breslin (Bressie) tells the  Oireachtas of a great epidemic unhinging our mental health
Oireachtas group hears of mounting expectations and pressure on Ireland's young generation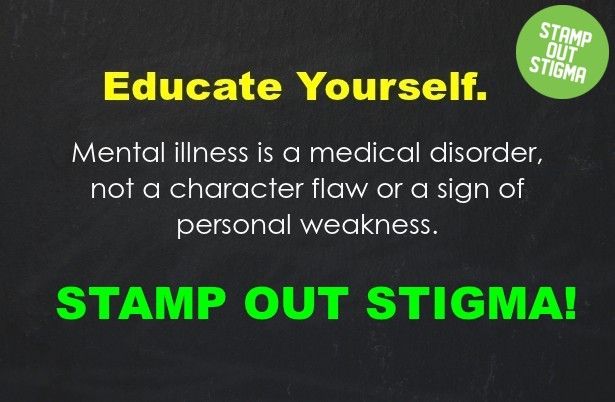 Niall Breslin: Ireland is going through a transitional period as people are talking about mental health and emotional wellbeing
Mental health issues are the "great epidemic of this generation" that can no longer be ignored, musician and campaigner Niall Breslin told the OireachtasHealth Committee on Thursday.
Breslin, also known as Bressie, said he was speaking so young people could get help when they needed it and not suffer in silence.
"They are exposed to too much. So much is expected from them and both the external and internal pressures they are being asked to cope with are simply not sustainable. And the result is the great epidemic of this generation," he said.
"Agonising suicide rates, disturbingly high anxiety and depression rates, self-harm, eating disorders, OCD [obsessive compulsive disorder] . . . We simply cannot ignore this anymore."
The singer shared his own personal struggles as a teenager dealing with anxiety.
"Crippling insomnia, harrowing panic attacks and incomprehensible self-harm dictated my life," he said.
"It was let grow into a monster, a monster that fed on silence, fear and lack of understanding."
Breslin told the committee that policy was not good enough to help people suffering from mental health problems.
Voters can make mental health an election issue?

Putting mental health centre stage at First Fortnight?
"The idea of a teenager having to be driven half way across the country after waiting two months for a referral is completely unacceptable," he said.
"Everyone in this room has to be painfully honest with each other and accept that our mental health services and systems are not even close to being adequate or resourced for the demand and requirement that is put upon them."
"It's a matter of joining the dots and building something together that can give our youth the support they require to survive in this often chaotic world."
Ireland is going through a transitional period as people are talking about mental health and emotional wellbeing, said Breslin.
"The draconian stigma that has ravaged families throughout Ireland for generations is slowly eroding," he said.
"We have gradually commenced normalising the conversation surrounding our mental health and this must be promoted, nurtured and celebrated at every level."
He spoke of Caoilte Ó Broin, whose body was found in the river Liffey earlier this month.
"Many times his family tried to access help but they were refused because this young man was consuming alcohol and told he couldn't be helped because of his drinking, which was intrinsically linked to his mental health illness," he said.
"This family don't want to play the blame game, or point fingers, they simply want change.
"We need to ask hard questions. Those stories are too common. So many people wanted to help this young man, but their hands were tied by bureaucracy and lack of resource."
"We have to be honest and ask ourselves, truly are we doing enough?"
Dr Paul D'Alton, head of the Psycho-oncology department St Vincent's University Hospital, also addressed the committee. He said over the last three decades there was increasing evidence a "whole system" approach was needed to improve mental health.
"As long as we continue to seek a solution in one particular department or in one particular service the HSE provide, such as the mental health services, we are destined to repeat the annual national tragedy of more than 500 lives lost to suicide," he said.
Dr D'Alton said every person in the State wanted radical change for the wellbeing and mental health of people.
"We need to be very cautious of an insidious mentality that places excessive responsibility for wellbeing and mental health in the hands of the individual," he said.
Pubs to remain closed on Good Friday 2016,
says Frances Fitzgerald
   
Publicans campaign for end to ban, saying it affects business and confuses tourists
Pubs will remain closed on Good Friday 2016 despite a campaign from vintners for the alcohol ban to be lifted.
Minister for Justice Frances Fitzgerald on Thursday ruled out an imminent change to the trading rule. "I won't be doing it this year," she told RTÉ radio. But she added that it is an issue that would be considered under new alcohol laws. (Election promises?) 
Publicans said they were extremely disappointed with Ms Fitzgerald's decision not to introduce legislation which would permit all licenced premises to serve alcohol on Good Friday this year.
The Licensed Vintners Association (which represents Dublin pubs) said its members and the public at large will struggle to understand the rationale behind the Minister's decision. "Our legal advice was that the law only required a minor legislative change," said its chief executive Donall O'Keeffe.
"This is a lost opportunity not just for publicans but for the capital city and the tourist sector as a whole. This year there was a particular urgency around this issue given the Ireland 2016 celebrations would focus on the Easter weekend and that we have an international soccer friendly between Ireland and Switzerland taking place in the Aviva Stadium on Good Friday itself. Once again thousands of tourists and holiday goers are going to be at a loss wondering why they can't go to a pub for a drink" O'Keeffe said.
Publicans had called on the Government to lift the ban on the sale of alcohol on Good Friday and on Monday launched the #AboutTime campaign.
"The Minister has had ample time to repeal this archaic law," said Padraig Cribben of the Vintners' Federation of Ireland (which represents publicans outside Dublin). " Frankly it's an embarrassment that this legislation is still in force in 2016. Both the VFI and the LVA have had a very positive reaction to our #AboutTime campaign and we were very hopeful that the Minister would finally move on this issue this year."
He continued: "Previously the Minister indicated that Good Friday trading would be permitted in the context of the Sale of Alcohol Bill and she has had plenty of time to advance that legislation.
"Most other retail businesses will be open and trading but once again the licensed trade will be closed. For a Government which claims to be pro business and seeking election it makes no sense."
The Intoxicating Liquor Act, when introduced in 1927, said alcoholic drinks could not be sold on Christmas Day, Good Friday and St Patrick's Day. The St Patrick's Day clause was repealed in 1960 to accommodate visitors coming from overseas to celebrate the national holiday.
The legislation provides exemptions allowing the sale of alcohol to those attending events or travelling by sea, rail, air or ferry. Alcohol can also be sold in a licensed theatre. Guests staying in hotels can be served alcohol, as long as it is taken with a meal.
Maynooth University team makes diabetes type 2 treatment breakthrough
Researchers working on compound that mimics the anti-diabetic effects of vigorous exercise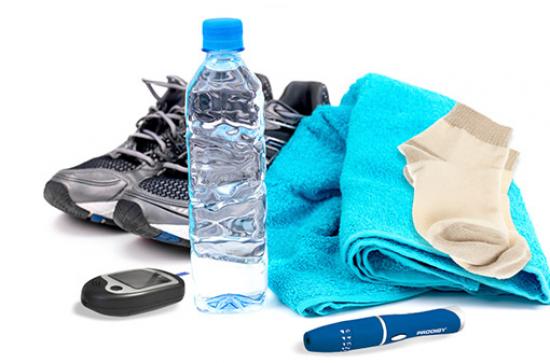 The new family of drugs discovered by the group 'works 1,000 times better than the current top diabetes drug Metformin'
Researchers at Maynooth University have come up with a new way to tackle type II diabetes using a compound that mimics the anti-diabetic effects of vigorous exercise.
They have also discovered these compounds reduce the weight increase sometimes seen with the current best treatments available to keep Type II under control.
"There is a lot more work to do, but this looks very promising," said Dr John Stephens who heads the department of chemistry.
"If it is as clean as it looks, it will be a great improvement on what is currently available on the market."
The incidence of diabetes in Ireland and abroad has soared over the past decade, with type II patients here numbering at least 200,000 and 370 million worldwide, Dr Stephens said.
The condition occurs when the body becomes unable to take sugar out of the bloodstream and use it up as energy.
Lack of exercise and obesity are key risks, and there are serious health repercussions if it goes untreated, he said. "Diabetes is very serious; you can go blind, you risk amputations, it is a very serious condition."
They body uses insulin to encourage cells to take sugar as glucose out of the bloodstream. The more one exercises, the more glucose that will be taken up.
The new family of drugs discovered by the Maynooth group does the same thing – but in a different way. It works 1,000 times better than the current top diabetes drug Metformin, and does not seem to cause that drug's side-effects, Dr Stephens said.
"Our compound is nothing like the drugs used at the moment so it is a potent new class of anti-diabetic agent." he said.
The team of scientists involved has spent five years developing the new compounds and has already used them to control Type II in mouse models.
"Our compounds are independent of the insulin pathway. The fact that it is independent of insulin means it could serve as an alternative to insulin, but there is much more work to do," he said.
"We know quite a lot about the compounds, but there is still a long way to go in pre-clinical and toxicological work before we can run human trials. That is some years off – at least three or four," he said.
The research team includes Prof John Findlay and Dr Darren Martin of Maynooth University, and Dr Gemma Kinsella, formerly of Maynooth and now at of Dublin Institute of Technology.
They also have collaborators in Trinity College Dublin and the University of Leeds.
The team will publish its results in the Journal of Molecular Endocrinology.
An ancient dragon found in Wales named as Dracoraptor hanigani
The apparently youthful dinosaur was running around Wales some 200 million years ago?
Scientists have found the skull and bones (as above pictures right) of a huge beast near Penarth in Wales. The creature has been named Dracoraptor hanigani and is one of the world's oldest Jurassic dinosaurs.
Dracoraptor is Latin for "dragon robber", an apparent reference to the dragon on Wales' flag. The rest of the name comes from Nick and Rob Hanigan, the amateur fossil-hunters who found the bones while they were looking for ichthyosaur remains.
The dragon was related to the Tyrannosaurus rex. But it was a lot less terrifying, scientists say.
The bones aren't yet fully formed, and so the specimen probably belongs to a youngster.
The dragon would have roamed before dinosaurs took over the world, when it was instead dominated by crocodiles and mammals. The climate of Wales would also have been very different and much warmer.
Dinosaur scientist Steven Vidovic, from the University of Portsmouth, one of the experts whose description of D. hanigani appears in the online journal Public Library of Science ONE, said: "The Triassic-Jurassic extinction event is often credited for the later success of dinosaurs through the Jurassic and Cretaceous, but previously we knew very little about dinosaurs at the start of this diversification and rise to dominance.
"Now we have Dracoraptor, a relatively complete two metre-long juvenile theropod from the very earliest days of the Jurassic in Wales."