Wednesday 13th January 2016
Fianna Fáil to avoid negative campaigning? says Martin after posting an attack on Enda Kenny
Taoiseach says 'should I be terrified?' after seeing advert, says it is a 'personal attack'
Fianna Fáil's first poster of the election campaign.
Fianna Fáil has said it will avoid negative campaigning ahead of the general election as it unveiled a billboard outlining broken promises by the Government in the health service.
Party leader Micheál Martin said the poster was an attempt to highlight the failure of the coalition to end the trolley crisis.
Mr Martin said: "Policy is fundamental to any election campaign. Highlighting policy failures is a very fair and valid thing to do in a general election.. It is not negative campaigning. It is a political message."
The party's first poster of the campaign features a prominent photograph of Taoiseach Enda Kenny and the Fine Gael logo.
It reads "I won't end the scandal of patients lying on trolleys. Tax cuts for the wealthiest come first".
The only mention of Fianna Fáil on the poster is the party's website address and the phrase: "There's a fairer way".
Mr Martin said this was a legitimate position for the party to take.
Asked if it could backfire the Fianna Fail leader insisted: "Not at all."
The party leader said Fianna Fail will be central to its own campaign and he will feature heavily in their posters.
Speaking later on Wednesday Taoiseach Enda Kenny responded to the advertisement with a sardonic question: "Should I be terrified?"
Portraying it as a personal attack on him, he said: "Nobody in my party will indulge in personal attack."
He said Mr Martin had promised a lot when he was minister for health but had not delivered. Mr Kenny said that had included hospital trolleys.
Commemorations of the 1916 Rising? Looking forward on the past
The 1916 centenary has become an extensive programme of almost 2,000 events, and even some early critics of the plans now accept that there's 'very positive stuff in there'
After many months of debate and preparation, plus the occasional hiccup, the official centenary commemorations of the 1916 Rising have begun.
On New Year's Day the Peace Proms concert at Convention Centre Dublin and the Defence Forces' flag-raising ceremony at Dublin Castle kicked off a centenary year that the Government hopes will avoid the mistakes of the unashamedly republican 50th-anniversary commemorations, in 1966, and the muted, almost apologetic 75th-anniversary events, in 1991.
This year's commemoration showcase, synchronised with other events nationally, will take place on Easter Monday – March 27th – where it all started: at the GPO on O'Connell Street in Dublin. It will involve a full military parade, including an Aer Corps flypast and a 21-gun salute.
In the absence of an official Independence Day, or Republic Day, it's as close as Ireland gets to the martial spectacles that are routine elsewhere.
"I was determined that it should be anchored by respectful and inclusive commemoration," says Minister for Heritage Heather Humphreys, who has chaired the all-party State committee on commemorations. "If you look back to the 50th commemorations, in 1966, it was seen to be quite divisive, but 2016 will be very different: sombre and reflective.
"But 2016 is also a year for celebration. We should be proud of what we have achieved over the past 100 years, proud of the fact that we are one of the few countries in Europe to maintain a continuous democracy over the last century."
But that democracy requires a general election to be held by April 8th. February seems the likely date for it, but Easter week could still coincide with an election campaign or the presence of a caretaker government.
"It's a pity," says the historian and Irish Times columnist Diarmaid Ferriter, a member of the State advisory group on 1916. "You don't want this stuff to be happening in the middle of a vacuum. You could have even a caretaker taoiseach in place."
While this may partly overshadow the main events, the Government says that the centenary programme is unlikely to be significantly affected by election results.
"It's worth remembering that the formal ceremonies are just one element," Humphreys says. "The electoral cycle will have no impact whatsoever on the education programme, the community-led initiatives and the commemorative events planned by . . . the GAA and Comhaltas, for example, all of which form part of the official programme."
The grassroot's organisations.
Grassroots organisations will take justifiable pride in their events, but the State's ceremonial and capital plans will inevitably command the most attention. More than €30 million has been committed for eight capital projects. This includes seven "permanent reminders" projects, one of which is a new, €5 million visitor centre at Kilmainham Gaol.
They also include Pearse Cottage, in Ros Muc, Pádraig Pearse's Gaeltacht getaway, and a new performance space in the Kevin Barry Room of the National Concert Hall, scene of the treaty debates. Richmond Barracks, in Inchicore, where more than 3,000 rebels were imprisoned, is being restored, and a tenement museum on Henrietta Street, in the middle of Dublin, is also in the pipeline.
Rite & Reason: Government betrays the Republic in desire to placate the ghosts of 1916

Medals awarded to Rising Volunteers to be auctioned in US

Volunteer medals go on sale in New York auction
The most controversial project has involved four buildings on Moore Street, also in the middle of Dublin, where the rebels had their last headquarters; No 16 was where the decision was taken to surrender, on April 29th, 1916. The State has paid Nama €4 million for the buildings, which are due to open as a commemorative centre towards the end of the year – timing that has left some relatives of the rebels unhappy.
"It's not going to be ready in time for the centenary, but everything doesn't have to be ready," says Ferriter. "It's better to get this stuff right. We've a long decade of commemorations, and there's very positive stuff in there. Governments are under pressure to incorporate the relatives, some of whom speak as if they should be placed on a pedestal, which can generate tension. You can't please everyone."
The 1916 Relatives Association was unable to comment for this article, but Humphreys praises the collaboration offered by relatives and other groups. "The State will host a special reception for relatives on Easter Saturday, and we continue to meet with the main relatives group on a regular basis." (While relatives will get the royal treatment, it is unlikely that a member of the British royal family will attend, after the Government backed away from the proposal as a potential distraction and a security risk.)
Humphreys also praises the support from "across the political spectrum". Sinn Féin, which plans to spend €500,000 on parallel events, including a 33-week exhibition at the Ambassador Theatre and parades on Good Friday and Easter Saturday, has joined in the all-party committee and is supportive of the centenary programme.
"The plans are a lot better than they were in November 2014, which seemed to be just thrown together," says the Sinn Féin TD Aengus Ó Snodaigh. "They have listened to proposals in the intervening time, and at last they have put some money towards some of the projects. Between the Government and local plans, it's a far-ranging programme of events. I think we'll have a good year of commemorations."
Sinn Féin's proposal to project a "free theatrical" light show on to the GPO was turned down, however. "It is An Post policy to not allow any commercial or political usage of the building," Anna McHugh of An Post says. "There were lots of ideas about, but we'd begun our planning four years ago. A lot of people feel ownership of the GPO building. We were conscious that it would be something everyone could feel proud of, no matter what your background or politics."
The result is GPO Witness History, a new €10 million development – the centrepiece of the State's permanent reminders – built in a courtyard inside the building. An Post says it expects at least 300,000 visitors a year. "Compared to the museum that was there, this is on a whole different level," McHugh says. "It's vastly superior."
A difficult birth?
Although it is broadly welcomed now, the centenary programme had a difficult birth. In November 2014, water-charge protestors hammered on windows of the GPO as the Taoiseach and Tánaiste unveiled a "framework programme" on five themes: remember, reconcile, imagine, present and celebrate.
The 1916 Relatives Committee stayed away and spoke of a parallel programme for "anyone upset or annoyed" with the Ireland 2016 programme, which Conradh na Gaeilge accused of using Google Translate for its Irish-language website.
The ill feeling was capped by a launch video that featured Queen Elizabeth, David Cameron and Ian Paisley in a perky montage but made no mention of the 1916 leaders. It was later quietly removed.
At the time Ferriter called it "embarrassing, unhistoric shit".
"Which it was, to be fair," he says."You can't shy away from the fact that the State was born in violence. It was an Irish manifestation of a very violent international climate. I think there were lessons learned from the early mistakes. Although a lot of the resulting programmes were vague to begin with, it was clear they were trying to strike a balance."
People's commemoration.
Dividing the programme into seven strands, including "cultural expression", "global and diaspora" and "youth and imagination", the director of Ireland 2016 embarked on a four-month consultation.
"We said we'd get on the road and talk to people across the country," saysJohn Concannon, who also worked on the Gathering. "It's a people's commemoration; it's for citizens. So we said we'd get around and listen to people."
Concannon and his team had planned one meeting for each of the 26 counties. Interest mushroomed, and they ended up doing 84 workshops. "It was phenomenal. Some people assume it's a Dublin thing or that it's too historical. But we did a workshop in Longford, which had nothing to do with the Rising, and the place was mobbed. Across the country, local people have taken ownership of it."
Close to 2,000 community events are now planned through local authorities, supported by €4 million in State funding. About a sixth take place in Co Cork.
"We have a packed schedule, in fairness," says Conor Nelligan of Cork County Council. "There will be a huge commemoration of Thomas Kent, in Castlelyons, on May 15th, and a State ceremonial event on March 28th in the city, synchronised nationally." (Local listings are available at Ireland.ie, under "community participation" section of the programme.)
Three thousand or so primary schools have received a flag and a copy of the 1916 proclamation. A Proclamation Day is scheduled for March 15th.
Internationally, 1,000 centenary events will take place in 100 countries, including a lavish series of events at the John F Kennedy Center for the Performing Arts, in Washington, DC, and one in Nigeria based on Roger Casement's development-aid work.
In conjunction with Ireland 2016, RTÉ has also planned a big programme, including the five-part drama Rebellion (see Ronan McGreevy's article below) and a documentary narrated by Liam Neeson.
So comprehensive have the 2016 commemorations become that the main quibble may be less about the content of the centenary plans than about their sheer volume.
Century of violence: 'We're going to be stuck with it'
Not everyone is pleased with the 1916 centenary plans. Like the former taoiseach John Bruton, the historian Ruth Dudley Edwards believes that the Rising was unnecessary for Irish independence and that its continued importance keeps the tradition of physical force alive in Irish politics.
"Let's cast a cold, clear eye on the tradition Ireland has embraced, which is all about killing people," she says. "And we're going to be stuck with it every generation, because I don't suppose the Irish people are ever going to say we should delegitimise 1916.
"All politicians in Ireland say 1916 and the War of Independence was right. Fine Gael say 1921 was the end of it being right. Fianna Fáil say 1923, the end of the Civil War. Sinn Féin, meanwhile, say violence was legitimate until 1998. Now, say the IRA dissidents, it's still okay. And they are completely logical: they say if Patrick Pearse said it was all right, then it's still all right. Nineteen-sixteen introduced a terribly toxic thread of physical violence, and we've had a century of it ever since."
Food and drink exports hit record high of €10.8bn
New figures from Bord Bia show exports to the US increased by 40% last year
Exports of Irish beef rose 6% in 2015, new figures show?
Irish food and drink exports rose by more than 3 per cent to a record high of €10.8 billion last year, according to new figures from Board Bia.
This marks the sixth consecutive year of export growth with the body responsible for promoting Irish produce abroad saying increased output in key sectors, favourable exchange rate developments and better returns for beef, seafood and beverages, helped to offset a weakening in global dairy prices.
Exports of beverages did particularly well last year, up 10% on 2014, boosted by sales of Irish Whiskey, which recorded an 18% increase.
The figures show exports of beef and seafood rose 6% and 4% respectively while exports of dairy products also increased by 4%, an impressive figure given the adverse trading environment globally. Exports of dairy products were led by strong growth in specialist nutrition powders, which jumped by 25% globally and by 40% in China alone.
Milk output was over 11 per cent higher during the first 10 months of the year, while pigmeat export volumes rose by 6%. Sheepmeat increased by 3% as did poultry exports.
Meanwhile, exports of prepared consumer food rose by 7% to €2.5 billion making it the second largest export category after dairy.
Exports to the US, Ireland's second largest market for food and drink exports after the UK, increased by 40% to €755 last year, while exports to China, the country's fifth most important market and the second largest for dairy and pork, were up 16%. Exports to the Middle East grew 12% but were weak in Russia and the African region.
"Irish food exporters registered record growth, increasing exports by some €355 million in a period when global food commodity prices declined by approximately 19 per cent, the Russian market was effectively closed to EU food exports, and consumer sentiment remained sluggish across the euro zone. This year will present further opportunities for growth in most sectors notwithstanding challenges from continued global dairy price pressures through the early months of 2016," said Bord Bia chief executive Aidan Cotter.
The Ibec-affiliated group Food and Drink Ireland (FDII) welcomed the latest figures with its director Paul Kelly calling for further measures to sustain export growth.
Separately, the Alcohol Beverage Federation of Ireland said that in addition to the sharp rise in whiskey exports, the brewing sector had also performed well over the last few years.
Chronic diseases creating an Irish healthcare tsunami, say's Irish GPs 
IMO says extra €5bn a year will soon be needed unless doctors given more resources
GPs have called for the creation of a dedicated fund for chronic disease management to meet the rapidly rising needs of an ageing population. 
GPs have called for the creation of a dedicated fund for chronic disease management to meet the rapidly rising needs of an ageing population.
The Irish Medical Organisation say Ireland is facing a "healthcare tsunami" as a result of the rising incidence of chronic diseases such as heart disease, obesity and diabetes.
It says the cost of treating more patients with chronic diseases will be an extra €5 billion a year within a few decades, unless the Government resources general practice to provide more services.
The proportion of the population aged over 65 remained constant for many years until 2010, when it started to rise sharply. By the year 2040, it is estimated over-65s will account for one-quarter of the population.
"The challenges for our health services today are significant – but they are dwarfed by the challenges coming over the horizon," said Dr Padraig McGarry, chairman of the IMO's GP committee.
"Given the inescapable increase in the elderly population, longer life expectancy and everything we have seen occur in similar populations in other countries, we may end up regarding our current health care problems as 'the good old days'," he told a seminar attended by Minister for Health Leo Varadkar.
The percentage of patients suffering from multiple chronic illnesses increases from one in four among under-65s to three in four among people older than this.
Austin Byrne, a GP in Tramore, Co Waterford, warned the demand for acute hospital beds for over-65s will be greater than the current number of beds in the system. Another 10,000 beds will be needed by 2040 to accommodate this group of older patients.
The IMO maintains that for every €10 million spent on general practice, €50 million is freed up in hospital resources as less serious cases are handled by GPs. For example, attendances for heart failure could be cut by one-quarter by operating a structured programme for patients through general practice.
The IMO and the HSE are currently in negotiations over a new contract for GPs but little progress has been made since talks started last autumn.
Nicky Byrne hopes to end dismal Irish Eurovision run
Expectations low as ex-Westlife man steps up with 'radio-friendly' pop song 'Sunlight'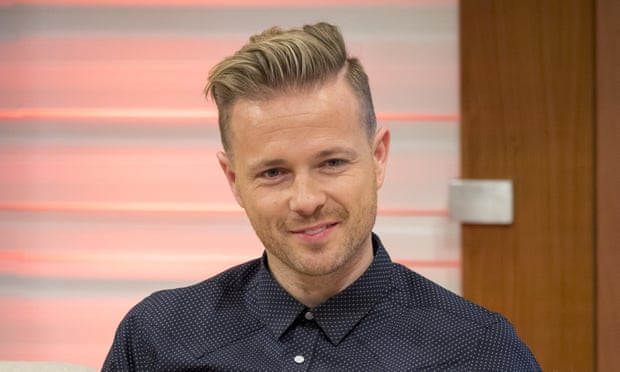 Nicky Byrne looks ahead to Eurovision, where he feels his song 'Sunlight' gives Ireland 'the best shot' of success.
For Nicky Byrne, the launch of his Eurovision song was like the good old days of Westlife when huge media interest followed the band's progress.
Holding court in the Morrison Hotel, Byrne reminisced about the band launching its second album Coast to Coast in the same venue 16 years ago.
Westlife are no more, but Byrne is hopeful the irritatingly catchy Sunlight will bring Eurovision success to Ireland and spark a solo career for him.
"Qualifying would be our aim. It's a time in Eurovision history for Ireland when we needed a change. I wouldn't go near this if I didn't believe in the song," he said.
Ireland has had a dismal run in recent Eurovision competitions – coming last in 2013 and failing to reach the final in the last two years – and expectations are low.
In previous years the decision not to hold a national contest to choose the Irish Eurovision entry might have created some controversy, but not anymore given the results of recent years.
"We have a catchy, well-written, radio-friendly pop song," Byrne said. It is mixed by Serban Ghenea, who worked on Taylor Swift's Blank Space and the smash hit Uptown Funk, and Tom Coyne who mastered Adele's latest album25.
Number ones
Byrne has co-written Sunlight with Wayne Hector and the composer Ronan Hardiman. Hector wrote seven Westlife number one singles, including Flying Without Wings, Swear It Again and World Of Our Own. He has an array of hits with other artists, including One Direction, All Saints, JLS, Olly Murs andNicki Minaj. Hardiman is best known for his work on Michael Flatley's Lord of the Dance and Feet of Flames.
"We have put the package in place to give it our best shot," he said. "Take me out if it and it doesn't get better than the producers and mixers and masters that are there. These are the people who are writing the best songs in the world."
Byrne said Sweden was Westlife's third biggest market after Britain and Ireland and it was a case of "all the stars aligning" when Sweden won last year. The 2016 contest will be staged in Stockholm where Westlife have previously played.
"There are no guarantees, but we have prepped it as best we can," he said.
Carbon emissions can delay ice age by some 50,000 years
    
Earth has been through a cycle of ice ages and warm periods over the past 2.5 million years
The next ice age may have been delayed by over 50,000 years because of the greenhouse gases put in the atmosphere by humans, scientists in Germany now say.
They analysed the trigger conditions for a glaciation, like the one that gripped Earth over 12,000 years ago.
The shape of the planet's orbit around the Sun would be conducive now, they find, but the amount of carbon dioxide currently in the air is far too high.
Earth is set for a prolonged warm phase, they tell the journal Nature.
"In theory, the next ice age could be even further into the future, but there is no real practical importance in discussing whether it starts in 50,000 or 100,000 years from now," Andrey Ganopolski from the Potsdam Institute for Climate Impact Research said.
"The important thing is that it is an illustration that we have a geological power now. We can change the natural sequence of events for tens of thousands of years," he told BBC News.
Earth has been through a cycle of ice ages and warm periods over the past 2.5 million years, referred to as the Quaternary Period.
This has seen ice sheets come and go. At its maximum extent, the last glaciation witnessed a big freeze spread over much of North America, northern Europe, Russia and Asia.
In the south, a vast expanse of what are now Chile and Argentina were also iced up.
Planet rock
A fundamental parameter determining what dips Earth into an ice age is the changing nature of its orbit around the Sun.
The passage around the star is not a perfect circle and over time our planet's axis of rotation also rocks back and forth.
These movements alter the amount of solar radiation falling on the Earth's surface, and if a critical threshold is reached in mid latitudes in the Northern Hemisphere then a glaciation can be initiated.
Dr Ganopolski colleagues confirm this in their modelling but show also the role played by the concentration of greenhouse gases in the atmosphere.
And one of their findings is that Earth probably missed the inception by only a narrow margin a few hundred years ago, just before the industrial revolution took hold.
"We are now in a period when our (northern) summer is furthest from the Sun," the Potsdam researcher explained.
"Under normal circumstances, the interglacial would be terminated, and a new ice age would start. So, in principle, we are in the perfect conditions from an astronomical point of view. If we had a CO2 concentration of 240 parts per million (200 years ago) then an ice age could start, but luckily we had a concentration that was higher, 280ppm." Today, industrial society has taken that concentration to over 400ppm.
Fast metabolism
The team says that an interglacial climate would probably have been sustained anyway for at least 20,000 years, and, very probably, for 50,000 years, even if CO2 had stayed at its eighteenth century level.
But the almost 500 gigatonnes of carbon that has been released since the Industrial Revolution means we will likely miss the next best astronomical entry point into a glaciation, and with a further 500 gigatonnes of emissions the "probability of glacial inception during the next 100,000 years is notably reduced", the scientists say in their Nature paper.
Add a further 500 Gt C on top of that and the next ice age is virtually guaranteed to be delayed beyond the next 100,000 years.
Commenting on the study, Prof Eric Wolff from the University of Cambridge, UK, said: "There have been previous papers suggesting that the next ice age is many tens of thousands of years away, and that the combination of seasonal solar energy at the latitude where an ice sheet would form, plus CO2, is what determines the onset of an ice age. But this paper goes much further towards quantifying where the limits are.
"It represents a nice confirmation that there is a relatively simple way of estimating the combination of insolation and CO2 to start an ice age," he told the Science Media Centre.
And Prof Chris Rapley, from University College London, added: "This is an interesting result that provides further evidence that we have entered a new geological [Epoch] – 'The Anthropocene' – in which human actions are affecting the very metabolism of the planet."