Wednesday 6th January 2016
One-in-five (20%)now employed by foreign multinationals
Latest IDA numbers show employment in multinational sector rose to 187,000 in 2015
IDA chief executive Martin Shanahan left pic.
The State body said firms it supports created just under 19,000 jobs last year
One-in-five private sector workers in Ireland are now employed directly or indirectly by foreign multinationals, according to IDA Ireland.
The agency's end-of-year report reveals IDA-backed firms created just under 19,000 jobs in 2015, bringing total employment in the sector to 187,000, the highest level in the IDA's 67-year history.
Some 53 per cent of the new jobs were generated outside of Dublin, compared to 49 per cent in 2014, with technology, business services and life sciences highlighted as the best-performing sectors.
"While there is a global trend towards foreign direct investment (FDI) favouring large urban centres, IDA statistics continue to show the strength and resilience of FDI in regional locations," the agency said.
Employment outside the capital currently accounts for 59 per cent of the total footprint.
The IDA estimates that for every 10 jobs created by FDI, a further seven indirect jobs are generated in the wider economy. This means about 318,000 jobs or one in five private sector jobs are supported by Irish-based multinationals.
The number of high-profile investments secured by the IDA during the year rose to 213 from 197 in the previous year, with "new name" investments rising to 94.
IDA chief executive Martin Shanahan acknowledged the strong performance was achieved against a backdrop of "favourable trading conditions", which may change.
However, he noted the outlook for 2016 remained positive, with the pipeline for the first quarter "looking relatively strong".
"Undoubtedly, the transparency, competitiveness and stability of Ireland's tax regime has stood us in good stead against what has been global uncertainty," he said.
Investment in infrastructure, greater commercial property space, particularly in Dublin, and more competitive personal income tax rates would also be key to securing future investment.
The IDA's latest five-year strategy targets the creation of 80,000 new jobs by 2020.
Among the notable investment coups announced last year was Apple's decision to invest €850 million in a new data centre in Athenry, Co Galway.
The centre, which will help run its online services like iTunes and Maps, alongside a similar investment in Denmark, represents Apple's biggest-ever investment in Europe.
Social media giant Facebook also announced plans for a new €200 million data centre in Clonee, Co Meath.
More than 330 new jobs are also being created in Co Donegal by finance firmPramerica, which is building a new, high-tech campus in Letterkenny.
Software firm Slack was also one of a host of US companies to announce plans for a European base in Dublin's tech hub.
Minister for Jobs, Enterprise and Innovation Richard Bruton said multinational companies had played a "massive role" in the State's economic recovery.
"This consistent record of job-creation does not happen by accident, and is only made possible by careful implementation of good pro-jobs policies," he said.
New space ESA business centre to help Irish start-ups reach for stars
Five-year mission for Enterprise Ireland as it signs deal with European Space Agency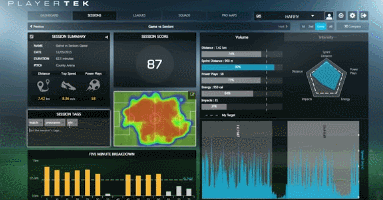 European Space Agency's (ESA) XMM-Newton: Enterprise Ireland has signed an agreement with the ESA to develop an incubation centre for space businesses in Ireland.
Enterprise Ireland has signed an agreement with the European Space Agency(ESA) to develop an incubation centre for space businesses in Ireland. The centre, when it is established, will bid to support more than 25 start-ups involved in space-related technologies by 2020.
The agreement was made during Enterprise Ireland's trade and investment mission to the Netherlands and Germany, which is being led by TaoiseachEnda Kenny.
Some 45 Irish companies are currently working with ESA in the development of innovative technologies for the global market in space systems and space-related services and applications. The Irish space sector is estimated to have generated annual revenues of €76 million in 2015.
"This partnership between the European Space Agency and Enterprise Ireland will mean that Irish businesses and their innovators will be at the frontier of new space technologies," Mr Kenny said at the European Space Research and Technology Centre (Estec) in Noordwijk, Netherlands.
"Ireland already has a proud record of building up a cluster of space technology companies and this new space incubator will take advantage of Government investment in research infrastructure in Ireland, the extensive network of technical facilities and expertise of the ESA, as well as the business development resources of Enterprise Ireland."
Enterprise Ireland chief executive Julie Sinnamon said the deal would support client companies that are developing new technologies in areas such as advanced materials, microelectronics, avionics and space-related services.
Client companies that participated in the mission to the Netherlands included Arralis, Curtis Wright, Radisens Diagnostics, Treemetrics and Enbio.
In 2015, Enbio opened a €1.5 million space technology centre in Clonmel, Co Tipperary, for the production of "sunscreen for satellites", while other Ireland-based companies operating in the sector include sensor company SensL, laser manufacturer Elbana Photonics and Moog Dublin, which is working on protecting spacecraft from harsh vibrations on lift-off.
Dissident republican weapons becoming 'more sophisticated'
Gardaí put mortars, rifles, and bomb making items seized over past five years on display.
   
A rifle seized from dissident republicans is shown by Gardaí.
Weaponry seized from dissident republicans has been growing steadily more sophisticated over the past five years, according to gardaí.
Assistant commissioner John O'Mahony, who leads the force's crime and security division, told reporters there was also evidence of increased sophistication in the activities of dissident republicans.
He was speaking at Garda Headquarters in Dublin on Wednesday during a briefing on weapon seizures, and where a number of seized guns and bomb-making equipment was put on display.
During the briefing, members of the Garda ballistics unit showcased a range of weapons seized from dissident republicans.
They included a beer keg bomb recovered from Kilcurry in May 2014, mortars, sniper rifles, AK47 rifles, associated ammunition, a phone trigger circuit, timer power units, rockets and a sample of explosives.
Mr O'Mahony said the three main dissident groups operating in the Republican were the Real IRA, the Continuity IRA, and Óglaigh na hÉireann.
Assault rifles and bomb equipment found in Co Louth

AK47s among 'dissident' cache found in Monaghan

Crackdown on cross-Border crime crucial to new NI agreement
Some of the items on display were recovered in searches that took place in the latter part of 2015 in Co Monaghan and Co Louth. Other items were recovered earlier last year in searches in Wexford, Kildare and Louth.
"If you look at some of these devices and the way they are operated, it shows an increasing sign of the sophistication in relation to engineering," said Mr O'Mahony.
"Over the last five years, we have seen a steady and gradual rise in the activities of dissident republicans becoming more sophisticated. We need the people of this jurisdiction to be very conscious that this sort of activity is still going on around the country."
Resources
He said that while the number of dissident republicans is small, they are "very focused and very clear" in their objectives. "As a result of that, we spend a significant amount of time and resources combating their activities," he said.
"What we are seeing from a ballistics perspective is a continued increasing capacity to develop and improve explosive devices so these devices are less and less crude as time goes on."
Mr O'Mahony, who oversaw the security arrangements for the visits of Queen Elizabeth and US president Barack Obama in 2011, said there were concrete threats of attack during the visits. "Absolutely, I say that without hesitation," he said.
"That's something that is obviously of great concern to us. Last year we had the visit of Prince Philip and in 2011 we had the queen. On both occasions, we had significant disruption in relation to attacks that were being planned."
Mr O'Mahony said that "idealism and peer pressure" were the most common mechanisms used by dissidents to recruit followers.
"We've seen in the history of this country that there will be somebody there to replace others," he said.
"We are finding that as we disrupt one area, there are people ready to take over. I can tell you that in just the last two years, we have over 30 firearms seized, over 1,000 rounds of ammunition, a number of mortars and rocket-launchers. One very significant find in the last few years was in Co Dublin where we had a significant seizure of semtex explosive."
The head of the Irish Farmers Association in Co Louth has called for criminals in Border areas to be tagged while they are before the courts for alleged offences. Mr O'Mahony said the force would "consider favourably" any measure that assists detectives to monitor individuals on bail.
Nursing home residents given sedatives "Unnecessary noise observed"
'Woken as early as 6am the next morning'  A HIQA report shows
Some of the residents who were giving sleeping pills were woken early in the Waterford Nursing Home in Ballinakill Downs, Dunmore Rd in Waterford.
INSPECTORS who made an unannounced visit to a private nursing home found four residents were up and dressed as early as 6.05am in the morning before day staff arrived.
Some of the residents who were giving sleeping pills were woken early in the Waterford Nursing Home in Ballinakill Downs, Dunmore Rd in Waterford.
"Cleaning staff were observed by inspectors at 6.30am to be washing and polishing the floors with a machine, " the report from the Health Information and Quality Authority (Hiqa) revealed.
" At that time of the morning this machine could be heard throughout the ground floor. Inspectors also saw evidence of the communication carers books. These books were used by healthcare assistants to record on a daily basis which residents were washed and dressed by night staff."
Inspectors also found that one resident had received two different types of psychotropic medication the previous night. Inspectors saw that this resident was washed, dressed and sitting in the dayroom at 6:10am.
" Inspectors noted that a medication administration record indicated that a resident received a dose that was 50pc higher than the dose clearly prescribed on the medication prescription sheet"
They were not assured in the November inspection that nursing staff were administering medications from the prescription records. This error would not have occurred if nursing staff had administered medication from the prescription which clearly indicated that the medication dose had been altered.
They also noted a incident of alleged abuse of a resident was recorded on August  29 ,2015." Inspectors saw evidence that the incident had been verbally reported by staff to the assistant director of nursing on the morning after the incident.
" In addition, staff had provided written statements when requested by the assistant director of nursing.
"However, the Authority had only received a notification from the person in charge on 30 October 2015. Outcome 11: Health and Social Care Needs The person in charge outlined to inspectors that he had been made aware of a complaint regarding an allegation of poor wound care regarding a resident. Inspectors reviewed care plans and turning charts for a resident with pressure sores. Inspectors also spoke to staff regarding this allegation of neglect. Based on this initial review of care inspectors were not satisfied that wound care management was in accordance with evidence based practice."
The nursing home was given an action plan by inspectors to address the issues.
A separate inspection of the HSE- Dungarvan Hospital found that despite it just being 6.30pm on a sunny Friday evening the majority of residents were in bed with the blinds closed. The home was understaffed and just one nurse and one care staff were on duty from 8am onwards.
Visible light from black holes detected for first time in our Galaxy
Scientists observing V404 Cygni discovered that even amateur telescopes are capable of capturing violent outburst from black holes closest to Earth.
A Nasa illustration of a supermassive black hole. Before the V404 Cygni observations, similar outbursts had only been seen as intense flashes of x-rays and gamma-rays, using high-spec telescopes.
Astronomers have discovered that black holes can be observed through a simple optical telescope when material from surrounding space falls into them and releases violent bursts of light.
The apparent contradiction emerges when a black hole's gravity pulls in matter from nearby stars, producing light that can be viewed from a modest 20cm telescope.
Japanese researchers detected light waves from V404 Cygni – an active black hole in the constellation of Cygnus, the Swan – when it awoke from a 26-year-long slumber in June 2015.
Stephen Hawking: 'If you feel you are in a black hole, don't give up. There's a way out.'
Writing in the journal Nature, Mariko Kimura of Kyoto University and others report how telescopes spotted flashes of light coming from the black hole over the two weeks it remained active. The flashes of light lasted from several minutes to a few hours. Some of the telescopes were within reach of amateur astronomers, with lenses as small as 20cm.
"We now know that we can make observations based on optical rays – visible light, in other words – and that black holes can be observed without high-spec x-ray or gamma-ray telescopes," Kimura said.
The black hole, one of the closest to Earth, has a partner star somewhat smaller than the sun. The two objects circle each other every six-and-a-half days about 8,000 light years from Earth.
Black holes with nearby stars can burst into life every few decades. In the case of V404 Cygni, the gravitational pull exerted on its partner star was so strong that it stripped matter from the surface. This ultimately spiralled down into the black hole, releasing a burst of radiation. Until now, similar outbursts had only been observed as intense flashes of x-rays and gamma-rays.
At 18.31 GMT on 15 June 2015, a gamma ray detector on Nasa's Swift space telescope picked up the first signs of an outburst from V404 Cygni. In the wake of the event, Japanese scientists launched a worldwide effort to turn optical telescopes towards the black hole.
The flickers of light are produced when x-rays released from matter falling into the black hole heat up the material left behind.
Poshak Gandhi, an astronomer at Southampton University, said the black hole looked extremely bright when matter fell in, despite being veiled by interstellar gas and dust. "In the absence of this veil, V404 Cygni would have been one of the most distant objects in the Milky Way visible in dark skies to the unaided eye in June 2015," he writes in the journal.
A Nasa animation demonstrates how a star would be ripped apart if it got too close to a black hole in space.
The discovery comes a day after astronomers reported two massive blasts of gas coming from a supermassive black hole in the heart of a galaxy 26 million light years away. Scientists believe that two arcs of x-rays spotted by Nasa's Chandra X-ray Observatory at the heart of the spiral galaxy, NGC 5195, are the remnants of huge outbursts of gas from the black hole.
"Astronomers often refer to black holes as eating stars and gas. Apparently, black holes can also burp after their meal," said Eric Schlegel who led the study at the University of Texas in San Antonio. "It is common for big black holes to expel gas outward, but rare to have such a close, resolved view of these events."
Christine Jones, a co-author at the Harvard-Smithsonian Center for Astrophysics in Cambridge, Massachusetts, said: "We think these arcs represent fossils from two enormous blasts when the black hole expelled material outward into the galaxy. This activity is likely to have had a big effect on the galactic landscape."
The eruptions of gas are thought to have been triggered by the smaller galaxy, NGC 5195, merging with its larger neighbour, the Whirlpool galaxy. The merging process drove gas towards the black hole and the material released energy as it fell inside. As the hot, x-ray-emitting gas poured outwards, it swept up colder hydrogen from the galaxy's centre like a snowplough.
The work was presented at the annual meeting of the American Astronomy Society in Florida.