Sunday 3rd. January 2016
Credit union rules relaxed to allow investment in social housing
Finance Minister Michael Noonan has ordered a review into the limits on the sector
Minister for Finance Michael Noonan TD speaking to media at Government Buildings following Rent Certainty Proposals and Increased Housing Supports.
The Central Bank is scrapping a rule that prevents credit unions from investing in public projects, such as social housing.
The country's credit unions have long campaigned to be allowed to invest in social housing. The Irish League of Credit Unions said in November that it had up to €8.5bn of members' deposits available to help solve Ireland's social housing crisis and that it could not understand why the Government was prohibiting this.
Department of Finance assistant secretary-general Ann Nolan confirmed to the country's biggest credit unions that the prohibition is being scrapped last month.
"Following discussions with the Central Bank, I have been informed that regulations have been updated in relation to classes of investments for credit unions to specifically include investments in projects of a public nature, including investments in social housing," Ms Nolan wrote on December 16.
Many other rules governing credit unions are also being reviewed, following the surprise move by Finance Minister Michael Noonan in December to order a statutory committee to probe the limits imposed on the sector, such as limitations on the nature and term of lending.
Many of these rules were originally introduced by the Central Bank, based on a 2012 report by the Commission on Credit Unions, another statutory group.
The Central Bank has been accused of implementing the Commission's recommendations in a manner inconsistent with their spirit and intent. Some credit unions deem them onerous.
The new review, to be conducted by the Credit Union Advisory Committee, will begin this month and is expected to report by the end of June.
The Sunday Independent has seen its terms of reference and among the things the committee must take into account is "the need for credit unions to develop their business model and grow income in a prudent manner".
The contentious €100,000 savings cap for credit unions has already been relaxed. Credit unions with more than €100m in assets may apply to the regulator to accept more than €100,000 from individual savers.
The Credit Union Development Association, which represents some of the country's largest credit unions, wants the regulator to go further. Writing in the Sunday Independent today, CUDA chief executive Kevin Johnson called for the introduction of tiered regulation, whereby larger credit unions would be given more freedom than smaller credit unions.
"Tiered regulation, done properly, will allow some credit unions to continue to offer basic savings and loans, while allowing other credit unions to develop and offer a greater range of services, as long as they have what is necessary to manage the additional risks," he writes.
"Credit unions need to be allowed to compete with banks… Fundamentally, credit unions offering a full range of services will drive great competition – something that is sorely lacking in Ireland at the moment."
House prices outside Dublin up 13% as supply at decade low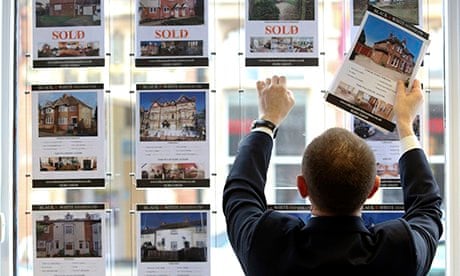 House prices outside of Dublin soared in 2015, while the national housing supply now stands at its lowest point in almost a decade.
According to the latest Daft.ie house price report, prices rose by an average of 8.5% in 2015.
However, the national average hides a significant difference between Dublin,  where prices rose by just 2.7% — and the rest of the country, where the average asking price jumped by 13.1%.
The report found the national average asking price in the final quarter of 2015 was €204,000, compared to €188,000 a year ago and €164,000 at its lowest point in early 2013.
The different trends in Dublin and elsewhere mark a turnaround from 2014, when prices rose by 21% in the capital and by 9% elsewhere.
The Daft.ie report highlights that the slowdown in Dublin inflation occurred at a time when inflation in Ireland's other cities accelerated.
For example, house prices rose by an average of 20.7% in Cork in 2015 compared to 14.7% in 2014, and by 19.7% in Galway compared to 16.3% in 2014.
In Waterford City the rate of inflation increased significantly, with prices up 18.6%, compared to 4.1% a year ago.
However, the most dramatic change in house prices has occurred in Limerick City.
A year ago, prices in the city were falling by 1.3% year-on-year, but in the last 12 months they have risen by 22.3%.
Prices in the city are now back at mid-2012 levels.
Elsewhere in the country, inflation has accelerated from 8.8% in 2014 to 12.1% in 2015. The Daft.ie study also pointed out that the total stock of properties for sale is now at its lowest point in nearly nine years, with just over 25,000 properties for sale nationwide.
A year ago, there were nearly 30,000 properties on the market, with the bulk of the reduction coming from outside of the five main cities.
Ronan Lyons, economist at Trinity College Dublin and author of the report, said the dramatic slowdown in Dublin house prices in 2015 shows how effective the Central Bank deposit rules have been there, but that this had not been replicated elsewhere.
"This has not been the case elsewhere in the country as house prices are lower relative to incomes and thus the new rules have not been as binding.
"Some have criticised the new rules as hindering new housing supply, but the solution to a lack of supply is not stimulating demand even more.
"If supply is lacking, the solution to this must be found in reducing construction costs, not in giving borrowers access to potentially dangerous levels of mortgage credit," he said.
Minister Frances Fitzgerald says miscarriage's are one of Ireland's main taboos
Minister recalls her miscarriages, says families having miscarriages at older age as they wait to have children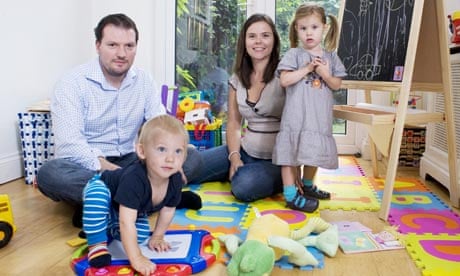 'A lot of people are having miscarriages at an older age because they want to have babies at an older age,' Minister for Justice Frances Fitzgerald said of a subject that still remains a taboo in Ireland she says.
Miscarriages are one of Irish society's main taboos in an era where couples are choosing to have children later in life, Minister for Justice Frances Fitzgeraldhas said.
Ms Fitzgerald, who spoke about having had two miscarriages, said it has become an issue for an older demographic.
"A lot of people are having miscarriages at an older age because they want to have babies at an older age, so it is more stressful. Then they think: 'Am I going to get pregnant again?'" she said in an interview with the Irish Examiner.
"Younger generations of men and women have gotten into the mindset, and that is obviously linked to the availability of contraception, there is a belief that you can plan a pregnancy.
"Of course, first of all, there are fertility issues as you get older. Secondly, the fact is a lot of pregnancies end in miscarriage, there is a shock and disbelief for people."
More than one in five pregnancies result in miscarriage. Ms Fitzgerald said the availability of contraception had impacted on people's perceptions around having children.
Of her own experience she recalled the shock of being told by doctors but that going on to have subsequent successful pregnancies had helped her.
"For me, I went on to have a second and a third pregnancy afterward, so you can recover from it.
"And you can kind of accept, well there was something wrong and there is a reason for it."
First there was no shaving, then no booze and now meat and dairy face the chop
Veganuary campaign expects 50,000 people to join the likes of Vivienne Westwood, Romesh Ranganathan and Sara Pascoe for a month free of animal products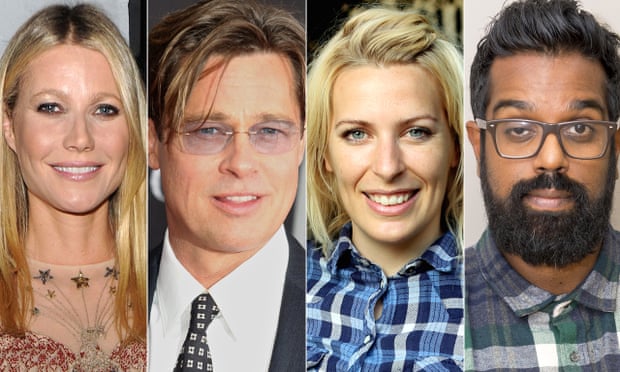 L-R Gwyneth Paltrow, Brad Pitt, Sara Pascoe, Romesh Ranganathan Composite: REX Shutterstock & Graeme Robertson
In the beginning, there was Movember. Then there was Stoptober. Now prepare yourself for Veganuary.
Those who have overindulged this festive period may be tempted to turn vegan for January. If so, they will not be alone. Organisers of Veganuary, now in its third year, predict that 50,000 people will take part this month, of whom around half will stay vegan.
About 3,000 people participated in the first Veganuary. Last year the figure rose to 12,800. But eschewing meat, fish and dairy products is now becoming increasingly fashionable thanks to a number of high-profile advocates.
Famous names who have tried vegan diets in the past include Bill Clinton and actor Anne Hathaway. Committed vegans include Brad Pitt, Ellie Goulding and Gwyneth Paltrow. Kat Von D, an American tattoo artist and model, crashed theVeganuary website earlier this year when she encouraged people to register.
Among the celebrities taking part this month are comedians Romesh Ranganathan and Sara Pascoe. Actor Peter Egan of Downton Abbey fame and designer Vivienne Westwood have also signed up.
Organisers of the event claim the surge in support for veganism reflects a growing awareness that it can help alleviate the world's food crisis.
Rearing animals for consumption and dairy production produces significantly more carbon dioxide than plant-based food. In addition, animal farming is the leading producer of methane gas, a major contributor to global warming. However, organisers said that a concern for animals was still the primary motivation for people becoming vegan.
"We ask about motivation when people sign up to Veganuary and, for the past two years, animals are the primary reason by a large majority, with health coming second, and the environment third," said Clea Grady, marketing manager of Veganuary.
"There is an increasing awareness and concern at how we treat, use and abuse animals, and this is growing year on year. Anecdotally, we know that, for whatever reason an individual approaches veganism, the lines begin to blur once education has taken place."
The business world is now waking up to the growing vegan market. Companies such as VBites, Violife and Fry's market products such as vegan cheese, ice-cream, "fish" fingers, burgers, sausages, schnitzels and "chicken" nuggets.
Pret a Manger has been expanding its range of vegan sandwiches; Caffè Nero labels its mince pies as vegan; and Pizza Express has a vegan pizza on its regular menu. Both Yo! Sushi and the Handmade Burger Company are doing special promotions in support of Veganuary.
"There has been a marked increase in enthusiasm in the UK over the past 12 to 18 months, and that's extremely exciting to see," Grady said.
"This has resulted in more media coverage, many more vegan products on our shelves, and ever-increasing numbers of Veganuary participants. We are starting to catch up with the States, but they continue to pave the way."
Some nutritionists argue that humans cannot derive all the minerals and vitamins they need from a pure vegan diet. Both Clinton and Hathaway famously turned their backs on veganism. "I just didn't feel good or healthy," Hathaway once explained.
However, Grady said veganism could provide a balanced diet. "All it requires is a little knowledge and guidance, and that's what Veganuary specialises in," she said. "The Health and Nutrition sections of Veganuary.com were co-authored by a GP and a qualified nutritionist, so we are confident in the information we provide. We follow this up with practical guides on what to eat, and what to replace, demonstrating how easy getting the right nutrition can be."
Which planets are habitable? Astrophysicists have a fresh insight
By looking at slight variations in the brightness of distant stars, scientists say they can determine their surface gravity, a technique that provides important clues to life-hosting properties of the planets that orbit them.
An international team of astrophysicists has devised a way to measure the surface gravity of distant stars to help determine if the planets in their orbit are hospitable to life.
Led by a researcher at the University of Vienna, the team calculated the surface gravity of stars that are too distant to study with conventional methods by looking at the slight variations in their brightness, which is caused by convection and surface turbulence, the same forces behind a pot of boiling soup, explains the Vancouver Sun.
Gravity is crucial to many aspects of astrophysics, say the researchers in a paper published on January 1 in the journal Science Advances, as it provides clues to the properties of stars, such as their mass and radius, and to the properties of planets in their orbits that might make them habitable.
"Our technique can tell you how big and bright is the star, and if a planet around it is the right size and temperature to have water oceans, and maybe life," said study co-author Jaymie Matthews, a professor of astrophysics at the University of British Columbia, in a study announcement.
"If you don't know the star, you don't know the planet," explained Prof. Matthews. "The size of an exoplanet is measured relative to the size of its parent star. If you find a planet around a star that you think is Sun-like but is actually a giant, you may have fooled yourself into thinking you've found a habitable Earth-sized world."
To determine the gravitational pull of distant stars, the researchers used data of star brightness collected from Canada's MOST and NASA's Kepler satellites.
Since its launch in 2009, Kepler has alreadydiscovered more than 1,000 planets, a dozen of them less than twice the size of Earth and residing in the habitable zone of their host stars, which means these planets orbit their host stars at the right distance to make them neither too hot nor too cold to harbor liquid water. Astronomers believe the presence of water on planets is critical to life.
The team of astrophysicists behind the latest gravity-measuring technique believes that it will help future exoplanet surveys to correctly characterize the planets they find.
"I expect someone will announce the discovery of life on an exoplanet within about 20 years," Matthews told the Vancouver Sun.