Thursday 24th December 2015.
Enda Kenny pays tribute on Christmas visit to Irish peacekeeping troops in Golan Heights
The Irish Defence Forces stationed abroad have sent festive wishes home to their families in Ireland ahead of Christmas.
Members of the Defence Forces each sent a simple, but emotional, message home to their families and friends.
The Taoiseach Enda Kenny also paid glowing tributes to Irish peacekeeping troops who, he said, lay their lives on the line for their country and for the United Nations.
Mr Kenny was on a Christmas visit yesterday to the 131 members of the 50th infantry group, who serve on the Golan Heights between Syria and Israel.
The Taoiseach Enda Kenny arrives to camp Ziouani at the Golan heights to visit Irish peace keeping troops for Christmas. Included is Minister Simon Coveney
He told the Irish Independent it was fitting that he should come to the contingent's headquarters, Camp Zouiani to recognise the work being carried out by the peacekeepers in a very sensitive part of the Middle East.
Mr Kenny, who was accompanied by Defence Minister Simon Coveney and Junior Defence Minister Paul Kehoe, also highlighted the sacrifices made by the Defence Force personnel and their families in the cause of peace.
The Taoiseach Enda Kenny at the Golan heights to visit Irish peace keeping troops for Christmas.
As the Taoiseach spoke, shots could be heard in the background as rival factions in the anti Syrian government groups exchanged fire.
He recalled that 47 personnel had lost their lives while on peacekeeping duties and said that this week they celebrated 60 years of service to the UN.
A total of 66,000 individual missions had been recorded by Irish troops since then and, Mr Kenny said, they had all been completed with competence and total professionalism.
The Taoiseach underlined the importance of the role being played by the Irish in Undof, (the United Nations Disengagement Observer Force), on the Golan and also in south Lebanon, which he had visited on Monday.
The 131 Irish troops form the force reserve company for the mission.
The contingents play a key role in the mission and its highly modern range of capabilities and past experience of peacekeeping in trouble hot spots means it is operationally very effective.
Its tasks include providing armoured protection for Undof and carrying out patrols in the area of separation between Syria and Israel in the shadow of Mount Hermon.
The Irish also include a quick reaction force, which is permanently on stand-by and musty be ready to respond within 15 minutes.
Its average response time is nine minutes. And a platoon of 30 troops forms the reaction unit and is on duty on a round the clock basis for a week before being rotated.
The peace keepers are on the Golan to maintain the ceasefire between the two countries, agreed in 1974 after two wars in the previous seven years.
The Taoiseach and his two ministers also met eight Defence Forces personnel, who serve at the mission headquarters in Damascus, including the deputy force commander, Brigadier General Tony Hanlon.
He also met the commanding officer of the Irish contingent, Lieut Col Darragh McKevitt, a former inter-county footballer with Kildare.
Camp Zouiani is on the Israeli side but have a platoon of 30 personnel working alongside Fijian troops in a forward post in Syria.
At night the camp echoes with bursts of gunfire and shelling as a result of in-fighting among groups of anti government forces.
Some of the groups regularly change allegiances and form new alliances.
But the Irish do not get involved.  The civil war in Syria is not part of their mission.
Two of the most potent anti-government groups in the area are the al-Nusra Front, which is affiliated to al-Qa'ida and the Yarmouk Martyrs Brigade, said to be linked to Islamic State (IS).
Adams takes aim at legal system in remarkable defence of Slab Murphy
Sinn Féin leader Gerry Adams speaking to members of the media on the plinth at Leinster House yesterday.
The incredible influence of Thomas 'Slab' Murphy over Sinn Féin has reached new levels after Gerry Adams refused to accept the judgment of the country's three highest courts.
The Sinn Féin leader said "judges make mistakes" and repeatedly dodged questions on whether he was undermining the High Court and the Supreme Court who both ruled that Murphy's tax evasion case should be held in a non-jury setting.
After being asked four times whether those two courts treated the former IRA godfather unfairly, Mr Adams said: "That's a matter for them."
He also fudged queries as to how gangsters such as John Gilligan and the Dundons would be dealt with if, as Sinn Féin proposes, the Special Criminal Court was abolished.
The first public hint of unease within Sinn Féin over the Murphy case emerged last night when their justice spokesman Padraig Mac Lochlainn declined to tell the Irish Independent whether he considers Murphy 'a good republican'.
"I don't know Tom Murphy. I have never met him in my life. But I noted the comments of Gerry Adams and Martin McGuinness in relation to Tom Murphy," he said.
In an extraordinary performance on the plinth at Leinster House, Mr Adams appeared not to know that Murphy and his two brothers had agreed to surrender €630,000 that was found on family lands in Louth to the State following a Criminal Assets Bureau investigation.
"He has contested all of this. Is it his property? Can you stand that up? I don't know whose property it is," Mr Adams told journalists.
Amazingly, the Louth TD claimed he can't remember the last time he spoke with Murphy, despite repeatedly coming to his defence in recent days. He claimed not to know if Murphy was the IRA's chief of staff at any stage and said he "doubts" if he has donated any money to the Sinn Féin party.
"I know this man through the engagement in the peace process, winning support for a series of propositions which our leadership brought forward," he said.
Mr Adams could only explain his defence of a tax cheat by saying he was against "draconian laws" that saw people tried in the Special Criminal Court.
"I think judges can make mistakes. The certainty for citizens is that we are tried by our peers. That's the safest process and juries can make mistakes as well," he said.
He went on to say that he did not believe people who were involved in the IRA were criminals.
Asked whether everybody in Sinn Féin was comfortable with his public utterances, Mr Adams said "any talks about splits in Sinn Féin or people being uneasy about this is just wishful thinking".
However, his justice spokesman Padraig Mac Lochlainn was less forceful than his party leader when he spoke about the case for the first time last night.
He told the Irish Independent he had never met Murphy.
"I don't care if somebody was in the IRA in the past. Everybody who has been involved in any type of criminal activity should be pursued vigorously," he said.
"I don't know if Tom Murphy paid his taxes. If he didn't, he must [face the] full rigours of the law."
Mr Adams has also openly questioned the decision of the Director of Public Prosecution Claire Loftus to refer the case to the Special Criminal Court, but Mr Mac Lochlainn said: "My quarrel is not with the DPP. It is with the use of the Special Criminal Court."
Tánaiste Joan Burton reacted to Mr Adams's press conference by describing him as a spokesperson for the IRA.
"I am at a loss to understand why Gerry Adams still references a necessity for the IRA, an organisation which, if we believe him, he has never been a member of, but for which he seems to be a spokesperson and a publicist on every possible occasion."
She added: "I am a republican. Every citizen of this State is a constitutional republican and I actually deplore the name republican being abused by people involved in paramilitarism, crime, murder, extortion and racketeering."
Ms Burton said she would prefer if cases didn't have to be referred to the Special Criminal Court but it was necessary to protect witnesses due to the history of "paramilitaries" and "gangsterism on the border".
Fianna Fáil's justice spokesman Niall Collins described the Sinn Féin leader's statements as "bizarre".
"The extent of Thomas Murphy's continued influence over the Sinn Féin organisation and its leaders became very clear when Gerry Adams doubled down in his defence of the convicted tax cheat and actually went one step further than he has in recent days," he said.
"Mr Adams refused to accept the judgment of the Special Criminal Court.
"Then, when confronted with the truth about his bluff on the SCC, namely that the decision to hold the case that was vindicated in the Supreme Court, all Mr Adams could offer was that 'judges make mistakes'."
Mr Collins claimed "every institution in this State is secondary to the internal needs and dynamics of the Sinn Féin project".
Some 134 filling stations closed in laundering crackdown in Ireland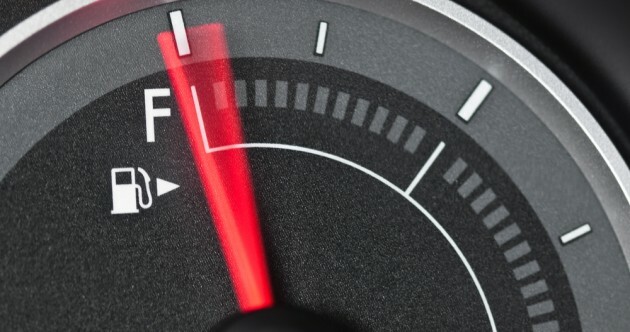 The prioritisation of fuel laundering as a target for the Revenue has seen a number of initiatives including tighter controls and monthly checks on the amounts of oil being purchased and sold by traders, along with an effective licensing system
Revenue officers have shut down 134 filling stations suspected of selling diesel that had been laundered by rogue republicans along the Border.
The network of outlets, which covered almost every county in the State, was set up by the godfathers, who controlled the multi-million-euro racket from their Border bases.
But the shutdown operation, combined with the discovery of a number of key laundering plants, has badly hit the godfathers and forced most of them to either move out of the State or switch to other criminal activities.
The measures have, meanwhile, brought an unexpectedly big boost to State coffers.
It resulted in a rise of around €200m in excise receipts for diesel engine road vehicles in 2014, compared with the previous year.
And this year's windfall is reckoned to come close to €500m because of the significant introduction of new marker for green diesel last April.
The bulk of the extra money for the exchequer is believed to have emanated from the collapse in the laundered diesel market.
In the latest Revenue operation in Co Cavan on Tuesday, officers seized over 4,400 litres of laundered diesel at a filling station. Two oil tankers and 3,900 litres of untaxed kerosene were also seized at the same premises.
The crackdown on fuel laundering, which is currently spearheaded by the Revenue and Customs enforcement manager in the Border region, Pat Gralton, has delivered the biggest blow so far to the pockets of the launderers. These include the families of a number of former Provisional IRA leaders based in the Louth-South Armagh area since the trade became a huge money spinner for terrorists and other criminals.
Mr Gralton told the Irish Independent: "We are monitoring the whole supply chain for revenue evasion and have had a series of successes against targeted figures.
"This is not simply a revenue collecting exercise. It is also helping legitimate traders and filling station outlets, who were finding it difficult to survive because they were being undercut at the pumps by the illegal operators," he added.
Many legitimate traders, particularly along the Border and in surrounding counties, were put out of business during the recession because they could not compete.
Since fuel laundering was prioritised as the top target for the Revenue in the Border region in 2011, a number of initiatives have been launched, including tighter controls and monthly checks on the amounts of oil being purchased and sold by traders, and an effective licensing system.
Previous attempts to prevent laundering were overcome by the gangs, who used a bleaching agent and a compressor in mobile tanks on trailers and were removing markers from the diesel at the rate of 36,000 litres of oil in about 20 minutes, netting a profit of around €18,000 in that period.
The process left behind a toxic sludge, which created a major environmental hazard for local county councils as it was dumped by the launderers, mainly in counties Louth and Monaghan.
The new marker, brought in last April, can only be tackled by distillation at a very high temperature. As well as being labour intensive and expensive, the laundering now leaves a product that is virtually unusable in vehicles.
In the following two months, Revenue officers seized a number of laundering plants but there has been none since and intelligence indicates that the organisers have switched their attention elsewhere.
Revenue has asked businesses or members of the public with information about smuggling or the sale of illegal diesel to contact it in full confidence on free phone 1800 295 295.
Study links IBS with vitamin D deficiency
IBS is a condition for which there is no single known cause and no single known cure it is thought to be connected to vitamin D deficiency.
A British study reports that Irritable Bowel Syndrome, of which there is no single known cause and no single known cure, could be linked to a lack of vitamin D.
IBS (Irritable Bowel Syndrome) has been linked with a lack of vitamin D for the first time in a study published in the BMJ (British Medical Journal). Of the 51 patients with IBS tested, 82% had insufficient vitamin D levels.
This important discovery has been brought to light by researchers at the University of Sheffield in the UK. IBS — a condition for which there is no single known cause and no single known cure — is thought to be connected to vitamin D deficiency.
IBS is a chronic functional disorder of the gastrointestinal tract which affects around 15% of the western population and 5% in France, according to the APSSI (France's Association of Patients with IBS). Very little is known about why and how the condition develops, although food and stress have been identified as aggravating factors. It has a major impact on patients' daily lives (phases of acute diarrhea and constipation, bloating, wind, and spasms).
"Our work has shown that most IBS sufferers in our trial had insufficient levels of vitamin D. Furthermore, there was an association between vitamin D status and the sufferer's perceived quality of life", said Dr Bernard Corfe, the leading author of the study by the University of Sheffield's Molecular Gastroenterology Research Group.
Out of the 51 sufferers tested, 82% had insufficient levels of vitamin D.
British researcher Vicky Grant described her experience to the BMJ. She experienced a significant improvement in symptoms after the introduction of a high dose of vitamin D3, around five years ago: "I wasn't really expecting the vitamin D supplements to work as I had tried and failed with so many other treatments. I'm not cured but I have found that supplementation has dramatically improved my IBS … I read about other IBS patients experiencing success with vitamin D, via the online patient community."
Vitamin D is an essential nutrient which can behave like a hormone. It is obtained from food and the skin's exposure to sunlight. It is involved in the process of bone regeneration to ensure appropriate bone density.
This research paves the way for possible treatments for this condition which has been incurable up until now. Sheffield University Medical School plans to carry out a study analyzing the effects of vitamin D3 on 100 patients with IBS.
Vitamin D is found naturally in oily fish such as sardines and mackerel, calf's liver, eggs and cod-liver oil.
50 people waiting on hospital trolleys as of today
There are 50 people waiting for hospital beds today.
The trolley and ward watch figures from the INMO shows 21 of these are in Dublin, with the remainder at hospitals across the country.
Junior Minister Kathleen Lynch has defended the policy of moving patients in hospital emergency departments onto trolleys in wards.
The HSE has implemented the policy for the busy winter period.
It is part of a set of measures to ensure overcrowding does not surge immediately after the Christmas holiday period as has happened in previous years.
Your saliva can spot an early death risk
What if your saliva could predict if you are at a risk of dying? A new study has revealed that levels of antibodies in saliva are associated with the risk of mortality. 
The University of Birmingham research has found that lower levels of antibodies in saliva are associated with of an elevated risk of mortality, and could be an early indicator of risk.
The study examined associations between secretory immunoglobulin A (IgA), the common antibody found in saliva and mortality rates in the general population.
The team believe that as it appears to be a marker of mortality risk and is much less invasive than blood sampling, saliva sampling to determine IgA secretion rate has the potential to be used as an indicator of overall health by professionals as part of a general check-up.
Dr. Anna Phillips explained that there are a number of factors that can affect how well we produce antibodies and maintain their levels. There are some that we have no control over, such as age, heritability or illness, but our general state of health can also affect their levels; stress, diet, exercise, alcohol and smoking can all influence those levels.
Phillips added "Quite how saliva samples could be used in check-ups remains to be seen, as we need to better understand what secretion rate would be considered cause for concern – what we call the protective level. We could certainly say that, if found to be extremely low, it would be a useful early indicator of risk."
First full moon on Christmas since 1977! How to see it
Look up in the sky Christmas morning to enjoy the first full moon on Christmas since 1977.
For the first time in the 21st century, you can catch a glimpse of the full moon on Christmas Day.
The last time the moon was full on Christmas was in 1977, and astronomers say the next time won't be until 2034.
So if you love Christmas, and you love the moon, this is your moment!
The moon will be the most full at 3:11 a.m. PST on Dec. 25. However, if you sleep through it, don't fret.
Here in Los Angeles, you'll be able to see the moon until it sets at 6:52 on Christmas morning. And even if you sleep through that too, you're OK. A still very full-looking moon will rise at 5:34 that evening.
To some, gazing at the moon may seem mundane, but the biggest and brightest object in our night sky continues to surprise scientists.
Just this week, researchers using data collected by China's Chang'e 3 rover revealed evidence of a new type of basaltic rock in one of the dark basins on the moon. The finding suggests the lunar surface is more diverse than the one that emerged from studies following the Apollo and Luna missions.
In 2014, a different group of scientists found that volcanoes may have erupted on the moon during the time dinosaurs roamed the Earth — practically last week by geological time scales.
And consider this: Even after more than a few hundred thousand years of staring up at the moon, we humans are still not 100% sure how it was created.
"It's worth remembering that the moon is more than just a celestial neighbor," John Keller of NASA's Goddard Space Flight Center said in a statement. "The geologic history of the moon and Earth are intimately tied together such that the Earth would be a dramatically different planet without the moon."
And finally, we're leaving you lunar fans with a little holiday present from NASA. The space agency's Lunar Reconnaissance Orbiter captured this composite image of the Earth in all its watery glory, as seen against the dark, undulating surface of the moon.