Wednesday 16th December 2015
Irish State coffers in balance for first time in decade

A €1.64bn sale of AIB preference shares coupled with better than expected exchequer returns means that the exchequer will be close to balance for the first time since 2007.
AIB will today pay the state €1.64bn in cash from the total bailout funds it received since the financial crash.Finance Minister Michael Noonan is expected to signal today that by the end of the month Ireland will be taking in more than it is spending for the first time in a decade.
Its major capital reorganisation plus the surge in €3bn more than expected in tax receipts so far this year will be added to by the end of year figures.
The increased revenue intake means that Ireland's borrowing costs will also be reduced while Ireland's debt ratio will be cut by almost 1% of GDP in 2016.
It is understood the Cabinet discussed the expected end of year returns at its meeting this week.
The AIB transaction marks its first meaningful return of funds to the state after €21bn was pumped into the bank.
Irish taxpayers will still retain 99.8% of the shares in AIB, an investment with a value currently estimated at €11.7bn.
At the beginning of this month, the Government had collected just below €42bn in taxes, almost €3bn more than it expected to collect at the start of the year.
The further income for the exchequer that is expected to be collected by the end of this month will leave the exchequer close to balance —for the first time since the end of the boom in 2007.
Ireland's debt is now also forecast to fall to 92% of GDP, in line with the euro area average.
AIB to repay Irish State €1.87bn after approval for reorganisation
Bank says it has already paid €3bn to the Government in various fees so far.
AIB chairman Richard Pym told shareholders the bank has paid about €3 billion to the State in fees related to the Government's guarantees.
AIB will pay the State €1.866 billion tomorrow after receiving shareholder approval for a major capital reorganisation that also puts it on the path back to private sector ownership.
This will mark the first repayment by AIB of the €20.8 billion in bailout funds that it received from the State following the global financial crash in 2008.
AIB will pay the Government €1.7 billion in to redeem 1.36 billion of the 3.5 billion preference shares held by the State. It will also pay a dividend of €166.4 million relating to these shares.
In addition, the balance of preference shares will be converted to ordinary stock for the State and will be admitted for trading on the junior ESM market in Dublin on December 18th.
AIB will also press ahead with a consolidation of its share base, issuing one new share for every 250 held by investors. This will have the effect of reducing the number of shares in issue to 2.7 billion. The new shares will begin trading at 8am on December 21st.
AIB has agreed to the potential issue of warrants of up to 9.99% of the bank's issued ordinary share capital to the minister for finance at the time of any re-admission of its ordinary shares to a regulated market. And the minister has agreed to redeem the EBS promissory note.
With the State owning 99.8 per cent of the bank, approval for the capital reorganisation was never in doubt but AIB was required to hold an extraordinary general meeting in Dublin to put 12 resolutions to all shareholders.
At the meeting in the RDS, AIB's chairman Richard Pym said the capital reorganisation would "both strengthen and simplify" its capital structure and position the bank to transition from State to private sector ownership.
Mr Pym told shareholders that since the global financial crash in 2008 and its bailout by taxpayers, AIB has paid about €3 billion to the State in fees related to the Government's guarantees, and coupon payments on the preference shares and contingent capital notes held by the State.
"Today marks the start of our repayment of the capital and we remain grateful to the Government and taxpayers for their continued support," Mr Pym said.
Mr Pym told shareholders that he intended to take a poll on each resolution at the end of the EGM, even though the proposals were supported by the Minister for Finance Michael Noonan, who holds 99.8 per cent of the shares.
AIB received a bailout of €20.8 billion from the State post the crash in 2008. In response to a question from a shareholder, AIB chief executive Bernard Byrne said he expects the bank would repay "all of its money (to the State) in a reasonable timeframe".
Mr Byrne indicated to media after the meeting that this could be a period of five to 10 years.
Mr Pym said the resolutions being voted on at the EGM would give the company a "market-standard capital structure" and would prepare the bank for a main stock market listing.
He said that the timing of an IPO would be subject to market conditions but he expects "very strong investor appetite for the stock" whenever it is brought to the stock exchange, highlighting how two recent debt issuances by the bank were oversubscribed.
Mr Byrne rejected criticism from investment adviser Brendan Burgess that AIB was overcharging its non-tracker mortgage customers. Mr Burgess argued that average mortgage rates across the EU amounts to about 2 per cent while AIB's average rate is closer to 3.5%.
He said that whenever competition comes back into the Irish market, AIB's profits would be hit. Mr Byrne responded by saying the bank, unlike its rivals, had reduced its standard variable rate three times over the past 12 months.
Mr Pym rejected a suggestion from TD Shane Ross that AIB should suspend its shares as they were "grossly overvalued" and people who have bought the shares recently stand to lose a lot of money when the capital reorganisation is completed.
The shares are currently trading at about 3.5% while the bank is proposing to convert some of the preference shares held by the State to ordinary shares for 1.7% each as part of the capital reorganisation being voted on at the EGM. This effectively puts a new floor on the bank's share price.
Mr Pym said the company had repeatedly warned investors that the shares were overpriced and, as such, there is no more information that it can place in the market.
He said the bank would not be seeking a suspension of its shares as it would "mean that no-one in this room could deal in the shares if they wanted to" and "I don't think it's up to the company to deny you that opportunity to sell your shares".
Irish developers slow to build so they can boost their profits
Developers can earn some €20,000 on newly built home that sells for €300,000?
Nama chief executive Brendan McDonagh (pictured above left) says that many of the developers are "not satisfied" with a profit of €20,000 per house and want to wait until prices rise to the point where it reaches €50,000 or more?
Developers are stalling on building new houses so that they can boost potential profits, National Asset Management Agency (Nama) chief executive Brendan McDonagh told TDs and Senators on Wednesday.
Responding to questions from an Oireachtas committee on Nama's role in tackling the housing shortage, Mr McDonagh said that developers can now expect to earn a profit of €20,000 on a newly built home that sells for €300,000.
However, he said that many of them are "not satisfied" with a profit of €20,000 per house and want to wait until prices rise to the point where it reaches €50,000 or more.
"It's profitable to build houses," Mr McDonagh said. "It's a question of how much profit people want to make."
Commercial return
The Government wants Nama to fund the construction of 20,000 new homes between now and 2020, but the legislation establishing the agency demands that it must earn a commercial return from this.
Mr McDonagh said that it has taken a 35 per cent rise in property prices since 2013 to make residential construction viable again. A three-bed home in Dublin, which sells for €300,000, costs €260,000 to €280,000 to build.Central Statistics Office figures show that, as recently as April 2014, the same house would have sold for about €240,000, well short of break-even. Nama chairman, Frank Daly, stressed that the agency could not fund residential building on that basis, as it would not have been confident of getting a commercial return.
A Nama review of its borrowers' residential sites showed that it can now develop 13,200 new homes on a number of them. It can provide the remaining 6,200 once it gets other sites serviced.
Nama expects to earn more than €1 billion in profits this year, more than double the €473 million it generated in 2014. Mr Daly told the Oireachtas Committee on Finance, Public Expenditure and Reform that it expects to pay a €2 billion surplus to the State once its work is finished in 2020.
Second letter to Cushnahan
Mr Daly also confirmed that he has written a second letter to former adviserFrank Cushnahan, one of those at the centre of the row over Nama's sale of its Northern Ireland loans to US company Cerberus for €1.6 billion last year.
The chairman wrote to Mr Cushnahan last month, asking why he did not declare that he, former Northern Ireland first minister Peter Robinson and lawyer Ian Coulter met a potential bidder for the Northern loans, US fund Pimco, in May 2013, while he was still a member of Nama's Northern Ireland Advisory Committee.
Mr Daly said that Mr Cushnahan has yet to reply to his first letter and added that he wrote to him again this week.
FF leader criticises lack of funding for drug treatment
Micheál Martin says cystic fibrosis patients will need help to pay for the new drug Orkambi.
The Fianna Fáil leader Micheál Martin's bottom line was there was no extra provision for a high-tech drug scheme.
Decisions on the reimbursement of the cost of medicines were neither political nor ministerial, Taoiseach Enda Kenny has said.
He said they were made on objective, scientific and economic grounds by the Health Service Executive on the advice of the National Centre for Pharmacoeconomics (NCPE).
Mr Kenny was replying to Fianna Fáil leader Micheál Martin, who said a ground-breaking drug, Orkambi, had arrived on the market to treat cystic fibrosis (CF).
"The response of the authorities in the health service plan, and that of the Government, is that no funding will be made available in 2016 to provide the drug for patients," Mr Martin said. "The HSE is clear that if the Government wants to fund it, it will have to provide it with additional money."
Mr Kenny said last month the manufacturer of the drug had submitted a rapid review application to the NCPE as the first step in a pricing and reimbursement application.
The HSE estimated the cost could be about €90 million annually, he said.
"Given the significant budgetary impact, the NCPE is likely to require a full technology assessment of the drug to be carried out before making any recommendation to the HSE on reimbursement, in keeping with the normal procedure."
Mr Kenny said the Department of Health and the HSE had made significant improvements to the facilities for CF sufferers around the country, particularly isolation units.
"This matter is part of the application process which has a journey to travel," he said.
Mr Martin said the bottom line was there was no extra provision for the high-tech drug scheme next year, despite the escalating cost of treatment.
Tourist visits to Ireland in 2015 rise to a new record
Tourism Ireland plans to capitalise on the popularity of Star Wars The Force Awakens
Tourism Ireland is basing its new publicity campaign around the filming of part of the new Star Wars on Skellig Island.
It's official – 2015 has seen a record number of people visiting the country.
At an end-of-year review this morning Tourism Ireland estimated that by December 31st, 7.9 million people will have visited Ireland during the year – beating a previous record set in 2007.
Minister for Tourism Paschal Donohoe said he wants to add another 50,000 jobs in the industry by 2025.
Mr Donohoe said he was particularly pleased with this week's release of Star Wars: The Force Awakens which features scenes shot on Skellig Michael in Co Kerry.
Mr Donohoe, a keen sci-fi fan and collector of Star Wars and other sci-fi figurines, is anticipating further growth next year on the back of the movie.
Tourism Ireland will launch the first phase of its Star Wars campaign on Thursday which aims to encourage fans of the science fiction franchise to visit Ireland.
Niall Gibbons, chief executive of Tourism Ireland, said: "A hugely popular name like Star Wars filming here will bring the magnificent scenery of Skellig Michael and the Wild Atlantic Way to the attention of millions of people around the world.
"It's a really effective way to reach mass audiences, helping to significantly boost awareness of the Skelligs, the South West and Ireland in general, providing a global platform for Ireland as a holiday destination and whetting peoples' appetites to come and visit."
Mr Gibbons said the all-island body was also buoyed value for money indicators which showed holidaymakers' spending had increased by 29 per cent since the recession.
He also said whereas 43% of visitors from Britain had viewed Ireland as offering poor value for money in 2009, that figure was now around 10 per cent.
Over the period the euro has become weaker against sterling.
"Beyond the negative the figures show most people think Ireland is good value for money", he said. The second phase of Tourism Ireland's Star Wars campaign will be unveiled in early 2016.
Dog has been man's best friend for some 33,000 years, An DNA study finds
First domesticated dogs came about 33,000 years ago and migrated to Europe from south east Asia, rather than descending from domesticated European wolves 10,000 years ago as had previously been thought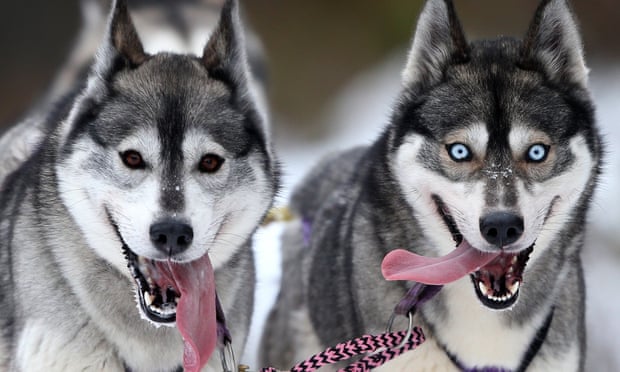 Man's best friend came about after generations of wolves scavenged alongside humans more than 33,000 years ago in south east Asia, according to new research.A new study finds Dog has been man's best friend for over 30,000 years.
Dogs became self-domesticated as they slowly evolved from wolves who joined humans in the hunt, according to the first study of dog genomes.
And it shows that the first domesticated dogs came about 33,000 years ago and migrated to Europe, rather than descending from domesticated European wolves 10,000 years ago as had previously been thought.
Scientists have long puzzled over how man's best friend came into existence but there is conflicting evidence on when and where wild wolves were first tamed.
First domesticated dogs came about 33,000 years ago and migrated to Europe from south east Asia.
So in one of the largest studies of its kind Professor Peter Savolainen and colleagues sequenced the genomes of 58 members of the dog family including grey wolves, indigenous dogs from south-east and north-east Asia, village dogs from Nigeria, and a collection of breeds from the rest of the world, such as the Afghan Hound and Siberian Husky.
The DNA analysis published in Cell Research found those from south-east Asia had a higher degree of genetic diversity, and were most closely related to grey wolves from which domestic dogs evolved.
Prof Savolainen, of the Royal Institute of Technology, Solna, Sweden, said this indicates "an ancient origin of domestic dogs in southern East Asia 33,000 years ago."
It is possible an "ecological niche unique in southern East Asia" provided an refuge for both humans and the ancestors of dogs during the last glacial period, with a peak between 26,500 and 19,000 years ago.
Prof Savolainen said: "The mild population bottleneck in dogs suggests dog domestication may have been a long process that started from a group of wolves that became loosely associated and scavenged with humans, before experiencing waves of selection for phenotypes (mutations) that gradually favoured stronger bonding with humans, a process called self-domestication."
So the history of dogs may involve three major stages including loosely engaged pre-domesticated scavengers, domesticated non-breed dogs with close human-dog interactions, and breed formation following intense human selection for diverse sets of traits.
Prof Savolainen said: "The study of Chinese indigenous dogs thus provide missing links that connect these three major stages."
The researchers said around 15,000 years ago, a subset of ancestors began migrating towards the Middle East and Africa, reaching Europe around 10,000 years ago.
Although this dispersal is believed to have been associated with the movement of humans, the first movement of man's best friend out of south-east Asia may have been self-initiated.
This may have been owing to environmental factors, such as the retreat of glaciers, which started about 19,000 years ago.
Dogs from one of these groups then travelled back towards northern China, where they encountered Asian dogs that had migrated from south-east Asia. These two groups interbred, before spreading to the Americas.
Prof Savolainen said the domestic dog, one of our closest companions in the animal kingdom, has followed us to every continent of the world and, as a single species, embodies one of the largest collections of DNA diversity for any on earth.
He said due to their cognitive and behavioural abilities, it has been selected to fulfil a wide variety of tasks including hunting, herding and companionship with the genetic and historical basis of these gene changes intriguing the scientific community, including Darwin.
But despite many efforts studying dog evolution, several basic aspects about the origin and evolution of the domestic dog are still in dispute including several different geographical regions as the proposed birthplace of domestic dogs, and estimations of the date of divergence between wolves and dogs of between 32,000 and 10,000 years ago.
The researchers said around 15,000 years ago, a subset group began migrating towards the Middle East and Africa.
His team analysed the complete DNA of 12 grey wolves, 27 primitive dogs from Asia and Africa and a collection of 19 diverse breeds from across the world to show south east Asian dogs "have significantly higher genetic diversity compared to other populations."
Prof Savolainen said: "Our study, for the first time, reveals the extraordinary journey the domestic dog has travelled on this planet during the past 33,000 years."
Chinese indigenous dogs live in the countryside and were sampled across rural China, including many remote regions in Yunnan and Guizhou in southern China.
The breeds include dogs from Central Asia (Afghan Hound) and North Africa (Sloughi), Europe (eight different breeds), the Arctic and Siberia (Greenland dog, Alaska Malamute, Samoyed, Siberian Husky, and East Siberian Laika), the New World (Chihuahua, Mexican and Peruvian naked dog) as well as the Tibetan Plateau (Tibetan Mastiff). These dogs were chosen to cover as many major geographic regions as possible.
Earlier studies have suggested wolves may have been domesticated by the first farmers about 10,000 years ago in the Middle East or Asia, possibly to guard livestock.
But the latest study has found it began much earlier, long before the development of agriculture.