Monday 14th December 2015
Almost half of Irish prisoners re-offend within three years of release
CSO says true figure may be higher as not all offences recorded on Garda Pulse computer system
Almost half of all prisoners released in 2009 had reoffended within three years, a study by the Central Statitics Office (CSO) has found.
Almost half of all prisoners released in 2009 had reoffended within three years, a study by the Central Statistics Office (CSO) has found.
The 47.5% recidivism rate was a decrease from the 51% recorded for prisoners who were released in 2008. The decrease did not apply for all categories of crime, with the recidivism rate for burglars increasing to 69.9% from 60.8%.
The numbers do not include prisoners who were subsequently convicted of minor road traffic offences, and the CSO has cautioned that as the statistics involve recorded offences, the true figure may be higher as a CSO review had found that not all offences reported to the Garda Síochána were recorded on its Pulse computer system.
In 2007, 7,507 individuals were released from custody, of which 3,563 reoffended within three years, based on the CSO's exmination of prision service and Garda records.
The recidivism rate was higher for males than females, and decreased with increasing age. Likewise, the rate differed with differing categories of offences.
The lowest recidivism rates were amongst those jailed for sexual and fraud offences, while the higher were for those jailed for offences against Government, justice procedures and organisation of crime, and public order and social code offences.
The great majority of re-offenders (64.7%) did so within six months of being released.
A separate study of recidivism among people who were placed on probation or community service orders in 2009, found that 37.3% re-offended within three years. The rate was lower than the 41% recorded for the 2008 cohort.
The CSO pointed out that the two groups, those sent to jail and those given probation and community service orders, involved people in different circumstances and so the differing recidivism rates should not be compared.
Survival rates for cancer in Ireland are improving
A new report says
Survival at five years following diagnosis improved from 57%c to 61% for bowel cancer patients. It is also up from 80pc to 82pc for breast cancer and from 56% to 62% for cervical cancer.
More people diagnosed with common cancers are surviving – but men have a 30% higher risk of dying from the disease than women, the annual report of the National Cancer Registry has revealed.
Acting director Dr Harry Comber said that survival at five years following diagnosis improved from 57% to 61% for bowel cancer patients. It is also up from 80% to 82% for breast cancer and from 56% to 62% for cervical cancer.
The figures compare patients diagnosed in 2008-2012 compared to 2003-2007.
However, the risk of dying is still higher for men due to a range of reasons including the kinds of cancers they get, such as lung and stomach, which have a higher mortality rate.
"For every cancer you look at, men tend to have poorer survival than women do. Some of it may be due to later stage diagnosis or they tend to be in poorer health. There is a difference that is not fully explained," he said.
Overall, the risk for men of developing cancer, which had been rising steadily since at least 1994, may now be plateauing. The risk of lung cancer continues to fall for men, due to so many quitting smoking – but it is still increasing for women.
The report shows that about 37,000 new cancers or other tumours were registered annually in 2011-2013, of which about 30,000 were malignant, meaning they were potentially fatal. Of this 30,000, 10,000 were non-melanoma cancers of the skin, which is the commonest cancer, but is rarely fatal.
But there is a rise in people being diagnosed with melanoma, the most dangerous form of skin cancer, linked to getting badly sunburned at a young age.
Almost 9,000 people died of cancer in 2012, around the same as from cardiovascular disease. Lung cancer was the most common cause of cancer death – one in five of the total.
At the end of 2013 there were around 124,000 cancer survivors who had been diagnosed over the previous 20 years. Some 29,828 of these were breast cancer survivors; 28,432 had prostate cancer; 16,754, bowel cancer and 8,510 had melanoma of the skin.
Dr Comber said: "Cancer now accounts for 30pc of all deaths in Ireland. . . The number of cases is still increasing, but there has been no recent increase in risk overall for men. . . However, the recent fall in female smoking has not yet made any impact on female risk. Cancer risk in women continues to rise."
A Sligo GP embraces changing face of the modern practice with new App.
A new app that enables patients to consult GPs remotely was launched this week. MeeDoc, the start-up company that developed the app, is working closely with a number of GPs throughout Ireland, including Enniscrone-based GP, Dr. Patrick McSharry.
The MeeDoc app can be used by anyone feeling unwell to contact a GP, discuss their symptoms, receive a diagnosis and have a prescription delivered to their local pharmacy. Using their smartphone, patients can send images of their physical symptoms, hold video-conferencing sessions with their GP, and obtain repeat prescriptions.
Commenting today (02.12.15), Dr. Patrick McSharry, who has worked as a GP in Enniscrone for four years, said: "I am working with MeeDoc because this app offers the type of flexibility and access that consumers expect in the 21st Century.
"I know from many of my patients that, for anyone working fulltime, it can be difficult to get a doctor's appointment that suits their schedules. With MeeDoc, they can consult their GP without leaving their home. The convenience factor that MeeDoc provides will encourage people to initiate consultations on issues they may otherwise ignore for too long."
Dr. McSharry says he views the MeeDoc app as a way of doctors making themselves more available to their patients in a more flexible way. The app was developed in Finland in 2012 by a team of doctors, designers and engineers. It has attracted over 8,000 registered users in Finland – where GP visits are free – and is now expanding into the UK, Spain, Switzerland, and other Nordic countries, as well as Ireland.
Commenting at the Irish launch of the app Mikko Kiiskilä, Co-Founder and CEO of MeeDoc, said: "With MeeDoc, we're hoping to revolutionise the healthcare experience – for both patients and GPs. This is a tool that cuts down on costs, saves time, and gives greater flexibility to all involved in the healthcare process.
"MeeDoc allows people to consult a GP of their choice, even if they're away on holidays or travelling for work. For example, if you're in Dublin or Cork for work and you feel unwell, you can easily contact your local GP back in Sligo for advice through a secure encrypted platform.
"There will always be as much a need as ever for physical examinations and face-to-face consultations in some circumstances. But imagine how much more efficient the health service could be if it truly embraced the cost and time savings that top-class technologies can provide.
"In the future, we want to see every GP surgery in Sligo – and throughout Ireland – using MeeDoc to communicate with their patients. Medicine is no different to any other profession in terms of the need to keep pace with technological change."
How MeeDoc Works: MeeDoc is available free from the App Store, Google Play and through a web app. When users download the app, they must sign in and set up their profile. Once registered, they can access the list of available Irish registered GPs, along with details of their professional backgrounds and qualifications, before engaging in a consultation. Users can select a GP, send a message and receive a prompt reply.
A consultation costs €34, and a user's credit card is only charged after the consultation is complete.
If a prescription is required, the MeeDoc GP will fax it to a pharmacy of the patient's choice, and forward the original prescription by post. To mark its launch, MeeDoc is offering a 50 per cent discount for a user's initial consultation.
Lower oil prices bolster Irish economy growth
Ireland has the most unusual coincidence of growth of 7% and zero inflation
Oil prices are notoriously volatile and it remains to be seen if the current low levels can be maintained.
There was a real whiff of nervousness and fear in the oil market early Monday, as the price of a barrel of Brent crude dropped towards levels last seen in 2008. Prices bounced strongly back later, but the general trend in oil prices in recent months has been only one way: downwards. Remember that as recently as October prices were over $50 a barrel.
Lower oil prices are one of the reasons why Ireland has the most unusual coincidence of growth of 7% and zero inflation. In fact, the most recent figures for November showed consumer prices were 0.2% lower than a year ago, with a monthly fall in November largely attributable to falling energy costs.
As an oil importer, lower oil prices are clearly a boost to Ireland, cutting costs for consumers and businesses. Along with low interest rates, it is part of a global picture helping growth here while still keeping inflationary forces low.
The downside is that falling oil prices add to fears of a bout of deflation across Europe – which could have a serious long-term impact on growth – but for the moment the ECB is confident its policy of lower interest rates and quantitative easing is bearing fruit.
Oil prices are notoriously volatile and it remains to be seen if the current low levels can be maintained. Iranian production is due to add to the glut on the market next year – when an embargo on its production ends – and fears remain about the extent of growth in both developed and emerging markets.
Unless OPEC, whose December meeting ended in a chaotic lifting of production quotas, can get its act back together, there is nothing to suggest a sustained upward movement in prices is on horizon. For the moment the extraordinary combination for Ireland of strong growth and no inflation looks set to continue for a while yet.
The eldest child NOT always the most intelligent despite what scientists suggest
A recent study found a very small difference in IQ scores – but it's so tiny that it has little significance for any individual child.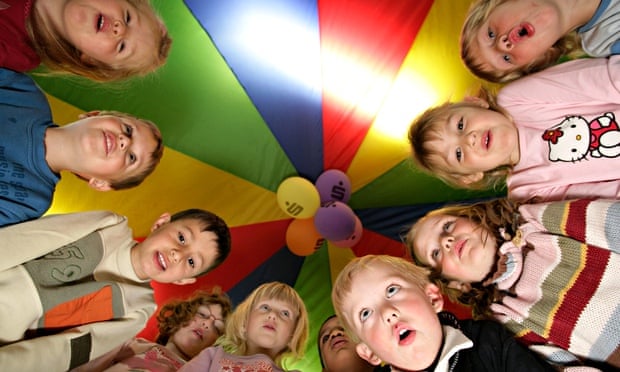 The first-born gets more attention – but does that make a difference?
Headlines recently proclaimed the eldest child is the brightest, with undivided attention from parents the essential ' vitamin ' that helps to make them smarter than their brothers and sisters.
Research by a team from Leipzig University in Germany claims to show each child after the first is slightly less bright as they have to "share" parents.
The team pooled results of 20,000 people from the UK, Germany and the US looking at IQ and personality tests.
Research found a drop in IQ of around 1.5 points for each extra sibling, but no character differences were found.
Researcher Julia Rohrer said she didn't specifically examine why eldest children seem to be brainier, but "one theory is that following children dilute their parents' resources".
She added: "While the first-born gets full parental attention, at least for some months or years, late-borns will have to share this from the beginning."
Rex
Sibling science: Older children often teach younger ones
Rohrer added another possible ¬explanation: a "tutoring" hypothesis in which older children could benefit from showing their little brothers or sisters how the world works.
She said: "Teaching other people has high cognitive demands. Children need to recall their own knowledge, structure it and think of a good way to explain it to younger siblings – which could provide a boost to intelligence for some first-borns."
Well, I'm not sure about that. My younger sister is, I've always thought, way more intelligent than I am.
I, for one, am sceptical about the significance of a 1.5 higher IQ score. That's tiny.
A highly respected newspaper, The New York Times, shared my scepticism about those results and came up with a different conclusion.
Read more:
In contrast to the research headlines, it said the study found that birth order itself had no effect on character, though it may slightly affect intelligence. That word "slightly" refers to the 1.5 IQ point advantage found in first-borns.
The three large ongoing studies about this are certainly thorough. The British study follows people born in 1958, the German one started in 1984 and assessment of Americans born between 1980 and 1984 is still ongoing.
But no matter how the researchers diced and spliced the data, they could find no link between birth order and any personality traits.
The study did find evidence that older children have a minor advantage in IQ scores, but the difference is so small that it has little significance for any individual child. So the message here is that this "eldest is brightest" theory should be taken with a pinch of salt.