Thursday 10th December 2015
Irish economic growth hits 7% as recovery outstrips targets
Latest GDP numbers reflect increasing output in 'all business sectors', says the CSO
While CSO numbers reflect increasing domestic demand, they also point to a decline in net exports in the same period.
Ireland's economy grew by 7% in the third quarter of 2015 compared with the same period in 2014, new figures reveal.
The rate of gross domestic product (GDP) growth in July-September – up 7% year-on-year, and up 7% in the year to date – suggests growth for the year will beat Government targets.
Budget 2016, unveiled by the Coalition in mid-October, was predicated on the achievement of 6.2% GDP growth this year and 4.3% growth in 2016.
On Wednesday, however, Minister for Public Expenditure Brendan Howlinraised the prospect of a growth rate this year in excess of 7%.
The new quarterly national accounts, published this morning in Dublin by the Central Statistics Office, reflect increasing output in "all business sectors" in the three months to September compared with the previous quarter.
However, the data also shows that the pace of quarter-on-quarter growth eased in summer and early autumn.
The figures point to 1.4% GDP growth in the three months to September, following 1.9% growth in the three months to June and 2.1% growth in the three months to March.
While the figures reflect increasing domestic demand on a quarterly basis, they also point to a decline in net exports in the same period.
Investment activity increased by 4.9% compared with the second quarter and personal consumption, the largest component of domestic demand, rose 0.7%. Quarterly export growth of 2.2% was outpaced by 5.4% growth in imports.
The volume of activity in the industrial sector rose 2.5% quarter on quarter, a rise which includes a 1.2% increase in construction activity.
The volume of activity in "other services", which includes the financial and insurance sectors as well as health and education, rose 1.4% and activity in the distribution, transport, software communications sector advanced by 1.3%. Agriculture, forestry and fishing activity rose 11.4%.
Measured on a gross national product (GNP) basis, which strips out the impact of multinational profit flows, the economy contracted by 0.8% in the third quarter. This compares with 1.9% GNP growth in the second quarter.
While it is GDP figures which form the basis for key budgetary calculations, the data shows that annual GNP growth in the three months to September reached 3.2%. GNP growth in the year to date reached 5.6%.
Government introduces tough drink law will not spoil Christmas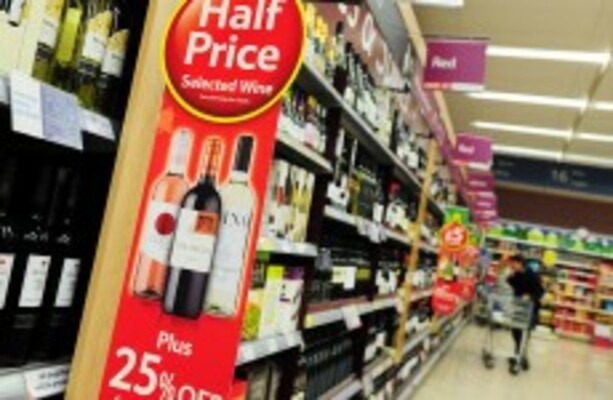 'Happy hour' Alas cheap drink's promotions will be banned and shops will no longer be able to display bottles of alcohol behind check-outs under radical new proposals revealed yesterday.
A can of beer cannot be sold for less than €1.97 and a bottle of wine with 12.5% alcohol content must be no cheaper than €7.40 under the proposed legislation.
Health Minister Leo Varadkar, who said he hopes to get the legislation through one of the Houses of the Oireachtas before the general election, insisted he was not "cancelling Christmas" with the wide-ranging Public Health (Alcohol) Bill.
But the draconian measures are necessary to reduce the nation's levels of heavy drinking which are causing death, illness and other social misery, he warned.
"The evidence about Ireland's drinking habits is shocking," he insisted. He said the minimum pricing to stop cheap alcohol being sold in shops will be set at 10c per gram of alcohol.
Although Scotland's bid to introduce the same measure is being challenged in Europe, he said he expects the court ruling later this month will allow it through as long as it can be shown to be more effective than other actions.
Irish officials are already preparing a case to support this and while ideally he wants minimum pricing to be introduced here and in Northern Ireland at the same time, he said the Republic cannot wait.
The measures include:
– Confining the sale of alcohol to an area in a shop that customers will not pass through. Alcohol must be in a separate section.
– Alcohol ads will be restricted to giving information about the product. They cannot glamorise alcohol. In cinemas, the ads will restricted to when over-18 films are being shown.
Television ads such as the Guinness commercial featuring rugby players Gareth Thomas will not be allowed because it is linking drink with courage.
– Alcohol-related ads cannot be found within 200 metres of creches, playgrounds or schools.
– Breaches of the code will be a criminal offence with fines of between €5,000 and €250,000 or jail terms of up to three years.
Some of the measures will be phased in over three years.
Responding to the Bill, Alcohol Action Ireland said it was a landmark piece of legislation. Prof Frank Murray of the Royal College of Physicians also called it an "important first step."
"Every day doctors see the awful carnage as teenagers and men and women of all ages come to our hospitals as a result of road accidents, fights, falls and other incidents."
Padraig Cummins of the Vintners Federation of Ireland said they welcomed the introduction of minimum pricing.
Crucial
The legislation addresses the issues of "availability, price, information and display all of which are crucial," he added.
However, Ibec, the group representing Irish business, said the new legislation " fails to provide effective measures to tackle the serious problem of alcohol misuse."
Chief executive Danny McCoy said that "instead it penalises responsible consumers and a sector that provides valuable employment across the country.
"It is yet another example of government regulation being introduced without any effort being made to establish the wider economic cost.
"Alcohol misuse is a serious problem that demands a coordinated, effective response."
The empowerment of women is vital to climate change action?
COP21: Women farmers account for up to 80% of food production in developing states
The Gender Day symposium was attended by Mary Robinson (above), appearing on a panel hosted by France's Ségolène Royal.
The empowerment of women is essential in tackling climate change, according to Irish climate change expert Prof John Sweeney.
Prof Sweeney, in Paris for COP21, said a majority of the world's farmers were women, who currently account for up to 80% of food production in developing countries.
Women farmers also account for more than 90% of the female labour force in many African countries, with some 40 billion hours per year spent by African women merely collecting water.
This week the COP21 conference featured a symposium to recognise Gender Day, and a number of events were held to emphasise the importance of a gender statement appearing in the final agreement.
Mary Robinson
The Gender Day symposium was attended by Mary Robinson, appearing on a panel hosted by France's Ségolène Royal.
Dr Robinson encouraged young women to challenge the status quo, where the reins of power were largely held by men.
Also speaking at the conference was former US vice-president Al Gore, who received a standing ovation after an hour-long illustrated talk on climate change including the floods associated with Storm Desmond.
Storm Desmond produced a new record UK daily rainfall total, in Cumbria, of over 340mm. This, for instance, compares to a rainfall figure for Glasnevin in 1887 which recorded 356mm in the whole year.
Extreme events
Prof Sweeney said changes in the frequency of extreme events – "often with catastrophic human consequences in countries not significantly complicit in causing global warming" – were being experienced widely across the world as the climate alters.
"Climate justice is the driving force for an agreement, now that the science of climate change is largely settled," said Prof Sweeney.
Central Bank whistle-blower told to remove critical findings
Sinn Féin's McDonald has submitted details of case to Comptroller and Auditor General.
A Central Bank whistle-blower is claiming he was told to remove critical findings from an internal audit report about the bank.
The former employee, who alleges his contract with the bank was terminated after he complained, has made a protective disclosure to Sinn Féin deputy leader Mary Lou McDonald.
Ms McDonald has submitted details of the case and the report, written in October of 2014, to the Comptroller and Auditor General and plans to raise the matter at the Public Accounts Committee.
She said she was "very concerned" that a high-ranking auditor within the Central Bank would be asked to remove or delete findings from a report.
Speaking on RTÉ's Morning Ireland programme, Ms McDonald said the report reflected the bank's "partial or non-compliance" with the code of governance set out for State bodies.
Up to 70 to be given access to Oireachtas banking inquiry report
She said the original report found the bank was partially compliant on the issue of staff pay.
The Central Bank has been in the spotlight over the payment of retention bonuses to some staff, which unions claim may have breached financial emergency legislation on public-sector pay.
The Central Bank hired consultants Deloitte to examine the issues raised by the individual. Deloitte later found in favour of the Central Bank's management.
In a statement, the Central Bank said it was not in a position to comment on issue as it is currently before the Workplace Relations Commission.
"However, the Central Bank can confirm that issues raised about Internal Audit (IA) in the Bank were thoroughly investigated last year following challenges raised by a team member," a spokeswoman said.
" Because the matter related to the IA function, the Central Bank appointed an independent external party to fully investigate. The independent external party did not uphold the complaints," she added.
" The Central Bank has a confidential disclosures ('whistleblowing') policy in place, and places great importance of staff 'speaking up' when appropriate. The Central Bank is satisfied that its actions in relation to this issue have been appropriate," she said.
The employee is understood to have detailed his concerns to the then governor of the Central Bank, Patrick Honohan, through an internal mechanism for whistleblowers.
However, Ms McDonald said she had concerns about whether the individual was treated correctly as a whistleblower.
Being happy does not always make you live longer?
A 10-year study of one million women found people's emotional state of well-being had no direct effect on mortality.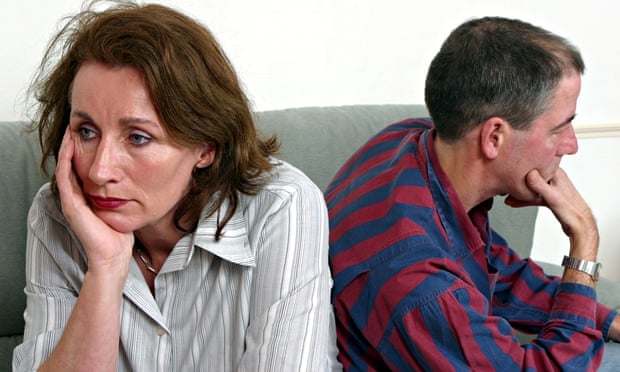 Happiness may make the world go round but it does not make you live longer, according to new research ending the mistaken belief that being sad or stressed leads to ill-health."Happiness and unhappiness do not themselves have any direct effect on death rates," the study's Co-author said Corbis
A 10-year study of one million women found people's emotional state of well-being had no direct effect on mortality and that previous research simply confused cause and effect.
Life-threatening poor health can obviously cause unhappiness, which is why unhappiness is associated with increased mortality the researchers said.
The study is so large that it rules out unhappiness being a direct cause of any material increase in overall mortality in women. This was true for overall mortality, for cancer mortality, and for heart disease mortality, and it was true for stress as well as for unhappiness.
Smoking usually made people unhappier than non-smokers, researchers found. However, after taking account of previous ill health, smoking, and other lifestyle and socio-economic factors, they found that unhappiness itself was no longer associated with increased mortality.
Co-author Professor Sir Richard Peto, of the University of Oxford, said: "Many still believe that stress or unhappiness can directly cause disease, but they are simply confusing cause and effect. Of course people who are ill tend to be unhappier than those who are well, but the UK Million Women Study shows that happiness and unhappiness do not themselves have any direct effect on death rates."
The investigation, published in The Lancet today/on Thursday was carried out within the Million Women Study – a national study of women's health, involving more than one million UK women aged 50 and over, and a collaborative project between Cancer Research UK and the NHS.
Three years after joining the study, women were sent a questionnaire asking them to self-rate their health, happiness, stress, feelings of control, and whether they felt relaxed. Five out of six of the women said they were generally happy, but one in six said they were generally unhappy.
Unhappiness was associated with deprivation, smoking, lack of exercise, and not living with a partner. The strongest associations, however, were that the women who were already in poor health tended to say that they were unhappy, stressed, not in control, and not relaxed.
The main analyses included 700,000 women with an average age of 59. During the next 10 years these women were followed by electronic record linkage for mortality, during which time 30,000 of them died.
The scientists said after allowing for any differences already present in health and lifestyle, the overall death rate among those who were unhappy was the same as the death rate among those who were generally happy.
Lead author, Dr Bette Liu, now at the University of New South Wales, Australia said: "Illness makes you unhappy, but unhappiness itself doesn't make you ill. We found no direct effect of unhappiness or stress on mortality, even in a ten-year study of a million women."
Previous reports of reduced mortality being associated with happiness, with being in control, with being relaxed, or with related measures of wellbeing had not allowed properly for the strong effect of ill health on unhappiness and on stress.
The effects of happiness and wellbeing on society are becoming increasingly measured and studied. David Cameron introduced The Happiness Index in 2012, measuring national well-being, while a West Midlands school became the first in the country to introduce lessons in happiness this week. All pupils at Sacred Heart Primary School in Tipton, from nursery to Year 6, will study the new subject alongside maths and English following positive responses to a training day for staff in November.
Headteacher Melanie Gee said she had been exploring a variety of ideas to make sure children's well-being and mental health needs were being met.
Donegal Irishman William Campbell collects his Nobel prize
The path to the awarding of the Nobel Prize in medicine tonight stretches to curiosity sparked in TCD in the 1950s
William C. Campbell at his home in North Andover, Massachusettsafter the announcement that he won the 2015 Nobel Prize in Medicine.
This evening I'll be celebrating the achievement of William C Campbellwhen he receives his Nobel Prize in Stockholm. Short of being awarded oneself, it doesn't get much better for a university president than seeing a graduate receive the greatest honour in his or her field.
Campbell's story has touched, and resonated with, people around the world, because the work for which he has been awarded – eradicating river blindness – is particularly inspirational and altruistic, and because so many places and institutions can claim him.
Born in Ramelton, Co Donegal, he was a Trinity undergraduate before doing his PhD at the University of Wisconsin- Madison, and joining Merck Research Laboratories, where he made the discovery, with Japanese scientist, Satoshi Omura, that the avermectin family of compounds kill the parasitic worms that cause river blindness and other diseases. He's now an American and an Irish citizen with a Boston-Donegal accent.
He exemplifies, in fact, the contemporary high-flying academic who, in the course of a career, typically crosses countries and institutions, building networks of valuable contacts. He has said that in Trinity his professor,Desmond Smyth "changed my life by developing my interest in this particular field – parasitic worms".
This graceful acknowledgement is characteristic of Dr Campbell – he acknowledges everyone who helped him on his path – and it's also striking to realise just how long a 'gestation' he had for his research. He was a Trinity undergraduate getting interested in parasitic worms in the early 1950s; he made his discovery, with Omura, of avermectin in the late 1970s; he helped persuade Merck to distribute the drug free of charge in 1987, and he received the Nobel in 2015 – 65 years after he first started researching parasitic worms.
This is important to emphasise. We all like to see research applied – translated from the laboratory into products and services that benefit humankind; commercialisation, the link-up between academics and industry, is increasingly important. But we shouldn't necessarily collate "application", "translation" and "commercialisation" with speed.
Yes, if research can be applied quickly, that's great, and if we can help speed things up by investing further, then we should – but excellent research needs time and we have to respect that. Frequently the researcher has no idea, when he or she commences, of where the research is going. You start with an idea and a passion for discovery, and you follow where it leads. Ground-breaking research doesn't tend to arise from a prescriptive or directive start.
Quaternions In fact Dr Campbell wasn't that slow to apply his research, at least compared with
others. Take William Rowan Hamilton, the 19th century Trinity mathematician and scientist, who discovered quaternions, a complex number system in three- dimensional space. He memorably described his discovery: on October 16th, 1843, he was walking from Dunsink into Dublin when "I then and there felt the galvanic circuit of thought close; and the sparks which fell from it were the fundamental equations between i, j, k . . . I felt a problem to have been at that moment solved – an intellectual want relieved – which had haunted me for at least 15 years before". He could not resist "the impulse – unphilosophical as it may have been – to cut with a knife on a stone of Brougham Bridge, as we passed it, the fundamental formula". The equation is now commemorated on a stone plaque at Brougham, or Broome, bridge on the Royal Canal at Cabra.
Fifteen years is long to be worrying at an intellectual problem. More striking again is that it took another 150 years for Hamilton's great discovery to be applied. It was recognised as seminal but it had no application until the late 20th century – quaternions are now used in the control of spacecraft and in three-dimensional computer modelling, such as video games. Hamilton's discoveries in dynamics had the same fate – they didn't attract much interest until Erwin Schrödinger picked up on them 100 years later and gave the Hamiltonian formulation a central role in his construction of quantum mechanics.
This is how great research happens – ideas and discoveries are refined, from one researcher to another. I don't like the distinction that has grown up between "basic" and "applied" research – as if one is more useful than the other. It's impossible to foresee which research will have the greatest ultimate applications. When we rush and harry researchers to come up with a commercial product, we are interfering with the process, and ultimately that's self-defeating.