Friday 27th

November 2015
Enda

Kenny promises to review abortion ban
Taoiseach pledges constitutional review of Eighth Amendment if he is re-elected
Taoiseach Enda Kenny speaks at a press conference in central London,
The odds that Ireland is facing its fourth referendum on abortion in little more than 30 years have significantly shortened after Taoiseach Enda Kenny said a constitutional review would begin within six months if he is re-elected.
Speaking in London, he announced that a citizens' convention to debate changes to the Eighth Amendment to the Constitution, which bans abortion, will be set up within six months of the general election.
The body would provide for a debate to be held in a "thorough, broad, respectful and comprehensive manner", following which Fine Gael TDs will have a free vote in the Dáil.
Labour Party leader Joan Burton claimed it was her party that had forced Mr Kenny to move on abortion.
Fine Gael Ministers rejected charges that Mr Kenny's surprise declaration to his parliamentary party on Wednesday that TDs and Senators would enjoy a free vote on abortion was prompted by pressure from two Cabinet colleagues, Minister for Justice Frances Fitzgerald and Minister for Transport Paschal Donohoe.
However, both Ministers, along with Minister for Health Leo Varadkar, had earlier argued the party could not enter the election campaign without laying down a clear position.
'The X case'
Kenny made decision on Eighth Amendment alone, Donohoe says
Kenny pledges citizen's convention on abortion if FG is re-elected
Denying he had "bounced" Mr Kenny into making a decision, Mr Donohoe said: "This is the Taoiseach who dealt with the X case, a matter that no other taoiseach, no other party leader wanted to deal with.
"He dealt with it because he understood the sensitivities involved in this matter. The Taoiseach has now outlined a similar process will be put in place to deal with this matter," he declared.
Regardless of their attitudes to abortion, Fine Gael TDs support Mr Kenny's constitutional convention, believing that he has largely neutralised the abortion question for next year's election campaign.
However, a convention report, if one is agreed, will create pressure by midterm on a Fine Gael-led administration to hold a referendum on its recommendations.
Speaking last night to Labour councillors, Ms Burton said: "Yet again, we have seen other parties begin to slowly come round to our agenda.
Fine Gael and Fianna Fáil, in their own ways, have effectively acknowledged the growing momentum for a referendum on the Eighth Amendment in the next government term."
Labour had, yet again, led from the front on this issue, "and we'll lead from the front in delivering a referendum in our second term".
An Irritation.
Mr Kenny's irritation with his deputy leader, James Reilly, who opened up the debate by saying that women carrying foetuses with fatal abnormalities should be able to have abortions in Ireland, was still evident yesterday, even though he said that he had "no difficulty" with Dr Reilly.
"Dr Reilly is perfectly entitled to his personal views. My issue was that it would be impossible to have an early referendum on an issue that is as complex as this, without the people understanding fully what is involved in it."
Saying previous governments had shied away from the issue, Mr Kenny said: "No government in the intervening period had the courage or the resolution to do what they were required to do, that is to legislate for what the law says, to clarify the law. My Government did.
"I'm very well aware of the many stories that were told to me, arising from the difficulties women have obviously had in this and I feel the sensitivity of that.
"That's why this has to be a thorough, comprehensive, empathetic and sensitive discussion."
Electricity and gas prices to fall for some households in Ireland
Low international energy prices see Electric Ireland and SSE Airtricity cut rates
Electricity and gas prices for hundreds of thousands of Irish households is to fall marginally in the New Year some companies start passing on some of the savings made as a result of low international energy prices.
Electricity prices for SSE Airtricity customers will fall by 2 per cent from the middle of January which will see €23 knocked off the average annual bill of more than 340,000 customers. It could spark a price war as other providers will be under pressure to follow suit.
The price cut, which applies to the company's unit rates and standing charges, comes on the back of a similar cut in April which means that in the last year it the average prices of an Airtricity bill has fallen by around €50.
Meanwhile, Electric Ireland announced that it will reduce its standard gas unit prices for residential and SME business customers by 2.5 per cent from the beginning of next year.
The reduction will see residential gas customers save an average saving of €20.22 It is Electric Ireland's second residential gas price decrease this year.
Minister of Energy Alex White welcomed the two announcements and said it was "an indication that competition is working for customers."
He said it was "hugely important that consumers shop around to ensure that they get the best possible price and service deal and I would encourage them to do so. There are many value offers in the market from suppliers, including significant discounts."
Minority Irish Communities urged to join Gardaí as recruitment opens
Additional 600 members of force to start training at Templemore in 2016
Members of minority Irish communities have been encouraged to apply to become gardaí so the force can better reflect the diversity of Irish communities.
Minister for Justice Frances Fitzgerald announced the opening of a campaign to recruit an additional 600 members of An Garda Síochána in 2016.
"In particular, I urge members of minority and new communities to consider applying so that the membership of An Garda Síochána will reflect the diverse communities that it serves," she said.
Speaking to reporters, she said the interest that had been shown and the experience that had been built up by serving Garda reserve members would be taken into account as part of the new recruitment drive.
The 600 new gardaí will bring to 1,150 the total number of new recruits since the reopening of the Garda College in September 2014.
The existing recruitment campaign that began in 2013 is ongoing and successful candidates will continue to be called from that in the New Year.
It is expected that successful candidates from the 2016 campaign will enter the Garda College from mid-2016.
Ms Fitzgerald said the opening of the campaign was an important day for the force.
"It marks the formal announcement on www.publicjobs.ie of the commencement of the 2016 recruitment campaign for new members of An Garda Síochána."
She said that because of the recession Ireland had effectively stopped investment in the Garda but that with the economy now stabilised investment had resumed, and this would mean more safety for the public.
Garda Commissioner Nóirín O'Sullivan said the Garda always attracted more applications than there were available positions.
"We want to build on that, attracting people from every strand of Irish life to help us renew our culture while retaining our best traditions."
"When I joined An Garda Síochána in 1981, I was one of a tiny minority of women," she added.
"Now, over a quarter of gardaí are women. I hope that trend continues, just as I hope we get lots of applications from every strand of Irish society."
She continued: "We already have different nationalities and backgrounds represented in An Garda Síochána, but not enough.
"I want people of every background, right throughout the country, to think about joining us and help to make us a beacon of modern policing."
Successful candidates undergo a two year training programme leading to a BA in applied policing.
The two year programme comprises a 32 week block of tuition at the Garda College in Templemore for phase one with the remaining 72 weeks training taking place predominantly at selected Garda divisions with specific periods of tuition built in.
Recorded sex offences up 36% over five years.  CSO reports
Caution advised on interpretation of figures after review of Garda crime data's accuracy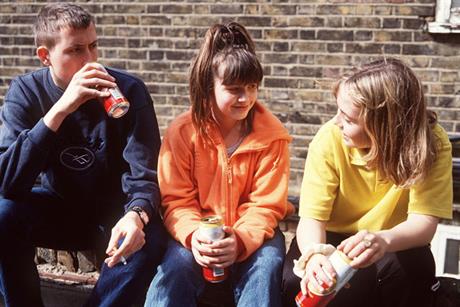 The CSO said care should be taken in interpreting the crime statistics, following its earlier review of Garda systems for recording crimes.
The number of sexual offences recorded increased by more than a third over a five-year period, but the Central Statistics Office warned that care should be taken in interpreting the statistics.
A total of 2,010 sexual offences were recorded in the State in 2013, representing a drop of 5 per cent on the 2,116 recorded the previous year.
The number of such offences recorded in 2013 was, however, over 36 per cent higher than the recorded number of offences in 2009.
Publishing crime statistics recorded by An Garda Síochána between 2009 and 2013, the CSO said its findings in a review published in June into how gardaí record crimes should be taken into account.
Caution applies
It recommended in particular that caution be applied to detection rates, given the issues cited in its June report.
Seventy-two of the 80 people convicted in sexual assault categories in 2013 were guilty of rape or sexual assault, including five convictions for defilement of a child under 17.
The other eight convictions were for offences related to child-abuse material. There were 16 convictions for murder and one for manslaughter in 2013. Eight people were convicted of dangerous driving causing death, five of whom were men in the age 25-44 bracket and two men aged 18-24. There were also 28 crimes of dangerous driving causing death recorded in 2013.
Most convictions in 2013 were of men and women in the age 25-44 category, with the majority of those (1,237 or 94 per cent) being for assaults
Some 83 homicide offences were recorded in 2013 – an increase of nearly 5 per cent on the number recorded in 2012. But the CSO said this represented a fall of over 6 per cent on the 88 homicides in 2009.
Threats to murder
There were 14,502 attempts or threats to murder, assaults, harassments and related offences recorded in 2013 – a decrease of nearly 8 per cent on the 15,710 recorded offences in 2012.
The CSO said the vast majority of these were assaults.
A total of 103 instances of kidnapping and related offences were recorded, including 81 related to false imprisonment and 81 concerning the abduction of a child under 16. A total of 53 of those abductions (65 per cent) were detected by gardaí, the figures show.
Publication of recorded crime statistics was resumed by the CSO in June 2015 after a comprehensive review of the accuracy of An Garda Síochána crime data. The review was carried out on foot of the Garda Inspectorate report on Crime Investigation published last November.
The CSO's analysis found issues with the quality of the crime statistics recorded by gardaí, with incidents being incorrectly categorised or incorrectly classified as 'detected'.
The statistics body said in June it would repeat its analysis at regular intervals in the future.
Microsoft's Bill Gates to start multi-billion-dollar fund for clean energy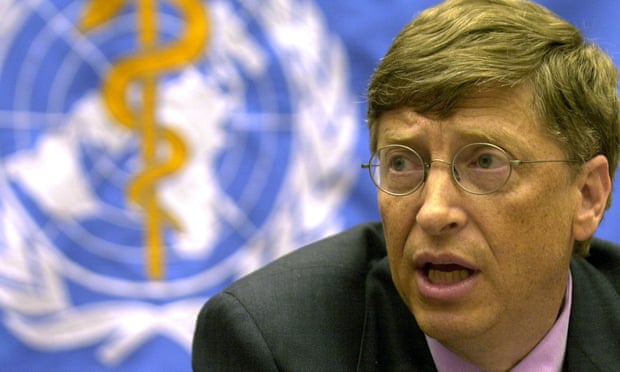 Climate change is starting to have a personal impact on billions of people and we need to cut back on greenhouse gases and adapt to a warmer world.
Bill Gates will announce the creation of a multibillion-dollar clean energy fund on Monday at the opening of the Paris summit meeting intended to forge a global accord to cut planet-warming emissions, according to people with knowledge of the plans.
The fund, which one of the people described as the largest such effort in history, is meant to pay for research and development of new clean-energy technologies. It will include contributions from other billionaires and philanthropies, as well as a commitment by the United States to double its budget for clean energy research and development, according to the people with knowledge of the plans. French government sources also confirmed the launch plans.
The announcement of the Clean Tech Initiative fund, which has the joint backing of the governments of the United States, China, India and other countries, the people said, is intended to give momentum to the two-week Paris climate talks.
Bill Gates, philanthropist and co-founder of Microsoft, hopes to turbocharge the Paris climate talks with a massive investment. Photo: AP
Negotiators hope to strike a deal committing every nation to enacting policies to reduce fossil fuel emissions. Mr Gates, co-founder of Microsoft, will join more than 100 world leaders, including President Obama, in Paris on Monday to begin the talks.
Advertisement
The pending announcement was first reported by ClimateWire, an online news organisation. A spokesman for the Bill and Melinda Gates Foundation did not respond to a request for comment.
Fundamental shift
If successful, the Paris meeting could spur a fundamental shift away from the use of oil, coal and gas to the use of renewable energy sources such as wind and solar power. But that transition would require major breakthroughs in technology and huge infrastructure investments by governments and industry.
Where that money would come from has been a question leading up to the Paris talks. Developing countries like India, the third-largest fossil-fuel polluter, have pushed for commitments by developed nations to pay for their energy transition, either through direct government spending or through inexpensive access to new technology.
India has emerged as a pivotal player in the Paris talks. The announcement by Mr Gates appears intended to help secure India's support of a deal.
As US secretary of state, Hillary Clinton pledged that developed countries would send $US100 billion ($139 billion) annually to poor countries by 2020 to help them pay for the energy transition. Indian officials have demanded that the Paris deal lock in language that the money would come from public funds — a dealbreaker for rich countries.
This summer, Mr Gates pledged to spend $US1 billion of his personal fortune on researching and deploying clean energy technology, but the people with knowledge of his plans said the new fund would include larger commitments.
In a blog post in July, Mr Gates wrote: "If we create the right environment for innovation, we can accelerate the pace of progress, develop and deploy new solutions, and eventually provide everyone with reliable, affordable energy that is carbon free. We can avoid the worst climate-change scenarios while also lifting people out of poverty, growing food more efficiently and saving lives by reducing pollution."
New solutions
Mr Gates met with Prime Minister Narendra Modi of India in September on the sidelines of the United Nations General Assembly meeting in New York. In a June meeting in Paris, Mr Gates told President François Hollande of France that the Paris deal should include robust provisions on clean energy research and development.
"Bill's been making that point for years, and he's going to make it more emphatically in Paris," said Hal Harvey, chief of Energy Innovation, an energy consultancy.
Mr Harvey noted that at the core of the emerging Paris agreement are plans and pledges already put forth by more than 170 countries detailing how they will reduce emissions.
"If you tote up the plans, you see a very significant demand signal, and Bill wants to see that we meet that cheaply," he said.