Sunday 22nd November 2015
FG deputy leader James Reilly calls to repeal the Eighth Amendment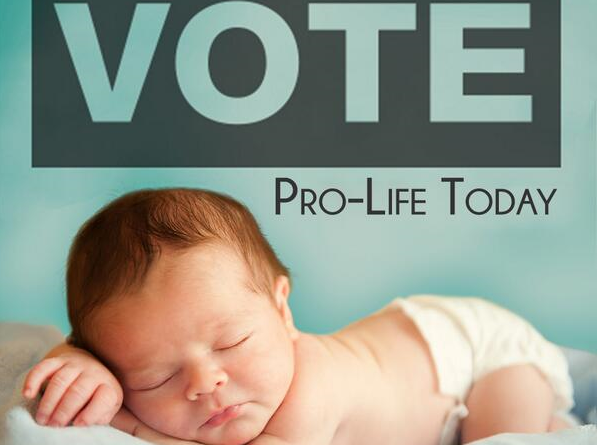 Fine Gael deputy leader James Reilly has demanded an abortion referendum early in the next term of government, claiming Irish women who have terminations in the UK are being forced to "sneak back in like criminals".
In an exclusive interview with the Sunday Independent, Dr Reilly said the Coalition must move quickly to repeal the Eighth Amendment, which gives equal right to the life of the mother and the unborn.
The Children's Minister said he "cannot countenance, as a doctor or human being" the scenario whereby women are forced to go through with their pregnancies in cases of fatal foetal abnormalities.
"But most repugnant of all to me is that they have to leave this country for a termination and then sneak back in like criminals to bring their babies' remains back. That's patently wrong," he said.
While admitting he is "less clear-cut" on cases of rape, Dr Reilly said he believes it is "very difficult to ask a woman who has been raped and violated to continue to carry a child."
His intervention in the abortion debate comes as a new Sunday Independent/Millward Brown opinion poll shows a slip in support for a referendum on repealing the Eighth Amendment.
But his demands for a referendum early in the next term of government will heap significant pressure on Taoiseach Enda Kenny to give a similar public commitment. Mr Kenny's refusal to pledge a public vote on the abortion issue has caused deep unease within sections of Fine Gael. Any failure to back the stance of his deputy leader will heighten those tensions.
Meanwhile, Dr Reilly admits he considered quitting politics twice in recent months – following the row over discretionary medical cards and after being sacked as health minister.
"I wondered if there was any point in staying in politics at that time. I couldn't do what I wanted to do in health and when I reflected upon it, I wanted to end the unjust two- tier system – that everybody be treated the same."
And in a clear indication of his deep frustrations while serving as health minister, Dr Reilly says he wasn't given the resources to carry out necessary reform
"When you didn't have the money to do the job, how could you do the job?"
It's the first time the TD has ever spoken about being close to exiting politics as a result of his battles in the Department of Health and at the Cabinet table.
Within Fine Gael, Dr Reilly's popularity has risen significantly in recent months, as backbenchers turn to him for support.
But as the party agonises over how best to address the abortion issue in its election manifesto, Dr Reilly's comments will put it back on top of the agenda.
"I can't countenance, either as a doctor or a human being, the situation that women find themselves in relation to fatal foetal anomalies and the nightmare they have to live on a daily basis," he said.
"People asking: 'When is the baby due? Is it a boy or girl? Have you got the cot yet? Is the room ready?' Knowing that this baby has no chance of survival."
He wants to see the Eighth Amendment repealed early in the next term – but insists the process needs to be carefully managed so that something concrete is put in its place.
There cannot be a scenario of abortion on demand, he insists.
In relation to the choice facing voters at the next election, Dr Reilly admits that people may feel reluctant to support the Government again because of the austerity they endured.
"I hope, when the time comes, they'll perhaps think about why that is and why they had to endure it – because of the mess that was left behind by the previous government. After 14 years of unrivalled money, they left us not just with the cupboards bare but with IOUs all over the place.
"Nonetheless, we can't predict what will happen. A week is a long time in politics, months are an eternity."
Latest Independent/Millward Brown poll indicates public mood now good
The few months ahead will be a long time in politics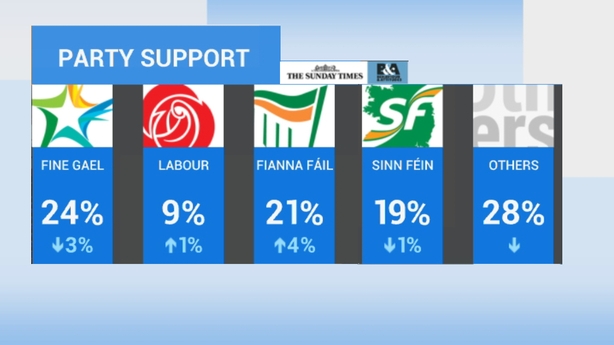 The public's mood is up so Kenny might rue abandoning a November election.
It could be all over and done with at this stage. Enda Kenny could have been chauffeured to the Phoenix Park after the Budget was announced on October 13 to tell President Michael D Higgins he wanted to dissolve the Dail.
Of course, Joan Burton would have been upset, but Chairman Mayo has the final say and the lowly Tánaiste would have to put up with it.
An overexcited electorate buoyed by news of all the extra money they were promised by Finance Minister Michael Noonan could have rushed to the polls and voted the Coalition back into power.
Well, maybe some of the Coalition anyway, mostly those who commemorate Michael Collins' passing.
A bunch of obedient Independents would also have been necessary, but forming a stable Government may not have been an impossible task.
Alas, Burton had her way and Kenny agreed to hold off calling the election until the new year – around early spring, we're told.
So now the Coalition will spend at least two-and-a-bit months walking on eggshells as the countdown to the election overshadows its every move.
But did Kenny really miss the ideal opportunity to go to the polls? A recent Sunday Independent/Millward Brown poll suggests he may rue listening to the increasingly combative Burton.
The poll showed Fine Gael support was up, as was public confidence in the Fine Gael boss. Even Burton's satisfaction rating increased, despite Labour's static support remaining in single figures.
But, more importantly, the polls showed public optimism is improving and people are beginning to feel a little bit more content with their lot.
And, not only that, people see a future where October is not a month filled with announcements of cuts to services and increases in tax.
In fact, the poll showed one in five people believe they will be personally better of this time next year – a level of optimism not recorded in the same survey since September 2008. Those who said their situation had improved on this time last year is unchanged at 16pc, but again this is a rating not seen for seven years.
But what does this all mean and who are these people who seem to be living great old lives while others, some 35pc, said they are worse off on last year?
A closer look at the survey shows – and this will be of some relief to mothers and fathers fearing they will lose offspring to emigration – almost a quarter of all young people aged between 18-24 feel they are better off since last polled.
More than one in three think their personal circumstances are going to be improved this time next year.
This improved optimism is to be expected with falling unemployment and means fewer young people will be forced to travel to Canada and Australia to find work.
But maybe these bright-eyed young things are naive in their hopes and aspirations, as their above-average optimism is not shared in other age categories. Older people certainly do not feel the same, with just 11pc of those aged 55-64 saying they feel better off since the last survey, and a mere 8pc of people over 65 years old said the same.
Looking to the future, older people are also less optimistic than the younger people interviewed by Millward Brown researchers.
Less than one in ten people aged 55-64 believe they will be better off next year, while three in ten believe they will be worse off.
In the over 65 category, similar pessimism for what the future holds was also expressed. This will be of concern to Fine Gael and Labour election strategists, who know these age categories need to be targeted for votes.
Equally concerning for Kenny will be the finding that people aged 55-64 are more than twice as likely to vote for Fianna Fáil (38pc) than Fine Gael (16pc), and Micheál Martin's party is also marginally ahead with the over 65s.
The findings suggests the small increases to the pension have not won over those retiring ¬¬- or close to retiring – and election manifestos are likely to be filled with pledges aimed at attracting the grey and greying vote.
Unsurprisingly, those in the higher socio-economic demographic categories feel better off and are more optimistic about the future than those in the lower classification, which includes pensioners.
It will also be of no surprise that more people living in Dublin (27pc) feel better off compared to those living in the rest of Leinster (12pc), Munster (11pc) and Connaught/Ulster (13pc).
Interestingly, when it comes to looking to next year, those living in Connaught/Ulster (25pc) are not far off people in Dublin (27pc) in thinking they will be better off, but the same optimism is not felt in the rest of Leinster (15pc) and Munster (16pc).
There is also a significant gap in attitudes between urban and rural dwellers, which is not surprising given the commonly held view that the economic recovery has yet to spread beyond the Capital.
Nonetheless, things have improved and people are more upbeat about the future. For the time being, Fine Gael is seeing some benefit in the polls – but if a week is a long time in politics, two-and-a-bit months is a lifetime.
More grey matter mass may be the secret to happiness
The secret to happiness may lie in having more grey matter mass in a region of the brain called precuneus, a new study suggests.
The secret to happiness may lie in having more grey matter mass in a region of the brain called precuneus, a new study suggests.
According to the study by Wataru Sato and his team at Kyoto University in Japan, overall happiness is a combination of happy emotions and satisfaction of life coming together in the precuneus, a region in the medial parietal lobe in the brain that becomes active when experiencing consciousness.
People feel emotions in different ways; for instance, some people feel happiness more intensely than others when they receive compliments.
Psychologists have found that emotional factors like these and satisfaction of life together constitutes the subjective experience of being "happy".
The neural mechanism behind how happiness emerges, however, remained unclear. Understanding that mechanism, according to Sato, will be a huge asset for quantifying levels of happiness objectively.
Researchers scanned the brains of research participants with MRI. The participants then took a survey that asked how happy they are generally, how intensely they feel emotions, and how satisfied they are with their lives.
Their analysis showed that those who scored higher on the happiness surveys had more grey matter mass in the precuneus.
In other words, people who feel happiness more intensely, feel sadness less intensely, and are more able to find meaning in life have a larger precuneus.
"Over history, many eminent scholars like Aristotle have contemplated what happiness is," Sato said.
"I'm very happy that we now know more about what it means to be happy," Sato said.
"Several studies have shown that meditation increases grey matter mass in the precuneus. This new insight on where happiness happens in the brain will be useful for developing happiness programmes based on scientific research," he said.
Cyber crime very rampant against the elderly in Ireland
Cyber fraud & crime is usually carried out offshore and on the dark web.
Cyber crime is "rampant" in Ireland, with gardai investigating up to 30 businesses targeted by offshore hackers and 100 cases of mostly older people who were tricked into disclosing their bank details.
The cases just some of those reported to the Garda Bureau of Fraud Investigation – represent just the "tip of the iceberg", according to Chief Superintendent Pat Lordan.
Between 10 and 20 Irish companies have reported to gardai that their systems were subjected to "denial of service" attacks, in which they were infiltrated by hackers demanding ransoms, sometimes for as little as €5,000, in order not to shut them down.
The companies that came forward to gardai did not meet ransom demands, but it is suspected that other companies did, but did not to report it.
Another cyber fraud has prompted 15 complaints to gardai this year alone. The so-called 'invoice re-direction' fraud involves cyber criminals hacking into a company's systems, finding out who it is doing business with and posing as a supplier. They send mock-up emails directing a change of bank details.
"Sometimes it might be five or six weeks before a company is aware that it is a fraud, and at that stage, the money is gone," said Detective Superintendent Gerry Walsh.
As a result, the crime is difficult to investigate and "the guy who actually benefits is not known".
One firm was almost stung for €3.7m after receiving a bogus "change of bank details" email. The money was transferred out of the company but the transaction was stopped.
Detectives have been told there is a trade in inactive or little used bank accounts that are used by hackers as "mule" accounts. In particular, they have been told that Irish students are being "touted" on behalf of offshore hackers to sell their inactive bank accounts for up to €100 a go.
They say Irish criminals are beginning to get in on the act, using the dark web to move drugs and organise deals and are "bringing in expertise" into their organised crime gangs, by recruiting youngsters who can hack.
A small number of teenagers, aged from 14 to 18, are currently under investigation for suspected hacking of businesses and websites.
While they are not linking up with criminals, they are capable of wreaking enormous damage, detectives said.
According to detectives, amongst the biggest victims of computer crimes are elderly people. Of the 100 reports of "vishing" currently being investigated, the victims were mostly older people. Detectives believe their names were chosen randomly from telephone books, as the scam can only operate on a landline.
In one case under investigation, the caller rang landlines posing as a security manager for a store, claiming their bank card details were being used without authorisation.
The householders were asked for their credit card details and those who did not disclose them were advised to ring gardai or banks.
The caller did not hang up, so when the victim tried to ring out they were still unknowingly connected to the fraudster, who posed as the bank agent or police officer.
One of the "vishing" victims lost €62,000 that was transferred to the fraudster's bank account.
Chief Superintendent Pat Lordan appealed to businesses that have been targeted by cyber criminals to report the attacks.
He said: "If businesses don't let us know they have been hacked, we are lacking then in information for the next time it occurs.
"I think we are only getting the tip of the iceberg."
Yea that's correct? the Paris climate change conference can save our planet
"The deal's dead." These were the words of my chief negotiator, approximately six years ago, in the middle of the night in the final hours of the sleep-deprived Copenhagen summit. I was standing in my bedroom as I took his call, about to go to bed for the first time in 36 hours. Thanks to the efforts of a number of countries into the night and the next day, it turned out the deal wasn't quite dead, and something did survive.
Ed Miliband urges UK to enshrine zero carbon emissions target in law
But in truth, it is what has happened in the years after Copenhagen that made it not quite the disaster it appeared at the time. Slowly, steadily, the unwieldy, spatchcock UN process has rumbled on. Lessons have been learned from that chaotic episode. The idea that we should build an agreement bottom-up with countries making individual pledges, first conceived at Copenhagen, has become more serious, and every big emitter has put one forward.
And now we approach next week's Paris climate talks, the most important summit since Copenhagen, in a significantly better place than we feared back in 2009. However, we are not where we need to be.
The science is even more unequivocal than it was six years ago. Just to take one example, 2015 looks like being the hottest year on record by some distance. We sometimes talk about the need to avoid dangerous warming of the planet as if it is a theoretical idea, but its effects are already here, with approaching 1 degree of warming so far.
On the other side of the ledger, technology has thrown us a lifeline. The costs of wind and solar energy have come down far quicker than anyone dreamed of. The constructive side of human ingenuity is holding its own in the fight against its destructive side. And it is now demonstrably the case that the fight against climate change can be job-creating, not destroying, according to the Confederation of British Industry and many others.
Everything you need to know about the Paris climate summit and UN talks
And what about political will? Climate change seems less politically fashionable as an issue. But China and the United States have moved forward a long way from where they were at Copenhagen.
We have moved from a world where everyone said it was someone else's problem, to one where everyone knows this can be only be solved collectively. We are not in a world of business as usual.
That's the good news. And in many senses the Paris summit looks set to represent success: every major country taking real action to reduce emissions, a substantially different path from where we would be without that action. Paris will also repeat the international commitment made at Copenhagen to limit warming to 2 degrees.
But the bad news is that the pledges will still be short of what is needed. In reality, the commitments for 2030 would take us towards something like a 3-degree world. That would mean higher temperatures than at any time in the last three million years, with potentially dramatic effects of intense heatwaves, flooding and climate refugees across the world.
So what can be done? Just like at Copenhagen, what matters as much as Paris is what happens afterwards. That is why countries are rightly seeking to build an upwards ratchet mechanism into the agreement. If these pledges are the start, not the final word – a prelude to greater ambition – then we can still avoid the most dangerous effects of global warming.
What does this mean for Britain? The last Labour government introduced theClimate Change Act, with all-party support for an 80% reduction in emissions by 2050 – the first country in the world to legislate for such deep, long-term cuts. It is essential we remain on track for this goal, including making the right decisions about the period to 2030 which will face the government in the coming months.
But what the science now tells us is that we will need to go further and see a complete end to the accumulation of additional greenhouse gases in our atmosphere. The world will need to move to zero emissions at some time in the second half of the century, as President Obama and the other G7 leaders, including David Cameron, have rightly acknowledged. A point will come when the total carbon budget for the world will simply be used up.
Paris must be the start of a journey of the whole world towards this goal
And here is the relevance as far as Paris is concerned: every excess tonne of carbon we emit between now and 2030 brings the date when we need to get to "net zero" emissions forward – the point at which any remaining emissions are balanced out by the capturing of carbon.
Is zero emissions even practical, and can it be done without closing down our economy? The answer to both questions is a strong yes. Indeed, top business leaders such as Ratan Tata as well as Paul Polman of Unilever have recently called on world leaders to adopt a zero emissions goal in Paris.
So how can it be done in the UK? It is about a 100% clean energy supply. It is about making our energy system more efficient and productive. It is about the right infrastructure. And, to cancel out residual emissions from agriculture and industry, it is about capturing carbon from the atmosphere, for example through reforestation and by the use of carbon capture and storage technology.
Already cities and companies are adopting the zero emissions goal. The right step now would be for Britain to become the first major country to enshrine net zero emissions in law, with the date determined by advice from the independent Committee on Climate Change.
This would be consistent with the government's support for zero emissions at G7 level and would show our determination to face up to this existential challenge. It will provide an essential framework for business and government so that we make the right decisions now on key energy and infrastructure issues. And it will inspire the inventors, engineers and businesses that can deliver on this challenge.
From my conversations with people across the House of Commons, including the Liberal Democrats, the SNP, Caroline Lucas of the Greens and Conservatives such as Nick Hurd and Graham Stuart (chair of Globe, the international parliamentarians group on climate change), it is clear there is cross-party support.
Paris must be the start of a journey of the whole world towards this goal. And far from this commitment holding Britain back, we can be a leader again on climate change. Leadership which does not mean harm to our economy, but will put us ahead in the race for the new jobs, businesses and advantages of this new world.
I hope the government will support this initiative. We can build an alliance, put aside our party differences as we have before, and seize this moment.