Saturday 21st November 2015
Irish banking inquiry now fears mount its work on verge of collapse
Committee to hold emergency meeting amid concerns draft report flawed by 'huge gaps'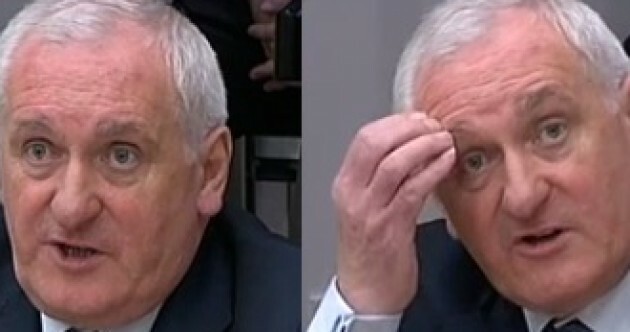 The Irish Banking inquiry has over 1,000 amendments tabled for report described as "fundamentally flawed".  
Banking inquiry: Over 1,000 amendments tabled for report described as "fundamentally flawed".
The Oireachtas banking inquiry members are to hold an emergency meeting today amid fears that the work of the committee is on the verge of collapse. The 11 members are deeply unhappy with the draft final report of the inquiry drawn up by its staff and have tabled more than 1,000 amendments.
The TDs and Senators will meet to decide whether the report, which was written by the investigation team working with the committee, can be saved within the allocated time frame. The inquiry has until January 20th to produce a final report. It will collapse if it has not completed its work before a general election is called early next year.
Members have warned the report will still not be satisfactory, even if all the amendments are accepted. They have described it as "not fit for purpose".
One TD said yesterday: "The meeting is crucial. If we don't come up with a solution at the meeting there won't be enough time to fix it, and none of us will sign off on that report as it stands.
"It is fundamentally flawed; it has huge gaps and is not fit for purpose. If we cannot agree a way forward, none of us will sign off on that report and the whole thing collapses."
The options available to members are limited. They can seek to make a series of amendments to the report or try to write a new one.
Second version
However, the members are reluctant to offer the investigation team the chance to write a second version in view of what they consider to be the weaknesses of the first one.
One proposal to be considered at today's meeting is simply to publish the transcripts contained in the report and allow the members to write their own recommendations and conclusions.
One member said: "I don't hold out a huge amount of hope. We don't want it to collapse. Everyone is working to ensure it doesn't happen, but it is looking more likely."
Hundreds more amendments are expected to be tabled. The majority of the members of the inquiry will have to agree to changes before they can be accepted.
When it is agreed, the report will be distributed to anyone referenced in it and each of them will be asked to give their views on its contents. They will have 14 days to respond.
An Election rush
There is some concern among members that the banking committee is being rushed to complete its work ahead of the election.
The report has been split into three modules and runs to 750 pages. It is understood that up to 40 recommendations have been made, including making advice a future minister for finance gives to the cabinet accessible through Freedom of Information legislation.
The Irish Times understands that the report is highly critical of both the financial regulator and the European Central Bank.
The banking inquiry has cost €€4.9 million to date. Of this, €642,856 was spent on salary for inquiry investigators.
Why do we see such massive increases in Irish motor insurance?
This week's Down to Business panel discusses why we are seeing such massive increases in motor insurance
The latest CSO stats have revealed that the cost of motor insurance has surged by just under 27% in the past 12 months.
This is compared to all other forms of insurance at an increase of 6½%.
Why are we seeing such massive increases in motor insurance? Is the trend likely to continue? What does it mean for consumers and businesses?
Those were just some of the topics explored in this week's Industry Review on Down to Business, which focused on motor insurance.
Vincent Wall was joined by Conor Faughan, Director of Consumer Affairs at AA Ireland; Pádraig Lynch, a Director with Chill Insurance; and Brian Butterly, who is the Sales Manager with First Ireland.
Pádraig started by explaining "essentially what's happened is, between 2003 and 2013, car insurance premiums have reduced by 47%. There was good stuff happening… [but then] really intense competition came in, and insurance companies focused on market share. Quite clearly they have driven the price down to a level which is not sustaniable".
He pointed out that in 2014 in car insurance alone, insurance companies lost €175m. They are now attempting to get pricing back to a level where they can receive a return on their capital – which is naturally driving the premium prices upwards.
Brian agreed companies "were focusing on numbers rather than the actual amount of money they were bringing in versus the amount of money they were paying out".
He added that unfortunately the fluctuating prices for customers are 'very common'. "Like the housing crisis, prices go down, prices go up. It seems to be very similar in the insurance trade. They all follow a cycle".
Conor had some very strong words on the subject, suggesting that "collectively the insurance sector has acted foolishly. They did underprice, that is part of what is going on".
However he added it's important to understand what the 'real prices' of insurance are. He said that ideally it "should just be the cost of compensating victims", but he suggested that in Ireland "there's so much waste".
He highlighted €200m a year in legal fees, which he calls an 'unnecessary burden' for punters to pick up. He also observed that "fraud is rampant".
"Insurance prices may need to go up, because of an element of correction. But we do not need to pay for waste. We do not need to pay for fraud. We do not need to pay for lawyers", Conor argued.
UCC researchers develop new compound from Bloodhorn tree berries that reduces tumour's
Plans to test compound to see if it works on patients after successful trials on mice
The tests, using molecules derived from berries from the Bloodhorn tree, found that the compound significantly reduced tumour size by up to 70% in experiments conducted on mice.
Dr Florence McCarthy, who leads the team on the project at the Analytical and Biological Facility at UCC, said the next step is to seek funding to see if the compound will kill leukaemia cells in patients.
He explained that the molecule in question is derived from an ellipticine which has been isolated from the berries of the Ochrosia Elliptica tree or Bloodhorn tree which grows inAustralia and Brazil.
The molecule was produced by a member of Dr McCarthy's research group, Elaine O'Sullivan whose work as part of the group is funded by the Irish Research Council, he added.
Dr McCarthy said his research team partnered with the National Cancer Institute in the US where "the molecule showed promise against leukaemia cancer cells over other cancers."
The research team then collaborated with Prof Tom Cotter, chair of Biochemistry at UCC, to identify if the molecule could be marketed as a drug and this led to seeing how the drug kills cancer cells.
The group then obtained funding primarily from the Children's Leukaemia Research Project and the Irish Cancer Society and they set up a study to see how effective it might be in killing cancer cells.
"The fact that Tom ran across campus to deliver the results to me, rather than use the cursory email, indicated the significance of our findings," said Dr McCarthy.
"Our plan is now see if other drugs can be accessorised in the same way and develop our drug to further improve the cancer killing effect," he added.
Prof Cotter revealed: "We targeted acute leukaemia, which is a difficult to treat cancer, and to be honest I didn't expect the experiments to work as well as they did.
"In fact I was so surprised with the results I kept looking at them for ages; I couldn't really believe what I was seeing," added Prof Cotter.
According to Dr McCarthy, the group's research has "taken the natural product and restyled it with unique features to improve the potency and solubility.
"What is truly exceptional is these features are not common in drugs and so we aim to exploit this fully. There is also significant potential to apply this approach to other drugs in a similar fashion."
Facebook shuts a man's account after refusing to believe the name used is his real one
But apparently it is. 23-year-old Phuc Dat Bich isn't one bit happy with the social network's administrators.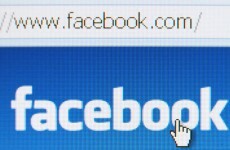 A Man with a deeply unfortunate name, from a phonetic English point of view at any rate, has expressed his profound irritation that no-one believes it is in fact his real one.
23-year-old Australian Phuc Dat Bich, who is of Vietnamese descent, posted a photograph of his passport on Facebook after his account was locked down a number of times as administrators felt it was a joke account.
"I find it highly irritating the fact that nobody seems to believe me when I say that my full legal name is how you see it," Phuc said in the post.
I've been accused of using a false and misleading name of which I find very offensive. Is it because I'm Asian? Is it?
Having my fb shut down multiple times and forced to change my name to my "real" name, so just to put it out there. My name.
The post is signed "yours sincerely, Phuc Dat Bich".
Phuc's post was initially shared on 28 January of this year, but has only recently gone viral, with 72,000 shares and counting.
In case you're wondering, the correct Vietnamese pronunciation of the name is 'Phoo Da Bic'.
You can see how people might be confused though.
Not to worry, Phuc's Facebook profile picture depicts him sitting in an opened car boot while eating a bag of kettle chips. So he may be a man with the ability to see the lighter side of things.
Graphene can now be produced with significantly cheaper materials,
High Capacity Batteries Coming Soon
Graphene has been focused on by researchers as it can do wonders for smartphone batteries and other electronic devices, but it has been too expensive to make.
Now, a more cost-effective manner in manufacturing the material has been found. Researchers from the University of Glasgow has a way to produce more graphene without spending too much.
The traditional process of producing the material is done via "chemical vapour deposition". It involves combining several gases inside a reaction of chamber.
After the combination, a film of graphene will then be deposited on a substrate surface. The researchers still used the same process, but they utilized the cheaper copper foils for the surface.
Copper foils are not only significantly cheaper, the researchers also found out that they are an excellent medium for the formation of graphene, according to Irish Independent. The cost-effective way could finally pave the road for better batteries.
How cheap are the copper foils used by the researchers? For just more than a half pound per square meter, graphene can be produced. This is the copper used by the university researchers.
In contrast, the copper used in the traditional methods cost about £75. It also needs a special preparation process that also costs more, according to TechRadar. The method and copper used by the researchers does not require additional costs.
Dr Ravinder Dahiya, who led the researchers at the university, said: "Our process produces high-quality graphene at low cost, taking us one step closer to creating affordable new electronic devices with a wide range of applications, from the smart cities of the future to mobile healthcare."
In addition, Dr Dahiya said that graphene could provide a conductive surface that will benefit not only the electronics industry, but also the world of advanced prosthetics. The field of synthetic skin is the focus of Dr Dahiya's research.
Aside from being a great conductor, the material was also found to be ultra-flexible. In fact, researchers have also found a way to bend them more using the Japanese paper art technique called Kirigami.
The technique is not the same as the popular Origami. Instead of using folds, several cuts are used to form flexible structures out of the paper. Using the technique, researchers from the Cornell University were able to stretch the material.
To do the technique, the researchers used both magnets and micro-manipulators. Applying the technique to graphene will make it more stretchable, which can be also applied in the synthetic skin research of Dr Dahiya.
Graphene's thinness makes it an ideal material for prosthetics and wearable tech. It does not easily break when it bends, and it can still conduct electricity. Microelectronics can be utilized along with the flexibility of the material to produce devices and prosthetics that aren't possible with other materials.
However, the material is being praised most because of its endless potential for electronics applications. The usefulness of the material was demonstrated when researchers from Columbia Engineering managed to make the world's thinnest light bulb using the material.
The graphene used in the light bulb was able to withstand temperatures of more than 2500 degrees Celsius. Focusing the heat on one spot enabled the light to shine brightly and be visible to the human eye.
With the cheaper way of manufacturing graphene, tech companies may finally be able to make better smartphone batteries. One of the main problems of the handsets is the short battery life.
Graphene can also be used in super fast computing, which could mean significantly faster chips on both mobile and desktop computers. It can also lead to flexible wearables and devices.