Monday 9th November 2015
OECD upgrades Irish GDP forecasts for 2015/2016
Irish economy to expand by 5.6% in 2015 and 4.1% in 2016
In its review of Ireland, the OECD said on Monday that the Irish economy is projected to continue its strong expansion in the next two years.
The OECD increased its growth forecast for Ireland on Monday, noting that the economy will continue its strong expansion in the next two years, as it revised its GDP growth figure upwards from the 5 per cent it predicted in September, to 5.6%. It also raised its forecast for 2016 up from 4% to 4.1%.
Last week the European Commission said that Ireland's economy is set to grow by 6 per cent this year, the fastest rate in the European Union.
Globally, the OECD trimmed its global economic forecasts for the second time in three months as slower growth in emerging markets spilled over into countries such as Germany and Japan.
World output will expand 2.9% in 2015 and 3.3% in 2016, down from the 3% and 3.6% predicted in September, the Organization for Economic Cooperation and Development said in a semi-annual report published Monday.
"Global growth prospects have clouded this year," the Paris-based organization said. "The outlook for emerging-market economies is a key source of global uncertainty at present."
With Russia and Brazil in recession and China poised to deliver its weakest expansion in more than two decades, the economies that powered world growth in recent years are now slowing it down. Developed economies are feeling the brunt in the form of reduced demand for both commodities and manufactured goods.
Ireland.
In its review of Ireland, the OECD said that the Irish economy is projected to continue its strong expansion in the next two years. Exports will rise in line with increasing demand in its trading partners, while business investment should remain "robust" the OECD said, thanks to rising profitability and favourable financing conditions.
"Growth will provide momentum to job creation and reduce the still high rate of unemployment, thereby spreading the fruits of the recovery more widely. Household consumption will be supported by labour earnings growth."
And, the OECD noted that fiscal policy is expected to exert a "smaller drag" on activity than in past years, while the government remains on track towards its medium-term goal of balancing the budget.
"Fiscal windfall gains from strong economic growth and low interest costs should be used primarily for more rapid reduction of public debt," the OECD said, noting that the fiscal package of €1.5 billion in 2016 (0.7% of GDP) "should prioritise getting more people back into work by revamping the tax and benefit system and enhancing activation policy".
China & Russia
The OECD barely changed its forecasts for Chinese output, pegging growth at 6.8% this year and 6.5% in 2016. Yet Brazil's economy is now seen shrinking 3.1% this year and 1.2% next, compared with contractions of 2.8% and 0.7% predicted in September. Russian gross domestic product is on track to drop 4% in 2015 and 0.4% next year, according to the report. Since the OECD didn't give an estimate for Russia in September, that compares with a June prediction for a contraction of 3.1% in 2015 and expansion of 0.8% in 2016. For emerging markets, "challenges have increased," the OECD said. Should their situation deteriorate, "growth would also be hit in the euro area, as well as Japan."
Japanese GDP will grow 0.6% this year and 1% next, according to the report. While the 2015 forecast is unchanged, the 2016 one has been cut from 1.2%. "The outlook for Japan remains softer than in other advanced economies, despite an anticipated upturn in real wage growth," the fiscal headwinds."
Refugee crisis
The euro area's expansion is now seen at 1.5% in 2015 and 1.8% in 2016, a reduction by 0.1 percentage point for each year. In terms of the economy, Europe's immigration crisis represents a much needed potential boost, the OECD said. It estimates that the influx of refugees may add between 0.1 and 0.2 points to growth in 2016 and 2017 thanks to extra government spending. "Asylum seekers need not impose an unmanageable economic burden," the OECD said. "If the refugees who stay are rapidly integrated into European society, they are likely to benefit the host countries." The US expansion remains on track, with the OECD predicting growth of 2.4% this year and 2.5% in 2016. UK GDP is seen rising 2.4% in both years, little changed from September.
In the US, "output remains on a solid growth trajectory, propelled by household demand," the OECD said. "Monetary policy remains very accommodative, which is consistent with stubbornly below-target inflation, subdued wage pressures and hints of downward pressure on inflation expectations." The OECD also offered its first glimpse of 2017, predicting a global expansion of 3.6%. It sees growth of 2.4% in the U.S., 1.9% in the euro area and 6.2% in China.
Noonan confident of getting budget approval from Brussels
Trioka expressed concern that the spending plans are too expansionary
German finance minister Wolfgang Schäuble and Minister for Finance Michael Noonan at yesterday's eurogroup meeting in Brussels.
Minister of Finance Michael Noonan has said he is confident the European Commissionwill approve Budget 2016 in the coming weeks, despite concerns from members of thetroika that the Government's spending plans are too expansionary.
Mr Noonan was speaking as representatives of the European Commission, EuropeanCentral Bank and IMF arrived in Dublin for a week-long meeting with officials from theDepartment of Finance, Central Bank and main pillar banks.
Speaking in Brussels ahead of a eurogroup meeting of finance ministers, the Minister said he had been assured that the budget would be acceptable within budget rules.
Fiscal rules
"We have given the commission all the documents, and the commission have assured us informally that the budget is totally in accord with the fiscal rules and are quite happy with the approach we're taking."
He said that this week's visit was a separate process to the commission's annual assessment of the budget.
"The primary purpose of the post-programme assessment is to see can Ireland continue to repay its debts, and in the context of the troika it's to repay the official debt to the countries that lent to us, and of course, we're absolutely confident that we're in a very strong position to repay the debts."
Ireland is subject to two post-programme surveillance missions by the Troika each year until 75 per cent of its bailout loans are repaid, a process that is likely to take decades.
The European Central Bank in particular is concerned that the budget unveiled by the Government last month fails to sufficiently address structural reforms and reduction of debt levels.
Windfall gains
Though the European Central Bank is not formally involved in the budgetary assessment process, it can technically demand budgetary changes if it feels the country is not in a position to repay its debts.
Minister Noonan also rejected criticisms of the budget from other quarters, including the Irish Fiscal Advisory Council, which criticised the budget's "over-expansionary fiscal stance," even after its head, Prof John McHale, retracted his suggestion that the budget could be in breach of EU budget rules.
"The criticism made by the Irish Fiscal Council was admitted by their chairman to be based on an error," Mr Noonan said yesterday. "He had missed the fact that the commission published in June what the target was for adjusting the structural deficit, and subsequent to his initial criticisms he admitted he was wrong. He didn't stand over anything. He admitted he was wrong."
He also said he had taken on board pre-budget advice given to the Government ahead of the budget by Central Bank governor Patrick Honohan which warned of the danger of using "windfall fiscal gains to justify long-lasting spending commitments."
The European Commission could rule on the budget of euro zone member states as early as next Wednesday, with a eurogroup meeting scheduled to review the assessments on November 23rd.
Increase in new business orders prompts spike in building activity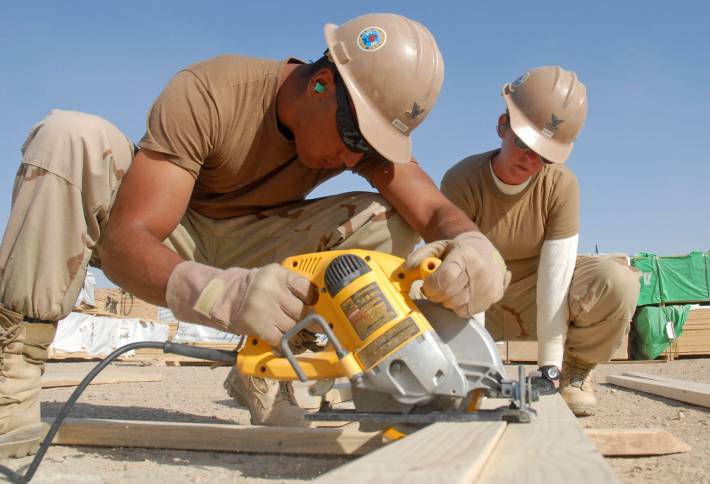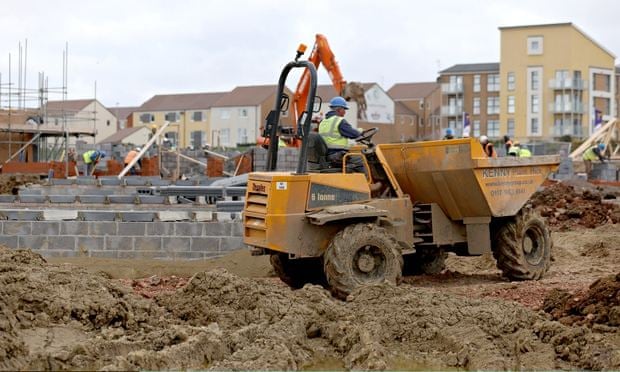 A rise in new business orders led to a strong increase in construction activity during October, bucking the recent trend of monthly declines.
The latest Ulster Bank Construction Index — seen as the primary barometer of health for the Irish building sector — shows a reading of 56.3 points for last month, up from 55.8 points in September, thereby signalling an accelerated expansion in activity during the month.
The survey has been posting readings of more than 50 points — the cut-off point between a sector in growth mode and one in decline — for more than two years now.
However, the latest monthly figures bring to an end a mini-run of three consecutive monthly declines.
"The pace of activity accelerated in both housing and civil engineering, and though there was a marginal easing of growth in commercial activity, all three sectors registered expansion for the second month in a row," commented Simon Barry, Ulster Bank's chief economist in the Republic of Ireland.
"The path of expansion in new orders and employment eased slightly last month, but in each case the growth rates remain very solid.
"Both overall activity and new business levels have been rising for well over two years now and the sustained expansion of activity in the sector continues to drive higher staffing levels among survey respondents.
"More generally, optimism about future prospects for the sector remains high and strengthened in October, with nearly 60% of respondents expecting a further rise in activity levels over the next 12 months," he added.
In terms of outlook, more than 58% of respondents to the October survey predicted that activity will increase over the coming year, with just 6% of them pessimistic regarding the 12-month outlook.
Improvement in client demand supported the further growth in new business, extending the current sequence of expansion to 28 months.
The latest positive Irish construction data comes less than a week after a similar survey in the UK, which showed that country's building sector to be slowing down, after hitting its fastest pace for six months in September.
Breaches of speed limits and rules of road revealed in survey
One in five drivers sees breaking 100km/h limit as acceptable, according to RSA
The Driver Attitudes and Behaviour Survey 2014 showed a catalogue of safety infringements, from drink driving to use of mobile phones and speed-camera "manipulation".
More than 40% of Irish motorists consider it broadly acceptable to break the 100km/h speed limit, with almost 20% of drivers classed as "high-speeding rule violators", according to latest research from the Road Safety Authority (RSA).
Based on questionnaires put to more than 1,000 motorists, Driver Attitudes and Behaviour Survey 2014 showed a catalogue of self-admitted safety infringements, from drink driving to use of mobile phones, speed-camera "manipulation" and negative attitudes to pedestrians.
The RSA said the research showed clearly that young, affluent male drivers were among the greatest breakers of speed limits and rules of the road.
Drink driving
The research found 11% of motorists – representing about 285,000 motorists if extrapolated – admitted they had driven after taking alcohol in the last year and more than a third of these had had two or more drinks.
The survey found older drivers were more likely to drive after taking alcohol, with the 65- plus age group the largest cohort. Men outnumbered women by more than two to one.
While more than 60 per cent of drivers claimed not to drink at all before driving (as opposed for instance to having one bottle of beer), this declined to 48% for those who drank alcohol on a weekly basis, and 40% for those who had a history of speeding and rule violations.
Hand-held mobile phones
Almost one in three drivers (31%) admitted they had spoken on hand-held mobile phones while driving, while 16% admitted texting and 7 per cent said they had checked their mobile apps while in control of a vehicle.
The figures showed some 45% of drivers said they had spoken on hands-free phones, with more than 400,000 motorists estimated to use hand-held mobile phones while driving. Fewer than half of transgressors thought it likely they would be caught by Gardaí.
One in three drivers were also found to be speed-camera "manipulators", driving more slowly only at speed camera locations.
Motorists also showed a negative attitude to pedestrians, with 95% claiming pedestrians were frequently distracted by taking or making phone calls or texting.
Some 69% of drivers said they had exceeded the 50km/h speed limit by less than 10%, while 61% of respondents admitted breaking the 100km/h speed limit by less than 10km/h.
Belly fat deadlier than obesity alone, study suggests
Researchers find more evidence confirming that BMI doesn't tell the whole story
It's not just how much fat you have, but it's where the fat is that matters for cardiovascular health, doctors say.
People who weigh a normal amount when they step on the scale may be at higher risk of dying in the medium term if their fat is concentrated in the abdomen, say doctors who want everyone to use a tape measure to measure themselves.
Researchers have long suspected the body mass index, or BMI, that tells you how appropriate your weight is to your height isn't a good measure of body fatness — particularly fat that accumulates in the belly and within abdominal organs and leads to inflammation, glucose intolerance and other complications that increase the risk of cardiovascular disease and Type 2 diabetes.
"There are many different names for it," said  study co-author Thais Coutinho, a cardiologist at the Ottawa Heart Institute. "There's the apple shape as opposed to the pear shape, there's a muffin top, there's a beer belly. A spare tire.  But basically, it is exactly what it sounds like: if somebody has a disproportionately large abdomen compared to other parts of the body."
Coutinho and her co-authors from the Mayo Clinic in Rochester, Minn., assessed the five- and 10-year mortality risk in men and women with normal BMIs and central obesity compared with those who are overweight or obese based on BMI. The study included more than 15,000 participants who were followed for an average of 14.3 years as part of the U.S.-based Third National Health and Nutrition Examination Survey, known as NHANES III.
"We found that the group of patients that actually has the highest risk of dying were precisely the patients who had normal BMI, so these are people who are not necessarily heavy for their height, but they were centrally obese," Coutinho said.
The study is published in Monday's issue of the scientific journal Annals of Internal Medicine.
For a man with central obesity and normal BMI, the mortality risk was double that of those who were overweight or obese based on BMI alone. For women with central obesity and normal BMI, the mortality risk was nearly 1.5 times greater than for those with a problematic BMI but without fat concentrated in the middle.
'Worst fat is in the midsection'
Raj Padwal, a physician at the University of Alberta's faculty of medicine who studies cardiovascular risks and obesity, said the results show "it's not just how much fat you have, but it's where the fat is."
"The worst fat is in the midsection. It's in the intra-abdominal cavity, in the organs," Padwal explained. "Fat infiltrating that area of the body is definitely the worst in terms of future risk of cardiovascular complications and future risk of death."
That's because central obesity is linked to fat infiltrating the pancreas and liver, which in turn is linked to risk of Type 2 diabetes, fatty liver and eventually end-stage liver failure, he said.
Padwal said BMI has served its use and should no longer be used clinically. "Preferentially, I would say waist-hip ratio or waist circumference should be measured and BMI should be discarded."
The study's authors said their findings suggest those with normal weight but central obesity could be an important population to target for prevention and lifestyle changes.
While long-term weight loss is notoriously difficult, Coutinho said healthy lifestyle changes bring positive changes in the body regardless of fat loss, such as lower blood pressure.
To calculate your waist-to-hip ratio, measure your waist at its narrowest, and then divide that by the measure of your hips at their widest.
If the result is greater than .85 in women or greater than .90 in men, then lifestyle and exercise changes are recommended to improve health in the long run.
"It's very simple. It's just a tape measure," she said. "Everybody can do and it can help us identify people at highest and lowest risk."
There is also equipment to give a more sophisticated measure of fat directly, but doctors face a trade-off between what's pragmatic and what's the best measurement, Padwal said.
What is the Dark Web? How to access the Dark Web.
What's the difference between the Dark Web and the Deep Web?  
The UK government has launched a dedicated cybercrime unit to tackle the Dark Web. But what is that? We explain what is the Dark Web, how it differs from the Deep Web, and how to access the Dark Web. Plus: the Deep Web, the Deepnet, the Invisible Web, the Hidden Web and the Dark Internet. Everything you need to know about the hidden internet.
The UK government has launched a dedicated cybercrime unit to tackle the Dark Web. But what is that? We explain what is the Dark Web, how it differs from the Deep Web, and how to access the Dark Web. Plus: the Deep Web, the Deepnet, the Invisible Web, the Hidden Web and the Dark Internet. Everything you need to know about the hidden internet. (Image by TheAutomotovatedCyclist.)
Update 20 August: The Deep Web is hitting the headlines this week after it has been reported that 10GB of data stolen from Ashley Madison, a site designed to enable bored spouses cheat on their partners, was dumped on to the Deep Web. Hackers stole the data last month and threatened to upload it to the web if the site did not close down. It has now acted on that threat. Here we look at how the Dark Web and Deep Web differ, and how you can turn out the internet lights – how to access the Dark Web.
Update 9 November: Today it has emerged that the UK government has launched a dedicated cybercrime unit to tackle the Dark Web, with a particular focus on cracking down on serious crime rings and child pornography. The National Crime Agency (NCA) and UK intelligence outfit GCHQ are together creating the Joint Operations Cell (JOC).
What is the Dark Web?
The Dark Web is a term that refers specifically to a collection of websites that are publicly visible, but hide the IP addresses of the servers that run them. Thus they can be visited by any web user, but it is very difficult to work out who is behind the sites. And you cannot find these sites using search engines.
Almost all sites on the so-called Dark Web hide their identity using the Tor encryption tool. You may know Tor for its end-user-hiding properties. You can use Tor to hide your identity, and spoof your location. When a website is run through Tor it has much the same effect.
Indeed, it multiplies the effect. To visit a site on the Dark Web that is using Tor encryption, the web user needs to be using Tor. Just as the end user's IP is bounced through several layers of encryption to appear to be at another IP address on the Tor network, so is that of the website. So there are several layers of magnitude more secrecy than the already secret act of using Tor to visit a website on the open internet – for both parties (See also: How to delete your Google location history).
Not all Dark Web sites use Tor. Some use similar services such as I2P – indeed the all new Silk Road Reloaded uses this service. But the principle remains the same. The visitor has to use the same encryption tool as the site and – crucially – know where to find the site, in order to type in the URL and visit.
Infamous examples of Dark Web sites include the Silk Road and its offspring. The Silk Road was (and maybe still is) a website for the buying and selling of recreational drugs. But there are legitimate uses for the Dark Web. People operating within closed, totalitarian societies can use the Dark Web to communicate with the outside world. And given recent revelations about US- and UK government snooping on web use, you may feel it is sensible to take your communication on to the Dark Web. (I'll stick to Facebook, but I like the attention.) See also:What does Google know about me?
Dark Web or Deep Web? (Or Deepnet, Invisible Web, or Hidden Web?)
Although all of these terms tend to be used interchangeably, they don't refer to exactly the same thing. An element of nuance is required. The 'Deep Web' refers to all web pages that search engines cannot find. Thus the 'Deep Web' includes the 'Dark Web', but also includes all user databases, webmail pages, registration-required web forums, and pages behind paywalls. There are huge numbers of such pages, and most exist for mundane reasons.
We have a staging version of all of our websites that is blocked from being indexed by search engines, so we can check stories before we set them live. Thus for every page publicly available on this website (and there are literally millions), there is another on the Deep Web. The content management system into which I am typing this article is on the Deep Web. So that is another page for every page that is on the live site. Meanwhile our work intranet is hidden from search engines, and requires a password. It has been live for nearly 20 years, so there are plenty of pages there.
Use an online bank account? The password-protected bits are on the Deep Web. And when you consider how many pages just one Gmail account will create, you understand the sheer size of the Deep Web.
This scale is why newspapers and mainstream news outlets regularly trott out scare stories about '90 percent of the internet' consisting of the Dark Web. They are confusing the generally dodgy Dark Web with the much bigger and generally more benign Deep Web. Mixung up the act of delibarately hiding things, with that of necessarily keeping pages away from search engines for  reasons of security or user experience. (See also:How to use torrent sites in UK: how to access The Pirate Bay, blocked torrents.)
Wait, what about the 'Dark Internet'?
Confusingly, 'Dark Internet' is also a term sometimes used to describe further examples of networks, databases or even websites that cannot be reached over the internet. In this case either for technical reasons, or because the properties contain niche information that few people will want, or in some cases because the data is private.
A basic rule of thumb is that the phrases 'Dark Web' or 'Deep Web' are typically used by tabloid newspapers to refer to dangerous secret online worlds, the 'Dark Internet' is a boring place where scientists store raw data for research. The Deep Web is a catch-all term for all web pages that are not indexed for search, the others refer to specific things. (See also: Take precautions when using public Wi-Fi networks.)
How to access the Dark Web
Technically, this is not a difficult process. You simply need to install and use Tor. Go to http://www.torproject.org and download the Tor Browser Bundle, which contains all the required tools. Run the downloaded file, choose an extraction location, then open the folder and click Start Tor Browser. That's it. The Vidalia Control Panel will automatically handle the randomised network setup and, when Tor is ready, the browser will open; just close it again to disconnect from the network.
Depending on what you intend to do on the Dark Web, some users recommend placing tape over your laptop's webcam to prevent prying eyes watching you. A tinfoil hat is also an option.
The difficult thing is knowing where to look. There, reader, we leave you to your own devices and wish you good luck and safe surfing. And a warning before you go any further. Once you get into the Dark Web, you *will* be able to access those sites to which the tabloids refer. This means that you could be a click away from sites selling drugs and guns, and – frankly – even worse things.
Aggregation sites such as Reddit offer lists of links, as do several Wikis, includinghttp://thehiddenwiki.org/  – a list that offers access to some very bad places. Have a quick look by all means, but please don't take our linking to it as an endorsement.
Also, Dark Web sites do go down from time to time, due to their dark nature. But if you want good customer service, stay out of the dark!
And do heed our warning: this article is intended as a guide to what is the Dark Web – not an endorsement or encouragement for you to start behaving in illegal or immoral behaviour.