Saturday 26th September 2015
Tánaiste Joan Burton says

planning process is to blame

for delay in social housing
The Tánaiste Joan Burton says the process of building new social housing is taking longer than she would like.
Last year the Government announced that almost €4bn would be invested in the construction of 35,000 social housing units.
There are 130,000 households currently on local authority lists waiting for a home.
It comes as homeless charities call for immediate action to alleviate the housing crisis, as a homeless man was found dead in a lane on Dublin city centre yesterday morning.
The Minister for Social Protection said the planning application process is slowing down construction of much needed houses.
Ms Burton said: "It's a lot slower, to be honest, to get off the ground than most of us would like.
"If we could also look at a suggestion by Father Peter McVerry that we may need to speed up the planning process, because we have sites available in Dublin for housing, but the planning process can be very slow, followed by the tender process
"So it can take a long time to actually get houses up on sites."
Pope Francis in the USA offers a broad vision of

Religious Freedom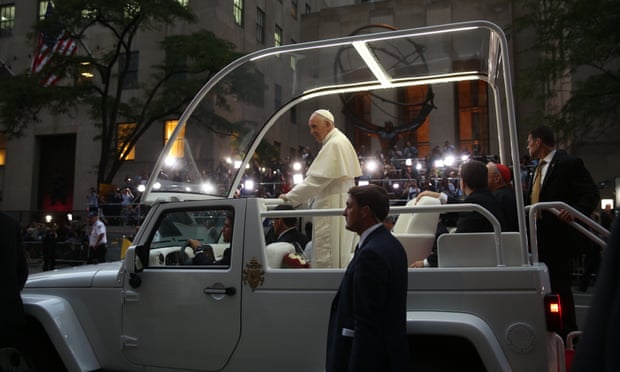 Standing near Independence Hall, where America's founding documents were signed, Pope Francis on Saturday called religious freedom a "fundamental right" and laid out a broad and tolerant vision of what it should be, but also warned about its perversion "as a pretext for hatred and brutality."
On the final leg of his first trip to the United States, Francis arrived in Philadelphia and went straight to the city's Roman Catholic basilica, exhorting ordinary Catholics to bolster their role in sustaining the church. After a Mass before 2,400 people and a long midday rest, he traveled to Independence Mall and broadened his canvas: addressing the place of faith in a nation.
Religious freedom means the right to worship God, "as our consciences dictate," Francis said. And, he went on, the principle goes beyond temples and the private sphere: Religion also serves society, especially as a bulwark "in the face of every claim to absolute power."
Francis emerged from Independence Hall to the strains of Aaron Copland's "Fanfare for the Common Man." He stood at the lectern used by Abraham Lincoln to deliver the Gettysburg Address, and in his own address, Francis extolled the principles of the country's founding fathers embodied by the Declaration of Independence signed in the building behind him.
The brief speech was an elaboration on comments from his very first remarks on American soil, when on arrival Wednesday he told President Obama, that religious liberty "remains one of America's most precious possessions," and should be vigilantly protected.
But while some conservatives in politics and the church had expected his comments to bolster their opposition to the Obama administration's health care mandate for contraception and other such issues on religious grounds, Francis did not press the issue on Saturday.
His comments seemed tilted toward creating an idea of religious liberty with broad applications — freedom to worship, but also to play a role in caring for others. Religious traditions, he said, "call to conversion, reconciliation, concern for the future of society, self-sacrifice in the service of the common good and compassion for those in need." He continued, "At the heart of their spiritual mission is the proclamation of the truth and dignity of the human person and human rights."
Francis listed the ways the exercise of religion suffered and how it could be twisted, without any specific references, such as to cruel interpretations of Islam by the Islamic State in Iraq and by the Taliban in Afghanistan or, in a completely different category, defiance in this country on religious grounds of same-sex marriage rulings.
Pope Calls to Embrace the Laity and Women
At the Cathedral Basilica of SS. Peter and Paul in Philadelphia, Pope Francis offered solutions for the problems facing the church in a rapidly changing society.
"In a world where various forms of modern tyranny seek to suppress religious freedom, or try to reduce it to a subculture without right to a voice in the public square, or to use religion as a pretext for hatred and brutality," Francis said, "it is imperative that the followers of the various religions join their voices in calling for peace, tolerance and respect for the dignity and rights of others."The audience on Independence Mall were mainly Latinos and other immigrants. And at one point, after giving a note of appreciation to the Quakersand their "ideal of a community united by brotherly love," Francis departed from his prepared speech and delivered an impromptu lecture on globalization.
Growing more animated, he said it is a force for good if it works toward equalizing, uniting and bringing respect to people. But if globalization "tries to make everybody even, as if it was a sphere, that globalization destroys the richness and specificity of each person and each people."Then, the Argentine pope, the first from Latin America, greeted the Hispanic people in the audience with affection. He noted the human cost of immigration and said, "Do not be discouraged by whatever challenges and hardships you face."
In a country where speaking languages other than English can be controversial, he called on them to "never be ashamed of your traditions."
His call for the United States to embrace immigrants has been a running theme; here, he gave them a direct morale boost.
Pope Francis arrived in Philadelphia on Saturday.CreditGabriella Demczuk for
Francis so far has had stops in Washington and New York, which included addresses to Congress and the United Nations, intimate moments with schoolchildren in Harlem and families of victims of the Sept. 11 attacks at ground zero and large public encounters in touchstone locales like Central Park, Fifth Avenue and Madison Square Garden.
He is ending his first trip to the United States with a weekend in Philadelphia, where huge crowds — the kind where he becomes a dot on the altar before a sea of humanity — are expected, first at a concert-celebration Saturday night on Benjamin Franklin Parkway and then a Mass on Sunday.
In the morning, speaking at a Mass at the Cathedral Basilica of SS. Peter and Paul, he cited Pope Leo XIII's words to the Philadelphia-born Katharine Drexel — later recognized as a saint — during an 1887 audience: "What about you? What are you going to do?"
Francis said the question should be addressed today to young people and by implication to women, noting it was important that Leo asked the question of a laywoman. "We know that the future of the church calls, for a much more active engagement on the part of the laity," he said.
The issue has particular relevance in a country where one-fifth of parishes have no priest in residence and parishioners are often called on to take up the burden, and where the proportion of people who identify as Catholics has declined to a fifth from about a quarter over the last 20 years.
Though he encouraged help from people in the pews, he gently warned that there were limits. "This does not mean relinquishing the spiritual authority with which we have been entrusted," he said. "Rather, it means discerning and employing wisely the manifold gifts which the Spirit pours out upon the church."
One of Francis' biggest applause lines during his homily at St. Patrick's Cathedral in New York on Friday came when he expressed his love and appreciation for nuns. He added to the thought on Saturday, remarking on the "immense contribution which women, lay and religious, have made and continue to make to the life of our communities."
Francis spoke to bishops, priests and nuns from Pennsylvania at the cathedral, the 151-year-old seat of the Philadelphia Archdiocese, where he arrived by motorcade after flying in from New York. Archbishop Charles J. Chaput gave a formal welcome with a jocular line: "This is a city that would change its name to Francisville today," he said.
Inside, worshipers included Dr. Tony Coletta, the chief executive of a health care company, who called the pope's visit "a lifetime opportunity both for the city of Philadelphia and for us."
"It's as close to God as we will ever get on the earth," Dr. Coletta said in the marble-clad nave shortly before the Mass started.
Francis timed his trip to Philadelphia to coincide with the World Meeting of Families, a Vatican-sponsored jamboree that occurs every three years. It was founded in 1994 by Pope John Paul II and takes place every three years. This is the first time it has been held in the United States, and organizers said some 18,000 people attended the week's events.
Within a week of his return to Rome, the bishops of the church will convene a major meeting, or synod, on the family at the Vatican, and Francis asked his clergy to pray for the deliberations. A major tension lies in how to balance tradition and doctrine with calls for a wider role for women in the church and flexibility on issues such as communion and other sacraments for divorced and remarried Catholics.
Philadelphia has been preparing for Francis for months. Law enforcement agencies set up 19 checkpoints to create a secure zone around the Benjamin Franklin Parkway and seven more at Independence Mall, near the Delaware River.
Still, many residents in this city of 1.6 million showed the same forbearance that New Yorkers displayed during the pope's time there from Wednesday to Friday.
"We need this," said Irene Perry, 59 and a Catholic, who was sitting Friday on her stoop watching people pass through security near the parkway. "We need help. We have homeless, and people without jobs, and I think it's a beautiful thing that  Pope Francis  is coming, and he's going to bless all of us. We need peace in the world."
27 year old dying mother says 'I will miss my children growing up because of sunbeds'
Louise Cook, 27, has been told she has just weeks to live after she was diagnosed with terminal skin cancer.
A mum with terminal cancer has given a heartbreaking warning about using sunbeds.
Aged 27, Louise Cook has been told she has just weeks to live.
It means she will not see her three children, Summer, six, Mason, four, and Chloe, one, grow up.
In an interview with The Sun, Louise said: 'I thought having a tan would help my self-esteem after a break- up.
'Because of that I will not be here to watch my beautiful kids grow up. I didn't really believe sunbeds could be so dangerous because they were so easily accessible.
'I fear other young men and women will make the same mistake as me and put their image before their health.
'If you want a tan, get a spray one. Children shouldn't lose their mummies because of sunbeds.'
In early 2013, she discovered a mole on her back, but she was unaware it was a sign of skin cancer.
Louise was pregnant with Chloe when she was told it was a cancerous melanoma.
A GoFundMe appeal has been launched to help Louise's children.
Breast cancer relapse is due to different genetic profiles
A new study, which will be presented at the European Cancer Congress (ECC) 2015, suggests that the cases of breast cancer that recur are linked to a different genetic profile and these drivers can be targetable with drugs.
Not all breast cancer is cured after treatment since 20% of the cases recur. The study showed that patients who relapse have differences in genetics.
"We demonstrate that there are clear differences within the driver landscapes of relapsed cancers. This probably reflects a combination of predisposition to relapse and of differences in the mutations acquired during the relapse and metastasis phase," said the researchers, led by Lucy Yates, MD, a clinical research oncologist from the Wellcome Trust Sanger Institute in Cambridge, United Kingdom.
After breast cancer is cured, 20% of the cases recur. This new study showed that patients who relapse have indeed differences in their genetics. Credit: AHCC Research
This could possibly shed some light on which breast cancer patients are at higher risk of relapse when they are first diagnosed. There is also a hope that women, identified as having more chance to suffer from breast cancer a second time, could be treated with drugs to prevent recurrence.
To find this out, researchers compared the genetic make-up cancer from 836 tissue samples taken from women on primary diagnosis with 161 samples of tissue taken from recurrences or metastases. In addition, they looked at 365 genes involved in cancer-related pathways and compared driver mutation in the primary and relapse datasets
"We have found that some of the genetic mutations that drive breast cancers that relapse are relatively uncommon amongst cancers that do not relapse at the point of primary diagnosis," Dr. Yates said in a statement. "We believe that the differences we have seen reflect genetic differences that can predispose cancer to return, combined with mutations acquired throughout the period from the first diagnosis to the subsequent relapse," she added.
October is breast Cancer Awareness Month?
These findings come ahead of the breast cancer awareness month. Since October has been declared the month to create awareness of breast cancer, several people around the country have been getting ready to show their support.
For instance, the Ventura City Fire Department will join forces with Firefighters across the country, for the fifth year in a row, to help promote Breast Cancer Awareness Month. The firefighters will wear an Embossed T-shirt from Oct. 1st to Oct. 15th in support of this cause. These shirts will also be for sale to raise money for helping women diagnosed with breast cancer.
The Apopka Police Department has gone pink to also support the cause. The department unveiled a Dodge Nitro with the police shield wrapped from behind by a pink ribbon. The donated design was made by Orlando's Dana Safety Supply.
Debbi Turner's Cancer Care and Resource Center has teamed with the Apopka Police Department for events throughout October. The non-profit organization is raising money to provide 220 free mammograms this year to women in Apopka.
Drinking green tea has many huge benefits
A
g

i

rl recently

(not girl above)

turned yellow after drinking a bad ingredient in Chinese green tea — but don't let that sour you on its tremendous benefits.We recently reported on the alarming case of a 16-year-old girl in the UK who turned yellow after contracting hepatitis after drinking green tea she bought online — but don't worry, green tea is indeed all it's cracked up to be.
The girl had apparently purchased a green tea with a little extra in it, and the additional ingredient caused her to get hepatitis, which is severe damage to the liver that resulted in jaundice, stomach pain, and eventually hospitalization. She's since recovered, and has vowed never to purchase such herbal remedies online again. But despite the bad experience, don't be worried about green tea, which is extremely good for your health.
In this case, it wasn't the green tea that caused the hepatitis, but rather an extra ingredient added to it by a suspect online company. In reality, regular green tea is loaded with health benefits.
Some doctors would even call it the healthiest thing you can drink, according to a WebMD article. While no substance by itself can protect you from illness — that has to come with a regular regimen of good diet and solid exercise habits — it goes as far as anything else you can consume can.
Green tea's greatest benefit may be its catechin content, which are antioxidants that can prevent cell damage. Because green tea isn't processed, it has quite rich in catechins.
Studies have sung the praises of green tea, showing that it can improve the flow of blood and lower cholesterol in the body. Green tea appears to fight a range of heart-related issues, and could help prevent heart failure and lower blood pressure.
And because it's good for your blood, it's good for your brain too, since brains need good blood flow to stay healthy. A Swiss study mentioned int he reported noted that people who drank green tea showed better memory abilities, and it seems to stop the formation of plaques that are tied to Alzheimer's.
Then there's how it affects people with diabetes. Green tea has a positive effect on blood sugar, in that it keeps it stable. Catechins lower cholesterol and blood pressure, but they also protect against the damage from a high-fat diet, according to the report.
Although green tea won't immediately cause you to lose weight, EGCG, which is the active ingredient in the drink, has been shown in some studies to cause some weight loss, although some studies show no difference. Still, if you can start drinking green tea instead of sugary drinks, there's no question you'll lose some weight. In fact, you could save 50,000 calories by simply swapping out one or two cups of green tea for one can of soda over the next year. That would amount to a weight loss of 15 pounds, all from one simple change — that is, as long as you're not filling your tea with honey, cream, or sugar.
But what about cancer? That's a bit tougher to answer, but green tea does appear to help healthy cells as they grow. There are some indications that it may help stop cancer cells, but the research is inconclusive on that subject. The National Cancer Institute is neutral on the subject of green tea, meaning there is no evidence for or against it helping stop cancer.
Finally, there's the question of green tea and stress. Sipping a hot cup of green tea can help you relax, and there is a chemical in green tea called theanine that can help calm you. This alone can lower your blood pressure and prolong your life, if you make this a regular practice. In addition, it just makes you feel good, and that's always good for your health.
Of course, there is a right way and a wrong way to prepare green tea. First, you should add the tea to boiling water, as it is bad for the catechins mentioned earlier, so wait until the water is about 160 to 170 degrees. Then, add lemon, which is loaded with Vitamin C and will make it easier for your body to absorb the catechins. Also, take note of what brand you're buying: if you buy the bargain brain canned drinks, there's not going to be as many nutrients, whereas the pricier teas are likely to offer all the health benefits.
Irish Army officer is chosen to retrace Ernest Shackleton steps
A travel- and adventure-hungry Irish Army lieutenant has been selected as one of just three people selected to retrace the steps of Antarctic explorer Ernest Shackleton.
Lieutenant Sinéad Hunt, from Dublin, will retrace the steps of Ernest Shackleton's legendary voyage from Antarctica to South Georgia and subsequent trek across that island with Frank Worsley and Kerryman Tom Crean.
The Antarctic Heritage Trust Inspiring Explorers Expedition 2015 will provide an opportunity of a lifetime in October for three young people to participate in an attempt to repeat Shackleton's crossing to mark the centenary of the journey.
The trip of a lifetime will involve flying to Port Stanley in the Falkands and then travelling aboard Vavilov to King Haakon Bay, South Georgia.
  Ernest Shackleton the great explorer:
From there, the plan is for the expedition team to disembark and cross South Georgia to Stromness, on skis where possible, before rejoining the ship. After circumnavigating South Georgia, the ship will return to Ushuaia, Argentina.
The crossing will be a multi-day traverse of the island from South to North on skis across glaciated country and the crossing party will be self-sufficient for that time.
The success rate given for the crossing even now is just 60% due to the extreme weather conditions the trio will face.
Sineád departs for New Zealand on September 28 for two weeks training and the expedition will take place between October 17-31.
The eldest of three daughters, Sinéad grew up in North Co Dublin in a family with an appetite for travel and adventure.
Sinéad studied Mechanical Engineering at University College Dublin where she joined the UCD mountaineering club.
[timgcap=Lte Sinead Hunt pictured practising her endurance tests at Aunascaul Lake in County Kerry]zzzLieutenantSineadHunt250915_large.jpg[/timg]
During her university years, she climbed all over Ireland and, from there, the Scottish Highlands, to learn winter climbing skills, and to the Alps, discovering skiing and Alpine mountaineering.
"I think it's going to be a bit of a whirlwind trip. I will take it as a it goes," she said.
Sinéad enlisted in the Irish Defence Forces like her father and grandfather before her, through the Officer Cadetship training programme.