Saturday 5th August 2015
Banking Inquiry told soft landing was a desire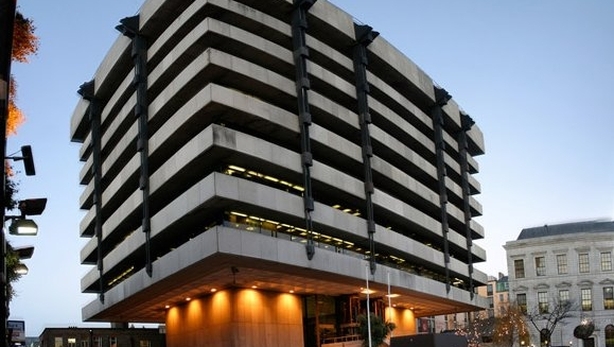 The only reason the infamous "soft landing" theory was accepted by the Department of Finance was because Government wanted it to be true and a "don't rock the boat" policy was in place, a former senior department official has claimed.
Former assistant principal officer Robert Pye issued the criticism of the boom-time Government — one of a series of written submissions to the bank inquiry from witnesses who have not been asked to attend public hearings.
According to the senior official, despite clear concerns from economists and independent experts, the soft landing view — which previous evidence shows was never formally examined by the department —was accepted by civil servants because Government wanted it to be true.
Mr Pye said developer and household borrowing issues were ignored and not flagged as risks, and that senior managers regularly lost the ability to contradict what was the overall view with a "don't rock the boat" policy taking over at exactly the period when independent voices needed to be heard.
He said bluntly that politicians "got" what they wanted from any formal reports at the time.
The claim was one of several put forward in a batch of more than 20 written submissions released last night.
Among others was that of then-agriculture minister and future tánaiste Mary Coughlan, who while apologising for the crash, said "only time will tell" if the Government made the right decisions during the crisis.
Former Central Bank and financial regulator non-executive board director Deirdre Purcell said the Central Bank was regularly forced to give up on plans to remove specific bank bosses because the moves were strongly resisted by the firms.
Ms Purcell was also critical of the Central Bank, which she said appeared to "err on the side of caution" and was careful not to "spook" the markets.
Meanwhile, Sinn Féin has joined Fianna Fáil in calling for answers from Taoiseach Enda Kenny over how his evidence to the bank inquiry was contradicted by information given by former Anglo director Matt Moran at Thursday's public hearing. In his own evidence in July, Mr Kenny denied he spoke to Mr Moran while in opposition in November 2008 about the possibility of Anglo Irish becoming an off-shoot of Bank of Ireland, and a recapitalisation plan Fine Gael was putting forward.
However, Mr Moran confirmed both issues were discussed, a situation the opposition said last night needs to be clarified immediately.
LÉ Niamh rescues at least 100 people from the Mediterranean
Irish patrol ship received emergency call in Mediterranean at 9.50am on Saturday
A crew member of the Irish Navy vessel LE Niamh holds a baby who was rescued last month.
The Naval Service patrol ship LÉ Niamh is engaging in the rescue of more than 100 refugees and migrants aboard a number of boats north of Libya after receiving an emergency call this morning.
The rescue operation, which is being carried out in coordination with the SeaWatch NGO vessel, began at 9.50am (Irish time) on Saturday in the Mediterranean.
The LÉ Niamh has already taken about 100 people from the stranded vessel on board the Irish patrol ship and is now tasked with helping a second boat, according to a spokesman for the Irish Defence Forces. The SeaWatch NGO is assisting a third boat in the area.
A spokesman for the Naval Press Office confirmed the rescue operation was taking place some 36 nautical miles north of the Libyan capital city of Tripoli.
The rescue is expected to take several hours.
The Irish patrol ship had been on patrol in the Mediterranean since early on Friday morning when it received the emergency call on Saturday.
The Irish Naval Service announced this week it would extend its involvement in humanitarian search and rescue missions in the Mediterranean.
Ireland's involvement in the European Union's Triton search and rescue initiative began last May with the deployment of theLÉ Eithne which was replaced by the LÉ Niamh in July.
Irish patrol ships LÉ Niamh and LÉ Eithne have rescued 6,391 refugees and migrants from the Mediterranean since the initiative began in the spring.
Under the new plans, the LÉ Samuel Beckett will take over operations in the Mediterranean from the end of September, when the LÉ Niamh was due to finish its mission, until November 30th.
Meanwhile, Fianna Fáil has written to the Taoiseach urging him to recall the Dáil next week to discuss the refugee and migrant crisis..
Speaking after discussing the crisis with Fianna Fáil's European party group, ALDE, in Brussels, the party's spokesman on European Affairs Timmy Dooleysaid: "It is a national disgrace that the parliament would remain silent on Ireland's response to the worst humanitarian crisis since World War II.
"It's clear we need much more joined-up action at EU level and Ireland needs to have an important national discussion on the scale of the challenges presented by this crisis and what we can do. That discussion should be held in a special Dáil session next week. I hope the Taoiseach will understand the need for this and act accordingly," he added.
Leo Varadkar plans for minimum pricing for alcohol face EU setba

ck
IRELAND'S plan to introduce minimum prices for alcohol is facing a setback after it emerged the move could breach EU rules.
The plan to introduce a minimum pricing level is part of a range of measures being introduced in legislation by Health Minister Leo Varadkar that also includes restrictions on advertising and marketing.
Under the proposals unveiled earlier this year, a bottle of wine could cost a minimum of €8.80 and a can of beer at least €2.20.
The Scottish government also wants to introduce minimum pricing.
However, the European Court of Justice's advocate general said it would only be legal if it could be shown that no other mechanism – such as increasing tax – could deliver the desired public health benefits.
Now Ireland could be bound by the same constraints.
However, in response, Mr Varadkar insisted the Irish Government "welcomes the opinion" and was encouraged by "some aspects".
It indicates that minimum unit pricing may be compatible with EU law if it can be shown to be more effective than other alternative measures.
"Therefore, I will be asking my officials to study his opinion and its implications as we wait for the final judgment of the court, which is expected towards the and of the year," Mr Varadkar said.
"In the meantime, the publication of the Public Health (Alcohol) Bill remains a priority. This bill is now at an advanced stage and I look forward to publishing it in the coming weeks."
He said the proposed legislation also includes separation of alcohol from other products in shops, health warning labels and the regulation of sports sponsorship.
Effective
Prof Frank Murray, chair of the Alcohol Health Alliance, appealed to the Government not to lose its resolve to introduce minimum pricing.
"Each day's delay in enacting this law costs lives and damages health," he warned.
Vintners' organisations expressed disappointment, saying below-cost selling has been a huge problem, particularly for young people, for over a decade.
Antidepressant changes brain differently in depressed, healthy people
Researchers in the study said more research will need to be done because of the wide number of conditions SSRIs such as Zoloft are prescribed for.
In addition to depression, sertraline is prescribed as part of treatment for bulimia, obsessive-compulsive disorder, post-traumatic stress disorder, and sexual dysfunction. Photo by Kamil Macniak/Shutterstock
The antidepressant sertraline, a selective serotonin reuptake inhibitor, or SSRI, marketed as Zoloft, was found in a study with nonhuman primates to have different effects on depressed and healthy brains.
The researchers said there have not been many studies done on the effects of SSRIs, including Zoloft, on the brains of people without depression. They note, however, the drugs are prescribed several disorders other than depression, including bulimia, obsessive-compulsive disorder, post-traumatic stress disorder, and sexual dysfunction.
"These observations are important for human health because Zoloft is widely prescribed for a number of disorders other than depression," said Dr. Carol Shively, a professor of pathology and comparative medicine at Wake Forest Baptist Medical Center, in a press release.
Researchers fed 41 middle-aged monkeys a diet similar to adult Americans of the same age for 18 months while tracking their depressive behavior. Female monkeys were chosen because depression is twice as common in women than men, and antidepressant use is most common in middle-aged women.
After monitoring their diet and tracking behaviors, the researchers split the monkeys into two groups balanced for body weight, body mass index and depressive behavior. One group received daily doses of sertraline and the other received a placebo for the next 18 months.
MRIs showed that the anterior cingulate cortex in depressed monkeys grew larger, while that region and the hippocampus shrunk in healthy-brained monkeys taking the drug. Both areas of the brain play a role in depression, and the results in monkeys mirrored differences in brain structures seen in depressed and non-depressed humans.
"The study's findings regarding the different effects of sertraline on brain-region volumes in depressed versus non-depressed subjects are compelling," Shively said. "But given the number of different disorders for which SSRIs are prescribed, the findings need to be investigated further in patient populations to see if these drugs produce similar effects in humans."
These pictures of a one-day-old baby orangutan with its mother is the cutest thing you'll see today
Set some time aside for some major 'awww'.
A baby orangutan arrived into our world yesterday and we just can't get over how cute the little one looks.
Here's the tiny newcomer in its mother Subis' arms.
This is Subis' fifth baby. Subis was also born at the attraction.
The baby was born in the early hours of the morning yesterday, following an eight-and-a-half-month gestation.
They are both Sumatran orangutans, who are listed as critically endangered by the International Union for the Conservation of Nature (IUCN).
And staff at Chester Zoo are pretty excited about this.
"Subis herself was born here in 1986 and has since had four other young, but this is the first Sumatran orangutan to be born here at the zoo in just under three years so the team is absolutely thrilled," said Tim Rowlands, curator of mammals.
The baby doesn't have a name yet but Tim hopes that the newborn will help raise awareness of his species.
"To watch Subis cradling her new arrival is a truly wonderful sight and we just hope that the pair help us to raise a little more awareness of their cousins in the wild that face enormous threats on a day-to-day basis," added Tim.